Winter Onesie Party @ The Lookout
Wednesday Jan 23, 2019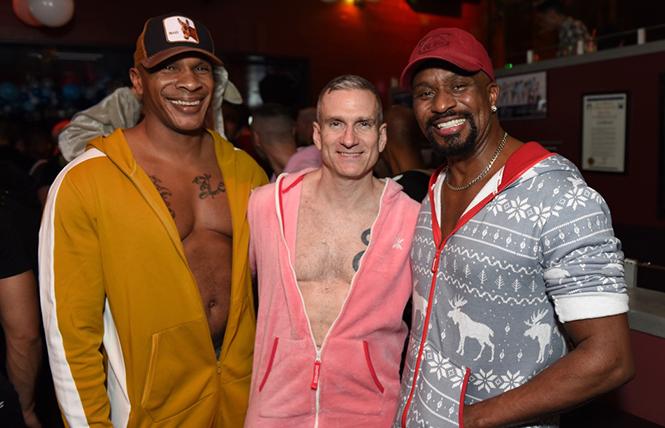 The Lookout's annual Winter Onesie Party attracted another festive crowd of creative long-underwear-clad patrons in cute outfits, with DJ Matt Effect. Proceeds went to Michelle Obama's Global Girls Alliance.

Lookout, 3600 16th St. at Market. http://www.lookoutsf.com

See more nightlife photos on BARtab's Facebook page, www.facebook.com/lgbtsf.nightlife.

For more of Steven Underhill's photos, visit www.StevenUnderhill.com.
Comments on Facebook