BALIF marks 40 years with gala
Wednesday Mar 4, 2020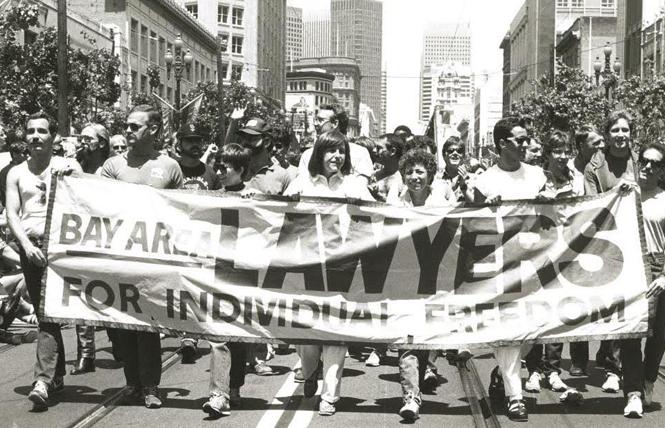 It was started 40 years ago to encourage LGBTQ legal professionals to apply for judgeships, and while there are many queer bench officers in California today, that's still a core part of Bay Area Lawyers for Individual Freedom's mission.

To mark the milestone anniversary, LGBTQ judges, their straight allies, attorneys, and others will gather Friday, March 6, for BALIF's annual gala.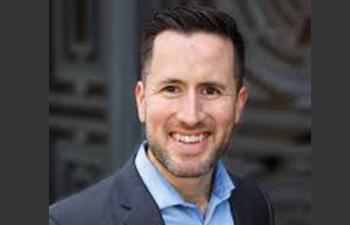 "We've had an annual event more or less for BALIF's entire existence," queer BALIF board co-chair Jeff Kosbie said in a recent phone interview with the Bay Area Reporter. "This is our main fundraiser of the year, but at the event this year we will also have a fundraiser for the BALIF Foundation."

The foundation is a 501(c)3 nonprofit that supplements BALIF's work by awarding scholarships to law school students, hosting educational events, and advocating for greater LGBT representation on the bench, Kosbie said. (BALIF itself is a 501(c)6, which means it can advocate similar to a chamber of commerce and make endorsements in judicial and other legal-related races.)

Today, BALIF's mission has expanded beyond seeing community members appointed judges. According to its website, the group takes action on questions of law and justice that affect the LGBTQI community; strengthens professional and social ties among LGBTQI members of the legal profession; builds coalitions with other legal organizations to combat all forms of discrimination; and promotes the appointment of LGBTQI attorneys to public agencies and commissions in the Bay Area.

There is still work to be done regarding judicial officers. A report this week by the Judicial Council of California shows that for 2019, the number of LGBT judges in the state remained flat at 62. (See related story.)

BALIF also submits amicus briefs in cases affecting the LGBTQI community, sponsors resolutions to the Conference of Delegates of California Bar Associations, and provides LGBTQI-focused continuing legal education opportunities.

It was the nation's first LGBT bar association when it started in 1980.

Three years later, after AIDS struck, BALIF started the organization that grew to become the now-independent AIDS Legal Referral Panel, which has provided free and low-cost legal assistance to over 72,000 people since it was founded in 1983.

Bill Hirsh, a gay man who's the longtime executive director of ALRP, said that the original task of ALRP was to draft emergency wills for AIDS patients. The organization has since expanded and a lot of the work it focuses on now is housing-related, Hirsh said.

"It's really exciting to have the opportunity to celebrate these milestones," Hirsh said in a phone interview with the B.A.R. "BALIF has been instrumental in so many areas of importance and it's good to recognize how far we've come in a short period of time. It is BALIF that helped promote diversity in the legal profession now that so many people can lead authentic lives as attorneys and in law school."

Funds for BALIF's foundation will be raised through a silent auction of artwork, rentals, vacation packages, dinners, and "entertainment-type events," Kosbie said, adding that the goal is to raise $40,000 for the occasion of the 40th birthday of the parent group.

To help reach that target, people will also be able to text to donate during the gala.
Most of the funding for BALIF comes from gifts and sponsorships associated with its annual dinner, according to Amanda Hamilton, a gay woman who is co-chair of BALIF's gala committee.

"This is going to be a wonderful celebration of 40 years and we're doing a couple special programs to commemorate our founders," Hamilton said.

Speaking at the event will be gay state Senator Scott Wiener (D-San Francisco) and Aria Sa'id, a trans woman who is a co-founder and executive director of the Compton's Transgender Cultural District.

"I am so happy to join the celebration of BALIF's 40th anniversary as a speaker. I believe they have always done critical work to ensure the human rights protections of queer and transgender people," Sa'id wrote in an email to the B.A.R. "In 2016, I started legal clinics in the Tenderloin for transgender people to change their identity documents before the inauguration of President [Donald] Trump, and the team at BALIF was a huge supporter in that effort as so many trans people were in fear — and they helped us serve nearly 200 trans people in gaining gender affirming identity documents and passports.

"Today, their work has supported nearly 72,000 people since its inception in addition to their efforts in supporting LGBT students into practicing law. I'm so excited to celebrate with them on an incredible milestone on March 6," Sa'id added.

Hamilton said that the choice of Sa'id reflects the changes in the organization.

"We're really excited about her being here," Hamilton said.

"We have come very far in 40 years," Hamilton added. "Most organizations were geared toward gay and lesbian folks but we have made progress over the years in trying to represent asexual, intersex, transgender, people of color, and others that have been traditionally less in the limelight than the gay and lesbian population."

Wiener said he is honored to be a speaker.

"As a former BALIF board member and co-chair, I deeply admire the work BALIF does for our community," Wiener said. "I'm happy to be there to help BALIF celebrate its successes."

Wiener won't be alone among electeds at the event — gay District 8 Supervisor Rafael Mandelman will be presenting an award.

"I joined BALIF back when I was in law school and still value the personal and professional connections I have made through the organization," Mandelman wrote in an email. "The BALIF gala is always a great event, and I am looking forward to celebrating the organization's 40 years of work with old friends and new ones."

Awards
BALIF will be handing out three awards at the gala.

The 2020 Legal Service Award is going to be given to Oasis Legal Services, a nonprofit based in the East Bay that provides services to asylum seekers. The 2020 Community Service Award is going to Openhouse, a San Francisco-based nonprofit that provides housing and other services to LGBTQ seniors.

Openhouse Executive Director Karyn Skultety, Ph.D., a bisexual woman, will be in attendance.

"Obviously we are thrilled to be recognized and seen in this way," Skultety said in a phone interview. "Organizations that serve seniors are not always the ones that are heard or seen. Every time a community group sees the value of our work with seniors, it means so much to us."

Oasis Legal Services Executive Director Caroline Roberts, one of the founders of the group, said that it serves over 500 asylum seekers a year and wins over 99% of its cases.

"We are so excited and very humbled," Roberts said. "BALIF has been doing incredible work. This is very meaningful for us. A number of staff and board members will be accepting the award."

BALIF is also introducing this year the inaugural Julius Turman Award, named for the late gay African American attorney who served on the San Francisco Police Commission. Turman died in 2018.

The first recipient of the Turman Award will be UC Davis law student Rachel Schiff.

Schiff, who identifies as a Jewish queer femme, is the director of the Gender and Name Change Clinic at the King Hall Lambda Law Students Association.

"We host between five and six workshops a year, which assist trans and gender nonbinary clients filling out name and gender change court paperwork and identity documents," Schiff said. "To date, we've worked with over 75 clients in obtaining affirming identity documents."

Entertainment will be provided by drag queen Juanita MORE!

"I am so excited to be celebrating the anniversary of this trailblazing organization of dedicated legal professionals," MORE! wrote in an email. "I appreciate their work in providing scholarships, summer stipends, and fellowships for LGBTQ law students and young attorneys seeking to help the LGBTQ community through legal work."

Growing pains
BALIF, like most nonprofits, has had growing pains over the years. Most recently, as the B.A.R. This text will be the linkpreviously reported,> at least three members of the BALIF board of directors — including a co-chair — resigned.

Although each member who resigned in March 2019 gave personal reasons for their departures, multiple sources, as well as content from the resignation emails, emphasized a dysfunctional, toxic environment at the association.

Kosbie said that this year BALIF has "a completely new board."

"We have very productive relationships and there was a community forum last year and we took a lot of feedback about how to move forward and keep people in BALIF," Kosbie said.

Gala tickets are still available and as low as $100 for those who work for nonprofits and the government and $150 for those who work for firms and other private organizations.

"We are clearly not at the end of the rainbow," Kosbie said. "We still have a lot of work to do."

The BALIF gala takes place Friday, March 6, from 7 to 11 p.m. at Bently Reserve, 301 Battery Street (between Sacramento and Clay). For more information, visit http://www.balif.org.
Comments on Facebook