Clinic helps LGBTQ former service members
Tuesday Mar 3, 2020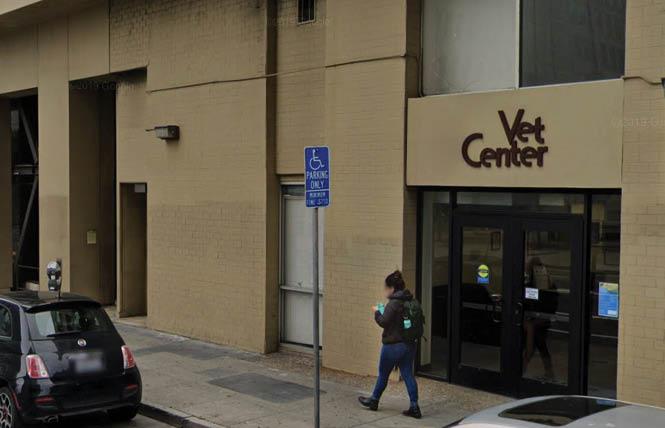 LGBT people who served in the military can drop by a free weekly clinic in San Francisco to inquire about getting access to various benefits provided to veterans and having their discharge corrected or upgraded if it was due to their sexual orientation.

As the Bay Area Reporter noted in a story last week, roughly 114,000 U.S. service members were "involuntarily separated" from the military due to their sexual orientation between the end of World War II and the repeal in 2011 of the homophobic "Don't Ask, Don't Tell" policy that barred LGBT people from serving openly in the military. While many of those veterans could likely qualify to correct or upgrade their discharges and gain access to myriad benefits provided to veterans, it is estimated that a mere 8% had done so as of 2018.

To help guide former LGBT service members through the process, retired U.S. Air Force lieutenant colonel Robert M. Alexander holds the weekly clinic from 9:30 a.m. to 12:30 p.m. on Thursdays at the San Francisco Vet Center, which is located at 505 Polk Street.

"I use the term LGBTQ former service members because I found that many LGBTQ veterans do not consider themselves veterans because they have been told for so long that they are not and assume veteran services are not meant for them," explained Alexander, who earned a law degree in 2016. "Part of what I do is convince these folks that they are indeed veterans, but first I have to get them in the door."

Alexander, a gay man who retired from the military in 2013 after 22 years, is now an Equal Justice Works Fellow (which is sponsored by law firm Greenberg Traurig, LLP) for Swords to Plowshares in San Francisco. He began the weekly clinics in January 2019 and has assisted 15 clients to date who made use of the free offering.

The federal Department of Veterans Affairs has a network of vet centers that function as small, community-based mental health clinics where veterans with discharges that are less than honorable can go for mental health services, noted Alexander. Through his fellowship, Alexander established a formal medical-legal partnership with the SF Vet Center and will refer his clients to the vet center staff when appropriate, and vice versa.

Anyone wishing to confirm availability before coming to the Thursday clinics can call the SF Vet Center on the day prior in the afternoon at (415) 441-5051.

Those who are unable to attend the clinics can seek assistance through Swords to Plowshares' LGBTQ Veterans Legal Outreach program by emailing LGBTQveterans@stp-sf.org or calling (415) 252-4788 and asking for the legal department.
Comments on Facebook