Online Extra: Castro's Papi Rico shutters
Monday Sep 16, 2019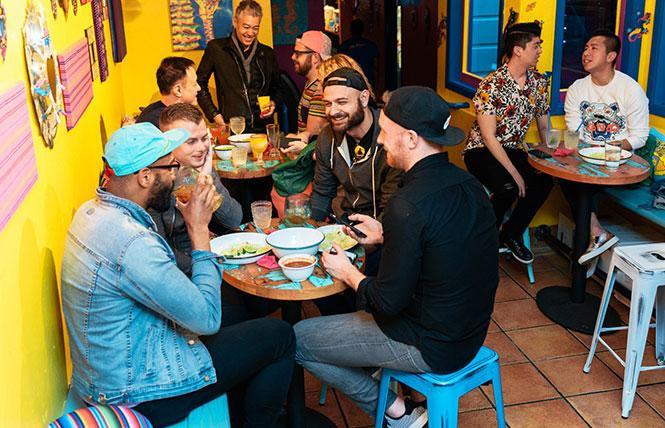 Papi Rico, the Mexican cantina at 544 Castro Street, served its last margarita Sunday night as proprietor Rick Hamer decided to close the 16-month-old bar and restaurant.

Hamer, who also closed his Finn Town restaurant, at 2251 Market Street, last month, said both eateries will be available for private events and pop-ups while he tries to sell both establishments.

A steep decline in foot traffic plagued both restaurants, said Hamer, a gay man who lives in the Castro.

From the time Hamer opened Finn Town in December 2016, he said his mission in opening restaurants was to "revitalize the Castro and bring the gay back" to the city's gayborhood.

Instead, wrote Hamer in an email to the Bay Area Reporter Monday, September 16, he has decided to sell his home in the Castro and move to Sonoma, where he plans to buy a home with his mom, who currently lives in an assisted living facility in Marin County.

Papi Rico co-owner William Vastardis, also a gay man living in the Castro, plans to move to Palm Springs, where he owns a nightclub, Chili's.

Hamer said the "driving factor" behind the closure was the need of both owners "to move and tend to our personal lives."

People interested in renting either restaurant for a pop up or private party should contact Hamer at RickHamer@FinnTownSF.com.

Inquiries about the purchase of the restaurant should be directed to Realtor Damon Knox at Damon@ZephyrRealty.com.

Updated, 9/16/19: This article has been updated with Hamer's future plans.
Comments on Facebook