Supes panel OKs retail cannabis permit rules
Wednesday Jan 9, 2019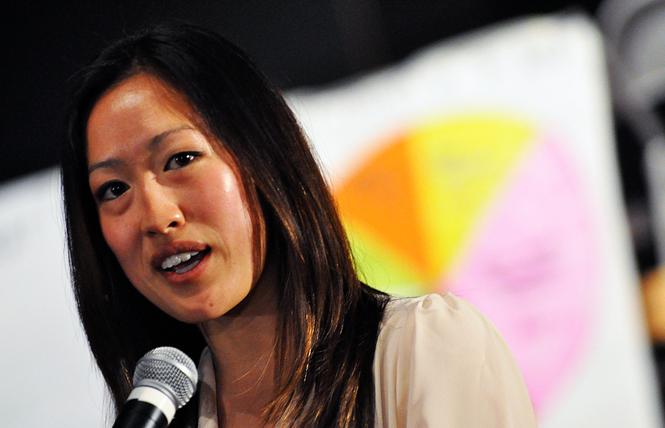 A San Francisco Board of Supervisors committee Monday unanimously approved new regulations that would allow medical cannabis dispensaries to apply for recreational sales permits.
The board's Land Use and Transportation Committee approved the legislation from the city's Office of Cannabis. The amended ordinance will grandfather in medical cannabis dispensaries, or MCDs, that failed to meet deadlines or other requirements established last year.
City planner Michael Christensen said the department recommended approval of the amendment in a Planning Commission hearing last November.
However, the amendment will not become an "automatic approval process," noted now former District 4 Supervisor Katy Tang. Should an MCD wish to convert to recreational cannabis retail, additional public engagement is required, including neighborhood notifications and community meetings.
The ordinance "allows a pathway" for some MCDs to convert to recreational cannabis retail, but it does not change requirements, Christensen said. All property owners, occupants, and neighborhood groups within 150 feet are required to receive a notice.
Twelve sites failed to meet the March 2018 deadline to file a permit application with the Department of Building Inspection, the San Francisco Examiner reported. The new legislation would still require an application be filed with DBI to obtain a permit to sell recreational cannabis, but waives the deadline.
In favor of the amendment is Vapor Room President Martin Olive, who founded the dispensary in 2004. After a U.S. Department of Justice crackdown on multiple cannabis businesses, including Olive's, back in 2012, Vapor Room finally reopened at 79 9th Street in November. Olive said he's "proud to become a positive community member to the Mid-Market and SOMA neighborhoods."
"I've waited and worked pretty hard for the past six and a half years to reopen as a long-standing and well-respected cannabis facility in San Francisco," Olive said.
But not everyone is keen on the amendment.
Speaking on behalf of a community of "concerned homeowners," South of Market's Rob Yost voiced opposition to the ordinance, specifically bending on the 600-foot buffer rule.
When the supervisors passed cannabis regulations ahead of recreational sales beginning last year, they prohibited cannabis sites from operating within 600 feet of each other.
"The planning code that's written is pretty clear. It's unambiguous and expresses the clear will of the supervisors," Yost said. "If it had been the will of the city or supervisors, an amendment could've been added at that time. Passing this will only exacerbate the clustering issue."
According to Christensen, three projects were already pending review prior to the adoption of the 600-foot rule. One of which, a dispensary project at 443 Folsom Street, has been under review for a number of years.
The two-story wooden structure built in 1912, once home to Klockars blacksmith shop, has been certified a historic landmark. Christensen said building owners were going through the historic preservation review when the 600-foot rule was created.
"We re-checked the site and found that it was 599.5 feet away from the nearest other dispensary, Apothecarium on Howard Street," he said. Based on the current planning code, this site is not eligible for cannabis retail. The proposed amendment would allow them to apply for cannabis retail and would require obtaining a conditional use authorization.
Two other dispensaries impacted by a 600-foot buffer are located at 5 Leland Avenue in Visitacion Valley and 2057 Market Street near Market and Church streets, Christensen added.
During her final Board of Supervisors committee hearing, now termed-out District 6 Supervisor Jane Kim chimed in.
"I think the ordinance does strike the right balance, grandfathering these three in that were in the process prior to us establishing the cannabis ordinance," she said.
"Establishing a separate process for them allows the neighborhood to have an additional public hearing and appeal the decision," Kim added. "And it will ensure that your future district supervisor will be able to hear the concerns of residents and neighbors."
The legislation is expected to be voted on by the full board next week.
Comments on Facebook