Santa's en route!
Wednesday Dec 22, 2021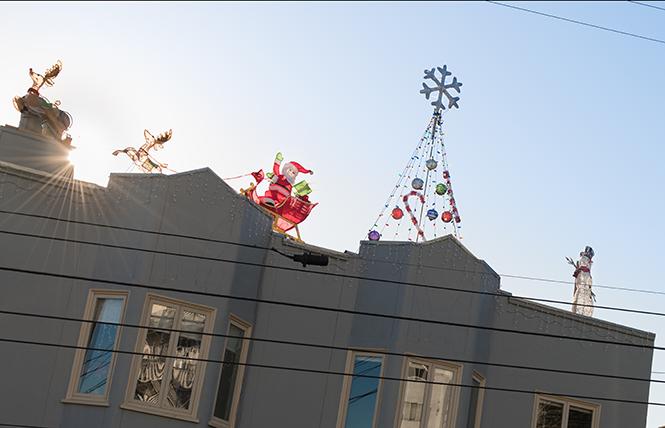 Santa and his reindeer are preparing to spread Christmas cheer as they take a break on the rooftop of the building at 18th and Danvers streets in the Castro, with the sun peeking through on a recent morning. The display also includes a Christmas tree and snowman.

Help keep the Bay Area Reporter going in these tough times. To support local, independent, LGBTQ journalism, consider becoming a BAR member.