The following faith-focused books written in the last year strive to help readers deal with an ambivalent, still-evolving history, but also act as resources to provide thought-provoking meaning and consolation for these erratic, precarious times.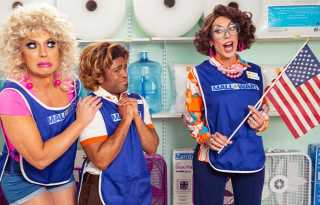 Fort Mason just announced a drive-in movie plan for its parking lot. Frameline's fab opening night world premiere of D'Arcy drollinger's sexploitation satire, Sh*t and Champagne, is a perfect selection for the Concord Solano Drive-In.
Fall films fill our future favorites list, but you can enjoy plenty of live-online events in arts, nightlife and community.
Long before Oprah and Arsenio hit the airwaves, Ellis Haizlip hosted Soul!, a pioneering New York variety show that showcased musicians, activists and actors at the height of the Black Power and Civil Rights moment.
Notable documentaries at the two independent film festivals include films about historic civil rights activists, trans chorus members, Joe Sarria, and Big Freedia.
Fall into autumn as film festivals come to fruition, nightlife cautiously returns to in-person gatherings, and community events and empower us all.
Narrated by the iconic actor Harvey Fierstein, 'Disarm Hate' seeks to create awareness about gun violence against the LGBTQ+ community following the 2016 Pulse Nightclub massacre in Orlando that took 49 lives.
Kicking off with a high-flying drag satire, Frameline44, the SF International LGBTQ+ Film Festival, will screen 77 films from 24 countries in a wide array of genres, from features and documentaries to short subjects and animated films.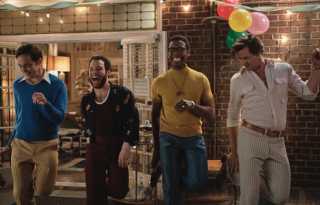 Ryan Murphy's film adaptation of the star-filled 2018 Broadway revival of Mart Crowley's historic play, The Boys in the Band, will be released online September 30.
MHz hosts a broad range of European programming, including matter-of-fact gay characters, among their diverse array of mysteries and adventurous series.
The annual Los Angeles OutFest LGBT film festival screens a diverse array of narrative, documentary and short films, all online, through August 30.
Outside Lands goes In, Peaches Christ is reeling' for Rocky, and Burner on bikes beautify Golden Gate Park. Arts, nightlife and Community events invite your participation.