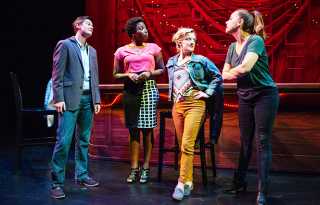 Autumn's brisk beauty is reflected in the bounty of arts events, including authors, artists and queer horror films.
Curtain up, light the lights, we've got nothing but arts at their heights, with an extra helping of the visual, thanks to Open Studios, and the literary, as Litquake stirs up the Bay.
Blondie cofounders Debbie Harry and Chris Stein were guests at the Arts & Ideas series hosted by the Jewish Community Center on October 3, to discuss Harry's memoir, 'Face It.'
Autumn's harvest of arts events brings a bounty of beauty, beguiling visuals, scintillating sounds and staged stories.
Sizzle as fall arts entertainments unfold and unfurl.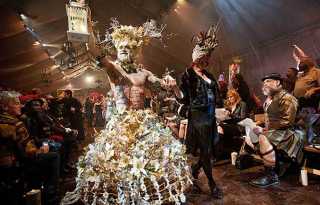 Roll up for fall arts events in theatre, music, dance and museums.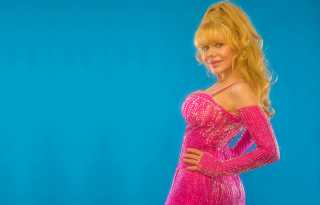 On Friday September 20 the incomparable legendary Charo returns to San Francisco for an evening of music and 'cuchi-cuchi' at the Herbst Theatre.
New shows, exhibits, operas, concerts and more are ready and open for your arts patronage.
Fall into arts fables, fantasies and forecasts.
Whether you're escaping to the 'burbs or traveling elsewhere, local and regional arts events should liven up your Labor Day Weekend.
Summer's end keeps shining with arts events all over the Bay.
Curtain up, light the lights. We've got artistic thrills and delights.