Spirit in the sky: various faiths with queer-friendly aspects
Tuesday Sep 8, 2020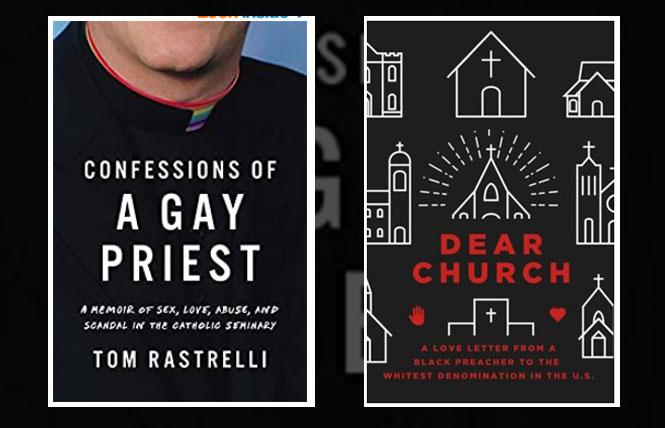 During these days of loss, uncertainty, and economic devastation, spirituality (broadly defined as taking us beyond ourselves/concerns) can act as a comfort and guide to deal with the stress and hardships engendered by the COVID-19 pandemic.

Although often seen as homophobic, there are many Christian and non-Christian traditions that are pro-LGBTQ which can provide support and affirmation to encompass the humanity, compassion, inclusivity, diversity, and justice the queer equality movement has long sought.

The following books written in the last year, strive to help readers deal with an ambivalent, still-evolving history, but also act as resources to provide thought-provoking meaning and consolation for these erratic, precarious times.

Confessions of a Gay Priest: A Memoir of Sex, Love, Abuse, and Scandal in the Catholic Seminary by Tom Rastrelli (University of Iowa Press, $19.95) is a sad story about a naive idealistic young man, knowing he was gay from an early age, who was sexually abused as a young teen-ager by his pediatrician. Undergoing a conversion experience in college, he pursued a vocation as a priest. He meets other gay seminarians all wrestling with celibacy. Though he struggles with acting on his sexuality, he has relationships with other priests, often predatory in nature. Ultimately Rastrelli became suicidal and disillusioned, leaving the priesthood twenty years ago, but now feels resurrected. Catholic gay priest memoirs are rare, but this is a devastating portrait of betrayal by a hypocritical, amoral seminary formation program and corrupt power dynamics at all church levels.

Dear Church: A Love Letter from a Black Preacher to the Whitest Denomination in the U.S. by Lenny Duncan (Fortress Press, $16.99) posits that it is the Lutheran Church's (but this applies to all the mainline Protestant denominations and Roman Catholicism) lack of diversity that is contributing most to its decline rather than shrinking demographics. A former homeless, ex-con, queer person of color, Duncan bluntly addresses controversial issues church people find intimidating, such as dismantling white supremacy/resisting white nationalism, reparations, gun violence, toxic masculinity, decolonizing liturgy, misogny, economic inequality, and a chapter on "The church is queer." A scorching manifesto but also a bold new inclusive vision for the church.

Conditionally Accepted: Christians' Perspectives on Sexuality and Gay and Lesbian Civil Rights by Baker A. Rogers (Rutgers University Press, $26.95) uses interviews with Mississippi evangelical Christians and conservative Catholic's beliefs about homosexuality and LGBTQ civil rights, concluding that positive benefits of knowing/interacting with real LGBTQ people, was insufficient in overcoming traditional religious convictions used to condemn homosexuality. Baker, a lesbian assistant professor of sociology at Georgia Southern University, believes coming out to fundamentalist Christians doesn't work and may be harmful, but changing laws and reducing systemic oppression might eventually motivate change in these negative devout attitudes.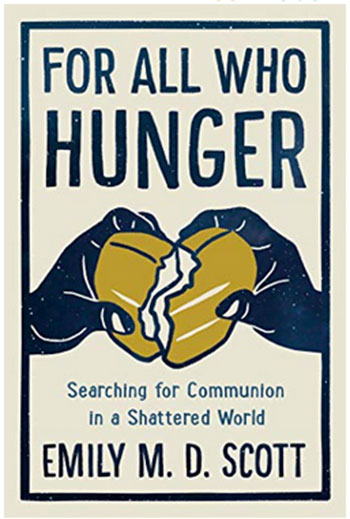 Coming Out of the Magnolia Closet: Same-Sex Couples in Mississippi by John F. Marszalek (University Press of Mississippi, $25.00) written by a gay counselor/educator using oral histories, reveals how religion/spirituality rather than acting as an oppressive force, serves to bring couples together, giving them the fortitude to remain in one of the most conservative states in the country, and defy homophobia by speaking out openly.

For All Who Hunger: Searching for Communion in a Shattered World by Emily M.D. Scott (Convergent, $25.00) is authored by the queer/genderqueer founder of St. Lydia's Dinner Church, a progressive LGBTQ+-affirming congregation in Brooklyn, NY, where worship takes place around the dinner table. Told through tender stories about Scott's search for companionship as well as her parishioners' journeys, she is articulating a new understanding of church not built on doctrine but on activism (combating police brutality and advocating for affordable housing), fueled by empathy and relationship, where despite their messy lives and differences, everyone is welcome at the table. A glimpse into the near future of the rewards and challenges of planting unconventional churches in multi-ethnic, poor neighborhoods.
The Power of Ritual: Turning Everyday Activities into Soulful Practices by Casper Ter Kuile (HarperOne, $26.99), formulated by a gay atheist/podcaster/Ministry Innovation Fellow at Harvard Divinity School, the book proclaims we no longer find purpose and community within traditionally religious spaces, but in secular ones such as CrossFit/gyms, book clubs, nature hikes, and yoga studios, which are our new congregations. He argues for a paradigm shift to redefine sacred, reimagining old religious rituals (which presume intention, attention, and repetition) to meet current real world needs, such as sacred reading, tech sabbath, eating together, pilgrimage, meditation, and gratitude journals, all ways to discover something bigger than ourselves in the midst of daily life.
Mishkn Ga'avah/Where Pride Dwells: A Celebration of LGBTQ Jewish Life and Ritual edited by Rabbi Denise L. Eger (CCAR Press, $14.95) is a groundbreaking collection of LGBTQ prayers, poems, ceremonies that are a spiritual resource and a celebratory affirmation of Jewish diversity, compiled by the first openly LGBTQ person to be President of the Central Conference of American Rabbis. These touching liturgies are broad enough to be adapted for Christian and non-Christian use. Personal Prayers and Blessings include such occasions as Chest Binding for Trans, Non-Binary, and Gender Non-Conforming Jews; LGBTQ People coming out; Being Attacked Physically or Verbally for Being LGBTQ; Looking for a Partner on a Dating Website/App; Egg Donation, Freezing, Insemination, or Surrogacy; and the Transgender Day of Remembrance.
Stirring Waters: Feminist Liturgies for Justice by Diann L. Neu (Liturgical Press, $39.95), is composed by the lesbian co-founder and co-director of WATER, the Women's Alliance for Theology, Ethics, and Ritual, designed as a resource of 52 liturgies to venerate powerful women of faith, many but not all Christian, such as lesbian astronaut Sally Ride and Nobel Peace Prize winner Malala Yousafzao. There is a June liturgy entitled "Grateful, Proud, and Connected for Pride and Equality Day," a December liturgy to commemorate World AIDS Day, with additional topics embracing Black Women's history, domestic violence, Earth Day, breast cancer, human trafficking, summer/winter solstice, and International Women's Day/Day of Peace. Similar to Rabbi Eger's book, these heartfelt prayers, songs, and services are nondenominational and could be modified for other religious traditions.

Help keep the Bay Area Reporter going in these tough times. To support local, independent, LGBTQ journalism, consider becoming a BAR member.
Comments on Facebook