Arts Events Nov. 14-21, 2019
Wednesday Nov 13, 2019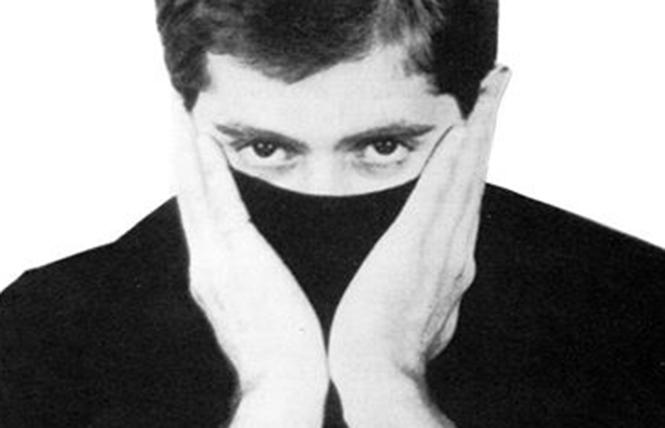 Turn over a new leaf as mid-autumn arts events make a harvest of entertainments.


THURSDAY 14

Aunt Charlie's @ Tenderloin Museum
Multimedia exhibit about the historic Tenderloin drag bar, including High Fantasy by Raphael Villet. 398 Eddy St. http://www.tenderloinmuseum.org/

Cells to Self @ Exploratorium
New exhibit with amazing displays showing how single cells in the human body work, portraits engineered from DNA and more (talks, hands-on workshops and nightlife events). $20-$30. Pier 15 at Embarcadero. www.exploratorium.edu

Driven @ Spark Arts Gallery
Boni Alvarez' new play about an actor who returns home to the Bay Area. $25-$30. Thu-Sat 8pm. Sun 3pm, thru Nov. 17. 4229 18th St. www.TheRhino.org

Events @ Manny's
Nov 14, 5:30pm: Congressional candidate Tracy Mitrano. 15, 6pm: Civic Trivia. 15, 6:30pm: SF City Administrator Naomi Kelly. 15 & 16, 8pm: Monica Palacios's queer comic solo show, I'm Still Here ($20). 17, 3pm: author/scholar Beth Piaote. 18, 6:30pm: NY Times columnists Kevin Roose and Nellie Bowles. 18, 7:30: screening of The Last Black Man in San francisco. 20, 5pm: Dem. Debate watch party. 3092 16th St. http://welcometomannys.com/

Goapele @ Yoshi's, Oakland
The jazz-pop vocalist performs at the elegant restaurant-nightclub. $37. Nov 14 & 15, 8pm & 10pm. 16, 7:30pm & 9:30pm. 17, 7pm & 9pm. 510 Embarcadero West, Oakland. www.yoshis.com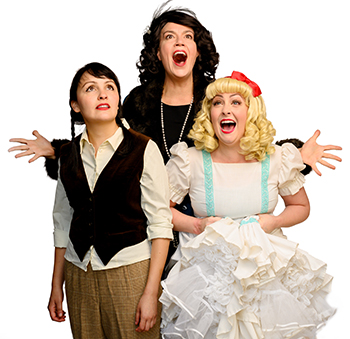 Gypsy @ Alcazar Theatre
The classic Styne, Sondheim, Laurents musical about the life of Gypsy Rose Lee and her vaudeville family gets a Bay Area Musicals local production. $30-$100. 8pm. Thru Dec. 8. 650 Geary St. www.bamsf.org

Mechanical Fantasy Box @ The Magazine
Release party for a new journal devoted to the late gay DJ and composer Patrick Cowley, with readings by Brontez Purnell, Johnny Ray Huston, Marke Bieschke, Siobhan Aluvalot, Chloe Miller and more and screenings of Fox Studios classic gay porn films with Cowley soundtracks. 6pm-9pm. 920 Larkin St. http://www.darkentriesrecords.com https://themagazinesf.com/

Michelle Meow Show
@ Commonwealth Club
Meow and cohost John Zipperer discuss LGBT issues with different prominent guests. Weekly, 12pm. 110 Embarcadero. www.commonwealthclub.org

Miss Saigon @ San Jose Center for the Performing Arts
New national tour of the Cameron Mackintosh hit musical set in wartime Vietnam. $43-$120. Thru Nov. 17. 150 West San Carlos St., San Jose. www.broadwaysanjose.com

No Regrets: A Celebration of Marlon Riggs @ BAM/PFA
Screenings of films by the late African American gay artist and UC Berkeley professor, including Tongues Untied and Black Is...Black Ain't. Thru Nov 25. Berkeley Art Museum & Pacific Film Archive, 2155 Center St., Berkeley. https://bampfa.org

Who's Your Mami Comedy @ Brava Theatre Center
Karinda Dobbins headlines the monthly women-led comedy night, with Nato Green, Natasha Muse, Michael Foul, and Natasha Vinik. $10-$15. 8pm. 2773 24th St. www.brava.org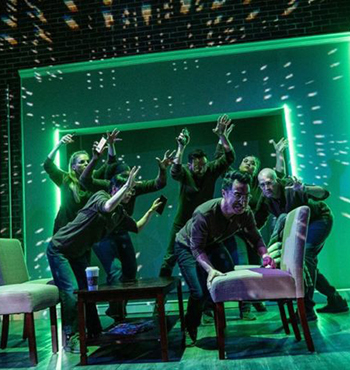 FRIDAY 15
Beth Leavel @ Feinstein's at the Nikko
The Broadway singing star performs her witty music-filled cabaret concert, Thirteen Shows and Counting. $55-$85. 8pm. Also Nov 16. Hotel Nikko, 222 Mason St. www.feinsteinssf.com

Bianca Del Rio @ The Warfield
The sassy witty drag star brings her It's Jester Joke tour to SF. $39-$200. 8pm. 982 Market St. www.axs.com

The Cake
@ New Conservatory Theatre Center
The Off-Broadway hit's about a Christian baker whose daughter wants a cake for her same-sex wedding. $34-$49. Wed-Sat 8pm. Sun 2pm thru Dec. 1. 25 Van Ness ave. www.nctcsf.org

Cirque du Soleil @ Oracle Park
The amazing circus company brings Amalúna to the big tent. Pre-show festivities 6:30pm. Show 8pm. $54-$300. Wed-Mon most 8pm, +matinees. Thru Jan. 12. 24 Willie Mays Plaza (cross bridge to parking lot). www.cirquedusoleil.com

Classic and New Films @ Castro Theatre
Nov 10-16: Scorsese's new film, The Irishman (2:30, 7pm) $8-$16. 429 Castro St. http://www.castrotheatre.com/

Elevada @ Ashby Stage, Berkeley
Shotgun Players' production of Sheila Callaghan's fascinating dramedy about digital immortality, end of life, and grabbing the moment. Thru Nov. 17. 1901 Ashby Ave., Berkeley. www.shotgunplayers.org

Harry Potter and the Cursed Child @ Curran Theater
The acclaimed two-part musical based on the J.K. Rowling bestseller begins previews. $59-$300. Open-ended run. 445 Geary St. www.harrypottertheplay.com https://sfcurran.com/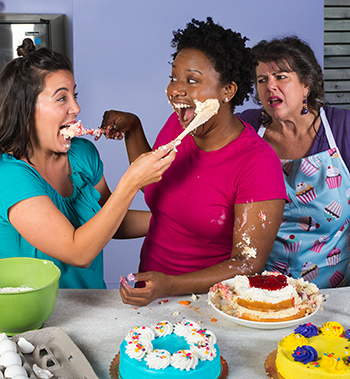 Mike Henderson @ SFAI
Honest to Goodness, an exhibit of vibrant colorful paintings by the local artist and musician. Thru Nov. 800 Chestnut St. www.sfai.edu

Ofrenda @ Mission Cultural
Center for Latino Arts
Annual Day of the Dead exhibit of reverential artworks. Exhibit thru Nov 16, with a closing night Molé Contest, 6pm-9pm. 2868 Mission St. www.missionculturalcenter.org

Older and Out
@ North Berkeley Senior Center
Weekly group discussion about problems for elders in the LGBT community. 3:15pm. 1901 Hearst Ave., Berkeley. www.pacificcenter.org

Performance, Protest & Politics: Gilbert Baker's Art @ GLBT History Museum
New exhibit of the works and ephemera by and about the creator of the Rainbow Flag. $5. 4127 18th St. www.glbthistory.org

Reading Events @ Green Arcade
Nov. 8: Poetry Center artists Giancarlo Huapaya, Omar Pimienta, and José Antonio Villarán read new works. Nov 11: Teaching Resistance Editor John Mink. Nov 13: Wherever There is a Fight controbutors. All 7pm. 1680 Market St. www.thegreenarcade.com

Queer Yoga @ Love Story Yoga
All-level weekly classes in an LGBT space. $11. 6:30pm-7:30pm. 473 Valencia St. at 16th. http://www.lovestoryyoga.com/

You Betta Work Comedy Fiesta @ San Mateo County Pride Center
Jesus U. Betta Work hosts the monthly laughfest, with Mark Shrayber, Faco, Loren Kraut, and Sam Meeker. $5. 7:30pm. 1021 S. El Camino Real, San Mateo. www.sanmateopride.org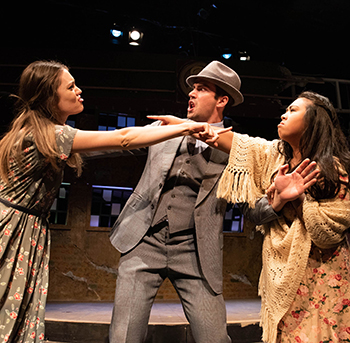 SATURDAY 16
Animation Exhibits @ Walt Disney Museum
Mickey Mouse: From Walt to the World (thru Jan 6), and other exhibits of animation art by the prolific studio's artists. 104 Montgomery St, The Presidio. $5-$25. 10am-6pm. Closed Tue. http://wdfmuseum.org/

The Batman Armory @ Cartoon Art Museum
Artwork, Batman props and costumes on display, thru Feb. 16. Pre-Code Horror: Scary Stories and Ghastly Graphics from EC Comics, thru March 1. Free/$10. 11am-5pm daily; closed Wed. 781 Beach St. www.cartoonart.org

Beach Blanket Babylon @ Club Fugazi
The musical comedy revue celebrates its final year with fun lineup of political and pop culture icons, all in gigantic wigs. $25-$160. Beer/wine served; cash only; 21+, except where noted. Wed-Fri 8pm. Sat 6pm & 9pm. Sun 2pm & 5pm. 678 Beach Blanket Babylon Blvd. (Green St.). 421-4222. www.beachblanketbabylon.com

The Continuous Thread @ SFAC Main Gallery
Celebrating Our Interwoven Histories, Identities and Contributions, an exhibit of photos of indigenous Americans, coordinated with projections on the former Pioneer Monument statue in Civic Center. Thru Dec 14. 401 Van Ness Ave. www.sfartscommission.org

Exhibits @ Chabot Space & Science Museum, Oakland
Space, science and planetary exhibits, including planetarium shows and the Observatory; special nighttime events like meteor shower shows. Free-$18. 10000 Skyline Blvd., Oakland. www.chabotspace.org

John Sanborn: In Translation @ Telematic
The veteran media/video art director-producer has his first solo show in San Francisco. Opening reception 6pm-9pm. Wed-Sat 11am-4pm thru Dec. 14. 323 19th St. www.tttelematiccc.com

LGBTQ Histories from the WWII Home Front
@ Rosie the Riveter Visitor Education Center, Richmond
Park indoor exhibit that showcases the lives of historic LGBT people. Open daily 10am-5pm. 1414 Harbour Way South, Suite 3000, Richmond. www.nps.gov/rori/index.htm

Mike Henderson @ de Young Museum
The painter and Blues musician performs and discusses his art on exhibit. 1pm-3pm. 50 Hagiwara Tea Garden Drive. https://deyoung.famsf.org

MuFTA @ The Chapel
The local rock band performs the entire Pink Floyd album The Wall, with guest singers and drag performers. $20-$30. 9pm. 777 Valencia St. www.thechapelsf.com

Other Cinema @ ATA Gallery
Weekly screenings of wacky, unusual, short, documentary and animated films; free books, vinyl, VHS and wine. $7. 8:30pm. 992 Valencia St. www.othercinema.com

Rainbow Girls @ The New Parish, Oakland
Enjoy soulful bluesy pop songs from the trio; Brett Hunter, Lauren O'Connell, Avi Vinocar, Daniel Steinbock open. $16. 9pm. 1743 San Pablo Ave., Oakland. www.thenewparish.com

Randall Bryett @ Dance Palace, Point Reyes
Exhibit of the the artist's wildlife photography. Thru Nov. 30. Point Reyes Station. www.dancepalace.org

The Resistible Rise of Arturo Ui @ Lohman Theatre, Los Altos Hills
Bruce McLeod's new adaptation of Bertolt Brecht's dark satirical classic about political corruption and fascism, reset in a seedy cabaret. $5-$20. Thru Nov. 28. Foothill College, 12345 South El Monte Road, Los Altos Hills. www.foothill.edu/theater

The San Quentin Project @ BAM/PFA
Nigel Poor and the Men of San Quentin State Prison follows the evolution of artist Nigel Poor's (b. 1963) social art practice and her collaboration with the men incarcerated at San Quentin State Prison in Marin County; thru Nov. 17. Also, Strange, a Surrealist-inspired group exhibit of works by Goya, Magritte, Cidny Sherman, Jack Smith, and many others, thru Jan 5, 2020. 2155Center St. Berkeley. www.bampfa.org

SF Hiking Club @ Purisima Creek
Join GLBT hikers for a nine-mile hike along fern-bordered creeks and through redwood forest at Purisima Creek on the Peninsula. This forest is a good place to see banana slugs. The terrain will open up and allow views to the ocean unless fog restricts our view. Bring lunch, water, layers, hat, sunscreen, sturdy boots. Carpool meets 8:45 at Safeway sign, Market & Dolores. www.sfhiking.com

The Shes @ El Rio
Surf punk women rock bands; also Dead Soft, and Fake Fake. $8. 9pm-11:30pm. 3158 Mission St. www.elriosf.com

Skate Night @ Church on 8 Wheels
Wheeled fun at the former Sacred Heart Church-turned disco roller skate party space, hosted by John D. Miles, the "Godfather of Skate," including Saturday's Black Rock night (Burning Man garb encouraged). 7pm-10pm. Sat afternoon sessions 1pm-2pm and 3pm-5pm. $10. Kids 12 and under $5. Skate rentals $5. 554 Fillmore St at Fell. www.churchof8wheels.com

Sleater-Kinney @ Fox Theater, Oakland
The fun pop/rock musical duo (Carrie Brownstein and Corin Tucker) returns! Kaina opens. $45. 8pm. Also Nov 17. 1807 Telegraph Ave., Oakland. http://www.sleater-kinney.com/ www.thefoxoakland.com

Testmatch @ Strand Theater
American Conservatory Theater's production of Kate Attwell's dual-story about women's cricket and British colonialism and power. $15-$110. Tue-Sat 7:30pm. Wed & Sat 2pm. Thru Dec. 8. 1127 Market St. www.act-sf.org

Wild SF Walking Tours @ Citywide
Enjoy weekly informed tours of various parts of San Francisco, from Chinatown to the Haight, and a 'radical' and political-themed LGBT-inclusive tour. Various dates and times. $15-$25. www.wildsftours.com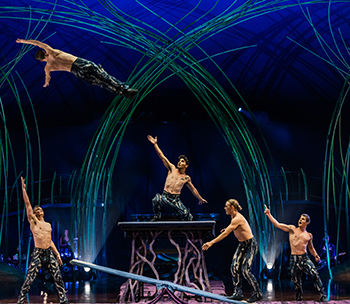 SUNDAY 17
Ecstatic Dance @ Sacred Heart Church
Weekly group freeform dance with a spiritual flavor at the former church-turned event space. $15. 9am-12pm. Also Wed. and Fridays in Oakland and Fairfax. 554 Fillmore St. www.ecstaticdance.org

Expedition Reef
@ California Academy of Sciences
Exhibits and planetarium shows with various live, interactive and installed exhibits about animals, plants and the earth; Skin, a multi-species hands-on exhibit; Deep Reefs, Giants of Land and Sea, Gems and Minerals, and more. $20-$35. Mon-Sat 9:30am-5pm. Sun 11am-5pm. 55 Music Concourse Drive, Golden Gate Park. 379-8000. www.calacademy.org

Fall Showcase @ Stage Werx Theatre
Short solo performances by Falilah Bilal, Dave Dwelley, Sarah Elovich, Jim Gladstone, Kellita Maloof, Bradley Paterson and Sarah Weidman. $12-$17. 7pm. 446 Valencia St. www.stagewerx.org

No Spectators: The Art of Burning Man @ Oakland Museum
No Spectators: The Art of Burning Man, an exhibit of amazing large artworks; thru Feb 16. Free/$15. 1000 Oak St. http://museumca.org/

Plant Exhibits @ Conservatory of Flowers
Artfully arranged plant and floral exhibits; special evening events and parties, including Night Bloom evening events. 100 John F. Kennedy Drive, Golden Gate Park. https://conservatoryofflowers.org

Queer Tango @ Finnish Hall, Berkeley
Same-sex partner tango dancing, including lessons for newbies, food and drinks. $5-$10. 3:30pm-6:30pm. 1970 Chestnut St, Berkeley. www.finnishhall.org

Sprightly @ SF Public Library
Weekly hangout for LGBTQ youth, with crafts, snacks and activities. 12:30pm-2:30pm. James C. Hormel Center, 3rd floor, 100 Larkin St. www.sfpl.org

Various Exhibits @ de Young Museum
Specters of Disruption (thru Nov 10) and exhibits of Modern and historic art, including embroidery, Maori portraits and installations. Free/$28. 50 Hagiwara Tea Garden Drive, Golden Gate Park. www.famsf.org

Various Exhibits @ Treasure Island Museum
Collections of historic Golden Gate Exposition photos and memorabilia, military ephemera and more. Building One, Treasure Island, One Avenue of the Palms. www.treasureislandmuseum.org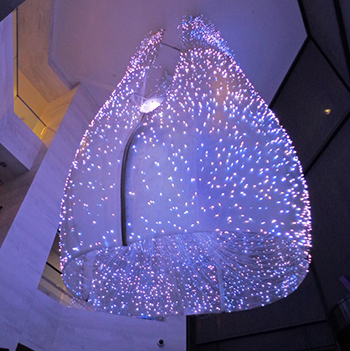 MONDAY 18
Illuminate SF @ Citywide
40+ installations of light art sculptures in and outside buildings by more than 30 local artists. Free; walking tour info at www.illuminatesf.com

Keith Secola @ Café Valor
Wounds Many, an exhibit of works focusing on the artist's Northern Ute heritage. Thru Dec. 13. 401 Van Ness Ave., lobby. www.sfartscommission.org

Various Exhibits
@ NIAD Art Center, Richmond
Exhibits of art by visiting professionals, and art made by developmentally disabled people. Mon-Fri 10am-4pm. 551 23rd St., Richmond. (510) 620-0290. www.niadart.org

William Blake in Color @ William Blake Gallery
Exhibit of classic plates in the new gallery of historic art by the 18th- and 19th-century poet and illustrator. Mon-Fri 10am-5pm. Sat 11am-5pm. 49 Geary St. #205. www.williamblakegallery.com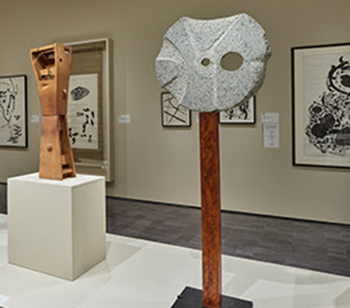 TUESDAY 19
Changing and Unchanging Things
@ Asian Art Museum
Changing and Unchanging Things: Noguchi and Hasegawa in Postwar Japan (thru Dec. 8). Contemporary works by Tanabe Chikuunsai IV, Kim Heecheon and Liu Jianhua; and exhibits of historic sculptures, prints and antiquities. Sunday café specialties from $7-$16. Free-$20. Tue-Sun 10am-5pm. 200 Larkin St. http://www.asianart.org/

Floral Exhibits @ SF Botanical Garden
Visit the lush gardens with displays of trees, flowers and shrubs from around the world, including the annual Magnolia bloom. Monthly plant sales, plus art exhibits and gift shop; free entry with SF proof of residency. $5-$10 for others. 7:30am-closing. 9th Ave at Lincoln Way. https://sfbotanicalgarden.org/

Gallery of Illustrious Queers @ SF Main Library
Photographer Jordan Reznick's LGBT portrait photo exhibit. Hormel Center, 3rd floor, 100 Larkin St. www.sfpl.org

Various Exhibits @ The Beat Museum
Enjoy exhibits, a bookstore and gift shop that celebrates the era of 'Beatnik' literature (Jack Kerouac, Allen Ginsberg, William S. Burroughs, etc.), with frequent readings, walking tours and other events in North Beach. $5-$8. Daily 10am-7pm. 540 Broadway www.kerouac.com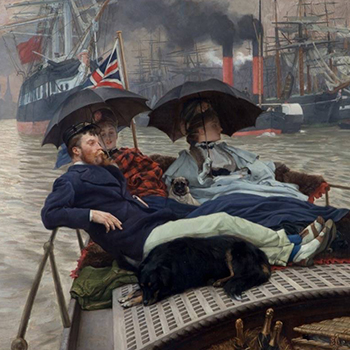 WEDNESDAY 20
Fleetwood Mac @ Oracle Park
The classic pop-rock band performs at the Concert For Kids, a benefit for Benioff Children's Hospitals. $1000 and up. 7pm. Willie Mays Drive. www.theconcertforkids.com

Interior/Exterior
@ Museum of Craft & Design
Group exhibit of works curated by Ariel Zaccheo; also, Dead Nuts: a search for the ultimate machined object, curated by David Cole; both thru Dec. 1. 2569 3rd St. https://sfmcd.org

James Tissot @ Legion of Honor
James Tissot: Fashion & Faith (thru Feb 9); Strange Days: Dada, Surrealism, and the Book (thru Nov 10), other beautiful exhibits of classical and modern art. Free/$30. Lincoln Park, 100 34th Ave. https://legionofhonor.famsf.org/

Naked Men's Sketch @ Eros
Get naked and take turns modeling at the sex club's popular weekly event. Donations/no entrance fee. 7pm-9pm. 2051 Market St. www.erossf.com

Richard Caldwell Brewer @ Lost Art Salon
Exhibit of works by the late gay artist (1923-2014). Mon-Sat 10am-5:30pm. 245 South Van Ness Ave., #303. https://lostartsalon.com/

Safeway Holiday Ice Rink @ Union Square
The ice rink in the middle of downtown SF, is open for skating fun. Skate rentals $3-$18. 10am-11:30pm thru Jan. 20. Union Square, 333 Post St. https://unionsquareicerink.com/

Steve Grand @ Feinstein's at the Nikko
The hunky gay singer-composer performs his songs and a few covers. $55-$90 ($20 food/drink min.) 7pm. Also Nov. 21, 8pm. Hotel Nikko, 222 Mason St. www.feinsteinssf.com
THURSDAY 21
Annabeth Rosen
@ Contemporary Jewish Museum
Annabeth Rosen: Fired, Broken, Gathered, Heaped, an exhibit of works by the Californian sculptor; thru Jan 19. Other exhibits, too. Free/$17. 736 Mission St. https://thecjm.org/

Exclusion @ Presidio Officers Club
Exhibit documenting the Presidio's Japanese-American incarceration during World War II; other exhibits show the history of the former military base and the SF peninsula. Free, Tue-Sun 10am-5pm; extended thru June 2020. 50 Maraga Ave. https://www.presidio.gov/officers-club/exhibitions/

Modern Art Exhibits @ SF MOMA
Nov 14: Zackary Drucker and Susan Stryker discuss the photography exhibit of works by April Dawn Alison (7pm, floor 1). Soft Power, a new exhibit of 20 artists, 12 countries, 58 new works. The Chronicles of San Francisco, photo-muralist JR's interactive community giant group portrait; also, Don't! Photography and the Art of Mistakes; Far Out: Suits, Habs, and Labs for Outer Space; other exhibits of Modern art. Free/$25. Fri-Tue 10am-5pm; Thu 10am-9pm. 151 3rd St. www.sfmoma.org

Various Events @ Oakland LGBTQ Center
Social events and meetings at the new LGBTQ center include film screenings and workshops, including Bruthas Rising, trans men of color meetings, 4th Tuesdays, 6:30pm. Film screenings, 4th Saturdays, 7:30pm. Game nights, Fridays 7:30pm-11pm. Vogue sessions, first Saturdays. 3207 Lakeshore Ave. Oakland. https://www.oaklandlgbtqcenter.org/

Terry Baum @ Exit Theatre
Book launch party for the playwright/performer's new book, One Dyke's Theater. 8:30pm. 156 Eddy St. www.theexit.org

Wreaths by Bryan Mosé @ Deli Board
Opening night party for the multi-media artist's sale and exhibit of festive ornament-made holiday wreaths. 6pm-8pm. 1058 Folsom St. http://www.deliboardsf.com/ www.instagram.com/wreath_king/


To submit event listings, email events@ebar.com
Deadline is each Thursday, a week before publication.
Comments on Facebook