Arts Events Oct. 31-Nov. 7, 2019
Wednesday Oct 30, 2019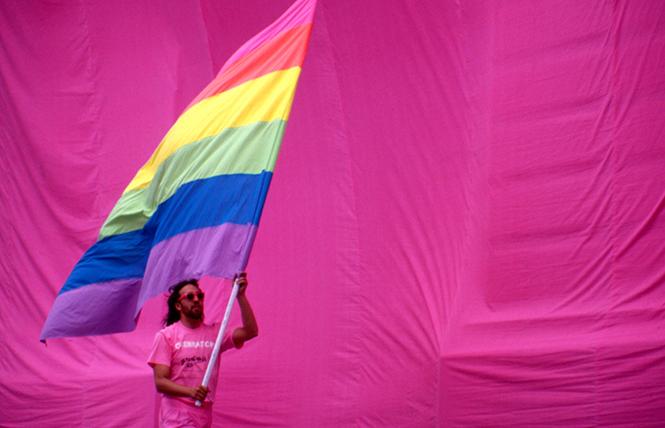 Turn over a new leaf as mid-autumn arts events make a harvest of entertainments.


THURSDAY 31
Astrozombie, Jean Genies @ The Chapel
Misfits and David Bowie tribute bands performs; also Rusty Chains (grunge tribute band). Rock, zombie, Bowie costumes appreciated, with a contest. $20. 8:30pm. 777 Valencia St. www.thechapelsf.com

Aunt Charlie's @ Tenderloin Museum
Multimedia exhibit about the historic Tenderloin drag bar, including Beautiful by Night: Photographs from Aunt Charlie's Lounge by James Hosking, Hot Boxx Girls, photos by Darwin Bell, and There Will Always Be Roses in San Francisco, by Marissa Letiman. Exhibit thru Dec 1. Nov. 7, 6pm-9pm, reception for High Fantasy by Raphael Villet. 398 Eddy St. http://www.tenderloinmuseum.org/

Buffy the Vampire Slayer Live @ Oasis
D'Arcy Drollinger presents Michael Phillis and a talented crew of drag queens/kings who perform a wacky version of a script from the hit TV vampire show. $27-$50. Thu-Sat 7pm. Thru Nov 9. 298 11th St. www.sfoasis.com

Cells to Self @ Exploratorium
New exhibit with amazing displays showing how single cells in the human body work, portraits engineered from DNA and more (talks, hands-on workshops and nightlife events). $20-$30. Pier 15 at Embarcadero. www.exploratorium.edu

The Chinese Lady @ Magic Theatre
Bay Area premiere of Lloyd Suh's play inspired by the true story of the first Chinese woman to arrive on American soil. $15-$75. Tue 7pm, Thu-Sat 8pm, Sun 2:30pm thru Nov. 3. Fort Mason, 2 Marina Blvd. www.MagicTheatre.org

Classic and New Films @ Castro Theatre
Oct 31: Invasion of the Body Snatchers (1956 original, 7pm) and The Thing From Another World (1951, 5:15, 8:30). Nov 1: Documentary Film fest, with The Apollo (7:30pm). Nov. 2: Kathy Griffin's A Hell of a Story (7pm, Griffin in-person). Nov 3: Scorsese's Goodfellas (1:30, 7:30) and Casino (4:15). Nov 4: Thunder Rolling Bob Dylan documentary with Martin Scorsese (7pm). Nov 6: Linda Ronstadt: The Sound of My Voice (7pm) and Desolation Center (8:50). $8-$16. 429 Castro St. http://www.castrotheatre.com/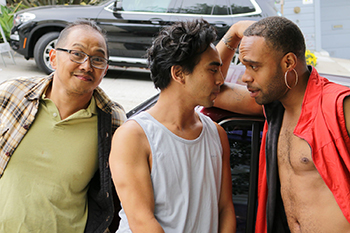 Dance Nation @ SF Playhouse
Clare Barron's dark comedy about competitive dancers in Florida, with teenagers played by adults. $35-$125. Thru Nov 9. 450 Post St. www.sfplayhouse.org

Driven @ Spark Arts Gallery
Boni Alvarez' new play about an actor who returns home to the Bay Area. $25-$30. Thu-Sat 8pm. Sun 3pm, thru Nov. 17. 4229 18th St. www.TheRhino.org

Events @ Alley Cat Books
Oct 31: Michael Roman print auctions and Halloween party (6:30pm-9pm). 3036 24th St. 3036 24th St. www.alleycatbookshop.com

Events @ Manny's
Oct 31: Flu vs. You (6pm). Free/$10 and up (donations). 3092 16th St. http://welcometomannys.com/

Fragments + Resistance @ Creativity Explored
Dual exhibition of works by Joseph "JD" Green and John Iwaszewicz. Exhibit thru Nov. 7. 3245 16th St. www.creativityexplored.org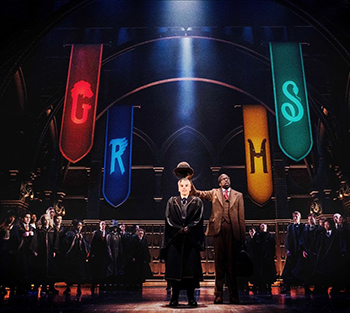 Harry Potter and the Cursed Child
@ Curran Theater
The acclaimed two-part musical based on the J.K. Rowling bestseller begins previews. $59-$300. Open-ended run. 445 Geary St. www.harrypottertheplay.com https://sfcurran.com/

Madonna @ Golden Gate Theatre
The pop music icon performs her lavishly-staged Madame X concert. 10pm. $75-$2,000. Also Nov. 2, 4 & 5. 1 Taylor St. at Market. www.MadameX.shnsf.com

Michelle Meow Show
@ Commonwealth Club
Meow and cohost John Zipperer discuss LGBT issues with different prominent guests. Weekly, 12pm. 110 Embarcadero. www.commonwealthclub.org

No Regrets: A Celebration of Marlon Riggs @ BAM/PFA
Screenings of films by the late African American gay artist and UC Berkeley professor, including Tongues Untied and Black Is...Black Ain't. Thru Nov 25. Berkeley Art Museum & Pacific Film Archive, 2155 Center St., Berkeley. https://bampfa.org

Peter Combe @ K. Imperial Fine Art
Flawless, a solo exhibition of the Bay Area artist's fascinatingly detailed art that uses paint swatch collages. Thru Oct. 31. 49 Geary St., #440. http://kimperialfineart.com

Puppets & Poe @ Theatre of Yugen
Devised Defiance, a macabre theatre work inspired by the writings of Edgar Allan Poe. $20. Thu-Sat 8pm. Thru Nov 3. 2840 Mariposa St. www.theatreofyugen.org

Savage Jazz Dance Company @ Malonga Casquelourd Theatre, Oakland
27 Years! In Oakland, a dance celebration, woith works by Artistic Director Reginald ray-Savage. $5-$25. Thru Nov. 3. 1428 Alice St., Oakland. www.savagejazz.org

Sundance Stompede @ Holiday Inn, Regency Ballroom, Space 550
The popular two-stepping line-dancing, not-just-country music nights celebrate their annual gathering, with four nights, 100s of dancers, performers and fans at 3 venues, and on Oct. 31 a costume party and contest. $12-$60. Holiday Inn, 1500 van Ness Ave, Regency Ballroom, 1300 Van Ness Ave., and Space 550, 550 Barneveld Ave., most 7:30pm-1am. Nov 3 Stompede Ball 5pm-11pm. www.sundancesaloon.org www.stompede.com

Terror Vault @ SF Mint
Peaches Christ's annual horror-fun invasion of the historic building includes a full-scale spooky interactive tour. $62, various tour times. Thru Nov. 10. 88 5th St. www.intothedarksf.com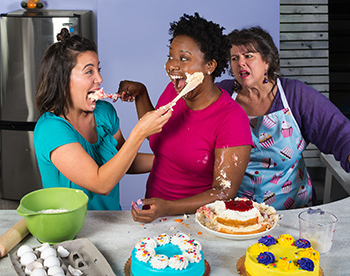 FRIDAY 1
Blue Man Group
@ San Jose Center for the Performing Arts
The vibrant colorful percussive trio performs. $48-$128. 8pm. Also Nov 2 & 3. 255 South Almaden Blvd., San Jose. www.broadwaysanjose.com

The Cake
@ New Conservatory Theatre Center
The Off-Broadway hit's about a Christian baker whose daughter wants a cake for her same-sex wedding. $34-$49. Wed-Sat 8pm. Sun 2pm thru Dec. 1. 25 Van Ness Ave. www.nctcsf.org

Death and the Artist @ Mission Cultural Center for Latino Arts
Mercedes Rein & Jorge Curi's musical folktale farce about life, death, and art. $25-$40. Thru Nov. 3. 2686 Mission St. www.sfbatco.org

Heavenly Bodies @ Saint Joseph's Arts Society
Six-time Tony Award Winner Audra McDonald performs at a benefit for the nonprofit venue, procuded by Ken Fulk and Mark Cortale, followed by an after-party disco under the dome, with an open-air bistro. $75-$10,000. 7:30pm-12am. 1401 Howard St. www.eventbrite.com

John Arthur Hill @ Feinstein's at the Nikko
The handsome radio host and singer brings his bawdy musical Broadway songs to the upscale nightclub. $35-$65 ($20 food/drink min.). 8pm. Hotel Nikko, 222 Mason St. www.feinsteinssf.com

Mike Henderson @ SFAI
Honest to Goodness, an exhibit of vibrant colorful paintings by the local artist and musician. Thru Nov. 800 Chestnut St. https://sfai.edu/exhibitions-public-events/detail/mike-henderson-honest-to-goodness

Ofrenda @ Mission Cultural Center for Latino Arts
Annual Day of the Dead exhibit of reverential artworks. Day of the Dead celebration Nov. 2, 6pm-11pm. Exhibit thru Nov 16, closing Mole Contest 6pm-9pm. 2868 Mission St. www.missionculturalcenter.org

Older and Out @ North Berkeley Senior Center
Weekly group discussion about problems for elders in the LGBT community. 3:15pm. 1901 Hearst Ave., Berkeley. www.pacificcenter.org

Performance, Protest & Politics: Gilbert Baker's Art @ GLBT History Museum
Opening reception for a new exhibit of the works and ephemera by and about the creator of the Rainbow Flag. $5. 7pm-9pm. 4127 18th St. www.glbthistory.org

Queer Yoga @ Love Story Yoga
All-level weekly classes in an LGBT space. $11. 6:30pm-7:30pm. 473 Valencia St. at 16th. http://www.lovestoryyoga.com/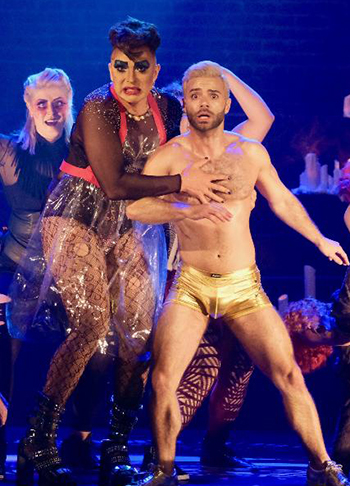 The Rocky Horror Show
@ San Jose Stage Company
Richard O'Brien's cult classic musical gets a South Bay production, with Keith Pinto as Frank N. Furter. $32-$60. Thru Nov 3. 490 South First St., San Jose. www.thestage.org

The Rocky Horror Show @ Victoria Theatre
Ray of Light Theatre's final production of Richard O'Brien's cult classic rock-horror-transvestite aliens musical stars D'Arcy Drollinger as Frank N. Furter. $30-$40. Thru Nov. 2. 2961 16th St. https://rayoflighttheatre.com/

Scary Movies
@ New Parkway Theatre, Oakland
The indy theatre programs a month of scary horror scifi movies for the season (Carrie, The Exorcist, Beetlejuice, The Thing, Nosferatu with live music, and many more), thru Oct. 31. 474 24th St. www.thenewparkway.com

Serge Gay Jr. @ Voss Gallery
P.S., I Love You, the artist's colorful pop exhibit of Palm Springs-set paintings. Thru Nov 2. 3344 24th St. https://vossgallery.art/

Solidarity Struggle Victory @ Southern Exposure
Group exhibit of works, by Sadie Barnette, Demian DinéYazhi´, Patrick Martinez, Dylan Miner, Kameelah Janan Rasheed, Dignidad Rebelde and Jerome Reyes, that commemorate the 50th Anniversary of the country's first ever College of Ethnic Studies, established at San Francisco State College in 1969, ushering in a national movement for the transformation of higher education. Thru Nov 9. 3030 20th St. www.soex.org

Stanley Clarke @ Yoshi's Oakland
The 4-time Grammy-winning jazz bass player performs with his band. $39-$50. 8pm & 10pm. Also Nov 2, 7:30, 9:30. Nov 3: 7pm & 9pm. 510 Embarcadero West, Oakland. www.yoshis.com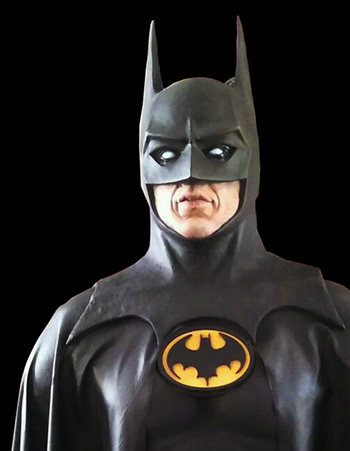 SATURDAY 2
A.C.T. Gala @ The Hibernia
American Conservatory Theater's annual fundraiser gala takes on a Rocky Horror theme, with a campy dress code, VIP tables and costumes to don, drinks, dinner and Margaret Cho performing. $1500 and up. 6pm-11pm. 1 Jones St. www.act-sf.org/gala

Animation Exhibits @ Walt Disney Museum
Mickey Mouse: From Walt to the World (thru Jan 6), and other exhibits of animation art by the prolific studio's artists. 104 Montgomery St, The Presidio. $5-$25. 10am-6pm. Closed Tue. http://wdfmuseum.org/

The Batman Armory
@ Cartoon Art Museum
Artwork, Batman props and costumes on display, thru Feb. 16. Pre-Code Horror: Scary Stories and Ghastly Graphics from EC Comcics, thru March 1. Free/$10. 11am-5pm daily; closed Wed. 781 Beach St. www.cartoonart.org

Beach Blanket Babylon @ Club Fugazi
The musical comedy revue celebrates its final year with fun lineup of political and pop culture icons, all in gigantic wigs. Online lottery announced for tix to New Year's Eve closing shows! $25-$160. Beer/wine served; cash only; 21+, except where noted. Wed-Fri 8pm. Sat 6pm & 9pm. Sun 2pm & 5pm. 678 Beach Blanket Babylon Blvd. (Green St.). 421-4222. www.beachblanketbabylon.com

Buffy the Vampire Slayer Live @ Oasis
D'Arcy Drollinger presents Michael Phillis and a talented crew of drag queens/kings who perform a wacky version of a script from the hit TV vampire show. $27-$50. Thu-Sat 7pm. Thru Nov 9. 298 11th St. www.sfoasis.com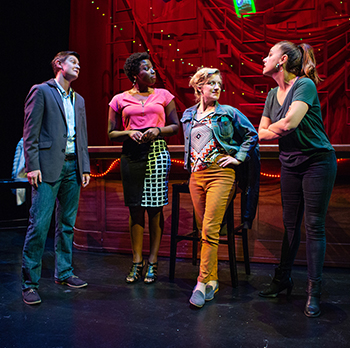 A Childhood on Fire @ Vogue Theatre
Screening of Jason Hanasik's documentary about an abused young man; part of SF Film's Doc Stories. $10-$20. 1pm. 3290 Sacramento St. www.cinemasf.com

The Continuous Thread
@ SFAC Main Gallery
Celebrating Our Interwoven Histories, Identities and Contributions, an exhibit of photos of indigenous Americans, coordinated with projections on the former Pioneer Monument statue in Civic Center. Thru Dec 14. 401 Van Ness Ave. www.sfartscommission.org

The Daughters @ Creativity Theater
World premiere of Patricia Cotter's drama about the origins of the lesbian group The Daughters of Bilitis. $30-$40. Wed-Sat thru Nov 2. 221 4th St. www.sfplayhouse.org

Eileen Zamora @ Harvey Milk Center for the Arts
Beyond the Rainbow, the singer's new cabaret show, focsues on Judy Garland's songs during her MGM years, with a three-piece band. $30-$50. 8pm. 50 Scott St. www.societycabaret.com

Exhibits @ Chabot Space & Science Museum, Oakland
Space, science and planetary exhibits, including planetarium shows and the Observatory; special nighttime events like meteor shower shows. Free-$18. 10000 Skyline Blvd., Oakland. www.chabotspace.org
Festival of Altars @ La Raza Park
Marigold Project's annual exhibit of Day of the Dead altars. 4pm-11pm. 22nd St at Bryant. Day of the Dead march concludes there. www.dayofthedeadsf.org

From the Tower: Collecting Queer Histories @ SF Art Institute
Exhibit of 150 years' worth of history accumulated in SFAI's institutional archives as part of an ongoing effort to record and shed light on stories from its LGBTQ community. Thru Nov. 3. Main campus, Fort Mason campus, 2 Marina Blvd. https://sfai.edu

John Sanborn: In Translation @ Telematic
The veteran media/video art director-producer has his first solo show in San Francisco. Opening reception 6pm-9pm. Wed-Sat 11am-4pm thru Dec. 14. 323 19th St. www.tttelematiccc.com

Jose Villalobos @ Strut
Exhibit of the artist's work, Entre Las Fibras Culturales (Between Cultural Fibres). Thru Oct. 470 Castro st. www.strutsf.org

Kathy Griffin: A Hell of a Story @ Castro Theatre
Screening of the comedian's documentary, with a Q&A with Griffin and Kate Kendell. $20-$45. 7pm. 429 Castro St. www.castrotheatre.com www.reaf-sf.org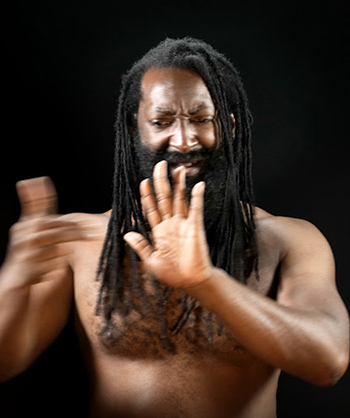 Lesbian/Gay Chorus of San Francisco
@ SF Conservatory of Music
Kathleen McGuire, Andy Payne and Jonathon Welch's acclaimed Street Requiem is performed; a portion of proceeds benefits Larkin Street Youth Services. $25-$50. 7:30pm. 50 Oak St. www.lgcsf.org

LGBTQ Histories
from the WWII Home Front
@ Rosie the Riveter
Visitor Education Center, Richmond
Park indoor exhibit that showcases the lives of historic LGBT people. Open daily 10am-5pm. 1414 Harbour Way South, Suite 3000, Richmond. www.nps.gov/rori/index.htm

Lolly Gaggers, Clutch the Pearls,
Halford Wives @ El Rio
Campy rock night, including an all-women Judas Priest cover band. $10. 9pm-11pm. 3158 Mission St. www.elriosf.com

Lucinda Williams @ Fox Theater, Oakland
Three-time Grammy award winner celebrates the 20th anniversary of her highly-influential masterpiece, Car Wheels On A Gravel Road. $45-$95. 8pm. 1807 Telegraph Ave., Oakland. www.apeconcerts.com

Modern Art Exhibits @ SF MOMA
The Chronicles of San Francisco, photo-muralist JR's interactive community giant group portrait; also, Don't! Photography and the Art of Mistakes; Far Out: Suits, Habs, and Labs for Outer Space; other exhibits of Modern art. Free/$25. Fri-Tue 10am-5pm; Thu 10am-9pm. 151 3rd St. www.sfmoma.org

Other Cinema @ ATA Gallery
Weekly screenings of wacky, unusual, short, documentary and animated films; free books, vinyl, VHS and wine. $7. 8:30pm. 992 Valencia St. www.othercinema.com

Randall Bryett @ Dance Palace, Point Reyes
Opening reception for an exhibit of the the artist's wildlife photography. 4:30pm-6:30pm. Thru Nov. 30. Point Reyes Station. www.dancepalace.org

SF Dance Film Festival @ Lucasfilm Theater
Screenings of amazing dance films, including Queen + Bejart: Ballet for Life, a concert documentary of the ballet company's works set to the rock band's hits; $21-$75. 6pm. Festival thru Nov. 10. 1 Letterman Drive. www.sfdancefilmfest.org

The San Quentin Project @ BAM/PFA
Nigel Poor and the Men of San Quentin State Prison follows the evolution of artist Nigel Poor's (b. 1963) social art practice and her collaboration with the men incarcerated at San Quentin State Prison in Marin County; thru Nov. 17. Also, Strange, a Surrealist-inspired group exhibit of works by Goya, Magritte, Cidny Sherman, Jack Smith, and many others, thru Jan 5, 2020. 2155Center St. Berkeley. www.bampfa.org

SF Open Studios @ Multiple Galleries
ArtSpan's annual citywide showcase of 100s of artists, in their studios, at galleries and special venues. 11am-6pm; free. Weekend showings thru Nov. 3. www.artspan.org/visit-sf-open-studios

Skate Night @ Church on 8 Wheels
Wheeled fun at the former Sacred Heart Church-turned disco roller skate party space, hosted by John D. Miles, the "Godfather of Skate," including Saturday's Black Rock night (Burning Man garb encouraged). 7pm-10pm. Sat afternoon sessions 1pm-2pm and 3pm-5pm. $10. Kids 12 and under $5. Skate rentals $5. 554 Fillmore St at Fell. www.churchof8wheels.com

Testmatch @ Strand Theater
American Conservatory Theater's production of Kate Attwell's dual-story about women's cricket and British colonialism and power. $15-$110. Tue-Sat 7:30pm. Wed & Sat 2pm. Thru Dec. 8. 1127 Market St. www.act-sf.org

Unhinged @ Winchester Mystery House, San Jose
Spooky fun exhibits and interactive shows at the mysterious mansion, with up-close amazing special effects, Halloween parties, gourmet dinners, and daytime kid-friendly outdoor fun. $20-54. Various times thru Nov. 2. 525 S Winchester Blvd., San Jose. www.winchestermysteryhouse.com

Wild SF Walking Tours @ Citywide
Enjoy weekly informed tours of various parts of San Francisco, from Chinatown to the Haight, and a 'radical' and political-themed LGBT-inclusive tour. Various dates and times. $15-$25. www.wildsftours.com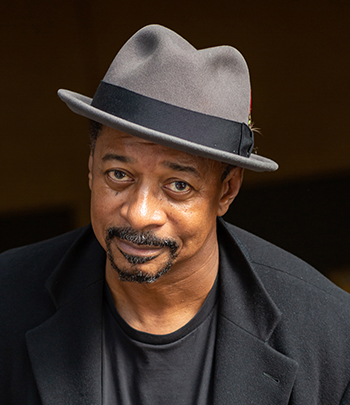 SUNDAY 3
Cirque du Soleil @ Oracle Park
The amazing circus company brings Amalúna to the big tent. Pre-show festivities 6:30pm. Show 8pm. $54-$300. Wed-Mon most 8pm, +matinees. Thru Jan. 12. 24 Willie Mays Plaza (cross bridge to parking lot). www.cirquedusoleil.com

Ecstatic Dance @ Sacred Heart Church
Weekly group freeform dance with a spiritual flavor at the former church-turned event space. $15. 9am-12pm. Also Wed. and Fridays in Oakland and Fairfax. 554 Fillmore St. www.ecstaticdance.org

Expedition Reef
@ California Academy of Sciences
Exhibits and planetarium shows with various live, interactive and installed exhibits about animals, plants and the earth; Skin, a multi-species hands-on exhibit; Deep Reefs, Giants of Land and Sea, Gems and Minerals, and more. $20-$35. Mon-Sat 9:30am-5pm. Sun 11am-5pm. 55 Music Concourse Drive, Golden Gate Park. 379-8000. www.calacademy.org

Living the Shuffle @ The Marsh Berkeley
Film director and actor Robert Townsend (Hollywood Shuffle) performs his solo show about the ups and down of the movie business. $25-$100. Fri 8pm, Sat 8:30pm, Sun 5:30pm; thru Nov 8. 2120 Allston Way, Berkeley. www.themarsh.org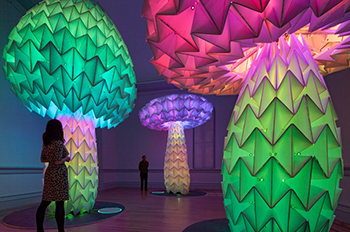 No Spectators:
The Art of Burning Man
@ Oakland Museum
No Spectators: The Art of Burning Man, thru Feb 16. Free/$15. 1000 Oak St. http://museumca.org/

Plant Exhibits @ Conservatory of Flowers
Artfully arranged plant and floral exhibits; special evening events and parties, including Night Bloom evening events. 100 John F. Kennedy Drive, Golden Gate Park. https://conservatoryofflowers.org

Queer Tango @ Finnish Hall, Berkeley
Same-sex partner tango dancing, including lessons for newbies, food and drinks. $5-$10. 3:30pm-6:30pm. 1970 Chestnut St, Berkeley. www.finnishhall.org

Smack Dab @ Manny's
The band Polythene Pam is featured at the queer open mic and talent night, hosted by Larry-bob Roberts. 5pm. 3092 16th St. www.welcometomannys.com
Sprightly @ SF Public Library
Weekly hangout for LGBTQ youth, with crafts, snacks and activities. 12:30pm-2:30pm. James C. Hormel Center, 3rd floor, 100 Larkin St. www.sfpl.org

Top Shelf Classics
@ Feinstein's at the Nikko
R&B vocalists perform classic hits by Marvin gaye and Aretha Franklin. $55-$65. ($20 food/drink min.). 5pm. Hotel Nikko, 222 Mason St. www.feinsteinssf.com

Utsav Lal @ Old First Church
The acclaimed young Raga pianist performs; part of the SF World Music festival. $5-$25. 4pm. 1751 Sacramento St. www.oldfirstconcerts.org

Various Exhibits @ de Young Museum
Specters of Disruption (thru Nov 10) and exhibits of Modern and historic art, including embroidery, Maori portraits and installations. Free/$28. 50 Hagiwara Tea Garden Drive, Golden Gate Park. www.famsf.org

Various Exhibits @ Treasure Island Museum
Collections of historic Golden Gate Exposition photos and memorabilia, military ephemera and more. Building One, Treasure Island, One Avenue of the Palms. www.treasureislandmuseum.org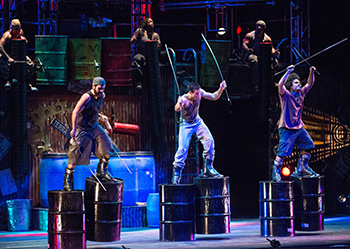 MONDAY 4
Keith Secola @ Café Valor
Wounds Many, an exhibit of works focusing on the artist's Northern Ute heritage. Thru Dec. 13. 401 Van Ness Ave., lobby. www.sfartscommission.org

Various Exhibits
@ NIAD Art Center, Richmond
Exhibits of art by visiting professionals, and art made by developmentally disabled people. Mon-Fri 10am-4pm. 551 23rd St., Richmond. (510) 620-0290. www.niadart.org

William Blake in Color @ William Blake Gallery
Exhibit of classic plates in the new gallery of historic art by the 18th- and 19th-century poet and illustrator. Mon-Fri 10am-5pm. Sat 11am-5pm. 49 Geary St. #205. www.williamblakegallery.com


TUESDAY 5
Branford Marsalis @ Yoshi's Oakland
The acclaimed saxophonist performs with his band. $39-$84. 8pm & 10pm. Also Nov 6 & 7. $ 510 Embarcadero West, Oakland. www.yoshis.com

Floral Exhibits @ SF Botanical Garden
Visit the lush gardens with displays of trees, flowers and shrubs from around the world, including the annual Magnolia bloom. Monthly plant sales, plus art exhibits and gift shop; free entry with SF proof of residency. $5-$10 for others. 7:30am-closing. 9th Ave at Lincoln Way. https://sfbotanicalgarden.org/

Gallery of Illustrious Queers @ SF Main Library
Photographer Jordan Reznick's LGBT portrait photo exhibit. Hormel Center, 3rd floor, 100 Larkin St. www.sfpl.org

Stomp @ Geary Theater
The amazing percussive dance and drumming show, a world favorite for years, returns for a short SF run. $39-$125. Thru Nov. 10. 405 Geary St. www.act-sf.org

Various Exhibits @ The Beat Museum
Enjoy exhibits, a bookstore and gift shop that celebrates the era of 'Beatnik' literature (Jack Kerouac, Allen Ginsberg, William S. Burroughs, etc.), with frequent readings, walking tours and other events in North Beach. $5-$8. Daily 10am-7pm. 540 Broadway www.kerouac.com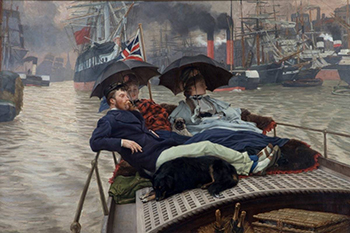 WEDNESDAY 6
Africa State of Mind @ MOAD
Traveling exhibit curated by Ekow Eshun includes 16 artists' works focusing on the idea of 'Africanness.' Also, The Sacred Star of Isis and Other Stories, photos by Adama Delphine Fawundo; also Rashaad Newsome's Stop Playing in My Face!, a Black queer multimedia installation. Free/$10. Both thru Nov. 15. 685 Mission St. www.moadsf.org



Changing and Unchanging Things @ Asian Art Museum
Changing and Unchanging Things: Noguchi and Hasegawa in Postwar Japan (thru Dec. 8). Contemporary works by Tanabe Chikuunsai IV, Kim Heecheon and Liu Jianhua; and exhibits of historic sculptures, prints and antiquities. Sunday café specialties from $7-$16. Free-$20. Tue-Sun 10am-5pm. 200 Larkin St. http://www.asianart.org/

Interior/Exterior @ Museum of Craft & Design
Group exhibit of works curated by Ariel Zaccheo; also, Dead Nuts: a search for the ultimate machined object, curated by David Cole; both thru Dec. 1. 2569 3rd St. https://sfmcd.org

James Tissot @ Legion of Honor
James Tissot: Fashion & Faith (thru Feb 9); Strange Days: Dada, Surrealism, and the Book (thru Nov 10), other beautiful exhibits of classical and modern art. Free/$30. Lincoln Park, 100 34th Ave. https://legionofhonor.famsf.org/

Naked Men's Sketch @ Eros
Get naked and take turns modeling at the sex club's popular weekly event. Donations/no entrance fee. 7pm-9pm. 2051 Market St. www.erossf.com

Richard Caldwell Brewer @ Lost Art Salon
Exhibit of works by the late gay artist (1923-2014). Mon-Sat 10am-5:30pm. 245 South Van Ness Ave., #303. https://lostartsalon.com/

Safeway Holiday Ice Rink @ Union Square
Opening Day of the annual ice rink in the middle of downtown SF, with Assembly member David Chiu, Donna Sachet, SF Giants mascot, and cast members from Harry Potter and the Cursed Child. 11am. Skate rentals $3-$18. 10am-11:30pm thru Jan. 20. Union Square, 333 Post St.
https://unionsquareicerink.com/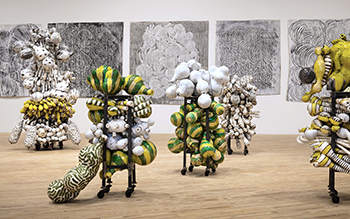 THURSDAY 7
Annabeth Rosen
@ Contemporary Jewish Museum
Annabeth Rosen: Fired, Broken, Gathered, Heaped, an exhibit of works by the Californian sculptor; thru Jan 19. Other exhibits, too. Free/$17. 736 Mission St. https://thecjm.org/

Exclusion @ Presidio Officers Club
Exhibit documenting the Presidio's Japanese-American incarceration during World War II; other exhibits show the history of the former military base and the SF peninsula. Free, Tue-Sun 10am-5pm; extended thru June 2020. 50 Maraga Ave. https://www.presidio.gov/officers-club/exhibitions/

Give Us the Word @ Alley Cat Books
Queer Rebels; People of Color reading and music night, with Mason J., Chibueze Crough, Blackberri, Dazié Rustin Grego-Sykes and Carolyn Wysinger. 7:30pm. 3036 24th St. www.alleycatbookshop.com

Gypsy @ Alcazar Theatre
The classic Styne, Sondheim, Laurents musical about the life of Gypsy Rose Lee and her vaudeville family gets a Bay Area Musicals local production. $30-$100. 8pm. Thru Dec. 8. 650 Geary St. www.bamsf.org

Reconsidering Randy Shilts @ GLBT History Museum
Panel discussion about the investigative journalism and books by the late writer, with The Journalist of Castro Street: The Life of Randy Shilts author Andrew E. Stoner. $5. 7pm-9pm. 4127 18th St. www.glbthistory.org

Secret Emchy Society, Shawna Virago, Amy Blue @ El Rio
Three folk, America alt/country bands. No cover. 8pm-11pm. 3158 Mission St. www.elriosf.com

Various Events @ Oakland LGBTQ Center
Social events and meetings at the new LGBTQ center include film screenings and workshops, including Bruthas Rising, trans men of color meetings, 4th Tuesdays, 6:30pm. Film screenings, 4th Saturdays, 7:30pm. Game nights, Fridays 7:30pm-11pm. Vogue sessions, first Saturdays. 3207 Lakeshore Ave. Oakland. https://www.oaklandlgbtqcenter.org/


To submit event listings, email events@ebar.com
Deadline is each Thursday, a week before publication.
Comments on Facebook