Arts Events Oct. 17-24, 2019
Wednesday Oct 16, 2019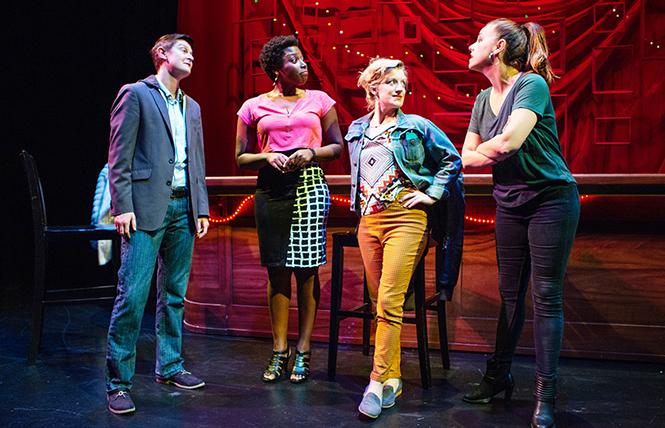 Autumn's brisk beauty is reflected in the bounty of arts events, including authors, artists and queer horror films.


THURSDAY 17
Aunt Charlie's @ Tenderloin Museum
Multimedia exhibit about the historic Tenderloin drag bar, including Beautiful by Night: Photographs from Aunt Charlie's Lounge by James Hosking, Hot Boxx Girls, photos by Darwin Bell, and There Will Always Be Roses in San Francisco, by Marissa Letiman. Exhibit thru Dec 1. 398 Eddy St. http://www.tenderloinmuseum.org/

Bloody Bloody Andrew Jackson @ Custom Made Theatre
Alex Timbers & Michael Friedman's rock muscial about the violent 7th president. $30-$55. Thru Oct. 27. 533 Sutter St. www.custommade.org

Buffy the Vampire Slayer Live @ Oasis
D'Arcy Drollinger presents Michael Phillis and a talented crew of drag queens/kings who perform a wacky version of a script from the hit TV vampire show. $27-$50. Thu-Sat 7pm. Thru Nov 9. 298 11th St. www.sfoasis.com

Cells to Self @ Exploratorium
New exhibit with amazing displays showing how single cells in the human body work, portraits engineered from DNA and more (talks, hands-on workshops and nightlife events). $20-$30. Pier 15 at Embarcadero. www.exploratorium.edu

The Chinese Lady @ Magic Theatre
Bay Area premiere of Lloyd Suh's play inspired by the true story of the first Chinese woman to arrive on American soil. $15-$75. Tue 7pm, Thu-Sat 8pm, Sun 2:30pm thru Nov. 3. Fort Mason, 2 Marina Blvd. www.MagicTheatre.org

Choir! Choir! Choir! @ Freight & Salvage, Berkeley
The Canadian duo performs & conducts with you, the audience singing along. $20-$24. 7pm. 2020 Addison St., Berkeley. www.thefreight.org

Classic and New Films @ Castro Theatre
Oct 15-17: Once Upon a Time...in Hollywood (5pm, 8pm). Oct 18: Halloween (7:30) and Rock n Roll High School (9:15). Oct 19: Rick Wakeman live concert. $40-$95. 8pm. Oct 20: SF Greek Film Festival opening night, screening of Olympia, a documentary about Olympia Dukakis; actress in-person. (5:30pm). Oct 21: Night Tide (7pm) and Carnival of Souls (8:35). Oct 22: Moth SF Grand Slam, 8pm. Oct 23: North by Northwest (7pm) and Torn Curtain (4:30, 9:25). Oct 24 & 25: Reel Rock (7pm). $8-$16. 429 Castro St. http://www.castrotheatre.com/

Dance Nation @ SF Playhouse
Clare Barron's dark comedy about competitive dancers in Florida, with teenagers played by adults. $35-$125. Thru Nov 9. 450 Post St. www.sfplayhouse.org

Deniece Williams @ Yoshi's Oakland
R&B-pop singer ("Let's Hear It for the Boy") performs with her band at the stylish restaurant-nightclub. $44-$80. 8pm & 10pm. 510 Embarcadero West, Oakland. www.yoshis.com

Events @ Manny's
Oct 17, 6:30pm: author Andrew Marantz. 18, 6pm: Civic Trivia Night. 19, 5pm: Lit Crawl reading, 7:30pm, Funny Immigrants Comedy. Political events thru Oct. 24. Free/$10 and up (donations). 3092 16th St. http://welcometomannys.com/

Fragments + Resistance @ Creativity Explored
Dual exhibition of works by Joseph "JD" Green and John Iwaszewicz. Exhibit thru Nov. 7. 3245 16th St. www.creativityexplored.org

The Great Wave @ Berkeley Repertory
U.S. premiere of Francis Turnly's drama about Asian family members separated by an ocean. $30-$81. Thru Oct 27. 2015 Addison St., Berkeley. www.berkeleyrep.org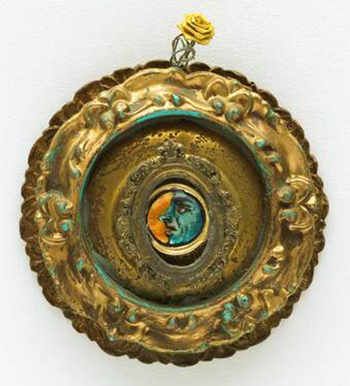 Jerome Caja Celebration @ SF MOMA
Justin Vivian Bond, Cligg Hengst, Anthony Cianciolo, Esther McGowan and Kyle Croft discuss the unique art of the late SF artist, with a presentation of Jerome video clips and ephemera; also west Coast launch of the Visual AIDS book Duets: Nayland Blake and Justin Vivian Bond on Jerome Caja (available for purchase). Free 7pm. 151 3rd St. http://www.thejeromeproject.com

Litquake @ Multiple Venues
The 21st annual literary festival of readings, panel talks and workshops takes place at libraries, bookstores, lecture halls and even laundromats. Thru Oct 19, with Lit Crawl, Book Fair and the closing party. www.litquake.org

Michelle Meow Show
@ Commonwealth Club
Meow and cohost John Zipperer discuss LGBT issues with different prominent guests. Weekly, 12pm. 110 Embarcadero. www.commonwealthclub.org

No Regrets: A Celebration of Marlon Riggs @ BAM/PFA
Screenings of films by the late African American gay artist and UC Berkeley professor, including Tongues Untied and Black Is...Black Ain't. Thru Nov 25. Berkeley Art Museum & Pacific Film Archive, 2155 Center St., Berkeley. https://bampfa.org

Puppets & Poe @ Theatre of Yugen
Devised Defiance, a macabre theatre work inspired by the writings of Edgar Allan Poe. $20. Thu-Sat 8pm. Thru Nov 3. 2840 Mariposa St. www.theatreofyugen.org

Show Us Your Spines @ Strut
Litquake, Radar Productions and SF Public Library reading events with Danny Thanh Nguyen, Roberto F. Santiago and Jon Jon Moore. 7pm. 470 Castro St. www.strutsf.org

Stereolab @ The Fillmore
The English-French avante-pop band performs three night with different opening bands: Oct 17: Wand. 18, Bronze and 19 with Mia Doi Todd. $37.50. 9pm. 1805 Geary St. https://stereolab.co.uk/ www.thefillmore.com

Terror Vault @ SF Mint
Peaches Christ's annual horror-fun invasion of the historic building includes a full-scale spooky interactive tour. $62, various tour times. Thru Nov. 10. 88 5th St. www.intothedarksf.com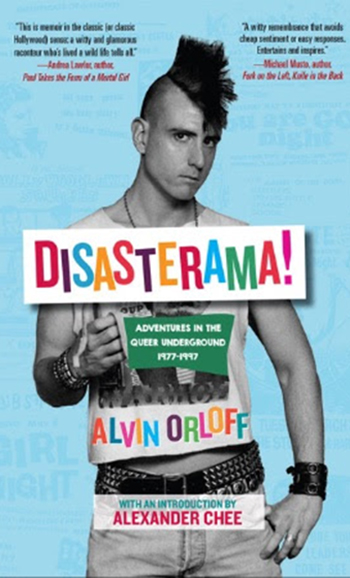 FRIDAY 18
Alvin Orloff @ Dog Eared Books
The local author reads from and discusses Disasterama!, his new memoir about '80s & '90s gay San Francisco nightlife. 7pm. 489 Castro st. www.dogearedbooks.com

Career Fair @ LGBT Center
Recruiters from dozens of SF businesses accept resumes and conduct short interviews. Dress business attire and RSVP in advance: 11am-5pm. 1800 Market St. www.sfcenter.org

Comedy Returns @ El Rio
Bob McIntyre, Emily van Dyke, Alexandria Love, host Lisa Geduldig and others bring on the giggles. $10-$20. 7pm. 3158 Mission St. www.brownpapertickets.com

The Continuous Thread
@ SFAC Main Gallery
Celebrating Our Interwoven Histories, Identities and Contributions, an exhibit of photos of indigenous Americans, coordinated with projections on the former Pioneer Monument statue in Civic Center. Thru Dec 14. 401 Van Ness Ave. www.sfartscommission.org

The Daughters @ Creativity Theater
World premiere of Patricia Cotter's drama about the origins of the lesbian group The Daughters of Bilitis. $30-$40. Wed-Sat thru Nov 2. 221 4th St. www.sfplayhouse.org

Death and the Artist @ Mission Cultural Center for Latino Arts
Mercedes Rein & Jorge Curi's musical folktale farce about life, death, and art. $25-$40. Thru Nov. 3. 2686 Mission St. www.sfbatco.org

Dionysus Was Such a Nice Man @ Joe Goode Annex
Fools Fury production of Kate Tarker's modern take on the story of Oedipus from the perspective of the family of shepherds who raised him. $24-$50. Thru Oct. 20. 401 Alabama St. www.foolsfury.org

Events @ Alley Cat Books
Oct 18, 7pm: poet Sammy Mirandes. Oct 19, 6:30 & 8pm: Lit Crawl group readings. Oct 20, 6pm: Self-Ish; women, trans, non-binary readings. Oct 23, 7pm: Rusty Regan and friends' performance and poetry. Oct 24: The Racket group reading with David H. Sanders. 3036 24th St. 3036 24th St. www.alleycatbookshop.com

GLBT Historical Society Gala @ Salesforce Tower
Annual gala fundraiser for the queer history museum and archives takes place at the top of the city with a breathtaking view; with Juanita MORE, food, drinks, auctions. $100 and up. 6pm-9pm. 415 Mission St. www.glbthistory.org

Mike Henderson @ SFAI
Honest to Goodness, an exhibit of vibrant colorful paintings by the local artist and musician. Thru Nov. 800 Chestnut St. https://sfai.edu/exhibitions-public-events/detail/mike-henderson-honest-to-goodness

Nina Varela @ Books Inc Opera Plaza
Author of the new adult queer fantasy novel Crier's War, reads from and discusses her book. 7pm. 601 Van Ness Ave. www.ninavarela.com www.booksinc.net

Ofrenda @ Mission Cultural Center for Latino Arts
Opening reception and fundraiser for the annual Day of the Dead exhibit of reverential artworks; with live music, silent auctions, drinks and food. $30-2 for $50. 6pm-9:30pm. Day of the dead celebration Nov. 2, 6pm11pm. Exhibit thru Nov 16, closing Mole Contest 6pm-9pm. 2868 Mission St. www.missionculturalcenter.org

Older and Out @ North Berkeley Senior Center
Weekly group discussion about problems for elders in the LGBT community. 3:15pm. 1901 Hearst Ave., Berkeley. www.pacificcenter.org

Queer Yoga @ Love Story Yoga
All-level weekly classes in an LGBT space. $11. 6:30pm-7:30pm. 473 Valencia St. at 16th. http://www.lovestoryyoga.com/

Rachel Bay Jones @ Feinstein's at the Nikko
The Tony, Grammy, and Emmy Award-winner performs Have You Met, American songbook hits, with Randy Redd. $55-$85. 8pm. ($20 food/drink min.). Hotel Nikko, 222 Mason St. www.feinsteinssf.com

The Rocky Horror Show @ San Jose Stage Company
Richard O'Brien's cult classic musical gets a South Bay production, with Keith Pinto as Frank N. Furter. $32-$60. Thru Nov 3. 490 South First St., San Jose. www.thestage.org

Scary Movies @ New Parkway Theatre, Oakland
The indy theatre programs a month of scary horror scifi movies for the season (Carrie, The Exorcist, Beetlejuice, The Thing, Nosferatu with live music, and many more), thru Oct. 31. 474 24th St. www.thenewparkway.com

Serge Gay Jr. @ Voss Gallery
P.S., I Love You, the artist's colorful pop exhibit of Palm Springs-set paintings. Thru Nov 2. 3344 24th St. https://vossgallery.art/

Solidarity Struggle Victory @ Southern Exposure
Group exhibit of works, by Sadie Barnette, Demian DinéYazhi´, Patrick Martinez, Dylan Miner, Kameelah Janan Rasheed, Dignidad Rebelde and Jerome Reyes, that commemorate the 50th Anniversary of the country's first ever College of Ethnic Studies, established at San Francisco State College in 1969, ushering in a national movement for the transformation of higher education. Thru Nov 9. 3030 20th St. www.soex.org

This Side of Crazy @ New Conservatory Theatre Center
Previews for Del Shore's new Southern comedy about four very unusual women brought together for a family reunion. $22-$44. Wed-Sat 8pm. Sun 2pm. Thursday night preshow music and drag cabaret concerts. Thru Oct. 20. 25 Van Ness Ave., lower level. www.nctcsf.org

You Betta Work Comedy Fiesta @ San Mateo County Pride Center
Jesus U. BettaWork hosts the monthly gigglefest (celebrating one year!), with comics Sampson McCormick, Bernadette Luckett, Tut, Nicole Tran. $5. 7pm. 1021 S. El Camino Real, San Mateo. www.jesusubettawork.com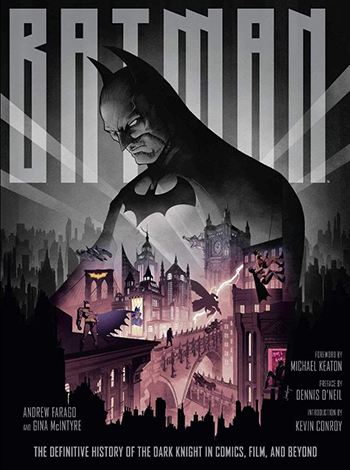 SATURDAY 19
Animation Exhibits @ Walt Disney Museum
Mickey Mouse: From Walt to the World (thru Jan 6), and other exhibits of animation art by the prolific studio's artists. 104 Montgomery St, The Presidio. $5-$25. 10am-6pm. Closed Tue. http://wdfmuseum.org/

Art & Pumpkin Festival @ Half Moon Bay
Celebrate the great gourd at the festive annual celebrations, with 1000s of pumpkins, food and beer with a pumpkin flair, kids games, arts & crafts sales, live music, contests, giant pumpkin photos ops and more. 9am-5pm. Also Oct. 20. Main Street between Miramontes and Spruce Streets, Half Moon Bay. www.pumpkinfest.miramarevents.com

Batman: The Definitive History
@ Cartoon Art Museum
Launch party for Batman: The Definitive History of The Dark Knight in Comics, Film, and Beyond, with Batman comic book writer Devin K. Grayson, DC Comics artists Brent Anderson, Al Gordon, Mick Gray, and Steve Leialoha, Sam Hamm, screenwriter of the 1989 Batman motion picture; Batman props and costumes on display. $10. 6pm. 781 Beach St. www.cartoonart.org

Beach Blanket Babylon @ Club Fugazi
The musical comedy revue celebrates its final year with fun lineup of political and pop culture icons, all in gigantic wigs. Online lottery announced for tix to New Year's Eve closing shows! $25-$160. Beer/wine served; cash only; 21+, except where noted. Wed-Fri 8pm. Sat 6pm & 9pm. Sun 2pm & 5pm. 678 Beach Blanket Babylon Blvd. (Green St.). 421-4222. www.beachblanketbabylon.com

Events @ GLBT History Museum
Exhibits Queering Familias: Building Latinx Resilience & Hope and The Mayor of Folsom Street: Alan Selby's Legacy, an exhibit of the leather culture pioneer (both thru Oct 20). 4127 18th St. www.glbthistory.org

Exhibits @ Chabot Space & Science Museum, Oakland
Space, science and planetary exhibits, including planetarium shows and the Observatory; special nighttime events like meteor shower shows. Free-$18. 10000 Skyline Blvd., Oakland. www.chabotspace.org

Jose Villalobos @ Strut
Exhibit of the artist's work, Entre Las Fibras Culturales (Between Cultural Fibres). Thru Oct. 470 Castro st. www.strutsf.org

LGBTQ Histories from the WWII Home Front
@ Rosie the Riveter Visitor Education Center, Richmond
Park indoor exhibit that showcases the lives of historic LGBT people. Open daily 10am-5pm. 1414 Harbour Way South, Suite 3000, Richmond. www.nps.gov/rori/index.htm

Modern art Exhibits @ SF MOMA
The Chronicles of San Francisco, photo-muralist JR's interactive community giant group portrait; also, Don't! Photography and the Art of Mistakes; Far Out: Suits, Habs, and Labs for Outer Space; other exhibits of Modern art. Free/$25. Fri-Tue 10am-5pm; Thu 10am-9pm. 151 3rd St. www.sfmoma.org

N? Lei Hulu I Ka W?kiu @ Palace of Fine Arts Theatre
The award-winning Bay Area hula company performs with Keauhou, new dances and music with a Swing-influenced style. $35-$90. 7:30pm. Oct 20, 2pm; 26, 7:30pm. 27, 1pm & 5pm. http://naleihulu.org/

Other Cinema @ ATA Gallery
Weekly screenings of wacky, unusual, short, documentary and animated films; free books, vinyl, VHS and wine. $7. 8:30pm. 992 Valencia St. www.othercinema.com
OurTownSF Nonprofit Expo
@ Eureka Valley Rec. Center
4th annual resource fair with 150 Bay area nonprofits sharing their information, including health, legal, arts, political and recovery groups, plus authors Cleve Jones, Toni Newman, Jim Provenzano and Anand Vedawala, door prizes, entertainment and a new gaming room. 12:30pm-4:30pm. 100 Collingwood St. www.ourtownsf.org

Pumpkin Carving @ Noe Valley Courts
Sen. Scott Weiner hosts a kid-friendly pumpkin-carving contest judged by local drag queens, with legislative agenda talk, food, drinks. Free. 1pm-4pm. 4320 24th St. bit.ly/wienerpumpkins

Queer Words @ Green Arcade
Podcast interviews and readings at the bookstore, with Richard May, Nona Caspers and Avery Garland Cassell; part of Liquake events. 6:30pm. 1680 Market St. www.thegreenarcade.com

The San Quentin Project @ BAM/PFA
Nigel Poor and the Men of San Quentin State Prison follows the evolution of artist Nigel Poor's (b. 1963) social art practice and her collaboration with the men incarcerated at San Quentin State Prison in Marin County; thru Nov. 17. Also, Strange, a Surrealist-inspired group exhibit of works by Goya, Magritte, Cidny Sherman, Jack Smith, and many others, thru Jan 5, 2020. 2155Center St. Berkeley. www.bampfa.org

SF Hiking Club @ Sunol Regional Park
Join GLBT hikers of the SF Hiking Club for a nine-mile hike in Sunol Regional Park near Pleasanton. See hawks soaring above craggy cliffs in this sunny park. Enjoy the great views along Cave Rocks Road trail. Lunch at the outlaw's hideout. Then a stroll along Alameda Creek where we'll see 'Little Yosemite' with waterfalls & rocky pools of water. Bring water, lunch, hat, sunscreen, layers, hiking boots. Carpool meets at Rockridge BART station at 8:30am. (510) 599-4056. www.sfhiking.com

SF Open Studios @ Multiple Galleries
ArtSpan's annual citywide showcase of 100s of artists, in their studios, at galleries and special venues. 11am-6pm; free. Weekend showings thru Nov. 3. www.artspan.org/visit-sf-open-studios

Skate Night @ Church on 8 Wheels
Wheeled fun at the former Sacred Heart Church-turned disco roller skate party space, hosted by John D. Miles, the "Godfather of Skate," including Saturday's Black Rock night (Burning Man garb encouraged). 7pm-10pm. Sat afternoon sessions 1pm-2pm and 3pm-5pm. $10. Kids 12 and under $5. Skate rentals $5. 554 Fillmore St at Fell. www.churchof8wheels.com

That Don Reed Show @ The Marsh Berkeley
The acclaimed solo performer's show about dealing with racism in show business returns for an extended run. $20-$100. Sat 8:30pm, Sun 5:30pm. Thru Oct 13. 2120 Allston Way, Berkeley. www.themarsh.org

Unhinged @ Winchester Mystery House, San Jose
Spooky fun exhibits and interactive shows at the mysterious mansion, with up-close amazing special effects, Halloween parties, gourmet dinners, and daytime kid-friendly outdoor fun. $20-54. Various times thru Nov. 2. 525 S Winchester Blvd., San Jose. www.winchestermysteryhouse.com

Wild SF Walking Tours @ Citywide
Enjoy weekly informed tours of various parts of San Francisco, from Chinatown to the Haight, and a 'radical' and political-themed LGBT-inclusive tour. Various dates and times. $15-$25. www.wildsftours.com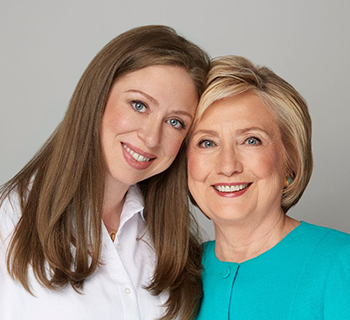 SUNDAY 20
Changing and Unchanging Things @ Asian Art Museum
Changing and Unchanging Things: Noguchi and Hasegawa in Postwar Japan (thru Dec. 8). Contemporary works by Tanabe Chikuunsai IV, Kim Heecheon and Liu Jianhua; and exhibits of historic sculptures, prints and antiquities. Sunday café specialties from $7-$16. Free-$20. Tue-Sun 10am-5pm. 200 Larkin St. http://www.asianart.org/

Ecstatic Dance @ Sacred Heart Church
Weekly group freeform dance with a spiritual flavor at the former church-turned event space. $15. 9am-12pm. Also Wed. and Fridays in Oakland and Fairfax. 554 Fillmore St. www.ecstaticdance.org

Expedition Reef @ California Academy of Sciences
Exhibits and planetarium shows with various live, interactive and installed exhibits about animals, plants and the earth; Skin, a multi-species hands-on exhibit; Deep Reefs, Giants of Land and Sea, Gems and Minerals, and more. $20-$35. Mon-Sat 9:30am-5pm. Sun 11am-5pm. 55 Music Concourse Drive, Golden Gate Park. 379-8000. www.calacademy.org

Hillary Rodham Clinton & Chelsea Clinton @ Temple Emanuel
The former First Lady and Secretary of State and her daughter discuss their collaboration, The Book of Gutsy Women: Favorite Stories of Courage and Resilience. $45 includes a book. 1:30pm. 2 Lake St. www.sfcurran.com

Nicolas King @ Orinda Theatre
The award-winning jazz crooner performs classic songs with jazz legend Mike Renzi. $40-$65. 5pm. 2 Orinda Theater Square, Orinda. www.OrindaMovies.com

No Spectators: The Art of Burning Man @ Oakland Museum
No Spectators: The Art of Burning Man, thru Feb 16. Free/$15. 1000 Oak St. http://museumca.org/

Plant Exhibits @ Conservatory of Flowers
Artfully arranged plant and floral exhibits; special evening events and parties, including Night Bloom evening events. 100 John F. Kennedy Drive, Golden Gate Park. https://conservatoryofflowers.org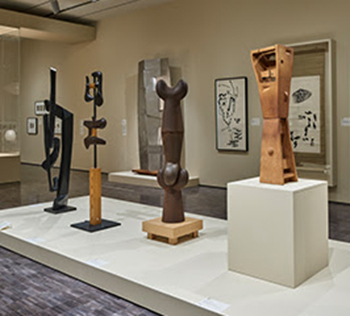 Queer Tango @ Finnish Hall, Berkeley
Same-sex partner tango dancing, including lessons for newbies, food and drinks. $5-$10. 3:30pm-6:30pm. 1970 Chestnut St, Berkeley. www.finnishhall.org

SF Bach Choir
@ Calvary Presbyterian Church
Guest vocalists Rita Lilly, Justin Montigne, Daniel Hutchings and Nikolas Nackley join the chorus and Jubilate Orchestra in performing works by Bach, Purcell, Rossi and others. $10-$30. 4pm. 2515 Fillmore St. www.sfbach.org

Sprightly @ SF Public Library
Weekly hangout for LGBTQ youth, with crafts, snacks and activities. 12:30pm-2:30pm. James C. Hormel Center, 3rd floor, 100 Larkin St. www.sfpl.org

Strange Days @ Legion of Honor
Strange Days: Dada, Surrealism, and the Book (thru Nov 10), James Tissot: Fashion & Faith (Oct. 12-Feb 9); other beautiful exhibits of classical and modern art. Free/$30. Lincoln Park, 100 34th Ave. https://legionofhonor.famsf.org/

The Teen Age @ Cartoon Museum
Summer exhibition, The Teen Age: Youth Culture in Comics. Also, Surfside Girls, original work from book illustrator Kim Dwinell; other ongoing exhibits. Free-$10. 11am-5pm, except Wed. 781 Beach St. www.cartoonart.org

Various Exhibits @ de Young Museum
Specters of Disruption (thru Nov 10) and exhibits of Modern and historic art, including embroidery, Maori portraits and installations. Free/$28. 50 Hagiwara Tea Garden Drive, Golden Gate Park. www.famsf.org

Various Exhibits @ Treasure Island Museum
Collections of historic Golden Gate Exposition photos and memorabilia, military ephemera and more. Building One, Treasure Island, One Avenue of the Palms. www.treasureislandmuseum.org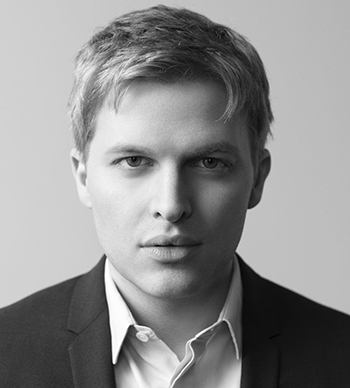 MONDAY 21
Calidore String Quartet @ Herbst Theatre
The acclaimed ensemble performs works by Haydn, Shaw and Beethoven. $45-$70. 7:30pm. 401 Van Ness Ave. www.sfperformances.org

Keith Secola @ Café Valor
Wounds Many, an exhibit of works focusing on the artist's Northern Ute heritage. Thru Dec. 13. 401 Van Ness Ave., lobby. www.sfartscommission.org

Ronan Farrow
@ Calvary Presbyterian Church
The Pulitzer Prize-winning investigative reporter discusses his daring work exposing Hollywood sexual abuse and more. $40 includes a copy of his book Catch and Kill. 7pm. 2515 Fillmore St. www.sfcurran.com

Various Exhibits @ NIAD Art Center, Richmond
Exhibits of art by visiting professionals, and art made by developmentally disabled people. Mon-Fri 10am-4pm. 551 23rd St., Richmond. (510) 620-0290. www.niadart.org

William Blake in Color @ William Blake Gallery
Exhibit of classic plates in the new gallery of historic art by the 18th- and 19th-century poet and illustrator. Mon-Fri 10am-5pm. Sat 11am-5pm. 49 Geary St. #205. www.williamblakegallery.com
TUESDAY 22
Andrew Bird @ Fox Theater, Oakland
The folk-pop singer performs; Meshell Ndegeocello opens. $48-$70. 8pm. 1807 Telegraph Ave., Oakland. www.apeconcerts.com

Floral Exhibits @ SF Botanical Garden
Visit the lush gardens with displays of trees, flowers and shrubs from around the world, including the annual Magnolia bloom. Monthly plant sales, plus art exhibits and gift shop; free entry with SF proof of residency. $5-$10 for others. 7:30am-closing. 9th Ave at Lincoln Way. https://sfbotanicalgarden.org/

Gallery of Illustrious Queers @ SF Main Library
Photographer Jordan Reznick discusses his photo exhibit, with Curator Margaret Tedesco, and a reading by Max Crandall. 6pm. Hormel Center, 3rd floor, 100 Larkin St. www.sfpl.org

Hozier @ Greek Theatre, Berkeley
The folk-pop star performs; Freya Ridings opens. $50. 7pm. 2001 Gayley Drive, UC Berkeley campus. www.thegreekberkeley.com

Jesus Christ Superstar @ San Jose Center for the Performing Arts
Andrew Lloyd Webber & Tim Rice's classic rock musical about the last days of Jesus is performed by the 50th Anniversary touring company, with Aaron LaVigne and James Delisco Beeks. $43-$153. Thru Oct. 27. 255 S. Almaden Blvd., San Jose. www.broadwaysanjose.com

The Kinsey Sicks @ Oasis
The long-running dragapella quartet performs their new show, Naked Drag Queens Singing. $30-$50. 7pm. Also Oct 23. 298 11th St. www.sfoasis.com

Knife + Heart @ Roxie
Frameline presents a screening of the new gay thriller. $9-$13. 6:30pm. 3117 16th St. www.roxie.com

Various Exhibits @ The Beat Museum
Enjoy exhibits, a bookstore and gift shop that celebrates the era of 'Beatnik' literature (Jack Kerouac, Allen Ginsberg, William S. Burroughs, etc.), with frequent readings, walking tours and other events in North Beach. $5-$8. Daily 10am-7pm. 540 Broadway www.kerouac.com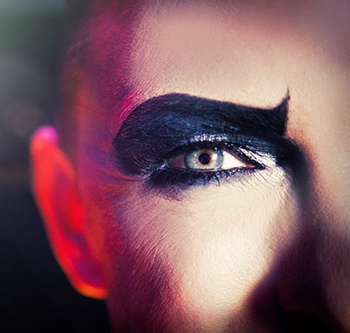 WEDNESDAY 23
Africa State of Mind @ MOAD
Traveling exhibit curated by Ekow Eshun includes 16 artists' works focusing on the idea of 'Africanness.' Also, The Sacred Star of Isis and Other Stories, photos by Adama Delphine Fawundo; also Rashaad Newsome's Stop Playing in My Face!, a Black queer multimedia installation. Free/$10. Both thru Nov. 15. 685 Mission St. www.moadsf.org

Harry Potter and the Cursed Child @ Curran Theater
The acclaimed two-part musical based on the J.K. Rowling bestseller begins previews. $59-$300. Open-ended run. 445 Geary St. www.harrypottertheplay.com https://sfcurran.com/

Interior/Exterior @ Museum of Craft & Design
Group exhibit of works curated by Ariel Zaccheo; also, Dead Nuts: a search for the ultimate machined object, curated by David Cole; both thru Dec. 1. 2569 3rd St. https://sfmcd.org

Michael Longoria @ Feinstein's at the Nikko
The Broadway singer-actor (Jersey Boys, Hairspray) performs his new cabaret concert, 'Kile They Do in the Movies.' $25-$45. 7pm. Hotel Nikko, 222 Mason St. www.feinsteinssf.com

Naked Men's Sketch @ Eros
Get naked and take turns modeling at the sex club's popular weekly event. Donations/no entrance fee. 7pm-9pm. 2051 Market St. www.erossf.com

Reverend Peyton's Big Damn Band @ Bottom of the Hill
Enjoy country-blues at the cool Potrero Hill club; Sweetwater Black and Tyler Jakes open. $17-$20. 9pm. 1233 17th St. www.bigdamnband.com www.bottomofthehill.com

Richard Caldwell Brewer @ Lost Art Salon
Exhibit of works by the late gay artist (1923-2014). Mon-Sat 10am-5:30pm. 245 South Van Ness Ave., #303. https://lostartsalon.com/

The Rocky Horror Show @ Victoria Theatre
Ray of Light Theatre's final production of Richard O'Brien's cult classic rock-horror-transvestite aliens musical stars D'Arcy Drollinger as Frank N. Furter. $30-$40. Thru Nov. 2. 2961 16th St. https://rayoflighttheatre.com/

Todrick Hall @ UC Theatre, Berkeley
The super-fab gay singer, choreographer & composer performs his Haus Party Tour part one, with a full ensemble. $30-$123. 8pm. 2036 University Ave., Berkeley. www.theuctheatre.org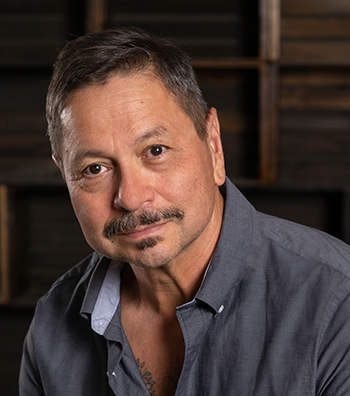 THURSDAY 24
Adam Rippon @ Booksmith
The gay former Olympic figure skater reads from and discusses his witty memoir, Pretty on the Outside. $28 includes a book. 7pm. 1644 Haight St. www.booksmith.com

Agnostic Front @ Rickshaw Stop
The godfathers of hardcore punk perform. Pring and Urban Sprawl open. $20. 8pm. 155 Fell St. www.rickshawstop.com

Annabeth Rosen
@ Contemporary Jewish Museum
Annabeth Rosen: Fired, Broken, Gathered, Heaped, an exhibit of works by the Californian sculptor; thru Jan 19. Other exhibits, too. Free/$17. 736 Mission St. https://thecjm.org/

Cabargay
@ National LGBTQ Center for the Arts
The SF Gay Men's Chorus performs and new cabaret show with classic broadway, pop and American songbook hits; comp. beer, wine and soft drinks. $40-$50. 7:30pm. 21+. 170 Valencia St. www.sfgmc.org

Exclusion @ Presidio Officers Club
Exhibit documenting the Presidio's Japanese-American incarceration during World War II; other exhibits show the history of the former military base and the SF peninsula. Free, Tue-Sun 10am-5pm; extended thru June 2020. 50 Maraga Ave. https://www.presidio.gov/officers-club/exhibitions/

Michael Nava @ SF Main Library
The award-winning prolific author (Henry Rios mystery series) reads from and discusses his new book, Carved in Bone. 6pm. Hormel Center, 3rd floor, 100 Larkin St. www.sfpl.org

Peter Combe @ K. Imperial Fine Art
Flawless, a solo exhibition of the Bay Area artist's fascinatingly detailed art that uses paint swatch collages. Thru Oct. 31. 49 Geary St., #440. http://kimperialfineart.com

Various Events @ Oakland LGBTQ Center
Social events and meetings at the new LGBTQ center include film screenings and workshops, including Bruthas Rising, trans men of color meetings, 4th Tuesdays, 6:30pm. Film screenings, 4th Saturdays, 7:30pm. Game nights, Fridays 7:30pm-11pm. Vogue sessions, first Saturdays. 3207 Lakeshore Ave. Oakland. https://www.oaklandlgbtqcenter.org/



To submit event listings, email events@ebar.com
Deadline is each Thursday, a week before publication.
Comments on Facebook