Arts Events Sept. 12-19, 2019
Wednesday Sep 11, 2019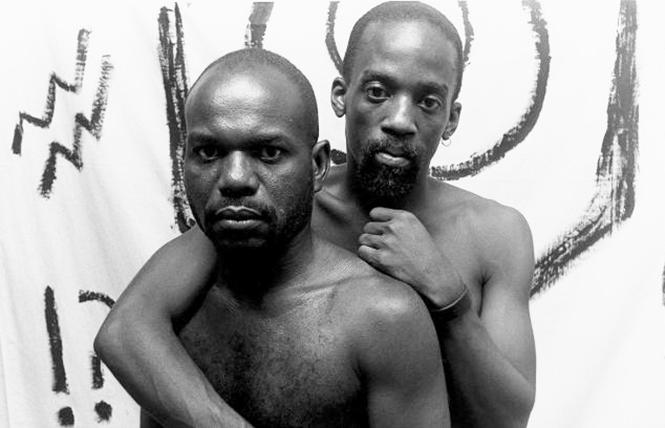 New shows, exhibits, operas, concerts and more are ready and open for your patronage.


THURSDAY 12
Aunt Charlie's @ Tenderloin Museum
Multimedia exhibit about the historic Tenderloin drag bar, including Beautiful by Night: Photographs from Aunt Charlie's Lounge by James Hosking. Also, Hot Boxx Girls, photos by Darwin Bell. Exhibit thru Dec 1. 398 Eddy St. http://www.tenderloinmuseum.org/

Ben Folds @ SF Jewish Community Center
The musician (Ben Folds Five) discusses and signs copies of his memoir, A Dream About Lightning Bugs, with a music performance, too. $35-$65 (includes book). 7pm. 3200 California St. www.jccsf.org

Billy Budd @ War Memorial Opera House
San Francisco Opera's production of Benjamin Britten's adaptation of the seafaring novel by Herman Melville. $30-$310. 7:30pm. Also Sept 15, 17, 20, 22. 301 Van Ness Ave. www.sfopera.com

Classic and New Films @ Castro Theatre
Sept 12: Downton Abbey sneak preview (7pm) and also Sept 19-26. Sept 13: Grease sing-along (7:30) and Back to School (9:45). Sept 14: The Landlord (1:15) and The Last Black Man in San Francisco (3:30, 6pm, 8:30)Sept 15: The Wizard of Oz (2pm). Sept 15: Amazing Grace (Aretha Franklin documentary, 4:30, 8pm) and Wattstax (6:10). Sept 16 & 17: Paris is Burning (7:15) and Before Stonewall (5:30, 8:50). Sept 18: Antoni Porowski (Queer Eye) on food and wine with Alice Waters and Davia Nelson ($45, 8pm). $8-$16. 429 Castro St. http://www.castrotheatre.com/

Comedy Night @ Ashkenaz, Berkeley
Keith Lowell Jensen, Priyanka Wali, Victor Pacheco, and Lisa Geduldig will make you laugh, guaranteed. $15-$20. 8pm. 1317 San Pablo Ave., Berkeley. www.ashkenaz.com

Events @ Manny's
Sept 12, 5pm: Presidential Debate Watch. Sept 13, 8pm: screening of The Cockettes. 14, 6:30pm: Women on Top, the Comedy Show. 16, 6:30pm: Congresswoman Sharice Davids and Xochiti Torres Small. 17, 6pm: Elizabeth Warren's spocial media director. Free/$10 and up (donations). 3092 16th St. http://welcometomannys.com/

The Great Wave @ Berkeley Repertory
U.S. premiere of Francis Turnly's drama about Asian family members separated by an ocean. $30-$81. thru Oct 27. 2015 Addison St., Berkeley. www.berkeleyrep.org

Michelle Meow Show @ Commonwealth Club
Meow and cohost John Zipperer discuss LGBT issues with different prominent guests. Weekly, 12pm. 110 Embarcadero. www.commonwealthclub.org

Morgxn @ Rickshaw Stop
Stylish pop from the LA singer, with Castelcomer and Sumif also performing (see article in this week's issue). $15-$17. 7pm. 155 Fell St. http://morgxn.com/ www.rickshawstop.com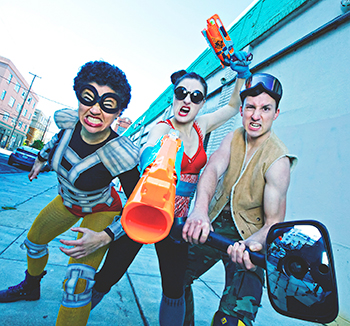 Mugwumpin, Mabel Valdiviezo
with Travis Bennett @ CounterPulse
The Looking Glass Self and Metamorphosis: Phase 1 are performed by the two energetic performance ensembles. Free/$30. Thu-Sat 8pm, thru Sept 21. 80 Turk St. http://counterpulse.org

Noches de Poetas @ Strut
QTPOC poetry night. Free, 7pm. 470 Castro St. www.strutsf.org

Porchlight Storytelling @ Vogue Theater
'Pacific Heights and Lows' with Brooke Wentz, Michael Wharton Kevin Hunsanger Cate Nelson, Peggy Knickerbocker, and music by Allyson Baker, Kelley Stoltz and of course Marc Capelle. $20. 7:30pm. 3290 Sacramento St. www.porchlightsf.com

Readings @ City Lights Bookstore
Sept 12, 7pm: Matthew Zapruder (Father's Day) and Dobby Gibson (Little Glass Planet). Sept 15, 5pm: Ann Merlan (Republic of Lies). Sept 17, 7pm: Janaka Stucky (Ascend Ascend). 261 Columbus Ave. www.citylights.com

Sigrid @ Mezzanine
Pop singer performs songs from her debut album, Sucker Punch. $25. 8:30pm. 444 Jessie St. https://mezzaninesf.com/

Squeeze @ The Fox Oakland
Legendary UK pop-rock band performs. $50-$70. 8pm. 1807 Telegraph Ave., Oakland. http://thefoxoakland.com

Readings @ City Lights Bookstore
Sept 12. 7pm: release of Father's Day by Matthew Zapruder and Little Glass Planet by Dobby Gibson. 261 Columbus Ave. www.citylights.com

Star Trek Live! @ Oasis
The hilarious drag king/queen parody performance of a classic episode of the scifi TV series teleports back to SoMa, starring Leigh Crow (Capt. Kirk) and a crew of queens and kings. $27.50-$50. Thu-Sat 7pm. Thru Sept 21. 298 11th St. www.sfoasis.com

Who's Your Mami Comedy @ Brava Theatre
Chey Bell headlines the new monthly comedy night, produced by Marga Gomez; with Baruch Porras-Hernandez, Dhaya Lakshminarayanan, Emily Van Dyke and Kristee Ono. $10-$15. 8pm. 2773 24th St. www.brava.org
FRIDAY 13
The 39 Steps @ Mountain View Center for the Performing Arts
Patrick Barlow's theatrical spoof of the John Buchan book and Alfred Hitchcock film about devious British and Scottish spies gets a local production. $30-$100. Tue-Sat thru Sept 15. 500 Castro St., Mountain View. www.TheatreWorks.org

Anything Goes
@ Hillbarn Theatre, Foster City
The 1987 fun nautical take on 1930s musicals gets a South Bay production. $37-$60. Thru Sept 15. 1285 East Hillsdale Blvd., Foster City. www.hillbarntheatre.org

Brian Wilson, The Zombies @ Fox Theater, Oakland
The former Beach Boys genius shares a bill with the classic rock band; Al Jardine and Blondie Chaplin open. $80-$230. 8pm. 1807 Telegraph Ave., Oakland. http://thefoxoakland.com/

Cabaret @ SF Playhouse
New local production of Kander & Ebb and Masteroff's classic musical based on the John Van Druten play and stories by Christopher Isherwood, set in Weimar Germany. $35-$125. Tue-Thu & Sun 7pm. Fri & Sat 8pm. Also Sat 3pm, Sun 2pm. Thru Sept. 14. 450 Post St. www.sfplayhouse.org

Caroline, or Change @ Victoria Theatre
Ray of Light theatre Company's production of Jeanine Tesori and Tony Kushner's musical drama about a Southern Jewish family and their Black maid. $35-$40. Thru Oct. 5. 2961 16th St. www.rayoflighttheatre.com

Concept Series 26 @ Green Room
RAWdance's latest salon of contemporary dance works, in the beautiful space. Pay what you can. 8pm. Also Sept 14, 3pm & 7pm. 401 Van Ness Ave. www.rawdance.org

Elton John @ Chase Center
The iconic pop star performs his Farewell Yellow Brick Road concert at the new sports/music arena. $200 and up. 8pm. Also Sept 15. 500 Terry A Francois Blvd. www.chasecenter.com

Exit Strategy @ Aurora Theatre, Berkeley
Performances of Ike Holter's play about teachers and students who fight the demolition of a beloved school building. $40-$70. Thru Sept. 29. 2081 Addison St., Berkeley. www.auroratheatre.org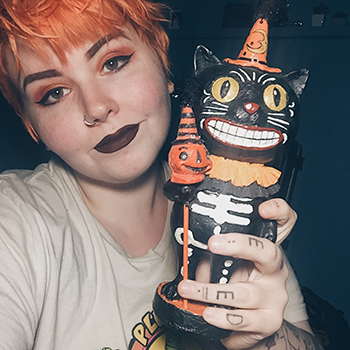 Horror Art Show
@ Feathered Outlaw, Alameda
Paintings and sculptures with a spooky edge by Halloween Queen Ashli Ghoul, at the vintage clothing store; tricks and treats provided; all ages. 7pm-10pm. 1506 Webster St., Alameda. https://featheredoutlaw.com/

Little Shop of Horrors
@ Cinnabar Theater, Petaluma
The beloved Alan Menken/Howard Ashman musical adaptation of the classic Roger Corman B-movie, about an alien carnivorous plant, gets a regional production. $30-$45. Thru Sept 22. 3333 Petaluma Blvd. www.cinnabartheater.org

Lucy Jane Bledsoe
@ Mrs. Dalloway's Bookstore, Berkeley
The award-winning local author's book launch for Running Wild, a new children's book set in Alaska. 7pm. 2904 College Ave., Berkeley. www.mrsdalloways.com

Neneh Cherry @ August Hall
The veteran singer-composer performs new and classic songs ("Buffalo Stance") with davOmakesbeats. $30. 9pm. 420 Mason St. www.augusthallsf.com

Older and Out @ North Berkeley Senior Center
Weekly group discussion about problems for elders in the LGBT community. 3:15pm. 1901 Hearst Ave., Berkeley. www.pacificcenter.org

Pour the Line @ Abacus Row
Reriddle presents a conceptual art interactive pop-up exhibit that recalls 1960s art 'happenings.' Opening reception 6:30-8:30pm. Wed-Sun 12pm-7pm, thru Oct 4. 1256 Mason St. www.reriddle.com

Queer Yoga @ Love Story Yoga
All-level weekly classes in an LGBT space. $11. 6:30pm-7:30pm. 473 Valencia St. at 16th. http://www.lovestoryyoga.com/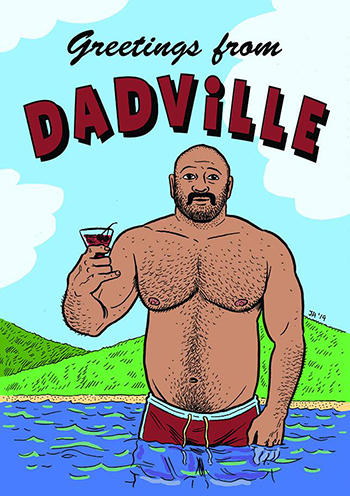 Justin Hall @ Strut
The local comic artist and editor's Greetings From Dadville, his new collection of illustrations from a new comic book. 470 Castro St. www.strutsf.org

The Revivalists @ Greek Theatre, Berkeley
The spirited New Orleans band performs at the outdoor ampitheatre; Anderson East opens. $50. 7:30pm. 2001 Gaily Way, UC Berkeley campus. http://apeconcerts.com/

Romeo & Juliet
@ War Memorial Opera House
San Francisco Opera performs Charles Gounod's adaptation of Shakespeare's classic romantic tragedy. $31-$306. 8pm. Also Sept 18, 21, 24, 29 & Oct 1. 301 Van Ness Ave. www.sfopera.com

SevanKelee Boult,
Arielle Cole @ SafeHouse
A night of women's dance works: Boult's DemiSlave: The 2nd Coming of Moses
a solo work-in-progress, and Cole's ArcTangent Dance in Phone, Keys, Wallet. $15. 8pm. Also Sept 14. 145 Eddy St. www.safehousearts.org

Solidarity Struggle Victory @ Southern Exposure
Opening reception for a group exhibit of works by Sadie Barnette, Demian DinéYazhi´, Patrick Martinez, Dylan Miner, Kameelah Janan Rasheed, Dignidad Rebelde and Jerome Reyes, that commemorate the 50th Anniversary of the country's first ever College of Ethnic Studies, established at San Francisco State College in 1969, ushering in a national movement for the transformation of higher education. 7pm-9pm. thru nov 9. 3030 20th st. www.soex.org

Sunset Dances II @ Outer Sunset
Lizz Roman & Dancers' second annual site-specific dance and live music (composed by Jerome Lindner) concerts in a private Ocean beach home. $30. Fri-Sun 8:30pm thru Sept 22. www.eventbrite.com/e/sunset-dances

Titus Andronicus @ La Val's Subterranean Theater, Berkeley
Shakespeare's violent bloody tragedy gets an intimate local production. $15-$25. Thu 7:30pm. Fri & Sat 8pm. Sun 7pm thru Sept 29. 1834 Euclid Ave., Berkeley. www.tituslunatico.bpt.me

Well-Strung @ Feinstein's at the Nikko
The string and vocals trio return with their classical spin on pop music hits. $50-$90 ($20 food/drinkmin). 8pm. Sept 14, 8pm; Sept 15, 5pm. Hotel Nikko, 222 Mason St. www.feinsteinssf.com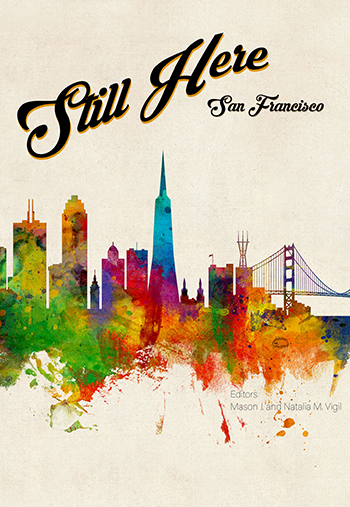 SATURDAY 14
Animation Exhibits @ Walt Disney Museum
Mickey Mouse: From Walt to the World (thru Jan 6), and other exhibits of animation art by the prolific studio's artists. 104 Montgomery St, The Presidio. $5-$25. 10am-6pm. Closed Tue. http://wdfmuseum.org/

Art & Wine Festival
@ Downtown Mountain View
48th annual outdoor celebration of wine, food, arts and music. 11am-7pm. Also Sept. 8, 10am-6pm. Castro Street, Mountain View. www.mountainview.miramarevents.com

Beach Blanket Babylon @ Club Fugazi
The musical comedy revue celebrates its final year with fun lineup of political and pop culture icons, all in gigantic wigs. $25-$160. Beer/wine served; cash only; 21+, except where noted. Wed-Fri 8pm. Sat 6pm & 9pm. Sun 2pm & 5pm. 678 Beach Blanket Babylon Blvd. (Green St.). 421-4222. www.beachblanketbabylon.com

Bilal @ Yoshi's Oakland
The Grammy-nominated vocalist/producer perfroms R&B music with his band at the stylish restaurant-nightclub. $40-$74, 7:30pm & 9:30pm. Also Sept 15, 7pm. 510 Embarcadero West. www.yoshis.com

Brian Dettmer @ Nancy Toomey Fine Art
Exhibit of Elegies, the artist's amazing carved book sculptures. Reg hours Tue-Fri 11am-5:30pm. Sat 11am-5pm; artist reception Oct 5, 5pm-7pm; thru Oct. 12. 1275 Minnesota St. http://nancytoomeyfineart.com

The Chronicles of San Francisco @ SF MOMA
The Chronicles of San Francisco, photo-muralist JR's interactive community giant group portrait; also, Don't! Photography and the Art of Mistakes; Far Out: Suits, Habs, and Labs for Outer Space; other exhibits of Modern art. Free/$25. Fri-Tue 10am-5pm; Thu 10am-9pm. 151 3rd St. www.sfmoma.org

Cirque de la Symphonie @ Marin Center, San Rafael
Marin Symphony's concert includes aerial acrobats and circus entertainments set to works by Dvorak, Mendelssohn, Tchaikovsky, Wagner and other composers. $20-$85. 7pm. Sept 15, 3pm. 3501 Civice Center Drive, San Rafael. www.marincenter.org

Exhibits @ Chabot Space & Science Museum, Oakland
Space, science and planetary exhibits, including planetarium shows and the Observatory; special nighttime events like meteor shower shows. Free-$18. 10000 Skyline Blvd., Oakland. www.chabotspace.org

Films @ BAM/PFA
Artistic and award-winning films, including international features, and documentaries about artists; ongoing. 2155 Center St., Berkeley. www.bampfa.org

The Flick @ Ashby Stage, Berkeley
Shotgun Players performs Annie Baker's Pulitzer Prize-winning 2014 drama/comedy about three people working in a cinema. $7-$40. Thru Sept 22. 1901 Ashby Ave., Berkeley. www.shotgunplayers.org

LGBTQ Histories from the WWII Home Front
@ Rosie the Riveter Visitor Education Center, Richmond
Park indoor exhibit that showcases the lives of historic LGBT people. Open daily 10am-5pm. 1414 Harbour Way South, Suite 3000, Richmond. www.nps.gov/rori/index.htm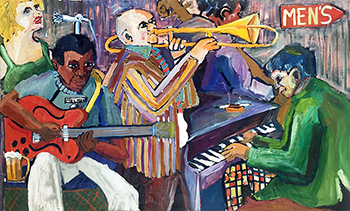 Mike Henderson @ SFAI
Honest to Goodness, an exhibit of vibrant colorful paintings by the local artist and musician. Artist reception Sept 20, 6pm-8pm. Thru Nov. 800 Chestnut St. https://sfai.edu/exhibitions-public-events/detail/mike-henderson-honest-to-goodness

Other Cinema @ ATA Gallery
Weekly screenings of wacky, unusual, short, documentary and animated films; free books, vinyl, VHS and wine. $7. 8:30pm. 992 Valencia St. www.othercinema.com

Pushing West: The Photography of Andrew J. Russell @ Oakland Museum
Historic photos of the Transcontinental Railroad's western expansion; thru September 2. Also, Mildred Howard's TAP: Investigation of Memory, a multimedia installation with themes of identity, church culture, gentrification, dance, and activism. Take Root: Oakland Grows Food, and other exhibits. Free/$15. 1000 Oak St. http://museumca.org/

Queer Bound Showcase @ Alley Cat Books
One-year anniversary celebration of the LGBTQ open mic and art collective, with readings, performances and more. 6pm-9pm. 3036 24th St. 3036 24th St. www.alleycatbookshop.com

The San Quentin Project @ BAM/PFA
Nigel Poor and the Men of San Quentin State Prison follows the evolution of artist Nigel Poor's (b. 1963) social art practice and her collaboration with the men incarcerated at San Quentin State Prison in Marin County; thru Nov. 17. Also, Strange, a Surrealist-inspired group exhibit of works by Goya, Magritte, Cidny Sherman, Jack Smith, and many others, thru Jan 5, 2020. 2155Center St. Berkeley. www.bampfa.org

Sara Lisch, Elizabeth Sher, Julianne Wallace Sterling @ Mercury20, Oakland
Three solo exhibitions of diverse works. Artsts reception Sept 21, 4pm-6pm. Thru Oct 19. 475 25th St., Oakland. http://mercurytwenty.com/

SF Hiking Club @ Redwood Regional Park
Join GLBT hikers of the SF Hiking Club for a five-mile hike in Redwood Regional Park in the Oakland hills. This French Trail Loop is mostly shaded with little steep climbing. Dogs welcome. Bring water, lunch, sunscreen. Carpool meets at 9:00 at Safeway sign, Market & Dolores. (510) 926-9220. www.sfhiking.com

Skate Night @ Church on 8 Wheels
Wheeled fun at the former Sacred Heart Church-turned disco roller skate party space, hosted by John D. Miles, the "Godfather of Skate," including Saturday's Black Rock night (Burning Man garb encouraged). 7pm-10pm. Sat afternoon sessions 1pm-2pm and 3pm-5pm. $10. Kids 12 and under $5. Skate rentals $5. 554 Fillmore St at Fell. www.churchof8wheels.com

Still Here San Francisco Contributors @ Mission Branch Public Library
Co-Editors Natalia M. Vigil and Mason J. Smith will discuss the Queer and Latinx anthology and moderate a Q&A after readings from contributors. 2:30pm. 300 Bartlett St. www.sfpl.org

That Don Reed Show @ The Marsh Berkeley
The acclaimed solo performer's show about dealing with racism in show business returns for an extended run. $20-$100. Sat 8:30pm, Sun 5:30pm. Thru Oct 13. 2120 Allston Way, Berkeley. www.themarsh.org

Walk in Beauty @ Marin Center
Group art exhibit of local landscapes and wildlife paintings; thru Oct. 10. Also, Tricia George wildlife paintings (thru Oct. 10). 10 Ave. of the Flags, san rafael. www.marincenter.org

Wild SF Walking Tours @ Citywide
Enjoy weekly informed tours of various parts of San Francisco, from Chinatown to the Haight, and a 'radical' and political-themed LGBT-inclusive tour. Various dates and times. $15-$25. www.wildsftours.com

Writers With Drinks @ The Make Out Room
Literature and liquor with Featuring Yangsze Choo (The Night Tiger), Evan Ramzipoor (The Ventriloquists), Fonda Lee (The Jade War, Exo) and others; Charlie Jane Anders hosts. $5-$15. 7pm. 3225 22nd St. www.makeoutroom.com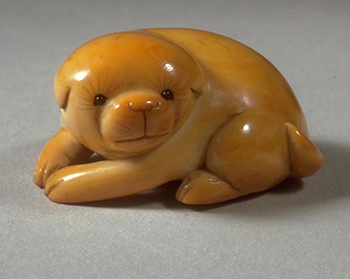 SUNDAY 15
Broadway Flipped @ Gateway Theatre
42nd Street Moon's two-night fundraising cabaret concerts and parties, with rousing performances of Broadway classic songs with roles gender-reversed. $35-$75. 7:30pm. Also Sept 16. 215 Jackson St.. http://42ndstmoon.org/flipped/

Cruisin' the Fossil Coastline @ Oakland Museum
Cruisin' the Fossil Coastline, Ray Troll's colorful illustrations paired with paleontologist Kirk Johnson's research. Also, Take Root: Oakland Grows Food and other exhibits. Free/$15. 1000 Oak St. http://museumca.org/

Early Rubens @ Legion of Honor
Exhibit of epic massive paintings of biblical and mythical subjects by Peter Paul Rubens; Thru Sept. 8. Also, Strange Days: Dada, Surrealism, and the Book (July 20-Nov 10), and other beautiful exhibits of classical and modern art. Free/$30. Lincoln Park, 100 34th Ave. https://legionofhonor.famsf.org/

Ecstatic Dance @ Sacred Heart Church
Weekly group freeform dance with a spiritual flavor at the former church-turned event space. $15. 9am-12pm. Also Wed. and Fridays in Oakland and Fairfax. 554 Fillmore St. www.ecstaticdance.org

Ed Hardy: Deeper Than Skin @ de Young Museum
First museum retrospective of the renowned California tattoo artist (thru Oct. 6). Also, Ana Prvac Ki: Detour (thru Sept 29), Specters of Disruption (thru Nov 10) and exhibits of Modern and historic art, including embroidery, Maori portraits and installations. Free/$28. 50 Hagiwara Tea Garden Drive, Golden Gate Park. www.famsf.org

Expedition Reef @ California Academy of Sciences
Exhibits and planetarium shows with various live, interactive and installed exhibits about animals, plants and the earth; Skin, a multi-species hands-on exhibit; Deep Reefs, Giants of Land and Sea, Gems and Minerals, and more. $20-$35. Mon-Sat 9:30am-5pm. Sun 11am-5pm. 55 Music Concourse Drive, Golden Gate Park. 379-8000. www.calacademy.org

Floral Exhibits @ SF Botanical Garden
Visit the lush gardens with displays of trees, flowers and shrubs from around the world, including the annual Magnolia bloom. Monthly plant sales, plus art exhibits and gift shop; free entry with SF proof of residency. $5-$10 for others. 7:30am-closing. 9th Ave at Lincoln Way. https://sfbotanicalgarden.org/

Katya Smirnoff-Skyy @ Oasis
The exiled Russian royal performs her Back in the USSR concert. $27.50-$50. 7pm. 289 11th St. www.sfoasis.com

Plant Exhibits @ Conservatory of Flowers
Artfully arranged plant and floral exhibits; special evening events and parties. 100 John F. Kennedy Drive, Golden Gate Park. https://conservatoryofflowers.org

Queer Tango @ Finnish Hall, Berkeley
Same-sex partner tango dancing, including lessons for newbies, food and drinks. $5-$10. 3:30pm-6:30pm. 1970 Chestnut St, Berkeley. www.finnishhall.org

Sprightly @ SF Public Library
Weekly hangout for LGBTQ youth, with crafts, snacks and activities. 12:30pm-2:30pm. James C. Hormel Center, 3rd floor, 100 Larkin St. www.sfpl.org

The Teen Age @ Cartoon Museum
Summer exhibition, The Teen Age: Youth Culture in Comics. Also, Surfside Girls, original work from book illustrator Kim Dwinell; other ongoing exhibits. Free-$10. 11am-5pm, except Wed. 781 Beach St. www.cartoonart.org

Various Exhibits @ Asian Art Museum
Contemporary works by Tanabe Chikuunsai IV, Kim Heecheon and Liu Jianhua; and exhibits of historic sculptures, prints and antiquities. Sunday café specialties from $7-$16. Free-$20. Tue-Sun 10am-5pm. 200 Larkin St. http://www.asianart.org/

Various Exhibits @ Treasure Island Museum
Collections of historic Golden Gate Exposition photos and memorabilia, military ephemera and more. Building One, Treasure Island, One Avenue of the Palms.
www.treasureislandmuseum.org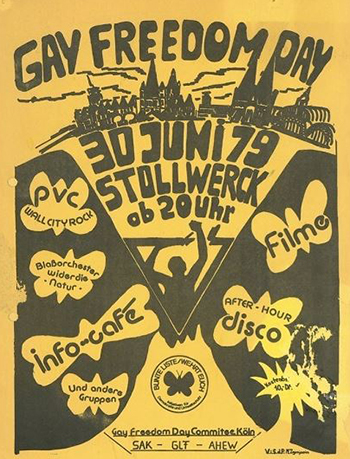 MONDAY 16
Flash Fiction Collective @ The Bindery
Big night of tiny tales by Nancy Au, Kim Magowan, Pamela Painter, & Peg Alford Pursell, alongside FFC organizers Kirstin Chen, Jane Ciabattari, and Grant Faulkner; with a bar! 7:30pm. 1727 Haight St. www.booksmith.com

One Night Only
@ Marines' Memorial Theatre
Protest! Revel with Some Rebels; cast members from the local touring production of Hamilton, plus guest-MCs Judd Winick and Pam Ling from The Real World San Francisco perform at the benefit concert for the Richmond/Ermet Aid Foundation; silent and live auctions, drinks and food, at the VIP reception. $ 7:30pm. 609 Sutter St. www.reaf-sf.org

OurTownSF Nonprofit Expo
Launch Party @ Blackbird
Meet & Greet for reps from nonprofits interested & participating in the October 19 Expo. 6pm-8pm. 2124 Market St. www.blackbirdbar.com www.ourtownsf.org/nonprofit-expo.html

Pronoun Showdown @ Feinstein's at the Nikko
Cabaret concert of local talents performing Broadway hits with the genders reversed. $25-$55 ($20 food/drink min.) 7pm. Hotel Nikko, 222 Mason St. www.feinsteinssf.com

Queer as German Folk @ SF Public Library
Exhibit of ephemera and memorabilia about Stonewall rebellion commemorations in Germany and worldwide; additional exhibit also at Eureka Valley Branch, 1 Jose Sarria Court at 16th; both thru Sept 26. 100 Larkin St. www.sfpl.org

Various Exhibits @ NIAD Art Center, Richmond
Exhibits of art by visiting professionals, and art made by developmentally disabled people. Mon-Fri 10am-4pm. 551 23rd St., Richmond. (510) 620-0290. www.niadart.org

We Are More @ California Humanities, Oakland
Exhibit of art by four queer comic artists; Ajuan Mance, Breena Nuñez, Lawrence Lindell, and Trinidad Escobar. Thru Sept. 538 9th St. Suite 210. Oakland. www.calhum.org

William Blake in Color @ William Blake Gallery
Exhibit of classic plates in the new gallery of historic art by the 18th- and 19th-century poet and illustrator. Mon-Fri 10am-5pm. Sat 11am-5pm. 49 Geary St. #205. www.williamblakegallery.com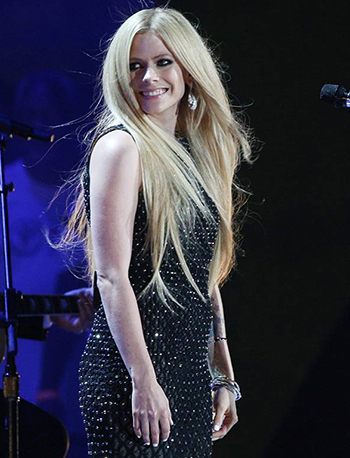 TUESDAY 17
Avril Lavigne @ Fox Theater, Oakland
Eight-time Grammy-nominated pop star performs; Jagwar Twin opens. $60-$80. 8pm. 1807 Telegraph Ave., Oakland. http://thefoxoakland.com/

The Homobiles, Fast Execution,
Taleen Kali, Copyslut @ Ivy Room, Albany
Queer rock and roll night, also DJ Mariana Timony. $7-$10. 9pm- 860 San Pablo Ave. Albany. www.ivyroom.com

Lino Tagliapietra @ Montague Gallery
Radiance, the acclaimed glass sculptor's exhibit of beautiful new works. Thru Sept 28. 445A Sutter St. www.montaguegallery.com

Love Fame Tragedy @ Rickshaw Stop
UK musician Matthew Murphy's (The Wombats) new music project of pop-tasty songs. $18. 8pm. 155 Fell St. www.rickshawstop.com

Off the Wall @ Mission Cultural Center
Exhibit and sale of historic Mission Grafica Printmaking Studio's decades of posters and prints; main Gallery, thru Sept. 20. 2868 Mission St. www.missionculturalcenter.org

Various Exhibits @ The Beat Museum
Enjoy exhibits, a bookstore and gift shop that celebrates the era of 'Beatnik' literature (Jack Kerouac, Allen Ginsberg, William S. Burroughs, etc.), with frequent readings, walking tours and other events in North Beach. $5-$8. Daily 10am-7pm. 540 Broadway www.kerouac.com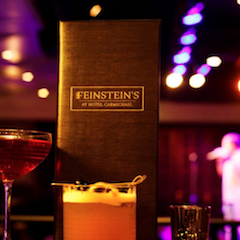 WEDNESDAY 18
Africa State of Mind @ MOAD
Traveling exhibit curated by Ekow Eshun includes 16 artists' works focusing on the diea of 'Africanness.' Also, The Sacred Star of Isis and Other Stories, photos by Adama Delphine Fawundo; also Rashaad Newsome's Stop Playing in My Face!, a Black queer multimedia installation. Free/$10. Both thru Nov. 15. 685 Mission St. www.moadsf.org

Cabaret Karaoke @ Feinstein's at the Nikko
Dick Bright MCs the new weekly karaoke night at the elegant nightclub. $12-$15. ($20 food/drink min.). thru Sept. 25. Hotel Nikko, 222 Mason St. www.feinsteinssf.com

Interior/Exterior
@ Museum of Craft & Design
Group exhibit of works curated by Ariel Zaccheo; also, Dead Nuts: a search for the ultimate machined object, curated by David Cole; both thru Dec. 1. Cocktails and artis chats, plus hands-on workshops (Aug 15, 6pm-9pm). 2569 3rd St. https://sfmcd.org

Mika @ the Fillmore
International pop star singer performs; Kiesza opens. $45. 8pm. 1805 Geary St at Fillmore. www.thefillmore.com

Naked Men's Sketch @ Eros
Get naked and take turns modeling at the sex club's popular weekly event. Donations/no entrance fee. 7pm-9pm. 2051 Market St. www.erossf.com

Rebeca Garcia-Gonzalez @ Sanchez Contemporary Gallery, Oakland
Exhibit of the artist's portraits of Puerto Rican Resilience. 1951 Telegraph Ave., Oakland. http://www.sanchezcontemporary.com/

Richard Caldwell Brewer @ Lost Art Salon
Exhibit of works by the late gay artist (1923-2014). Mon-Sat 10am-5:30pm. 245 South Van Ness Ave., #303. https://lostartsalon.com/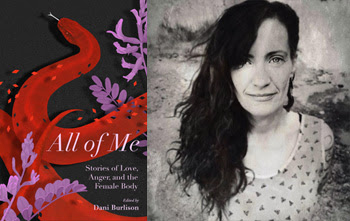 THURSDAY 19
All of Me: Stories of Love, Anger, and the Female Body @ The Green Arcade
Editor Dani Burlison discusses the new PM Press anthology with Tomas Moniz. 7pm. 1680 Market St. www.thegreenarcade.com

Annabeth Rosen
@ Contemporary Jewish Museum
Annabeth Rosen: Fired, Broken, Gathered, Heaped, an exhibit of works by the Californian sculptor; thru Jan 19. Other exhibits, too. Free/$17. 736 Mission St. https://thecjm.org/

Bill and Flicka: Generous Spirits @ SF Conservatory of Music
Opera Paralléle presents a concert with William Burden (Tenor), Frederica von Stade (Mezzo-Soprano), Guest Christabel Nunoo (Soprano) and Keisuke Nakagoshi (Piano) performing works byt Ppoulenc, Britten, Duparc, and others. $35-$150. 7:30pm. 50 Oak St. www.operaparallele.org

Exclusion @ Presidio Officers Club
Exhibit documenting the Presidio's Japanese-American incarceration during World War II; other exhibits show the history of the former military base and the SF peninsula. Free, Tue-Sun 10am-5pm; extended thru June 2020. 50 Maraga Ave. https://www.presidio.gov/officers-club/exhibitions/
Fragments + Resistence
@ Creativity Explored
Dual exhibition of works by Joseph "JD" Green and John Iwaszewicz. Artists' reception 7pm-9pm. Exhibit thru Nov. 7. 3245 16th St. www.creativityexplored.org

In Search of Stonewall
@ GLBT History Museum
Jewelle Gomez, Steven Dansky, Will Roscoe and Eve Goldberg discuss their contributions to the Gay & Lesbian Review's anthology. Also, Queering Familias: Building Latinx Resilience & Hope, a panel discussion, 7pm, in conjuntion with the exhibit Chosen Familias: Bay Area LGBTQ Latinx Stories. Also, The Mayor of Folsom Street: Alan Selby's Legacy, an exhibit of the leather culture pioneer. 4127 18th St. www.glbthistory.org

No Regrets: A Celebration of Marlon Riggs @ BAM/PFA
Screenings of films by the late African American gay artist and UC Berkeley professor, including Tongues Untied and Black Is...Black Ain't. Thru Nov 25. Berkeley Art Museum & Pacific Film Archive, 2155 Center St., Berkeley. https://bampfa.org

Top Girls @ Geary Theater
American Conservatory Theatre's new season kicks off with Caryl Churchill's modern classic drama about the cost of progress in a world divided by class, cruelty, and capitalism. $15-$110. Thru Oct. 13. 415 Geary St. www.act-sf.org

Various Events @ Oakland LGBTQ Center
Social events and meetings at the new LGBTQ center include film screenings and workshops, including Bruthas Rising, trans men of color meetings, 4th Tuesdays, 6:30pm. Film screenings, 4th Saturdays, 7:30pm. Game nights, Fridays 7:30pm-11pm. Vogue sessions, first Saturdays. 3207 Lakeshore Ave. Oakland. https://www.oaklandlgbtqcenter.org/

The World Goes 'Round @ Geary Theater Garret
American Conservatory Theatre student production of the Kander & Ebb musical. $10-$15. 5:30pm & 12pm. Thru Sept 19. 415 Geary St. www.act-sf.org



To submit event listings, email events@ebar.com
Deadline is each Thursday, a week before publication.
Comments on Facebook