Arts Events July 18-25, 2019
Wednesday Jul 17, 2019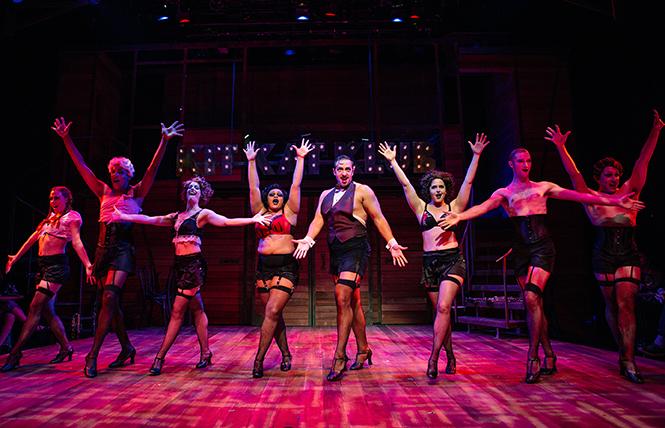 This area of text, in journalism terms, is called a blandishment. But you'll find in the listings provided here each week that the local artistic scene is far from bland!


THURSDAY 18
Aunt Charlie's @ Tenderloin Museum
Multimedia exhibit about the historic Tenderloin drag bar; thru Dec 1. July 18, 7pm: screening of Forever's Gonna Start Tonight, the documentary about about Vicki Marlane. July 20, 6:30pm: LGBT history walking tour. 398 Eddy St. http://www.tenderloinmuseum.org/

Baloney @ Oasis
The studly gay male revue returns with SPF 69, new and favorite male burlesque dances and sketches that'll make you laugh and turn you on, with "Roryography" by Rory Davis, and host Michael Phillis. $35-$70. Thu-Sat 7pm thru July 27. 298 11th St. www.sfbaloney.com www.sfoasis.com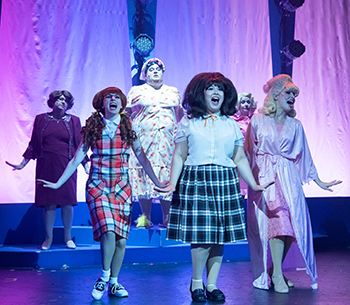 The Book of Mormon
@ Broadway San Jose
Touring company of the mega-hit Broadway musical comedy, created by the South Park guys, returns. $73-$93. Thru July 21. San Jose Center for the Performing Arts, 255 S Almaden Blvd., San Jose. www.broadwaysanjose.com

Building the Building
@ SOMArts Cultural Center
SOMArts 40th anniversary exhibition with works by 16 artists; opening recption 6pm-9pm, with special performances by Rhodessa Jones and former SOMArts curatorial residents Louis Chinn and missTANGQ as Jyun Jyun Show; thru Sept. 3. 934 Brannan St. www.somarts.org

Cityscape @ Creativity Explored
Opening reception for the new exhibit of urban-themed works by artists with disabilities; 7pm-9pm. Thru Sept 5. 3245 16th St. http://www.creativityexplored.org/

Classic and New Films @ Castro Theatre
July 18-28: 39th SF Jewish Film Festival. $8-$15. 429 Castro St. http://www.castrotheatre.com/

Clint Holmes and Billy Stritch @ Feinstein's at the Nikko
The singing duo performs Straighten Up and Fly Right—The Music of Nat "King" Cole. $50-$70. 8pm. Also July 19 ($20 food/drink min.). Hotel Nikko, 222 Mason St. www.feinsteinssf.com

Events @ Manny's
July 18, 7:30pm: Chesa Boudin, SF District Attorney candidate. July 19, 7pm: free screening of Paris is Burning, live comedy 9pm. July 23, 6:30pm: 'The State of Syrian Civil War' talk. July 24, 6am: community watch of the Robert Mueller congressional hearing. July 25, 6:30pm: Helen Zi discusses her book, Last Boat Out of Shanghai, about Chinese citizens who fled Mao's Revolution. 3092 16th St. http://welcometomannys.com/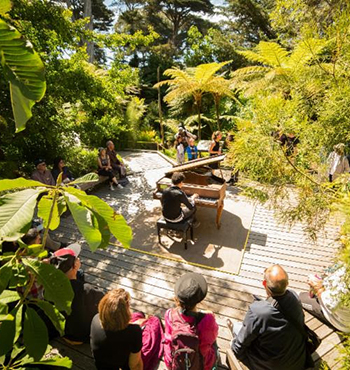 Flower Piano @ SF Botanical Garden
Fifth anniversary series of scheduled and impromptu concerts on a dozen pianos placed outdoors throughout the Garden. Night-time concerts and parties with beer, wine and food trucks July 18-20 ($55), plus art exhibits and gift shop; free entry with SF proof of residency. $5-$10 for others. 7:30am-closing. 9th Ave at Lincoln Way. www.sfbg.org/

A Great Ride @ GLBT History Museum
Screening of Deborah Craig's A Great Ride: Adventures in Lesbian Aging. July 25: Early Leather: San Francisco's Leather Scene, 1966-1992. Both $5, 7pm. 4127 18th St. www.glbthistory.org

Hairspray @ Victoria Theatre
Bay Area Musicals' new production of Mark Shaiman, Scott Wittman, Mark O'Donnell and Thomas Meehan's toe-tapping Tony-winning musical about a Baltimore '60s TV show, based on the John Waters film. $35-$100. 8pm. Thu 7:30pm. Fri & Sat 8pm. Sat & Sun 2pm, thru Aug. 11. 2961 16th St. www.bamsf.org

The Matthew Shepard Story @ SF Main Library
Staged dramatic reading adapted by Out West producer Gregory Hinton from a Wyoming State Archives oral history project for the University of Wyoming Matthew Shepard 20th Anniversary Remembrance. 6pm. James C. Hormel Center, 3rd floor, 100 Larkin St. www.sfpl.org

Jim James @ Strut
The photographer's exhibit of 'Black and White Nostalgia: Vintage Gay SF' photos from the 1970s to 1990s, thru July. 470 Castro St. https://photojimsf.com/ www.sfaf.org

Michelle Meow Show @ Commonwealth Club
Meow and cohost John Zipperer discuss LGBT issues with different prominent guests. Weekly, 12pm. 110 Embarcadero. www.commonwealthclub.org

San Francisco Mime Troupe @ Bay Area Parks
The company celebrates its 60th anniversary and performs Treasure Island, an update on the classic tale, with a development/greed scandal as the story. Free/$20 donations; at Bay Area locales thru Sept 8. www.sfmt.org

Stonewall: 50 Years @ Harvey Milk Photo Center
Group exhibit of LGBT photography focusing on Pride events. Thru July 21. Reg. hours Tue-Thu 3pm-9:30pm. Sat 10am-5:300pm, Sun 11am-5:30pm. 50 Scott St. http://harveymilkphotocenter.org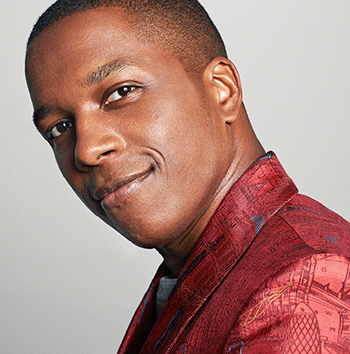 FRIDAY 19
Bay Area Playwrights Festival
@ Potrero Stage
30+ actors 20+ plays, staged readings, and more. $10-$20. Thru July 28. 1695 18th St. www.playwrightsfoundation.org

Border People @ The Marsh
Dan Hoyle's new solo show embodies multiple characters based around the U.S./Mexico border wall controversies; extended thru Aug. 30. $25-$100. Wed-Fri 8pm, Sat 5pm. 1062 Valencia St. www.themarsh.org

Cabaret @ SF Playhouse
New local production of Kander & Ebb and Masteroff's classic musical based on the John Van Druten play and stories by Christopher Isherwood, set in Weimar Germany. $35-$125. Tue-Thu & Sun 7pm. Fri & Sat 8pm. Also Sat 3pm, Sun 2pm. Thru Sept. 14. 450 Post St. www.sfplayhouse.org

Comedy Returns @ El Rio
The monthly comedy show features Diane Amos (the "Pine Sol Lady"), Eve R. Meyer (former Executive Director of SF Suicide Prevention), Scott Lettieri (KCBS Radio journalist), Nick Leonard (Bay Area favorite), and Lisa Geduldig. $10-$20. 7pm. 3158 Mission St. www.elriosf.com

Kill Move Paradise @ Ashby Stage, Berkeley
Shotgun Players' production of James Ijames' modern choral tone poem that imagines an afterlife where the spirits of young Black men try to comprehend how and why they died. $7-$45. Thru Aug. 4. 1901 Ashby Ave., Berkeley. www.shotgunplayers.org

Laura Osnes & Corey Cott @ Feinstein's at the Nikko
The Broadway stars perform Let's Duet, their new cabaret show. $70-$105 ($20 food/drink min.) 8pm. Also July 20. Hotel Nikko, 222 Mason St. www.feinsteinssf.com

Lua Hadar @ Harvey Milk Arts Center
The cabaret and opera singer shares songs and stories, with moderator Paula Heitman and pianist Jason Martineau. $15-$30. 8pm. 50 Scott St. www.societycabaret.com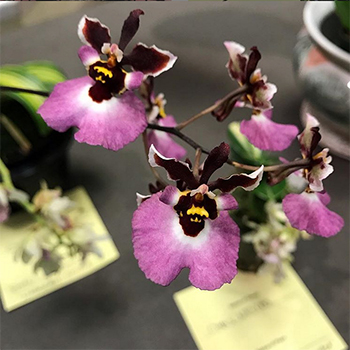 Older and Out
@ North Berkeley Senior Center
Weekly group discussion about problems for elders in the LGBT community. 3:15pm. 1901 Hearst Ave., Berkeley. www.pacificcenter.org

Passion @ Custom Made Theater
Stephen Sondheim and James Lapine's musical gets a local production. $10-$30. Thru July 20. 533 Sutter St. www.custommade.org

Queer California:
Untold Stories @ Oakland Museum
Multimedia exhibition documenting California LGBT lives, with contemporary artwork, rare historical materials, film, photography, sculpture; thru Aug. 11. Friday 5pm LGBT film screenings. July 25, 6pm-9pm: Queer Showga (yoga class with live musci). Also, Cruisin' the Fossil Coastline, Ray Troll's colorful illustrations paired with paleontologist Kirk Johnson's research. Also, Take Root: Oakland Grows Food and other exhibits. Free/$15. 1000 Oak St. http://museumca.org/

Queer Yoga @ Love Story Yoga
All-level weekly classes in an LGBT space. $11. 6:30pm-7:30pm. 473 Valencia St. at 16th. http://www.lovestoryyoga.com/

Shortlived VIII @ PianoFight
PianoFight and A.C.T. present the nation's largest audience-judged theater competition, with multiple short plays performed over several weeks. $20; thru Aug. 10 (Finals at the Strand Theater Sept 7 & 8). 144 Taylor St. www.PianoFight.com

You Betta Work Comedy Fiesta @ San Mateo County Pride Center
Jesus U. Bettawork's monthly gigglefest this time features comics Natasha Muse, Sarah Kari, Mike Whitaker, Kelly O'Kelly, and Imran-G. $5. 7:30pm. 1021 South El Camino Real, San Mateo. www.jesusubettawork.com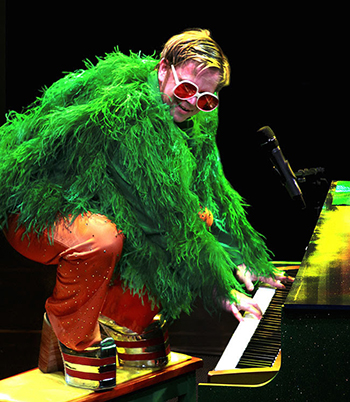 SATURDAY 20
Animation Exhibits @ Walt Disney Museum
Mickey Mouse: From Walt to the World (thru Jan 6), and other exhibits of animation art by the prolific studio's artists. 104 Montgomery St, The Presidio. $5-$25. 10am-6pm. Closed Tue. http://wdfmuseum.org/

Apollo 11 50th
@ Exploratorium
Day-long series of events celebrating the lunar landing half a century ago. Free/$20. 10am-12am. Pier 15, Embarcadero at Green St. www.exploratorium.edu/

Apollo 11 Celebration
@ Chabot Space & Science Museum, Oakland
50th anniversary celebration of the moon landing, with day-long family activities (10am-5pm) and a 21+ cocktail party ($14, 6pm-10pm). Space, science and planetary exhibits, including planetarium shows and the Observatory; special nighttime events like meteor shower shows. Free-$18. 10000 Skyline Blvd., Oakland. www.chabotspace.org

Beach Blanket Babylon @ Club Fugazi
The musical comedy revue celebrates its final year with fun lineup of political and pop culture icons, all in gigantic wigs. $25-$160. Beer/wine served; cash only; 21+, except where noted. Wed-Fri 8pm. Sat 6pm & 9pm. Sun 2pm & 5pm. 678 Beach Blanket Babylon Blvd. (Green St.). 421-4222. www.beachblanketbabylon.com

Big, The Musical @ Berkeley Playhouse
Local production of John Weidman, David Shire and Richard Maltby's musical adpatation of the hit Tom Hanks film about a kid who magically becomes an adult (on the outside). $20-$40. Thu-Sun thru July 28.
Julia Morgan Theater, 2640 College Avenue, Berkeley. www.berkeleyplayhouse.org

Comic Exhibits @ Cartoon Art Museum
Surfside Girls, original work from book illustrator Kim Dwinell; other ongoing exhibits. Free-$10. 11am-5pm, except Wed. 781 Beach St. www.cartoonart.org

David King @ IS Fine Art and Design
The local artist's new beguiling collage/abstract works. 1100 Sutter St. http://ianstallings.com/

Films @ BAM/PFA
Artistic and award-winning films, including international features, and documentaries about artists; ongoing. 2155 Center St., Berkeley. www.bampfa.org

Group Show @ Mercury20, Oakland
It's All Been So Nice, duo exhibit of works by Andrew Migul Fuller and Jeremiah Jenkins, and Duet by Kathleen King and Kerry Vander Meer. Both thru July 27. 475 25th St., Oakland. Thu-Sat 12pm-6pm. http://mercurytwenty.com/

Hamilton @ Orpheum Theatre
The mega-hit Tony-winning Broadway hip hop musical revision of American Revolutionary-era history. $111-$686. Thru Sept 8. 1192 Market St. www.shnsf.com

Laborfest @ 518 Valencia
'Press Freedom, Whistleblowers and the Case of Assange, Manning and Carmody,' a discussion with Mickey Huff, Project Censored; Steve Zelter, KPFA WorkWeek Radio; Ann Garrison, Black Agenda KPFA. 2pm. Other events thru July 31. 518 Valencia St. https://laborfest.net/

Leslie Odom, Jr. @ Davies Symphony Hall
The Tony-winning singer-actor performs his first concert with the SF Symphony. $45-$109. 7:30pm. July 21, 2pm. 201 Van Ness Ave., www.sfsymphony.org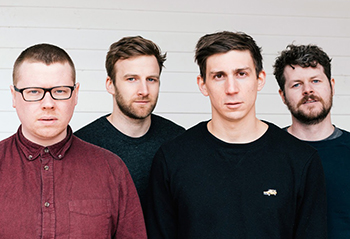 LGBTQ Histories
from the WWII Home Front
@ Rosie the Riveter
Visitor Education Center, Richmond
Park indoor exhibit that showcases the lives of historic LGBT people. Open daily 10am-5pm. 1414 Harbour Way South, Suite 3000, Richmond. https://www.nps.gov/rori/index.htm

Lush'n Roulette @ Harvey Milk Arts Center
Paul Araquistain, Donald Martin and pianist Stephanie Lynne Smith perform at the cabaret music competition. $30-$50. 8pm. 50 Scott St. www.societycabaret.com

Mia Nakano @ CIIS
The Visibility Project, the artist's series of portraits of diverse people. Desai Matta Gallery, California Institute of Integral Studies, 1453 Mission St. www.ciis.edu

Orchids in the Park @ County Fair Building
Two-day festival of floral beauties, including vendors, displays and workshops. 10am-5pm. Also July 21. Hall of Flowers, 1199 9th Ave at Lincoln way, Golden Gate Park. http://www.orchidsanfrancisco.org/

Other Cinema @ ATA Gallery
Weekly screenings of wacky, unusual, short, documentary and animated films; free books, vinyl, VHS and wine. $7. 8:30pm. 992 Valencia St. www.othercinema.com

Pottymouth, Dressy Bessy, Colleen Green @ The Ivy Room, Albany
Three pop-punk rocker bands play. $13-$15. 9pm. 860 San Pablo Ave., Albany. https://pottymouthworld.com/ www.ivyroom.com

Prince & Bowie Tribute @ Rickshaw Stop
Dance night of hits and mixes by the two departed musicians, with live sets with tribute bands Queen Bitch and Controversy. $12-$15 ($10 in Bowie or Prince attire). 8:30pm. 155 Fell St. www.rickshawstop.com

Roan at the Gates @ Berkeley City Club
Central Works' production of Christina Gorman's political thriller (adapted from her novel) about an NSA analyst's secret life, and his wife's possible betrayal. $22-$38, thru Aug 18. 2315 Durant Ave., Berkeley. www.centralworks.org

Skate Night @ Church on 8 Wheels
Wheeled fun at the former Sacred Heart Church-turned disco roller skate party space, hosted by John D. Miles, the "Godfather of Skate," including Saturday's Black Rock night (Burning Man garb encouraged). 7pm-10pm. Sat afternoon sessions 1pm-2pm and 3pm-5pm. $10. Kids 12 and under $5. Skate rentals $5. 554 Fillmore St at Fell. www.churchof8wheels.com

That Don Reed Show @ The Marsh Berkeley
The local actor-playwright's solo show combines autobiographical storytelling, improv and comedy. $20-$100. 8:30pm. Also 5:30pm Sundays, thru July 21. 2120 Allston Way, Berkeley. www.themarsh.org

Various Exhibits @ NIAD Art Center, Richmond
Exhibits of art by visiting professionals, and art made by developmentally disabled people. Mon-Fri 10am-4pm. 551 23rd St., Richmond. (510) 620-0290. www.niadart.org

We Were Promised Jetpacks @ Slim's
The Scottish indie rock band performs; Catholic Action opens. $25-$27. 9pm. 333 11th St. www.slimspresents.com

Wild SF Walking Tours @ Citywide
Enjoy weekly informed tours of various parts of San Francisco, from Chinatown to the Haight, and a 'radical' and political-themed LGBT-inclusive tour. Various dates and times. $15-$25. www.wildsftours.com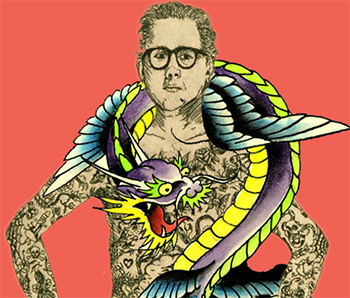 SUNDAY 21
Ecstatic Dance @ Sacred Heart Church
Weekly group freeform dance with a spiritual flavor at the former church-turned event space. $15. 9am-12pm. Also Wed. and Fridays in Oakland and Fairfax. 554 Fillmore St. www.ecstaticdance.org

Expedition Reef
@ California Academy of Sciences
Exhibits and planetarium shows with various live, interactive and installed exhibits about animals, plants and the earth; Skin, a multi-species hands-on exhibit; Deep Reefs, Giants of Land and Sea, Gems and Minerals, and more. $20-$35. Mon-Sat 9:30am-5pm. Sun 11am-5pm. 55 Music Concourse Drive, Golden Gate Park. 379-8000. www.calacademy.org

Floral Exhibits @ SF Botanical Garden
Visit the lush gardens with displays of trees, flowers and shrubs from around the world, including the annual Magnolia bloom. Monthly plant sales, plus art exhibits and gift shop; free entry with SF proof of residency. $5-$10 for others. 7:30am-closing. 9th Ave at Lincoln Way. https://sfbotanicalgarden.org/

Marc Huestis @ Alibi Bookshop, Vallejo
The author of the acclaimed new memoir The Impresario of Castro Street reads from and discusses his book about '60s-'90s SF life, and producing celebrity tributes at the Castro Theatre. 3pm. 624 Marin St. www.alibibookshop.com

Plant Exhibits @ Conservatory of Flowers
Artfully arranged plant and floral exhibits; special evening events and parties. 100 John F. Kennedy Drive, Golden Gate Park. https://conservatoryofflowers.org

Queer Tango @ Finnish Hall, Berkeley
Same-sex partner tango dancing, including lessons for newbies, food and drinks. $5-$10. 3:30pm-6:30pm. 1970 Chestnut St, Berkeley. www.finnishhall.org

Sprightly @ SF Public Library
Weekly hangout for LGBTQ youth, with crafts, snacks and activities. 12:30pm-2:30pm. James C. Hormel Center, 3rd floor, 100 Larkin St. www.sfpl.org

Tattoos in Japanese Prints @ Asian Art Museum
Tattoos in Japanese Prints and The Bold Brush of Au Ho-Nein, both thru Aug. 18; also, Contemporary works by Kim Heecheon and Liu Jianhua; exhibits of sculpture and antiquities. Sunday café specialties from $7-$16. Free-$20. Tue-Sun 10am-5pm. 200 Larkin St. http://www.asianart.org/

Ed Hardy: Deeper Than Skin @ de Young Museum
First museum retrospective of the renowned California tattoo artist; thru Oct. 6. Also, Ana Prvac ki: Detour (thru Sept 29), Specters of Disruption (thru Nov 10) and exhibits of Modern and historic art, including embroidery, Maori portraits and installations. Free/$28. 50 Hagiwara Tea Garden Drive, Golden Gate Park. www.famsf.org

Various Exhibits @ Treasure Island Museum
Collections of Golden Gate Expo postcards, military memorabilia and more. Building One, Treasure Island, One Avenue of the Palms. www.treasureislandmuseum.org

Then They Came For Me @ Futures Without Violence
Incarceration of Japanese Americans During WWII and the Demise of Civil Liberties, a touring multimedia exhibit documenting the terrifying period in U.S. history when the government scapegoated and imprisoned thousands of people of Japanese ancestry, including photographs by Dorothea Lange and Ansel Adams, alongside works by incarcerated Japanese American artists Toyo Miyatake and Miné Okubo. Free. Wed-Sun 10am-6pm. Talks and events thru the exhibit's run. Extended thru Sept 1. 100 Montgomery St. https://thentheycame.org/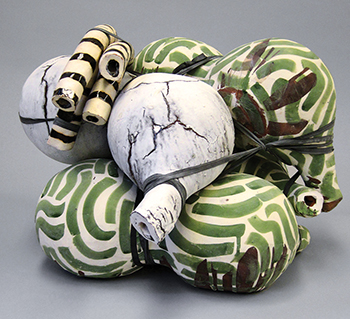 MONDAY 22
Annabeth Rosen
@ Contemporary Jewish Museum
Annabeth Rosen: Fired, Broken, Gathered, Heaped, an exhibit of works by the Californian sculptor; thru Jan 19. Also, In That Case: Havruta in Contemporary Art—Oxossi Ayofemi and Risa Wechsler, thru July. Other exhibits, too. Free/$17. 736 Mission St. https://thecjm.org/

Before Stonewall @ Roxie Cinema
Screening of the fascinating historic documentary about LGBT lives before 1969. $9-$13. 9pm. 3117 16th St. www.roxie.com

Chosen Familias @ GLBT History Museum
Chosen Familias: Bay Area LGBTQ Latinx Stories. Also, The Mayor of Folsom Street: Alan Selby's Legacy, an exhibit of the leather culture pioneer. $5. 4127 18th St. www.glbthistory.org

Queer as German Folk @ SF Public Library
Exhibit of ephemera and memorabilia about Stonewall rebellion commemorations in Germany and worldwide; film series Thursdays in August; additional exhibit also at Eureka Valley branch, 1 Jose Sarria Court at 16th; both thru Sept 26. 100 Larkin St. www.sfpl.org

The Stylistics @ Yoshi's Oakland
The iconic vocal group performs classic songs from the '60s onward at the stylish restaurant-nightclub. $43-$89. 8pm nightly thru July 25. 5210 Embarcadero West, Oakland. www.yoshis.com

We Are More @ California Humanities, Oakland
Exhibit of art by four queer comic artists; Ajuan Mance, Breena Nuñez, Lawrence Lindell, and Trinidad Escobar. Thru Sept. 538 9th St. Suite 210. Oakland. www.calhum.org

William Blake in Color @ William Blake Gallery
Exhibit of classic plates in the new gallery of historic art by the 18th- and 19th-century poet and illustrator. Mon-Fri 10am-5pm. Sat 11am-5pm. 49 Geary St. #205. www.williamblakegallery.com
TUESDAY 23
Andy Warhol @ SF MOMA
Andy Warhol: From A to B and Back Again, a new exhibition of the iconic pop artist's works, the first retrospective in 25 years; thru Sept 2. Also, Don't! Photography and the Art of Mistakes; Far Out: Suits, Habs, and Labs for Outer Space; The Chronicles of San Francisco, photo-muralist JR's interactive community giant group portrait; other exhibits of Modern art. Free/$25. Fri-Tue 10am-5pm; Thu 10am-9pm. 151 3rd St. www.sfmoma.org

Jackie Beat @ Oasis
LA's sassy sarcastic drag comic and parody singer returns for a birthday show celebrating herself! $30-$40. 7pm. 298 11th St. www.sfoasis.com

Material Domestication @ Museum of Craft & Design
Exhibit of works by six design artists whose work displays repetition and craft. Also, Wanzin Zhang: the Long Journey, ceramic sculptures; both thru July 14. 2569 3rd St. https://sfmcd.org

Smoke & Mirrors: The War on Drugs @ AAACC
Exhibit of works by six muralists and 20 artists focusing on pot use, hemp, and historical elements of cannabis in communities of color. Tue-Fri 12pm-6pm. Sat til 5pm. Thru Aug 31. 762 Fulton St. www.aaacc.org

Various Exhibits @ The Beat Museum
Enjoy exhibits, a bookstore and gift shop that celebrates the era of 'Beatnik' literature (Jack Kerouac, Allen Ginsberg, William S. Burroughs, etc.), with frequent readings, walking tours and other events in North Beach. $5-$8. Daily 10am-7pm. 540 Broadway www.kerouac.com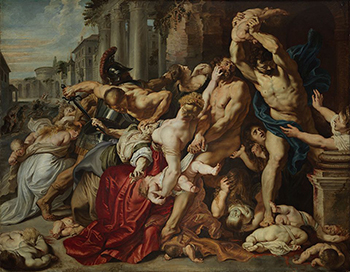 WEDNESDAY 24
Cabaret Karaoke
@ Feinstein's at the Nikko
Dick Bright MCs the new weekly karaoke night at the elegant nightclub. $12-$15. ($20 food/drink min.). thru Sept. 25. Hotel Nikko, 222 Mason St. www.feinsteinssf.com

Coffee, Rhum, Sugar and Gold:
A Post-Colonial Paradox @ MOAD
Exhibit of works that explore the legacy of European colonialism in the Caribbean through the work of 10 contemporary artists. Free/$10. Wed-Sat 11am-6pm. Sun 12pm-5pm. Thru Aug 11. 685 Mission St. www.moadsf.org

Early Rubens @ Legion of Honor
Exhibit of epic massive paintings of biblical and mythical subjects by Peter Paul Rubens; Thru Sept. 8. Also, Small Inventions: Artist's Books by Charles Hobson (thru July 14) and other exhibits of classical and modern art. Free/$30. Lincoln Park, 100 34th Ave. https://legionofhonor.famsf.org/

Exclusion @ Presidio Officers Club
Exhibit documenting the Presidio's Japanese-American incarceration during World War II; other exhibits show the history of the former military base and the SF peninsula. Free, Tue-Sun 10am-5pm; extended thru June 2020. 50 Maraga Ave. https://www.presidio.gov/officers-club/exhibitions/

Ken Burns' Country Music @ Palace of Fine Arts
Advance screening of the first episodes of Burns' new documentary about the roots of Country music, with the director, his team, and KQED moderator Mina Kim. $35-$125. 7:30pm. 3601 Lyon St. www.eventbrite.com

Naked Men's Sketch @ Eros
Get naked and take turns modeling at the sex club's popular weekly event. Donations/no entrance fee. 7pm-9pm. 2051 Market St. www.erossf.com

Rebeca Garcia-Gonzalez @ Sanchez Contemporary Gallery, Oakland
Exhibit of the artist's portraits of Puerto Rican Resilience. 1951 Telegraph Ave., Oakland. http://www.sanchezcontemporary.com/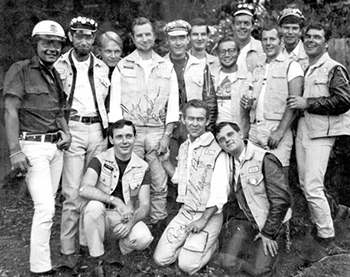 THURSDAY 25
Literary Speakeasy @ Martuni's
James J. Siegel's monthly authors and cocktails night welcomes poets Hilary Brown, Hadas Goshen, and Kevin Madrigal; author Chris Delyani; and musical guest Lisa Azzolino. 7pm. 4 Valencia St.

Robyn, Troye Sivan
@ Bill Graham Civic Auditorium
Pop groovy singer returns and the out gay singer opens. $80. 7pm. 99 Grove St. www.apeconcerts.com

Various Events @ Oakland LGBTQ Center
Social events and meetings at the new LGBTQ center include film screenings and workshops, including Bruthas Rising, trans men of color meetings, 4th Tuesdays, 6:30pm. Film screenings, 4th Saturdays, 7:30pm. Game nights, Fridays 7:30pm-11pm. Vogue sessions, first Saturdays. 3207 Lakeshore Ave. Oakland. https://www.oaklandlgbtqcenter.org/

FRIDAY 26
Early Leather @ GLBT History Museum
Early Leather: San Francisco's Leather Scene, 1966-1992 a slideshow and discussion with Peter Fiske and Gayle Rubin, Race Bannon, Steve Gaynes and Graylin Thornton. $5. 7pm. 4127 18th St. www.glbthistory.org

To submit event listings, email events@ebar.com
Deadline is each Thursday, a week before publication.
Comments on Facebook