Arts Events June 27-July 4, 2019
Wednesday Jun 26, 2019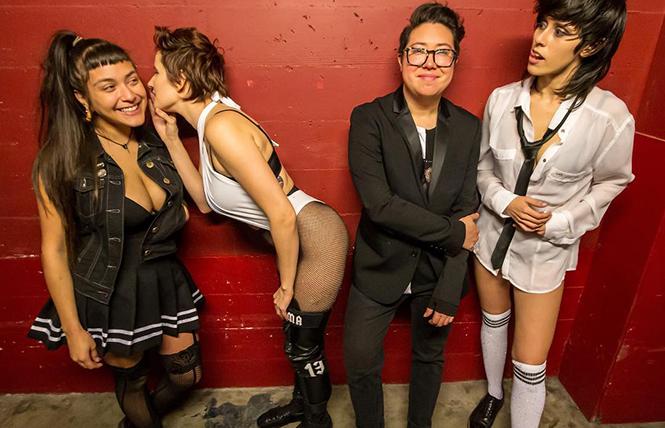 A delicious, rainbow-licious super-queer-ificious week to you and yours.


THURSDAY 27
Above Ground Theater Festival @ Mojo Theatre
Four-week festival of new solo and ensemble theatre/dance works. $15-$30. Thu-Sun thru June 29. 2940 16th St. https://www.ftloose.com/

Action Hero @ Phoenix Theatre
Theatre Rhinoceros' new production of John Fisher's play about an actor with Hollywood dreams. $20-$40. Thru July 6. 414 Mason St. www.TheRhino.org

Archduke @ Mountain View Center for the Arts
Pulitzer Prize finalist Rajiv Joseph's play explores how one man and one moment can derail an entire century. $40-$100. Thru June 30. 500 Castro St., Mountain View. www.theatreworks.org

Aunt Charlie's @ Tenderloin Museum
Multimedia exhibit about the historic Tenderloin drag bar; thru Dec 1. 398 Eddy St. http://www.tenderloinmuseum.org/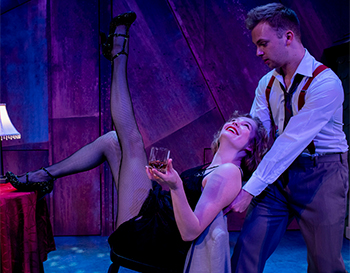 Cabaret @ SF Playhouse
New local production of Kander & Ebb and Masteroff's classic musical based on the John Van Druten play and stories by Christopher Isherwood, set in Weimar Germany. $35-$125. Tue-Thu & Sun 7pm. Fri & Sat 8pm. Also Sat 3pm, Sun 2pm. Thru Sept. 14. 450 Post St. www.sfplayhouse.org

Classic and New Films @ Castro Theatre
Frameline Film Festival thru June 30. www.frameline.org July 1: Do the Right Thing (7pm) and Boyz in the Hood (9:15). July 3: Grease sing-along (7:30)cohosted by Sara Moore and Laurie Bushman. $8-$15. 429 Castro St. http://www.castrotheatre.com/

Frameline Film Festival @ Various Cinemas
43rd annual huge festival of 100s of LGBTQ films from around the world. Screenings at the Castro, Roxie, Victoria, and more. www.frameline.org

Group Show @ Mercury20, Oakland
It's All Been So Nice, duo exhibit of works by Andrew Migul Fuller and Jeremiah Jenkins, and Duet by Kathleen King and Kerry Vander Meer. Both thru July 27. 475 25th St., Oakland. Thu-Sat 12pm-6pm. http://mercurytwenty.com/

Liberace and Liza @ Feinstein's at the Nikko
David Safferrt and Jillian Snow Harris return with their witty wacky nostalgic cabaret tribute to the glam costume pianist and Liza Minnelli. $30-$60 ($20 food/drink min.). 8pm. Hotel Nikko, 222 Mason St. www.feinsteinssf.com

Literary Speakeasy @ Martuni's
Four-year anniversary of the reading & musician series hosted by James J. Siegel, with Mark Abramson, Michael Tod Edgerton, Heather June Gibbons, Nazelah Jamison, and musical guest Emily Zisman. 7pm. 4 Valencia St.

Love Is Gay Tour @ Ivy Room, Honey Hive Gallery
Lucy & La Mer, Wasi and Polartropica perform queer fun songs! June 27, 8pm, $10. 860 San Pablo Ave., Albany www.ivyroom.com June 28, 6:30pm, 4117 Judah St. June 29, 5pm, Knockout Bar, 3223 Mission St. https://www.isawwasi.com/

Michelle Meow Show @ Commonwealth Club
Meow and cohost John Zipperer discuss LGBT issues with different prominent guests. Weekly, 12pm. 110 Embarcadero. www.commonwealthclub.org

Napa, Sonoma Pride @ Various Venues
Enjoy dances, cookouts, park parties, drag shows, youth dances, art shows and more; most Saturdays, Sundays thru June 28. www.NapaSonomaPride.org

Orlando @ War Memorial Opera House
Handel's 1733 opera (the first of three operas using plots drawn from Ludovico Ariosto's Renaissance epic Orlando Furioso) is performed. $26-$256. 7:30pm. 301 Van Ness Ave. www.sfopera.com

Sex and the City Live @ Oasis
The comic drag parody performances of scripts from the hit HBO show about four Manhattan women, adapted and starring D'Arcy Drollinger. $27-$50. Thu-Sat 7pm thru July 13. 298 11th St. www.sfoasis.com
FRIDAY 28
Adam Tendler @ Grace Cathedral
The pianist-author, special guests Prism Percussion and violinist Helen Kim, perform works of protest and meditation by John Cage, Joan La Barbara, Arvo Pärt, James MacMillan, and featuring Frederic Rzewski's epic solo for speaking pianist, De Profundis, based on Oscar Wilde's letter from prison; part of the Unearthed arts series at the Cathedral. Free/RSVP. 7:30pm. 1100 California St. https://gracecathedral.org/

Border People @ The Marsh
Dan Hoyle's new solo show embodies multiple characters based around the U.S./Mexico border wall controversies; extended thru Aug. 30. $25-$100. Wed-Fri 8pm, Sat 5pm. 1062 Valencia St. www.themarsh.org

Branden & James
@ Feinstein's at the Nikko
The vocal and cello duo, who happen to be married, perform classical-styled pop favorites. $40-$70 ($20 food/drink min.). 8pm. Also June 29. Hotel Nikko, 222 Mason St. www.feinsteinssf.com

The Crooked Room @ African-American Art & Culture Complex
Jerrie Johnson's solo show about being a Black queer woman in America. $15-$50. 8pm. Also June 29. 762 Fulton St. http://www.sfbatco.org/

The Fit @ Strand Theater
Carey Perloff's new play involves an Indian-American woman's travails to retain her ethnic identity in Silicon Valley's tech world. $30-$35. Wed, Thu 7pm. Fri & Sat 8pm. Sat 3pm thru June 29. 1127 Market St. www.sfplayhouse.org

Hamilton @ Orpheum Theatre
The mega-hit Tony-winning Broadway hip hop musical revision of American Revolutionary-era history. $111-$686. Thru Sept 8. 1192 Market St. www.shnsf.com

Older and Out @ North Berkeley Senior Center
Weekly group discussion about problems for elders in the LGBT community. 3:15pm. 1901 Hearst Ave., Berkeley. www.pacificcenter.org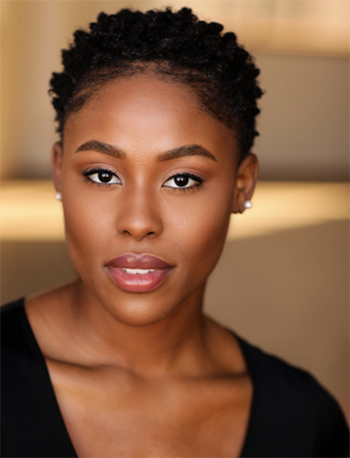 Once @ Gateway Theatre
42nd Street Moon's new production of the multi-Tony-winning musical, a straight romance about an Irish musician who falls for a Czech immigrant. $28-$75. Thru June 30. 215 Jackson St. www.42ndstmoon.org

Piano Bar @ Martuni's
Pianist Joe Wicht leads tasteful sing-along selections. 5:30-8:30pm. 4 Valencia St.

Queer California:
Untold Stories @ Oakland Museum
Multimedia exhibition documenting California LGBT lives, with contemporary artwork, rare historical materials, film, photography, sculpture; thru Aug. 11. Friday 5pm LGBT film screenings. Also, Cruisin' the Fossil Coastline, Ray Troll's colorful illustrations paired with paleontologist Kirk Johnson's research. Also, Take Root: Oakland Grows Food and other exhibits. Free/$15. 1000 Oak St. http://museumca.org/

Queer Yoga @ Love Story Yoga
All-level weekly classes in an LGBT space. $11. 6:30pm-7:30pm. 473 Valencia St. at 16th. http://www.lovestoryyoga.com/

Rusalka @ War Memorial Opera House
Antonin Dvorák's opera, a heartbreaking tale of love and sacrifice based on the same story that inspired The Little Mermaid, is performed. $89-$326. 7:30pm. Van Ness Ave. https://sfopera.com

Shortlived VIII @ PianoFight
PianoFight and A.C.T. present the nation's largest audience-judged theater competition, with multiple short plays performed over several weeks. $20; thru Aug. 10 (Finals at the Strand Theater Sept 7 & 8). 144 Taylor St. www.PianoFight.com

Trans March @ Dolores Park
Annual march for transgender people includes a brunch, rally, resource fair, and performances at Dolores Park, 11am-6pm, at 18th at Dolores St. Street march 6pm-7:30pm. www.transmarch.org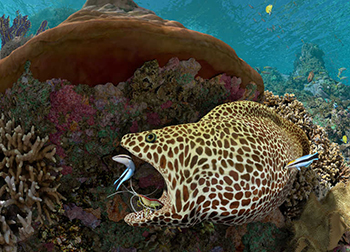 SATURDAY 29
Animation Exhibits @ Walt Disney Museum
Mickey Mouse: From Walt to the World (thru Jan 6), and other exhibits of animation art by the prolific studio's artists. 104 Montgomery St, The Presidio. $5-$25. 10am-6pm. Closed Tue. http://wdfmuseum.org/

Beach Blanket Babylon @ Club Fugazi
The musical comedy revue celebrates its final year with fun lineup of political and pop culture icons, all in gigantic wigs. $25-$160. Beer/wine served; cash only; 21+, except where noted. Wed-Fri 8pm. Sat 6pm & 9pm. Sun 2pm & 5pm. 678 Beach Blanket Babylon Blvd. (Green St.). 421-4222. www.beachblanketbabylon.com

Carmen @ War Memorial Opera House
Bizet's classic opera of passion and tragedy is performed. $26-$256. 7:30pm. 301 Van Ness Ave. www.sfopera.com

Comic Exhibits @ Cartoon Art Museum
Mais Kobabe's Gender Queer, thru July 1; among other exhibits. 11am-5pm. 781 Beach St. www.cartoonart.org

David King @ IS Fine Art and Design
The local artist's new beguiling collage/abstract works. 1100 Sutter St. http://ianstallings.com/

Dyke March @ Dolores Park
Annual march by/for lesbians, dykes, daggers, etc. Rally & performances 11am-4:30pm. March 5pm-6:30pm from Dolores Park through the Castro and back. www.thedykemarch.org

Films @ BAM/PFA
Artistic and award-winning films, including international features, and documentaries about artists; ongoing. 2155 Center St., Berkeley. www.bampfa.org

Kiss My Aztec! @ Berkeley Rep
John Leguizamo and Tony Taccone's hilarious multi-genre musical comedy about woke Aztecs taking on Spanish invaders. $35-$115. Thru July 14. 2025 Addison St., Berkeley. www.berkeleyrep.org

LGBTQ Histories from the WWII Home Front
@ Rosie the Riveter Visitor Education Center, Richmond
Park indoor exhibit that showcases the lives of historic LGBT people. Open daily 10am-5pm. 1414 Harbour Way South, Suite 3000, Richmond. https://www.nps.gov/rori/index.htm

Mamma Mia! @ San Jose Stage Company
South Bay production of the hit ABBA jukebox musical about romance and paternity queries on a Greek island. $32-$60. 8pm. Thru July 7. 490 South First St., San Jose. www.thestage.org

Mia Nakano @ CIIS
The Visibility Project, the artist's series of portraits of diverse people. Desai Matta Gallery, California Institute of Integral Studies, 1453 Mission St. www.ciis.edu

Other Cinema @ ATA Gallery
Weekly screenings of wacky, unusual, short, documentary and animated films; free books, vinyl, VHS and wine. $7. 8:30pm. 992 Valencia St. www.othercinema.com

Sadie Barnette: The New Eagle Creek Saloon @ The Lab
The Oakland artist's installation recreates and honors her father's history as owner of SF's first Black-owned gay bar, with archival materials and 'hosted' events; thru June 30. 2948 16th St. www.thelab.org

Sex Work is Gay @ Café Du Nord
Bands Copyslut, El Primo Inocente, Kooleidescope, Salami Rose, Joe Louis and DJ Freddie Fiers, plus comic Reiko Rasch perform at a benefit for Homeless Youth Alliance. $13-$20. 8pm. 2174 Market St. https://swedishamericanhall.com/cafe-du-nord

Skate Night @ Church on 8 Wheels
Wheeled fun at the former Sacred Heart Church-turned disco roller skate party space, hosted by John D. Miles, the "Godfather of Skate," including Saturday's Black Rock night (Burning Man garb encouraged). 7pm-10pm. Sat afternoon sessions 1pm-2pm and 3pm-5pm. $10. Kids 12 and under $5. Skate rentals $5. 554 Fillmore St at Fell. www.churchof8wheels.com

Stonewall: 50 Years @ Harvey Milk Photo Center
Group exhibit of LGBT photography focusing on Pride events. Thru July 21. Reg. hours Tue-Thu 3pm-9:30pm. Sat 10am-5:300pm, Sun 11am-5:30pm. 50 Scott St. http://harveymilkphotocenter.org

That Don Reed Show @ The Marsh Berkeley
The local actor-playwright's solo show combines autobiographical storytelling, improv and comedy. $20-$100. 8:30pm. Also 5:30pm Sundays, thru July 21. 2120 Allston Way, Berkeley. www.themarsh.org

Various Exhibits @ NIAD Art Center, Richmond
Exhibits of art by visiting professionals, and art made by developmentally disabled people. Mon-Fri 10am-4pm. 551 23rd St., Richmond. (510) 620-0290. www.niadart.org

Walt Whitman Celebration @ Dada Bar
Music and readings to honor the gay poet, with Conspiracy of Beards, actors Greg Meyer, Dixon Phillips, Danielle Thys, Steven Winn, and Whitman emulator Ryan Hayes. Special guests include Kathleen Antonia, Peter Maravelis, and poet Mason J. Musical with Anne Goess (violin) and Michael Irwin (banjo). 6pm-9pm. Mechanics' Building, 65 Post St. www.dadasf.com

Wild SF Walking Tours @ Citywide
Enjoy weekly informed tours of various parts of San Francisco, from Chinatown to the Haight, and a 'radical' and political-themed LGBT-inclusive tour. Various dates and times. $15-$25. www.wildsftours.com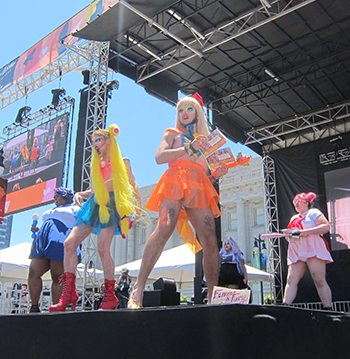 SUNDAY 30
Ecstatic Dance @ Sacred Heart Church
Weekly group freeform dance with a spiritual flavor at the former church-turned event space. $15. 9am-12pm. Also Wed. and Fridays in Oakland and Fairfax. 554 Fillmore St. www.ecstaticdance.org

Expedition Reef
@ California Academy of Sciences
Exhibits and planetarium shows with various live, interactive and installed exhibits about animals, plants and the earth; Deep Reefs, Giants of Land and Sea, Gems and Minerals, and more. $20-$35. Mon-Sat 9:30am-5pm. Sun 11am-5pm. 55 Music Concourse Drive, Golden Gate Park. 379-8000. www.calacademy.org

Various Exhibits @ de Young Museum
Fans of the Eighteenth Century (thru June 30), Ordinary Objects/Wild Things (thru July 14), Specters of Disruption (thru Nov 10) and exhibits of Modern and historic art, including embroidery, Maori portraits and installations. Free/$15. 50 Hagiwara Tea Garden Drive, Golden Gate Park. www.famsf.org

Muldoon Elder @ Laguna 500
Intimate exhibit of paintings and drawings by the local artist. 500 Laguna St. https://thelaguna500.com/

The Oldest Living Cater Waiter @ Gateway Theatre
Michael Patrick Gaffney's "Best of Fringe Festival" comedic solo show serves up a witty take on food service, fame and self-discovery. $20-$45. Sun-Tue, 7pm thru July 9. 215 Jackson St. www.42ndstmoon.org

Plant Exhibits @ Conservatory of Flowers
Artfully arranged plant and floral exhibits; special evening events and parties. 100 John F. Kennedy Drive, Golden Gate Park. https://conservatoryofflowers.org

Queer Tango @ Finnish Hall, Berkeley
Same-sex partner tango dancing, including lessons for newbies, food and drinks. $5-$10. 3:30pm-6:30pm. 1970 Chestnut St, Berkeley. www.finnishhall.org

San Francisco Pride @ Civic Center, Market Street
The annual march and celebration includes 100s of contingents in the parade (grandstand seating $40, also ASL interpretation and accessible sections at United Nations Plaza), multiple DJed dance areas around Civic Center, business and nonprofit booths, food, drinks and on the mainstage, Amara La Negra, Pansy Division, Big Dipper, Cheer SF, and many more; hosts Sister Roma and Honey Mahogany. Also, June 30 VIP party inside City Hall rotunda features food, drinks, and entertainers on the scenic staircase ($65-$85). Saturday mainstage Pride as well, with cohosts Persia and Yves Saint Croissant. Gate donations. Both days 11am-6pm. www.sfpride.org

Sprightly @ SF Public Library
Weekly hangout for LGBTQ youth, with crafts, snacks and activities. 12:30pm-2:30pm. James C. Hormel Center, 3rd floor, 100 Larkin St. www.sfpl.org

Tattoos in Japanese Prints @ Asian Art Museum
Tattoos in Japanese Prints and The Bold Brush of Au Ho-Nein, both thru Aug. 18; also, Contemporary works by Kim Heecheon and Liu Jianhua; exhibits of sculpture and antiquities. Sunday café specialties from $7-$16. Free-$20. Tue-Sun 10am-5pm. 200 Larkin St. http://www.asianart.org/

Various Exhibits @ Treasure Island Museum
The Port Chicago Story: Lighting the Fuse to Civil Rights, thru July 7. Also, collections of Golden Gate Expo postcards, military memorabilia and more. Building One, Treasure Island, One Avenue of the Palms. www.treasureislandmuseum.org

Various Exhibits @ Chabot Space & Science Museum, Oakland
Space, science and planetary exhibits, including planetarium shows and the Observatory; special nighttime events like meteor shower shows. Free-$18. 10000 Skyline Blvd., Oakland. www.chabotspace.org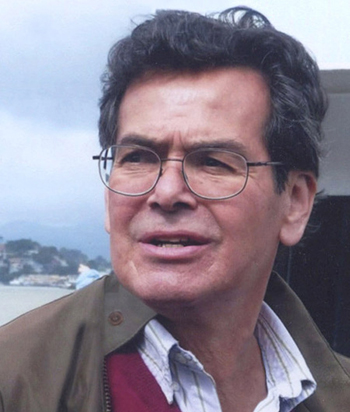 MONDAY 1
Bitchin'; an Art Show for Humans and Dogs @ Creativity Explored
Group exhibit of amusing art works of dogs by the members of the developmentally challenged artists group. Mon-Fri 10am-5pm (Thu 7pm) Sat 12pm-5pm. Thru July 11. 3245 16th St. www.creativityexplored.org

Chosen Familias @ GLBT History Museum
Chosen Familias: Bay Area LGBTQ Latinx Stories. Also, The Mayor of Folsom Street: Alan Selby's Legacy, an exhibit of the leather culture pioneer. $5. 4127 18th St. www.glbthistory.org

Odd Mondays @ Folio Books
Poets Natasha Dennerstein, David Hathwell and James Cagney reaad. 7pm. 3957 24th St. www.foliosf.com

Queer as German Folk @ SF Public Library
Exhibit of ephemera and memorabilia about Stonewall rebellion commemorations in Germany and worldwide; thru Sept 26. 100 Larkin St. www.sfpl.org

Show Me as I Want to Be Seen @ Contemporary Jewish Museum
Show Me as I Want to Be Seen, the work of groundbreaking French Jewish artist, Surrealist, and activist Claude Cahun (1894—1954) and her lifelong lover and collaborator Marcel Moore (1892—1972), thru July 7; In That Case: Havruta in Contemporary Art—Oxossi Ayofemi and Risa Wechsler, thru July. Free/$17. 736 Mission St. https://thecjm.org/

William Blake in Color @ William Blake Gallery
Exhibit of classic plates in the new gallery of historic art by the 18th- and 19th-century poet and illustrator. Mon-Fri 10am-5pm. Sat 11am-5pm. 49 Geary St. #205. www.williamblakegallery.com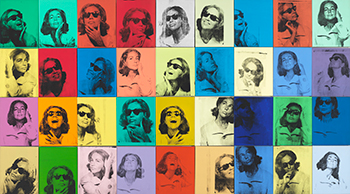 TUESDAY 2
Andy Warhol @ SF MOMA
Andy Warhol: From A to B and Back Again, a new exhibition of the iconic pop artist's works, the first retrospective in 25 years; thru Sept 2. Also, The Chronicles of San Francisco, photo-muralist JR's interactive community giant group portrait; other exhibits of Modern art. Free/$25. Fri-Tue 10am-5pm; Thu 10am-9pm. 151 3rd St. www.sfmoma.org

Material Domestication @ Museum of Craft & Design
Exhibit of works by six design artists whose work displays repetition and craft. Also, Wanzin Zhang: the Long Journey, ceramic sculptures; both thru July 14. 2569 3rd St. https://sfmcd.org

Smoke & Mirrors: The War on Drugs @ AAACC
Exhibit of works by six muralists and 20 artists focusing on pot use, hemp, and historical elements of cannabis in communities of color. Tue-Fri 12pm-6pm. Sat til 5pm. Thru Aug 31. 762 Fulton St. www.aaacc.org

Various Exhibits @ The Beat Museum
Enjoy exhibits, a bookstore and gift shop that celebrates the era of 'Beatnik' literature (Jack Kerouac, Allen Ginsberg, William S. Burroughs, etc.), with frequent readings, walking tours and other events in North Beach. $5-$8. Daily 10am-7pm. 540 Broadway www.kerouac.com
WEDNESDAY 3
Coffee, Rhum, Sugar and Gold:
A Post-Colonial Paradox @ MOAD
Exhibit of works that explore the legacy of European colonialism in the Caribbean through the work of 10 contemporary artists. Free/$10. Wed-Sat 11am-6pm. Sun 12pm-5pm. Thru Aug 11. 685 Mission St. www.moadsf.org

Exclusion @ Presidio Officers Club
Exhibit documenting the Presidio's Japanese-American incarceration during World War II; other exhibits show the history of the former military base and the SF peninsula. Free, Tue-Sun 10am-5pm; extended thru June 2020. 50 Maraga Ave. https://www.presidio.gov/officers-club/exhibitions/

Marin County Fair @ Marin Fairgrounds
Enjoy rides, food, agriculture and animal exhibits, live music (Dwight Yoakam, Joan Jett & The Blackhearts, Cheap Trick and Steel Pulse, and an ABBA tribute band). $10-$60. Thru July 7. 10 Ave. of the Flags, San Rafael. www.marinfair.org

Naked Men's Sketch @ Eros
Get naked and take turns modeling at the sex club's popular weekly event. Donations/no entrance fee. 7pm-9pm. 2051 Market St. www.erossf.com

Then They Came For Me @ Futures Without Violence
Incarceration of Japanese Americans During WWII and the Demise of Civil Liberties, a touring multimedia exhibit documenting the terrifying period in U.S. history when the government scapegoated and imprisoned thousands of people of Japanese ancestry, including photographs by Dorothea Lange and Ansel Adams, alongside works by incarcerated Japanese American artists Toyo Miyatake and Miné Okubo. Free. Wed-Sun 10am-6pm. Extended thru Sept 1. 100 Montgomery St. https://thentheycame.org/

Various Events @ Oakland LGBTQ Center
Social events and meetings at the new LGBTQ center include film screenings and workshops, including Bruthas Rising, trans men of color meetings, 4th Tuesdays, 6:30pm. Film screenings, 4th Saturdays, 7:30pm. Game nights, Fridays 7:30pm-11pm. Vogue sessions, first Saturdays. 3207 Lakeshore Ave. Oakland. https://www.oaklandlgbtqcenter.org/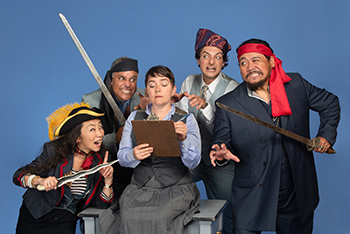 THURSDAY 4
Early Rubens @ Legion of Honor
Exhibit of epic massive paintings of biblical and mythical subjects by Peter Paul Rubens; Thru Sept 8. Also, Small Inventions: Artist's Books by Charles Hobson (thru July 14) and other exhibits of classical and modern art. Open July 4. Free/$30. Lincoln Park, 100 34th Ave. https://legionofhonor.famsf.org/

Fireworks Displays @ Bay Area
San Francisco fireorks at the Marina. Berkeley Marina includes daytime events and live music; free/ alcohol-free. www.AnotherBullwinkelShow.com

Floral Exhibits @ SF Botanical Garden
Visit the lush gardens with displays of trees, flowers and shrubs from around the world, including the annual Magnolia bloom. Monthly plant sales, plus art exhibits and gift shop; free entry with SF proof of residency. $5-$10 for others. 7:30am-closing. 9th Ave at Lincoln Way. https://sfbotanicalgarden.org/

San Francisco Mime Troupe @ Dolores Park
The company celebrates its 60th anniversary and performs Treasure Island, an update on the classic tale, with a development/greed scandal as the story. Free/$20 donations. 2pm. 19th St. at Dolores. At Bay Area locales thru Sept 8. www.sfmt.org


To submit event listings, email events@ebar.com
Deadline is each Thursday, a week before publication.
Comments on Facebook