Arts Events May 23-30, 2019
Wednesday May 22, 2019
Step up, roll up, sit down or standing room only for shows, exhibit, concerts and more arts events.


THURSDAY 23
110 in the Shade @ Gateway Theatre
42nd Street Moon's energetic production of Harvey Schmidt, Tom Jones and N. Richard Nash's popular romantic musical. $30-$70. Wed-Sun thru May 12. 215 Jackson St. www.42ndStMoon.org

American Psycho @ Victoria Theatre
Previews begin for Ray of Light Theatre's production of Duncan Sheik and Roberto Aguirre-Sacasa's darkly satiric musical based on the 1980s Bret Easton Ellis novel. $15-$40. Thru June 8. 2961 16th St. www.rayoflighttheatre.com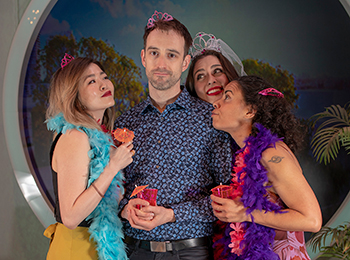 Aussie Heat @ Oasis
The sexy Australian men's strip troupe performs. $27-$50. 7pm. Also May 24 & 25. 298 11th St. www.sfoasis.com

From Baghdad to the Bay
@ SF Public Library
Screening of the documentary about gay SF resident Ghazwan Alsharif's epic journey as an Iraqi refugee and former translator for the U.S. military. Free. 6pm. Koret Auditorium, lower level. 110 Larkin St. www.sfpl.org

Classic and New Films @ Castro Theatre
May 23: The Big Lebowski (7pm) and Kingpin (9:10). May 24: The Exorcist (7:15) and Amityville II: The Possession (9:40). May 25: restored print of Sergei Bondarchuk's epic War and Peace ($20, 1966, 1pm, in 3 parts). May 28: Purple Rain (7pm) and Tommy (9pm). May 31: Rocketman (12:30, 3:30, 6:30, 9:30, thru June 6). $8-$11. 429 Castro St. http://www.castrotheatre.com/

Juanes @ UC Theatre, Berkeley
Columbian singer-sonwriter performs. $75. 8pm. 2036 University Ave., Berkeley. www.juanes.net www.theuctheatre.org
The Mayor of Folsom Street
@ GLBT History Museum
The Mayor of Folsom Street: Alan Selby's Legacy, an exhibit of the leather culture pioneer. Also, SoMa Nights: 1980s-1990s Queer Club Photography, an exhibit of prints by prolific photographer Melissa Hawkins; thru May 27. May 23: Fighting Back: Unions, Workers and Queers: An Enduring Alliance, a panel discussion. 7pm. $5. $5. 4127 18th St. www.glbthistory.org

MAX 2019 @ Various Venues
Media Art eXploration, a space, arts and science festival of performances, exhibits, talks, and parties all over the Bay Area. Thru May 18. https://mediaartexploration.org/

Michelle Meow Show @ Commonwealth Club
Meow and cohost John Zipperer discuss LGBT issues with different prominent guests. Weekly, 12pm. 110 Embarcadero. www.commonwealthclub.org

Peter Shinkle @ Commonwealth Club
Author of Ike's Mystery Man: the Secret Lives of Robert Cutler discusses his book about the gay government figure, with Michelle Meow. Free. 12pm. 110 Embarcadero. www.commonwealthclub.org

SF International Arts Festival @ Fort Mason
See new dance, theatre and performance works by Sha Sha Higby (photo) Joe Landini, Tango ConFusion, OOMPH Dance Theatre, pateldanceworks, Steamroller Dance Company, Lucia August/ Everyone Can Dance, ABADA Capoeira SF. $15-$38. Thru June 2. Various spaces, 2 Marina Blvd. www.sfiaf.org

Significant Other @ SF Playhouse
Joshua Harmon's witty romantic comedy about a gay men who endures all his friends' weddings. $20-$100. Thru June 15. 450 Post St. www.sfplayhouse.org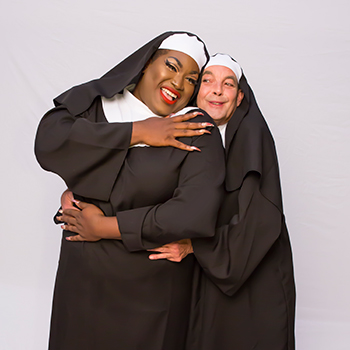 FRIDAY 24
Cupcakke @ Oasis
The sassy hip hop star performs, with DJ Ion the Prize. $25-$40. 10pm-1am. 298 11th St. www.sfoasis.com

Hamilton @ Orpheum Theatre
The mega-hit Tony-winning Broadway hip hop musical revision of American Revolutionary-era history. $111-$686. Thru Sept 8. 1192 Market St. www.shnsf.com

Older and Out
@ North Berkeley Senior Center
Weekly group discussion about problems for elders in the LGBT community. 3:15pm. 1901 Hearst Ave., Berkeley. www.pacificcenter.org


Queer California: Untold Stories @ Oakland Museum
Multimedia exhibition documenting California LGBT lives, with contemporary artwork, rare historical materials, film, photography, sculpture; thru Aug. 11 Also, Cruisin' the Fossil Coastline, Ray Troll's colorful illustrations paired with paleontologist Kirk Johnson's research. Also, Take Root: Oakland Grows Food and other exhibits. Free/$15. 1000 Oak St. http://museumca.org/

Sadie Barnette: The New Eagle Creek Saloon @ The Lab
The Oakland artist's installation recreates and honors her father's history as owner of SF's first Black-owned gay bar, with archival materials and 'hosted' events; thru June 30. 2948 16th St. www.thelab.org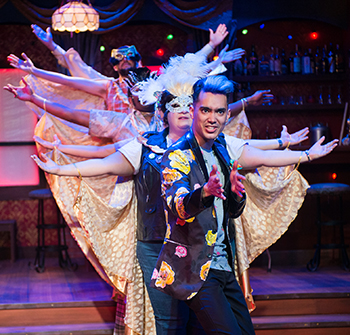 Sister Act @ Gateway Theatre
The nun-filled musical comedy. $15-$20. Wed-Sat 8pm. Sat 3pm; thru June 1. 215 Jackson St. http://therhino.org/

Queer Yoga @ Love Story Yoga
All-level weekly classes in an LGBT space. $11. 6:30pm-7:30pm. 473 Valencia St. at 16th. http://www.lovestoryyoga.com/

The View UpStairs @ New Conservatory Theatre Center
Max Vernon's glam-rock gospel-pop musical, about a man who's transported back in time to a historic 1960s New Orleans gay bar, gets a regional premiere. $35-$60. Live music pre-show Wednesdays. Thru June 9. 25 Van Ness Ave. www.nctcsf.org

Work MORE 8: Drag House @ CounterPulse
VivvyAnne ForeverMore brings 23 drag acts to the experimental performance space. $20-$35. 8pm. Also May 25, 31 and June 1. 80 Turk St. www.counterpulse.org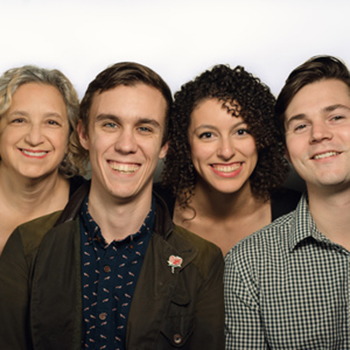 SATURDAY 25
Animation Exhibits @ Walt Disney Museum
Mickey Mouse: From Walt to the World (thru Jan 6), and other exhibits of animation art by the prolific studio's artists. 104 Montgomery St, The Presidio. $5-$25. 10am-6pm. Closed Tue. http://wdfmuseum.org/

Beach Blanket Babylon @ Club Fugazi
The musical comedy revue celebrates its final year with fun lineup of political and pop culture icons, all in gigantic wigs. $25-$160. Beer/wine served; cash only; 21+, except where noted. Wed-Fri 8pm. Sat 6pm & 9pm. Sun 2pm & 5pm. 678 Beach Blanket Babylon Blvd. (Green St.). 421-4222. www.beachblanketbabylon.com

David King @ IS Fine Art and Design
The local artist's new beguiling collage/abstract works. 1100 Sutter St. http://ianstallings.com/

Films @ BAM/PFA
Artistic and award-winning films, including international features, and documentaries about artists; ongoing. 2155 Center St., Berkeley. www.bampfa.org

The Jungle @ Curran Theatre
Joe Murphy and Joe Robertson's acclaimed drama about French refugee camp immigrants, set in an up-close immersive and intimate staging. $79-$165. Thru May 19. 445 Geary St. www.sfcurran.com

LGBTQ Histories from the WWII Home Front
@ Rosie the Riveter Visitor Education Center, Richmond
Park indoor exhibit that showcases the lives of historic LGBT people. Open daily 10am-5pm. 1414 Harbour Way South, Suite 3000, Richmond. https://www.nps.gov/rori/index.htm

Other Cinema @ ATA Gallery
Weekly screenings of wacky, unusual, short, documentary and animated films; free books, vinyl, VHS and wine. $7. 8:30pm. 992 Valencia St. www.othercinema.com

Real Vocal String Quartet @ YBCA
Culture Kin, songs and pieces in collaboration with artists from eight of San Francisco's international sister cities. $24-$30. 8pm. 701 Mission St. www.ybca.org

Skate Night @ Church on 8 Wheels
Wheeled fun at the former Sacred Heart Church-turned disco roller skate party space, hosted by John D. Miles, the "Godfather of Skate," including Saturday's Black Rock night (Burning Man garb encouraged). 7pm-10pm. Sat afternoon sessions 1pm-2pm and 3pm-5pm. $10. Kids 12 and under $5. Skate rentals $5. 554 Fillmore St at Fell. www.churchof8wheels.com

The Specials @ Fox Theater Oakland
The British ska-pop band performs on their 40th anniversary tour and music from a new album. $45-$60. 8pm. 1807 Telegraph Ave www.apeconcerts.com

That Don Reed Show @ The Marsh Berkeley
The award-winning solo performer returns with his acclaimed show about Black media stereotypes and his own identity. $20-$100. Sat 8:30pm, Sun 5:30pm, thru June 9. 2120 Allston way, Berkeley. www.themarsh.org

Tommy Davidson @ Yoshi's Oakland
The comic and singer performs. $39. 7:30pm & 9:30pm. May 26 7pm & 9pm. 510 Embarcadero West, Oakland. www.yoshis.com

Various Exhibits @ NIAD Art Center, Richmond
Exhibits of art by visiting professionals, and art made by developmentally disabled people. Mon-Fri 10am-4pm. 551 23rd St., Richmond. (510) 620-0290. www.niadart.org

Who Killed Sylvia Plath? @ The Marsh
Lorri Holt performs Lynne Kaufman's fascinating solo play about the tragic demise of the poet. $25-$100. Sat 8:30pm, Sun 5:30pm. Thru June 16. 1062 Valencia St. www.themarsh.org

Wild SF Walking Tours @ Citywide
Enjoy weekly informed tours of various parts of San Francisco, from Chinatown to the Haight, and a 'radical' and political-themed LGBT-inclusive tour. Various dates and times. $15-$25. www.wildsftours.com
SUNDAY 26
Andy Warhol @ SF MOMA
Andy Warhol: From A to B and Back Again, a new exhibition of the pop artist's works, the first retrospective in 25 years; thru Sept 2. Also, other exhibits of Modern art. Free/$25. Fri-Tue 10am-5pm; Thu 10am-9pm. 151 3rd St. www.sfmoma.org

Ecstatic Dance @ Sacred Heart Church
Weekly group freeform dance with a spiritual flavor at the former church-turned event space. $15. 9am-12pm. Also Wed. and Fridays in Oakland and Fairfax. 554 Fillmore St. www.ecstaticdance.org

Expedition Reef
@ California Academy of Sciences
Exhibits and planetarium shows with various live, interactive and installed exhibits about animals, plants and the earth; Deep Reefs, Giants of Land and Sea, Gems and Minerals, and more. $20-$35. Mon-Sat 9:30am-5pm. Sun 11am-5pm. 55 Music Concourse Drive, Golden Gate Park. 379-8000. www.calacademy.org

Floral Exhibits @ SF Botanical Garden
Visit the lush gardens with displays of trees, flowers and shrubs from around the world, including the annual Magnolia bloom. Monthly plant sales, plus art exhibits and gift shop; free entry with SF proof of residency. $5-$10 for others. 7:30am-closing. 9th Ave at Lincoln Way. https://sfbotanicalgarden.org/

Karen Margolis @ K. Imperial Fine Art
False Positives, the artist's new exhibit of abstract works. Thru June 1. 49 Geary St. www.kimperialfineart.com

Maricela, Luis Mora @ Dance Palace
Art and photo exhibit of imagery and symbolism of Danza Azteca. 503 B St., Point Reyes Station. http://dancepalace.org

Marks in Time @ Marin Center
Exhibit of the work of tattoo artists; thru May 31. 10 Ave of the Flags, San Rafael. www.marincounty.org
Monet: The Late Years
@ de Young Museum
New exhibit of the French Impressionist's great later works, including Water Lilies; thru May 27. Also, modern and historic art, including embroidery, Maori portraits and installations. Free/$15. 50 Hagiwara Tea Garden Drive, Golden Gate Park. www.famsf.org

Muldoon Elder @ Laguna 500
Intimate exhibit of paintings and drawings by the local artist. 500 Laguna St. https://thelaguna500.com/

Plant Exhibits @ Conservatory of Flowers
Artfully arranged plant and floral exhibits; special evening events and parties. 100 John F. Kennedy Drive, Golden Gate Park. https://conservatoryofflowers.org

Queer Tango @ Finnish Hall, Berkeley
Same-sex partner tango dancing, including lessons for newbies, food and drinks. $5-$10. 3:30pm-6:30pm. 1970 Chestnut St, Berkeley. www.finnishhall.org

Sprightly @ SF Public Library
Weekly hangout for LGBTQ youth, with crafts, snacks and activities. 12:30pm-2:30pm. James C. Hormel Center, 3rd floor, 100 Larkin St. www.sfpl.org

Various Exhibits @ Asian Art Museum
Contemporary works by Kim Heecheon and Liu Jianhua; Tattoos in Japanese Prints and The Bold Brush of Au Ho-Nein, both thru Aug. 18; also, exhibits of sculpture and antiquities. Sunday café specialties from $7-$16. Free-$20. Tue-Sun 10am-5pm. 200 Larkin St.
http://www.asianart.org/

Various Exhibits @ Chabot Space & Science Museum, Oakland
Space, science and planetary exhibits, including planetarium shows and the Observatory; special nighttime events like meteor shower shows. Free-$18. 10000 Skyline Blvd., Oakland. www.chabotspace.org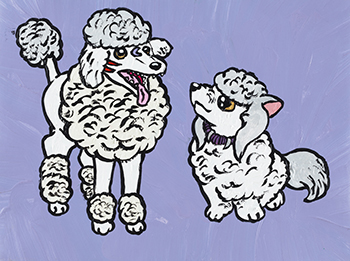 MONDAY 27
Bitchin'; an Art Show for Humans and Dogs @ Creativity Explored
Group exhibit of amusing art works of dogs by the members of the developmentally challenged artists group. Mon-Fri 10am-5pm (Thu 7pm) Sat 12pm-5pm. 3245 16th St. www.creativityexplored.org

Gordon Silveria @ Strut
'Queers in Space,' an exhibit of the artist's scifi comic illustrations. Thru May. 470 Castro St. www.strutsf.org

Show Me as I Want to Be Seen @ Contemporary Jewish Museum
Show Me as I Want to Be Seen, the work of groundbreaking French Jewish artist, Surrealist, and activist Claude Cahun (1894—1954) and her lifelong lover and collaborator Marcel Moore (1892—1972), thru July 7; In That Case: Havruta in Contemporary Art—Oxossi Ayofemi and Risa Wechsler, thru July. Lew the Jew and His Circle: Origins of American Tattoo, an exhibit of the prolific tattoo artist's work, tools and life; thru June 9. 736 Mission St. https://thecjm.org/

William Blake in Color @ William Blake Gallery
Exhibit of classic plates in the new gallery of historic art by the 18th- and 19th-century poet and illustrator. Mon-Fri 10am-5pm. Sat 11am-5pm. 49 Geary St. #205. www.williamblakegallery.com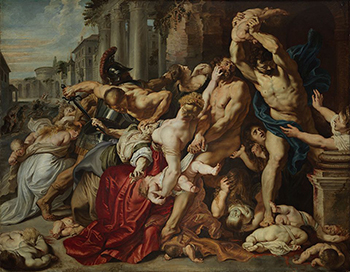 TUESDAY 28
Early Rubens @ Legion of Honor
Exhibit of epic massive paintings of biblical and mythical subjects by Peter Paul Rubens; Thru Sept 8. Also, Small Inventions: Artist's Books by Charles Hobson (thru July 14); Mummies and Medicine (thru April 14) and other exhibits of classical and modern art. Free/$30. Lincoln Park, 100 34th Ave. https://legionofhonor.famsf.org/

Joan Brown @ Anglim Gilbert Gallery
Exhibit of figurative paintings by the late local artist. Tue-Sat 11am-6pm, thru June 22. 1275 Minnesota St. http://anglimgilbertgallery.com

Lambda Literary Award Finalists @ SF Public Library
Local finalists in the 31st annual LGBT literary awards read from their nominated works in several genres, including Nona Caspers, Isaac R. Fellman, Bud Gundy, Julian/Sara Mithra, Kayleigh Sky and Avery Cassell. 5:30pm. Latino/Hispanic Room, lower level. 100 Larkin St. www.sfpl.org

Little Feat @ Fox Theater Oakland
The band celebrates its 50th anniversary. $55-$95. 8pm. 1807 Telegraph Ave www.apeconcerts.com

Material Domestication @ Museum of Craft & Design
Exhibit of works by six design artists whose work displays repetiion and craft. Also, Wanzin Zhang: the Long Journey, ceramic sculptures; both thru July 14. 2569 3rd St. https://sfmcd.org

Smoke & Mirrors: The War on Drugs @ AAACC
Exhibit of works by six muralists and 20 artists focusing on pot use, hemp, and historical elements of cannabis in communities of color. Tue-Fri 12pm-6pm. Sat til 5pm. Thru Aug 31. 762 Fulton St. www.aaacc.org

Survey Bay Area @ Montague Gallery
Group exhibit of Bay Area glass artists; 5:30pm-7:30pm; thru April 13. Tue-Fri 11am-6pm. Sat 11am-5pm. 445A Sutter St. http://montaguegallerysf.com/

Various Exhibits @ The Beat Museum
Enjoy exhibits, a bookstore and gift shop that celebrates the era of 'Beatnik' literature (Jack Kerouac, Allen Ginsberg, William S. Burroughs, etc.), with frequent readings, walking tours and other events in North Beach. $5-$8. Daily 10am-7pm. 540 Broadway www.kerouac.com
WEDNESDAY 29
About Ed @ SF Arts Commission
Discussion and reading by two of the late artist Ed Aulerich-Sugai's partners, writer Robert Glück and clinical social worker Daniel Ostrow, in a reading dedicated to the vibrant life and work of the artist. 6:30pm. 401 Van Ness Ave, #126. www.sfartscommission.org

Billie Eilish @ Bill Graham Civic Auditorium
The popular British singer-songwriter performs with her band; Denzel Curry opens. $55 and up. 7:30pm. Civic Center. www.apeconcerts.com

Border People @ The Marsh
Dan Hoyle's new solo show embodies multiple characters based around the U.S./Mexico border wall controversies; extended thru June 22. $25-$100. Wed-Fri 8pm, Sat 5pm. 1062 Valencia St. www.themarsh.org

Coffee, Rhum, Sugar and Gold: A Post-Colonial Paradox @ MOAD
Exhibit of works that explore the legacy of European colonialism in the Caribbean through the work of 10 contemporary artists. Free/$10. Wed-Sat 11am-6pm. Sun 12pm-5pm. Thru Aug 11. 685 Mission St. www.moadsf.org

Documentary Film Festival @ Roxie, Brava Theaters
Fascinating documentary films from around the world; thru June 13. 3117 16th St. and 2781 24th St. www.sfindie.com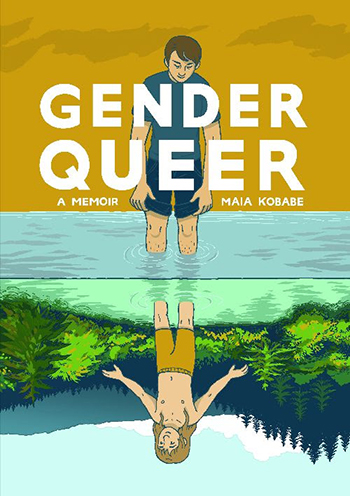 Exclusion @ Presidio Officers Club
Exhibit documenting the Presidio's Japanese-American incarceration during World War II; other exhibits show the history of the former military base and the SF peninsula. Free, Tue-Sun 10am-5pm. Thru Spring 2019. 50 Maraga Ave. https://www.presidio.gov/officers-club/exhibitions/

Gender Queer @ Cartoon Art Museum
Mais Kobabe's Gender Queer, thru July 1, and other exhibits. 11am-5pm. 781 Beach St. www.cartoonart.org

Naked Mens Sketch @ Eros
Get naked and take turns modeling at the sex club's popular weekly event. Donations/no entrance fee. 7pm-9pm. 2051 Market St. www.erossf.com

Rhinoceros @ Geary Theatre
American Conservatory Theatre's new production of Eugene Ionesco's classic and still timely dark satire about political mendacity and cultural conformity; translated by Derek Prouse; speical events thru run. $15-$110. Thru June 23. www.act-sf.org

Then They Came For Me @ Futures Without Violence
Incarceration of Japanese Americans During WWII and the Demise of Civil Liberties, a touring multimedia exhibit documenting the terrifying period in U.S. history when the government scapegoated and imprisoned thousands of people of Japanese ancestry, including photographs by Dorothea Lange and Ansel Adams, alongside works by incarcerated Japanese American artists Toyo Miyatake and Miné Okubo. Free. Wed-Sun 10am-6pm. Extended thru Sept 1. 100 Montgomery St. https://thentheycame.org/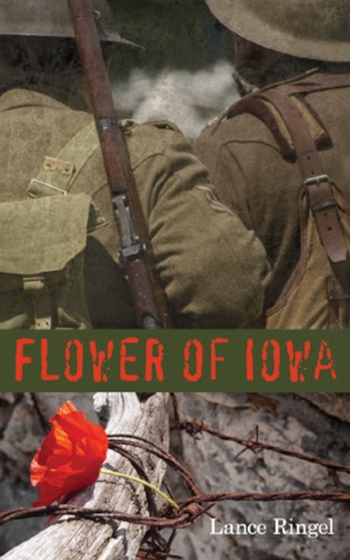 THURSDAY 30
Gay in the Great War
@ GLBT History Museum
Chuck Muckle performs excerpts from author/playwright Lance Ringel's gay war novel, Flower of Iowa. $5. 7pm. 4127 18th St. www.flowerofiowa.com www.glbthistory.org

Grand Opening @ LGBT Asylum Project
Opening of the new center for immigration. 6pm-8pm. 526 Castro St. ww.lgbtasylumproject.org

John Waters @ McRoskey Mattress Loft
The iconic film director discusses his new book, Mr. Know It All. $10 or free with book purchse from event sponsor Green Arcade (1680 Market St.) $10. 7pm. 1687 Market St. http://www.thegreenarcade.com/

Mason Funk @ Books Inc. Opera Plaza
The author discusses his book, The Book of Pride: LGBTQ Heroes Who Changed the World. 7pm. 601 Van Ness Ave. www.booksinc.net

Queer as F*ck III @ Bindlestiff Studio
Tickling Your Funny Bone(r), a two-week festival of comic plays with queer and trans themes, performed by the 26-member troupe of Filipino actors. $12-$25. Thu-Sat 8pm, Sat & Sun 3pm, thru June 8. 185 6th St. www.bindlestiffstudio.org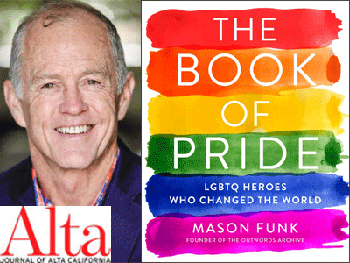 Sex and the City Live @ Oasis
The comic drag parody performances of scripts from the hit HBO show about four Manhattan women, adapted by and starring D'Arcy Drollinger. $27-$50. Thu-Sat 7pm thru July 13. 298 11th St. www.sfoasis.com

Various Events @ Oakland LGBTQ Center
Social events and meetings at the new LGBTQ center include film screenings and workshops, including Bruthas Rising, trans men of color meetings, 4th Tuesdays, 6:30pm. Film screenings, 4th Saturdays, 7:30pm. Game nights, Fridays 7:30pm-11pm. Vogue sessions, first Saturdays. 3207 Lakeshore Ave. Oakland. https://www.oaklandlgbtqcenter.org/

With(out) With(in) the Very Moment @ SF Arts Commission
Exhibit about LGBT lives, and surviving AIDS, with Elliot Anderson, Adam Ansell, Ed Aulerich-Sugai, Mark Garrett, Cliff Hengst, Nancer Lemoins, Mark Paron, Anton Stuebner, and featuring Alternate Endings, a series of video programs by Visual AIDS for Day With(out) Art. Thru June 22. 401 Van Ness Ave. www.sfartscommission.org


To submit event listings, email events@ebar.com
Deadline is each Thursday, a week before publication.
Comments on Facebook