Vanity Fair @ Geary Theatre
Wednesday May 1, 2019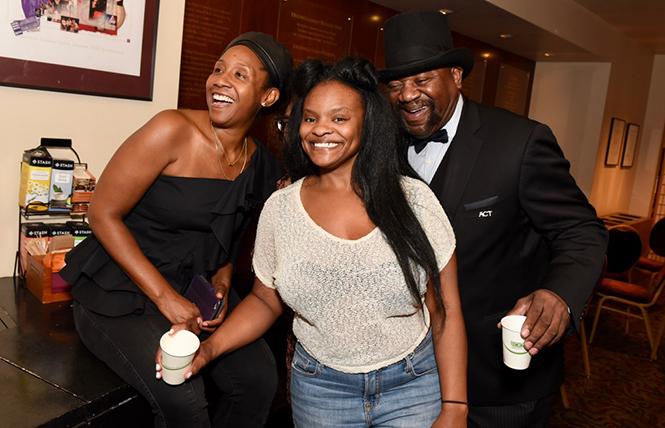 At American Conservatory Theatre's opening night of Kate Hamill's Vanity Fair, cast members, production staff and patrons schmoozed in the stylish lounge of the Geary Theatre. Hamill's witty Music Hall-style stage adaptation of W.M. Thackeray's 1848 satire, about social climber Becky Sharp and her friend Emmy Sedley, enjoyed an appreciative audience. The show, directed by Jessica Stone, runs through May 12. https://www.act-sf.org/

See more nightlife photos on BARtab's Facebook page, www.facebook.com/lgbtsf.nightlife.

For more of Steven Underhill's photos, visit www.StevenUnderhill.com.
Comments on Facebook