Arts Events Jan. 17-24, 2019
Wednesday Jan 16, 2019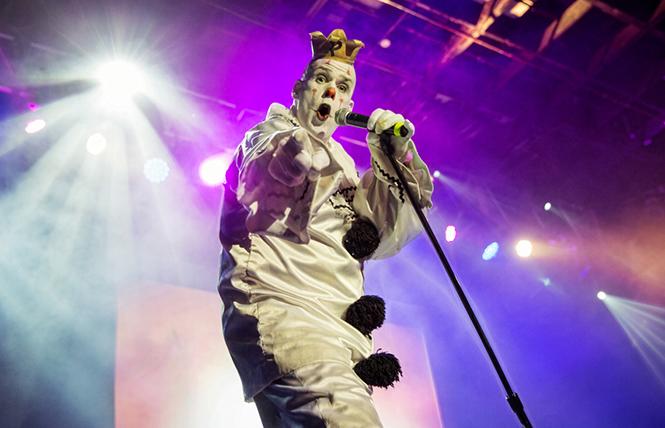 Winter wonderlands of art, theatre and music offer warming thoughts, sounds, images and ideas.


THURSDAY 17

Andrea McArdle & Donna McKechnie @ Feinstein's At The Nikko
The two Broadway and TV stars celebrate composers Sondheim and Hamlisch in a duo cabaret concert. $65-95 ($20 food/drink min.). 8pm. Also Jan 19, 8pm. Hotel Nikko, 222 Mason St. www.feinsteinsatthenikko.com

Classic and New Films @ Castro Theatre
Jan 17: SF Sketchfest's Stuff You Should Know with Josh Clark and Chuck Bryant (8pm). $11-$16 (SF Sketchbook tix at https://sfsketchfest2019.sched.com). Jan 22: Race Chaser Live with Alaska and Willam. Jan 23: The Shining (7pm) and The Dead Zone (5pm, 9:35). Jan 24: Office Space 8pm. $20-$90. 7pm. 429 Castro St. http://www.castrotheatre.com/

Helltones @ The Ivy Room
Rock out with the local band; LoFi Satellites, The Tet Holiday open. $8. 8:30pm. 860 San Pablo Ave., Albany. http://www.ivyroom.com/

How I Learned What I Learned @ Marin Theatre Company
August Wilson's autobiographical solo play gets a local production, performed by Steven Anthony Jones. $10-$52. Wed-Sat 7:30pm, Sat & Sun 2pm, thru Feb 3. 397 Miller Ave., Mill Valley. www.marintheatre.org

Link Link Circus @ The Chapel
Isabella Rossellini's animal costume performance art fun lecture about the cross between human and animal behaviors, with puppeteer Schuyler Beeman. $45-$60. 9pm. Also Jan 19 & 20. 777 Valencia St. https://www.thechapelsf.com

Michelle Meow Show @ Commonwealth Club
Meow and cohost John Zipperer discuss LGBT issues with different prominent guests. Weekly, 12pm. 110 Embarcadero. www.commonwealthclub.org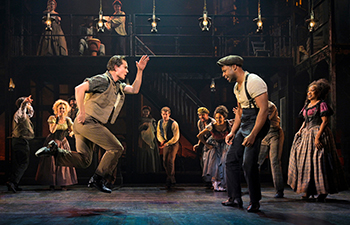 Ms. Pak-Man @ Oasis
The wacky comic show about a has-been video game character returns; Scott Shoemaker as the lovable train-wreck Ms. Pak-Man, featuring Erin Stewart and Amalia Larson as the Ghostettes. $27-$50. 8pm. Also Jan 18 & 19 at 7pm. 10pm-2am. 298 11th St. www.sfoasis.com

Paradise Square @ Berkeley Repertory
New musical about the 1860s Black and Irish-populated Five Points district of New York (Book by Marcus Gardley, Craig Lucas, and Larry Kirwan; Music by Jason Howland and Larry Kirwan, Lyrics by Nathan Tysen; based on the songs of Stephen Foster). $40-$115. Thru Feb 17. 2025 Addison St., Berkeley. www.berkeleyrep.org

Patti Smith: Wing @ SF Art Institute
Exclusive five-day exhibit of 30 of the rock icon's personal photos and portraits. Thru Jan. 19. 800 Chestnut St. www.sfai.edu/patti-smith

SF Sketchfest @ Multiple Venues
The annual comedy, film & TV festival includes live appearances by dozens of comics, funny actors and celebrities; thru Jan 27. https://www.sfsketchfest.com/

Skating @ Safeway Holiday Ice Rink
The Union Square ice rink is open, with hourly rates, skate rentals, and special events through Jan. 21. $13-$18. 333 Post St. www.unionsquareicerink.com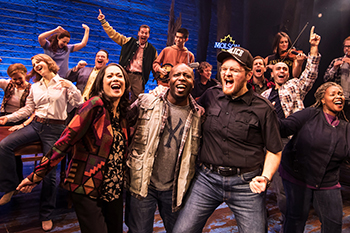 FRIDAY 18

Border People @ The Marsh
Dan Hoyle's new solo show embodies multiple characters based around the U.S./Mexico border wall controversies; thru Feb 23. $25-$100. Thu & Fri 8pm, Sat 5pm. 1062 Valencia St. www.themarsh.org

Comedy Returns @ El Rio
The monthly giggle fest this time includes Bernadette Luckett, Joe Klocek, Chey Bell, Arjun Banerjee, and host Lisa Geduldig. $7-$20. 7pm. 3158 Mission St. www.elriosf.com

Come From Away @ Golden Gate Theatre
Touring production of Irene Sankoff & David Hein's Tony-winning Broadway musical about stranded passengers who landed in Newfoundland. $56-$256. Tue-Thu 7:30pm. Fri & Sat 8pm. Wed, Sat & Sun 2pm, thru Feb 3. 1 Taylor St at Market. www.shnsf.com

Elton John @ Oracle Arena, Oakland
The rock legend stops through on his 'Farewell Yellow Brick Road' tour. $230 and up. 7000 Coliseum Way, Oakland. Also Jan 19 at SAP SCenter, San Jose. https://www.eltonjohn.com/tours https://www.ticketmaster.com/discover

Fresh Festival @ Joe Goode Annex
New dance, music and performance works-in-progress, weekly Fridays thru January. $20-$125 (fiull festival pass). 8pm. 401 Alabama St. www.joegoode.org

Eve of the Women's March @ Grace Cathedral
Kitka, the acclaimed women's folk ensemble performs hauntingly beautiful works in Harmonies of Heaven and Earth, with Vajra Voices, and instrumentalists Shira Kammen and Theresa Wong. $10-$45. 7:30pm. 1100 California St. https://www.gracecathedral.org/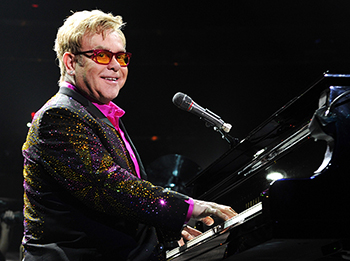 Late Company @ New Conservatory Theatre Center
Jordan Tannahill's gripping family drama about antigay bullies, redemption and anger, gets its West Coast-premiere in the gay theatre company's new production. $20-$50. Wed-Sat 8pm Sun 2pm. Thru Feb 24. 25 Van Ness Ave, lower level. www.nctcsf.org

Mary Poppins @ SF Playhouse
The popular Broadway adaptation of the P.L. Travers book and Disney film about a magical nanny gets a local production; music and lyrics by Richard M. Sherman and Robert B. Sherman; book by Julian Fellowes. $30-$55 and up. Thru Jan 12. 450 Post St. www.sfplayhouse.org

Mental Health Comedy Hour @ All Out Comedy Theatre, Berkeley
Standup comics tell truthful witty insights into their own dealings with Depression, Anxiety, ADHD, or Bipolar disorder, hosted by Wonder Dave and Kristee Ono. $11. 10pm. 2525 Telegraph Ave., Berkeley. www.alloutcomedytheater.com

Older and Out @ North Berkeley Senior Center
Weekly group discussion about problems for elders in the LGBT community. 3:15pm. 1901 Hearst Ave., Berkeley. www.pacificcenter.org

Poetry Night @ Alley Cat Books
Kevin Killian hosts, with poets Claudia La Rocco, Allison Cobb, and Michael Brownstein. 7pm. 3036 24th St. http://www.alleycatbookshop.com/

Queer Yoga @ Love Story Yoga
All-level weekly classes in an LGBT space. $11. 6:30pm-7:30pm. 473 Valencia St. at 16th. http://www.lovestoryyoga.com/

You Betta Work Comedy Fiesta @ San Mateo County Pride Center
Jesus U. Bettawork's monhtly queer gigglefest. $5. 7:30pm-9pm. 1021 South El Camino Real, San Mateo. https://sanmateopride.org/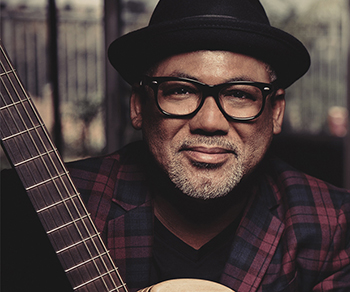 SATURDAY 19

Animation Exhibits @ Walt Disney Museum
Exhibit of animation art by the prolific artists. 104 Montgomery St, The Presidio. $5-$25. 10am-6pm. Closed Tue. http://wdfmuseum.org/

Beach Blanket Babylon @ Club Fugazi
The musical comedy revue celebrates its 45th year with an ever-changing lineup of political and pop culture icons, all in gigantic wigs. $25-$160. Beer/wine served; cash only; 21+, except where noted. Wed-Fri 8pm. Sat 6pm & 9pm. Sun 2pm & 5pm. 678 Beach Blanket Babylon Blvd. (Green St.). 421-4222. www.beachblanketbabylon.com

Cirque du Soleil @ AT&T Park
The amazing acrobatic circus returns for an extended stay with their new show, Volta. $54 and up; various times and dates thru Feb 3. www.cirquedusoleil.com

Films @ BAM/PFA
Artistic and award-winning films, including international features, and documentaries about artists; ongoing. 2155 Center St., Berkeley. www.bampfa.org

Frost/Nixon @ Mountain View Center for the Performing Arts
Peter Morgan's stage adaptation of the dramatic TV interview gets a local production by TheatreWorks Silicon Valley. $40-$100, thru Feb 10. 500 Castro St., Mountain View. www.TheatreWorks.org

A History of World War II @ The Marsh
Prolific playwright and director John Fisher's new solo show's subtitled The D-Day Invasion to the Fall of Berlin. $20-$100. Thu 8pm, Sat 8:30pm. Extended thru Feb 2. 1062 Valencia St. www.themarshsf.com

Howlin Rain @ Independent
The rockin' Oakland band plays original swampy-bluesy tunes; Scott Law and Ross James' Cosmic Twang and Garcia Peoples open. $16-$21. 9pm. 628 Divisadero St. http://www.howlinrain.com/ http://apeconcerts.com

Jack Davis @ Center for Sex & Culture
Faggots, the artist's collection of fabric pink triangles, stick bundles and other symbols of homosexuality. Thru Jan 25. 1349 Mission St. http://www.sexandculture.org

Jan Steckel @ Frank Better Center for the Arts, Alameda
The author reads from her new poetry collection, Flesh Covers Bone; Jeanne Lupton hosts an open mic, with snacks and drinks. 7pm. 1601 Paru St., Alameda. https://www.frankbettecenter.org/

Jonathan Butler @ Yoshi's Oakland
The genre-blending singer-songwriter-guitarist performs four concerts at the stylish restaurant-nightclub. $35. 7:30pm & 9:30pm. Jan 20 at 7pm & 9pm. 510 Embarcadero West, Oakland. www.yoshis.com

Lewis Black @ The Masonic
The brutally funny comic and social critic returns with rants, raves and revelations. $39-$80. 8pm. 1111 California St. www.sfmasonic.com

LGBTQ Histories from the WWII Home Front @ Rosie the Riveter Visitor Education Center, Richmond
Park indoor exhibit that showcases the lives of historic LGBT people. Open daily 10am-5pm. 1414 Harbour Way South, Suite 3000, Richmond. https://www.nps.gov/rori/index.htm

Masako Miki @ Cult: Aimee Friberg Exhibitions
Shapeshifters, the artist's whimsical exhibit of paintings and sculptures. Thru Feb 23. 1217-B Fell St. www.cultexhibitions.com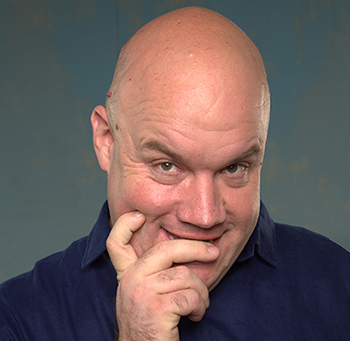 Other Cinema @ ATA Gallery
Weekly screenings of wacky, unusual, short, documentary and animated films; free books, vinyl, VHS and wine. $7. 8:30pm. 992 Valencia St. www.othercinema.com

Ozomatli @ The Fillmore
The L.A. hip-hop Latin band performs; Bang Data shares the bill. $27. 9pm. 1805 Geary St. at Fillmore. http://thefillmore.com

Porchlight @ Swedish American Hall
Special storytelling night with SF Sketchfest, featuring Guy Branum (podcaster, comedian and writer) Jon Glaser (writer and actor Parks and Recreation and Girls), Ken Jennings (writer and 74-time Jeopardy champ), Lucy Davis (The Office, Shaun of the Dead, Wonder Woman, Better Things) and comic Maria Wojciechowski. $25-$32. 7:30pm. 2174 Market St. https://www.sfsketchfest.com/

Reorienting the Imaginaries @ SOMArts Cultural Center
Exhibit of multidisciplinary works that bring together more than a dozen artists of color who are connected by complex histories, identity and power; thru Jan 24. 934 Brannan St. https://www.reorientingtheimaginaries.com/ http://www.somarts.org/

The Revolution @ UC Theatre, Berkeley/Fillmore, SF
Prince's former band (Wendy Melvoin, Lisa Coleman, Bobby Z, BrownMark and Dr. Fink), reunited. $26-$52. 8pm. 2036 University Ave., Berkeley. www.theuctheatre.org/ Also Jan 20 at The Fillmore, $50. 8pm. 1805 Geary St. at Fillmore. http://thefillmore.com

Sara Cahill @ Dance Palace
The acclaimed local pianist performs works by women around the globe, from the 17th century to the present day, including Teresa Carreño (Venezuela), Frangiz Ali-Zadeh (Azerbaijan), Chen Yi (China), Vít?zslava Kaprálová (Czechoslovakia), and Florence Price (United States), with a post-concert discussion with the audience. $10. 7pm. 503 B St. Point Reyes Station, http://dancepalace.org/

SF Hiking Club @ Uvas Canyon Park
Join GLBT hikers of the SF Hiking Club for a 10-mile hike in Uvas Canyon County Park on the eastern side of the Santa Cruz Mountains. Seven waterfalls are a main attraction of this hike and should be flowing after recent rain. If the sky is clear, views should include the Santa Cruz Mountains and the Diablo Range. Bring water, lunch, hat, layers, sunscreen, sturdy hiking boots. Hiking poles may be helpful. Carpool meets 8:30 at Safeway sign, Market & Dolores. (408) 797-7088. sfhiking.com

Skate Night @ Church on 8 Wheels
Wheeled fun at the former Sacred Heart Church-turned disco roller skate party space, hosted by John D. Miles, the "Godfather of Skate," including Saturday's Black Rock night (Burning Man garb encouraged). 7pm-10pm. Sat afternoon sessions 1pm-2pm and 3pm-5pm. $10. Kids 12 and under $5. Skate rentals $5. 554 Fillmore St at Fell. www.churchof8wheels.com

Various Exhibits @ NIAD Art Center, Richmond
Exhibits of art by visiting professionals, and art made by developmentally disabled people. Mon-Fri 10am-4pm. 551 23rd St. Richmond. (510) 620-0290. www.niadart.org

Various Exhibits @ SF Public Library
Portal: Group Show of Speculative Fiction, thru Feb; Shaped: Sharing HIV/AIDS Photos Essentially Deaf, thru Feb 1; Art/Work: Art Created by the Staff at SFPL, thru Mar. 8; SF Wildlife: Photography by Jouko van der Kruijssen, thru Mar. 28. 100 Larkin St. www.sfpl.org

Wild SF Walking Tours @ Citywide
Enjoy weekly informed tours of various parts of San Francisco, from Chinatown to the Haight, and a 'radical' and political-themed LGBT-inclusive tour. Various dates and times. $15-$25. www.wildsftours.com

The World of Charles and Ray Eames @ Oakland Museum
Exhibit of the innovative designers' works, including furniture, toys, and rare prototypes; thru Feb 17. Also, Cruisin' the Fossil Coastline, Ray Troll's colorful illustrations paired with paleontologist Kirk Johnson's research. Also, Take Root: Oakland Grows Food and other exhibits. Friday night events 5pm-9pm. Free/$15. 1000 Oak St. http://museumca.org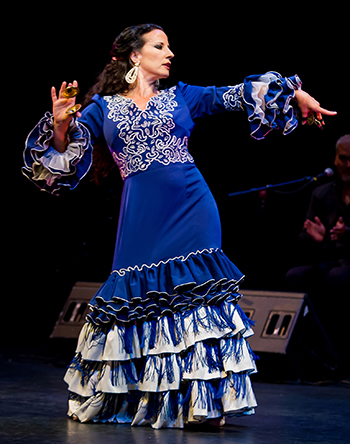 SUNDAY 20

Audra McDonald @ Herbst Theatre
The six-time Tony-winning singer-actress does an onstage interview and concert with witty accompanist Seth Rudetsky. Proceeds benefit SF Gay Men's Chorus, Project Open Hand and Sandy Hook Promise. $50-$150. 5pm. 401 Van Ness Ave. www.cityboxoffice.com

Carmen Cusack, Susan Werner @ Venetian Room
The talented Broadway vocalist and the songwriter-singer share a concert at the elegant hotel. $55-$65. 5pm. Fairmont Hotel, 950 Mason St. http://www.bayareacabaret.org/

Choreographies of Disclosure @ Pro Arts Oakland
Choreographies of Disclosure: What the Mind Forgets, an LGBT-artist group exhibit (Eliza Barrios, Cassandra Clark, Oriana Doria-Quesada, Leslie Dreyer, Angela Hennessy, Lydia Greer, Jo Howard, Vanessa Rochelle Lewis, LeahAnn Mitchell #lamfemmebear, Quinn Peck, Reaa Puri, Azin Seraj, Jadelynn Stahl) about sexual violence, thru Feb 15. 150 Frank H Ogowa Plaza, Oakland. https://proartsgallery.org

Daniel Libeskind @ Contemporary Jewish Museum
The famed architect discusses his creative design process with CJM Executive Director Lori Starr. $8-$20, 3pm-4:30pm. Also, Lew the Jew and His Circle: Origins of American Tattoo, an exhibit of the prolific tattoo artist's work, tools and life; thru June 9. Also, In That Case: Havruta in Contemporary Art—Oxossi Ayofemi and Risa Wechsler, thru July. 736 Mission St. https://thecjm.org/

Ecstatic Dance @ Sacred Heart Church
Weekly group freeform dance with a spiritual flavor at the former church-turned event space. $15. 9am-12pm. Also Wed. and Fridays in Oakland and Fairfax. 554 Fillmore St. www.ecstaticdance.org

Expedition Reef @ California Academy of Sciences
Exhibits and planetarium shows with various live, interactive and installed exhibits about animals, plants and the earth; Deep Reefs, Giants of Land and Sea, Gems and Minerals, and more. $20-$35. Mon-Sat 9:30am-5pm. Sun 11am-5pm. 55 Music Concourse Drive, Golden Gate Park. 379-8000. www.calacademy.org

Impeaching the President @ Grace Cathedral
Author Alan Hirsch discusses themes in his book, Impeaching the President: Past, Present and Future. 9:30am. 1100 California St. www.gracecathedral.org

In the Name of Love @ Scottish Rite Center, Oakland
17th annual musical tribute honoring Dr. Martin Luther King, Jr., with Jeanie Tracy, Kev Choice, Ms. Faye Carol, Terrie Odabi and Alvon Johnson, Scott Thompson, Daria Johnson, Alvon Johnson, and the Oakland Interfaith Gospel Choir, Terrance Kelly, Director. $25-$65. 7pm. 1547 Lakeside Drive, Oakland. www.livingjazz.org

Patty From HR Would Like a Word @ Playground
Michael Phillis' new solo show portrays a deranged Human Resources coworker. $20. 8pm. Also Feb 2 & 8. 1695 18th St. www.playground-sf.org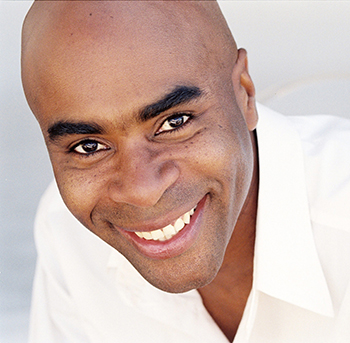 Plant Exhibits @ Conservatory of Flowers
Artfully arranged plant and floral exhibits. 100 John F. Kennedy Drive, Golden Gate Park. https://conservatoryofflowers.org

Schitt's Creek: Up Close and Personal @ The Masonic
The cast of the hit comedy series (Eugene Levy, Catherine O'Hara, Dan Levy, Annie Murphy, Emily Hampshire and Noah Reid) in an onstage conversation; part of SF Sketchfest. $48-$103. 8pm. 1111 California St. www.sfmasonic.com

Various Exhibits @ Asian Art Museum
Contemporary works by Kim Heecheon and Liu Jianhua; also, exhibits of sculpture and antiquities. Sunday café specialties from $7-$16. Free-$20. Tue-Sun 10am-5pm. 200 Larkin St. http://www.asianart.org/

Queer Tango @ Finnish Hall, Berkeley
Same-sex partner tango dancing, including lessons for newbies, food and drinks. $5-$10. 3:30pm-6:30pm. 1970 Chestnut St, Berkeley. www.finnishhall.org

San Francisco Flamenco Dance Company @ Brava Theater
The vibrant dance and music ensemble performs Volver, their new concert work. $28. 7pm. 2781 24th St. http://www.sanfranciscoflamenco.com/ www.brava.org

Sprightly @ SF Public Library
Weekly hangout for LGBTQ youth, with crafts, snacks and activities. Dec 16: Jessie Sisannah Karnatz, aka money Witch, leads a financial workshop. 12:30pm-2:30pm. James C. Hormel Center, 3rd floor, 100 Larkin St. www.sfpl.org

That Don Reed Show @ The Marsh Berkeley
The acclaimed solo performer and playwright's sketch variety show, with stand-up, storytelling and music. $20-$100. Sat 8:30, Sun 5:30 thru Feb 2. 2120 Allston Way, Berkeley. www.themarsh.org

Thunderbulge @ PianoFight
LA's hilarious male burlesque review feature comedy, strippers and singing; part of SF Sketchfest. $15. 10pm. 144 Taylor St. www.sfsketchfest.com

Various Exhibits @ Chabot Space & Science Museum, Oakland
Space, science and planetary exhibits, including planetarium shows and the Observatory; special nighttime events like meteor shower shows. Free-$18. 10000 Skyline Blvd., Oakland. www.chabotspace.org
MONDAY 21

A Picture is a Word: The Posters of Rex Ray @ GLBT History Museum
Exhibit of vibrant works by the late gay artist; thru Feb 3. The Briggs Initiative: A Scary Proposition, thru Jan 20. $5. 4127 18th St. www.glbthistory.org

Plant Collections @ SF Botanical Garden
Visit the lush gardens with displays of trees, flowers and shrubs from around the world. Monthly plant sales, plus art exhibits and gift shop. Free entry with SF proof of residency. $5-$10 for others. 7:30am-closing. 9th Ave at Lincoln Way. https://sfbotanicalgarden.org/

Westward @ City Hall
Exhibit of large-scale photos by women photographers focusing on West Coast communities. Thru May 2019. North Light Court, Ground Floor, 1 Dr Carlton B Goodlett
Place. www.sfartscommission.org

William Blake in Color @ William Blake Gallery
Exhibit of classic plates in the new gallery of historic art by the 18th- and 19th-century poet and illustrator. Mon-Fri 10am-5pm. Sat 11am-5pm. 49 Geary St. #205. www.williamblakegallery.com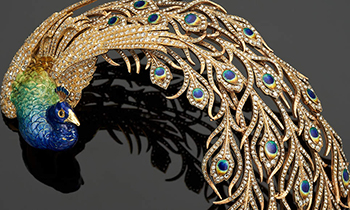 TUESDAY 22

Dina Martina @ Oasis
The drag comic will make you bust a gut with her show Crème de la Dregs. $25. 7pm & 9pm. Also Jan 23. 298 11th St. www.sfoasis.com

East Meets West @ Legion of Honor
Jewels of the Maharajas from the Al Thani Collection, thru Feb 24. Also, Séraphin Soudbinine, Lynn Hershman Leeson, Framing the Body, Mummies and Medicine and other exhibits of classical and modern art. Free/$30. Lincoln Park, 100 34th Ave. https://legionofhonor.famsf.org/

Friendly Fire @ Wessling Gallery
Group exhibit of vibrant works in various media by 14 artists. 440 Brannan St. http://wesslinggallery.com/

Heart of the Matter @ Commonwealth club
Heart of the Matter: What Death Can Teach Us About Living Fully, with Frank Ostaseski, Buddhist Teacher, Co-Founder, the Zen Hospice Project and author of The Five Invitations, in conversation with Courtney Martin, author of The New Better Off: Reinventing the American Dream. $8-$20. 6pm. 110 The Embarcadero. www.commonwealthclub.org

Jessalyn Ragus-Glasgow @ Strut
Tarot Erotique, the artist's exhibit of Tarot card art; thru Jan. 470 Castro St. www.strutsf.org/

Puddles Pity Party @ Palace of Fine Arts
The surprisingly talented vocalist-clown's concert of comedy and creative covers; part of SF Sketchfest. $35-$125. 8pm. 3301 Lyon St. http://www.puddlespityparty.com/ http://apeconcerts.com/events/puddles-pity-party-5/

Race Chaser @ Castro Theatre
RuPaul's Drag Race stars Alaska and William do their podcast onstage, with performer Big Dipper, guests and contests. $25-$100 (VIP cocktail reception, priority seating). 7pm. 429 Castro St. www.castrotheatre.com

Various Exhibits @ The Beat Museum
Enjoy exhibits, a bookstore and gift shop that celebrates the era of 'Beatnik' literature (Jack Kerouac, Allen Ginsberg, William S. Burroughs, etc.), with frequent readings, walking tours and other events in North Beach. $5-$8. Daily 10am-7pm. 540 Broadway www.kerouac.com

The Whining @ Gateway Theatre
Peaches Christ and Varla Jean Merman's satirical drag show very loosely based on Stephen King's The Shining; part of SF Sketchfest. $30. 8pm. Also Jan 23. 215 Jackson St. www.SFsketchfest.com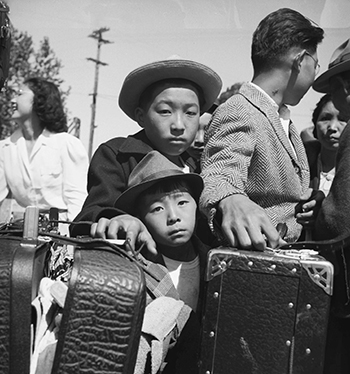 WEDNESDAY 23

Black Refractions @ MOAD
Highlights from The Studio Museum in Harlem, a new traveling exhibition showcasing a century of artworks. Thru April 14. Free/$10. Museum of the african Diaspora, 685 Mission St. www.moadsf.org

Eternal Boy Playground @ Telematic
Liat Berdugo and Emily Martinez' multimedia installation that playfully explores the cultural tropes surrounding crypto-currencies like Bitcoin; thru Feb 2. 323 10th St. https://tttelematiccc.com/

Gaugin: A Spiritual Journey @ de Young Museum
New exhibit of the French painter's Tahitian paintings, and works by artists who influenced him. Thru April 7. Also, Contemporary Muslim Fashions, an exhibit of stylish fashions in the Muslim world; thru Jan 6. Also, modern and historic art, including embroidery, Maori portraits and installations. Free/$15. 50 Hagiwara Tea Garden Drive, Golden Gate Park. www.famsf.org

Looking Through the Lens @ Diane Wilsey Center for Opera
The Glory of San Francisco Opera, Past and Present, an exhibit of historic productions photos from the San Francisco Opera's many productions. Free. Mon-Fri 9am-6pm. Veteran's Building, 401 Van Ness Ave. www.sfopera.com

Seascape @ Geary Theatre
Edward Albee's prize-winning satirical comedy about a retired couple's beachside encounter with a pair of talking lizards. $15-$110. Thru Feb 17. 415 Geary St. www.act-sf.org

Then They Came For Me @ Futures Without Violence
Incarceration of Japanese Americans During WWII and the Demise of Civil Liberties, a touring multimedia exhibit documenting the terrifying period in U.S. history when the government scapegoated and imprisoned thousands of people of Japanese ancestry, including photographs by Dorothea Lange and Ansel Adams, alongside works by incarcerated Japanese American artists Toyo Miyatake and Miné Okubo. Free. Wed-Sun 10am-6pm. 100 Montgomery St. https://thentheycame.org/

Various Events @ Oakland LGBTQ Center
Social events and meetings at the new LGBTQ center include film screenings and workshops, including Bruthas Rising, trans men of color meetings, 4th Tuesdays, 6:30pm. Film screenings, 4th Saturdays, 7:30pm. Game nights, Fridays 7:30pm-11pm. Vogue sessions, first Saturdays. 3207 Lakeshore Ave. Oakland. https://www.oaklandlgbtqcenter.org/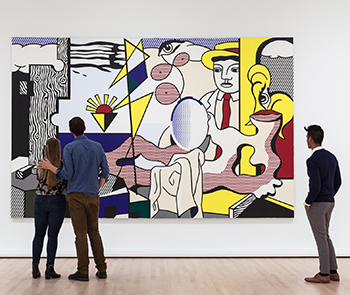 THURSDAY 24

Exclusion @ Presidio Officers Club
Exhibit documenting the Presidio's Japanese-American incarceration during World War II; other exhibits show the history of the former military base and the SF peninsula. Free, Tue-Sun 10am-5pm. Thru Spring 2019. 50 Maraga Ave. https://www.presidio.gov/officers-club/exhibitions/

The Life and Times of Jo Mora @ Cartoon Art Museum
New exhibit of drawing, maps, paintings and ephemera by the prolific illustrator of American culture (1876-1947). Thru April 28. 781 Beach St. www.cartoonart.org

The Match Book @ Tenderloin Museum
Tenderloin Historical Ephemera Project showcases artfully designed bar matchbooks through the neighborhood's history; thru March 31. Also, Urban Abstracts, Patricia Araujo's exhibit of urban paintings, thru Feb 3. 398 Eddy St. http://www.tenderloinmuseum.org/

Mattilda Bernstein Sycamore, Rebecca Brown @ SF Public Library
The two queer authors read from, discuss and sign copies of their new books Sketchtasy (Sycamore) and Not Heaven, Somewhere Else (Broan). 6pm-7:30pm. 3rd floor, 100 Larkin St. www.sfpl.org

Metamorphosis @ Berkeley Rep
Mary Zimmerman's award-winning modern adaptation of Ovid's iconic mythological story collection returns in a new co-production with The Guthrie Theatre. $28-$115. Thru Mar 10. 2015 Addison St., Berkeley. www.berkeleyrep.org

Modern Art @ SF MOMA
Wayne Thiebaud, Etel Adnan, Alexander Calder, Donald Judd, Louise Bourgeois and many classic Modern works. The Sea Ranch: Architecture, Envioronment and Idealism (thru April 28). Vija Celmins: To Fix the Image in Memory, thru March 31. Free/$25. Fri-Tue 10am-6pm. 151 3rd St. www.sfmoma.org

Stop AIDS Now or Else @ GLBT History Museum
Protest as Community Catalyst, a panel discussion of the 1989 SF AIDS activist protests. $5. 7pm-9pm. 4127 18th St. www.glbthistory.org


To submit event listings, email events@ebar.com
Deadline is each Thursday, a week before publication.
Comments on Facebook