Arts Events Jan. 3-10, 2019
Wednesday Jan 2, 2019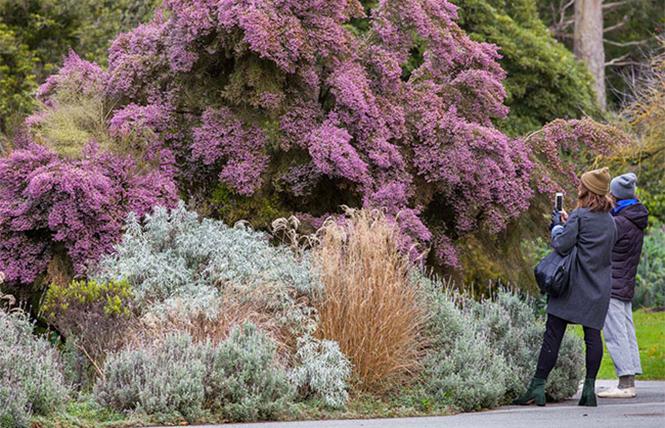 Love the arts this year with renewed passion, dear flowers, er, followers.

THU 3
Arcadia @ Ashby Stage, Berkeley
Shotgun Players' production of Tom Stoppard's masterpiece that explores mathematics, landscape gardening, Byron, and the undeniable power of the human heart. $7-$52. Thru Jan 6. 1901 Ashby Ave., Berkeley. www.shotgunplayers.org

Avenue Q @ New Conservatory Theatre Center
The foul-mouth puppets are back, in the theatre company's 6th popular production (with two casts) of Robert Lopez, Jeff Marx and Jeff Whitty's Tony-winning musical. New Year's Eve show, too. Extended thru Jan 13. $33-$59. Wed-Sat 8pm, Sun 2pm. 25 Van Ness Ave., lower level. www.nctcsf.org

Classic and New Films @ Castro Theatre
Jan 2-5: Roma. Jan 6: Disney's Moana sing-along (11:30am), Rear Window (2:35, 7pm) and Panic Room (4:45, 9:05). Jan 8-10: Bohemian Rhapsody (Tue 4:30, 9:00; Wed & Thu (3:30, 6:15, 9pm). Jan 8: Labyrinth (7pm). 429 Castro St. http://www.castrotheatre.com/
I, Nomi @ Oasis
April Kidwell returns in her hilarious solo parody performance as the lead dancer-character in the camp classic film Showgirls. $20-$30. 7pm. Thru Jan 5. 298 11th St. www.sfoasis.com

Michelle Meow Show
@ Commonwealth Club
Meow and cohost John Zipperer discuss LGBT issues with different prominent guests. Weekly, 12pm. 110 Embarcadero. www.commonwealthclub.org

A Picture is a Word: The Posters of Rex Ray @ GLBT History Museum
Exhibit of vibrant works by the late gay artist; thru Feb 3. The Briggs Initiative: A Scary Proposition, thru Jan 20. $5. 4127 18th St. www.glbthistory.org

Reorienting the Imaginaries @ SOMArts Cultural Center
Exhibit of multidisciplinary works that bring together more than a dozen artists of color who are connected by complex histories, identity and power; thru Jan 24. 934 Brannan St. https://www.reorientingtheimaginaries.com/ http://www.somarts.org/

Skating @ Safeway Holiday Ice Rink
The Union Square ice rink is open, with hourly rates, skate rentals, and special events through Jan. 21. $13-$18. 333 Post St. www.unionsquareicerink.com

World Tree of Hope @ Grace Cathedral
See the Rainbow World Fund's annual holiday tree, with 1000s of origami paper cranes, in its new location. Daily thru Jan. 6. 1100 California St. https://www.worldtreeofhope.org/help-us/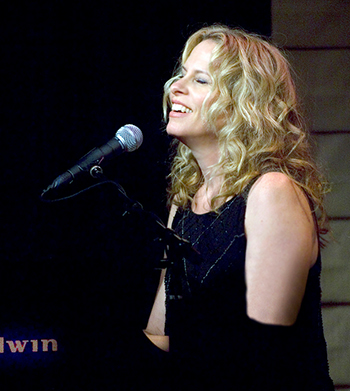 FRI 4
David Bowie Birthday Bash @ The Chapel
The First Church of the Sacred Silversexual's annual tribute concert of Bowie classic songs, with local drag queens and kings dancing to the Ziggy Stardust album. $25-$45. 7pm. Also Jan 5, featuring the Hunky Dory album. 777 Valencia St. https://www.thechapelsf.com/

Fool La La! @ The Marsh
Unique Derique's fifth annual kid-friendly Over the Rainbow holiday show, with zany circus fun and juggling workshops. $15-$100. Fri & Wed 2pm, thru Jan 6. 1062 Valencia St. www.themarsh.org

Fresh Festival @ Joe Goode Annex
New dance, music and performance works-in-progress, weekly Fridays thru January. $20-$125 (full festival pass). 8pm. 401 Alabama St. www.joegoode.org

Mary Poppins @ SF Playhouse
The popular Broadway adaptation of the P.L. Travers book and Disney film about a magical nanny gets a local production; music and lyrics by Richard M. Sherman and Robert B. Sherman; book by Julian Fellowes. $30-$55 and up. Thru Jan 12. 450 Post St. www.sfplayhouse.org

Older and Out @ North Berkeley Senior Center
Weekly group discussion about problems for elders in the LGBT community. 3:15pm. 1901 Hearst Ave., Berkeley. www.pacificcenter.org

Queer Yoga @ Love Story Yoga
All-level weekly classes in an LGBT space. $11. 6:30pm-7:30pm. 473 Valencia St. at 16th. http://www.lovestoryyoga.com/

Vonda Shepard @ Feinstein's at the Nikko
The witty talented pianist-singer-composer returns for two cabaret nights. $40-$70. 8pm. Also Jan 5. ($20 food/drink min.). Hotel Nikko, 222 Mason St. https://vondashepard.com/ https://www.feinsteinsatthenikko.com/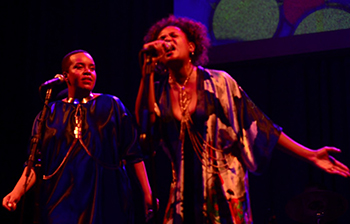 SAT 5
Animation Exhibits @ Walt Disney Museum
Exhibit of animation art by the prolific artists, including Walt Disney's Nine Old Men: Masters of Animation (Bambi, Peter Pan, Lady and the Tramp), and Home for the Holidays at Carolwood, thru Jan. 7. Jan. 5: 'Memories from the Children of the Nine Old Men,' a panel discussion with children of Disney animators, $35-$55, 2pm. Other exhibits of Disney artifacts and film screenings. 104 Montgomery St, The Presidio. $5-$25. 10am-6pm. Closed Tue. http://wdfmuseum.org/

Beach Blanket Babylon @ Club Fugazi
The musical comedy revue celebrates its 45th year with an ever-changing lineup of political and pop culture icons, all in gigantic wigs. $25-$160. Beer/wine served; cash only; 21+, except where noted. Wed-Fri 8pm. Sat 6pm & 9pm. Sun 2pm & 5pm. 678 Beach Blanket Babylon Blvd. (Green St.). 421-4222. www.beachblanketbabylon.com

Cirque du Soleil @ AT&T Park
The amazing acrobatic circus returns for an extended stay with their new show, Volta. $54 and up; various times and dates thru Feb 3. www.cirquedusoleil.com

Contact Warhol:
Photography Without End @ Cantor Arts Center, Palo Alto
Exhibit of contact sheets and previously unseen images by Andy Warhol. Thru Jan 6, 2019. Stanford University campus, Palm Drive at Museum Way. https://museum.stanford.edu/visit

Films @ BAM/PFA
Artistic and award-winning films, including international features, and documentaries about artists; ongoing. 2155 Center St., Berkeley. www.bampfa.org

The Futurelics @ Great American Music Hall
The soul, funk, hip hop fusion band performs; Amerigo Gazaway, DJ Kream, Astu open. $15-$40 (with dinner). 859 O'Farrell St. https://slimspresents.com

A History of World War II @ The Marsh
Prolific playwright and director John Fisher's new solo show's subtitled The D-Day Invasion to the Fall of Berlin. $20-$100. Thu 8pm, Sat 8:30pm. Extended thru Feb 2. 1062 Valencia St. www.themarshsf.com

LGBTQ Histories from the WWII Home Front
@ Rosie the Riveter Visitor Education Center, Richmond
Park indoor exhibit that showcases the lives of historic LGBT people. Open daily 10am-5pm. 1414 Harbour Way South, Suite 3000, Richmond. https://www.nps.gov/rori/index.htm

Midnight Cabaret @ Shelton Theater
Body Taboo Defiance, the monthly cabaret show with a queer edge, features Maya Songbird, Morgan Wilson, Christine Lee, Wonder Dave and Dottie Lux. Doors/bar 11pm, show 12am. $20-$100. 533 Sutter St. www.sheltontheater.org

Other Cinema @ ATA Gallery
Weekly screenings of wacky, unusual, short, documentary and animated films; free books, vinyl, VHS and wine. $7. 8:30pm. 992 Valencia St. www.othercinema.com

Skate Night @ Church on 8 Wheels
Wheeled fun at the former Sacred Heart Church-turned disco roller skate party space, hosted by John D. Miles, the "Godfather of Skate," including Saturday's Black Rock night (Burning Man garb encouraged). 7pm-10pm. Sat afternoon sessions 1pm-2pm and 3pm-5pm. $10. Kids 12 and under $5. Skate rentals $5. 554 Fillmore St at Fell. www.churchof8wheels.com

Through-LINES: The Art of Ballet @ 836M
Exhibit of stunning dance photos by prolific photographer RJ Muna, with design and sound installations by Christopher Haas, Bernie Krause and Jim Campbell; presented by Alonzo King LINES Ballet as part of its 35th anniversary season. Thru Jan 7. 836 Montgomery St. www.linesballet.org www.836m.org

Various Exhibits @ NIAD Art Center, Richmond
Exhibits of art by visiting professionals, and art made by developmentally disabled people. Mon-Fri 10am-4pm. 551 23rd St. Richmond. (510) 620-0290. www.niadart.org

Various Exhibits @ SF Public Library
Portal: Group Show of Speculative Fiction, thru Feb; Shaped: Sharing HIV/AIDS Photos Essentially Deaf, thru Feb 1; Art/Work: Art Created by the Staff at SFPL, thru Mar. 8; SF Wildlife: Photography by Jouko van der Kruijssen, thru Mar. 28. 100 Larkin St. www.sfpl.org

Veiled Meanings @ Contemporary Jewish Museum
Veiled Meanings: Fashioning Jewish Dress, from the Collection of The Israel Museum, Jerusalem, an exhibit of detailed clothing from dozens of countries; thru Jan 6. Also, Lew the Jew and His Circle: Origins of American Tattoo, an exhibit of the prolific tattoo artist's work, tools and life; thru June 9. Also, In That Case: Havruta in Contemporary Art—Oxossi Ayofemi and Risa Wechsler, thru July. 736 Mission St. https://thecjm.org/

Vintage Paper Fair @ County Fair Bldg.
Annual showcase of sellers with paper ephemera and collectible postcards, posters, prints and more. Free. 10am-6pm. Jan 6 11am-5pm. Lincoln Way at 9th Ave., Golden Gate Park.

Wild SF Walking Tours @ Citywide
Enjoy weekly informed tours of various parts of San Francisco, from Chinatown to the Haight, and a 'radical' and political-themed LGBT-inclusive tour. Various dates and times. $15-$25. www.wildsftours.com

The World of Charles and Ray Eames @ Oakland Museum
Exhibit of the innovative designers' works, including furniture, toys, and rare prototypes; thru Feb 17. Also, Cruisin' the Fossil Coastline, Ray Troll's colorful illustrations paired with paleontologist Kirk Johnson's research. Also, Take Root: Oakland Grows Food and other exhibits. Friday night events 5pm-9pm. Free/$15. 1000 Oak St. http://museumca.org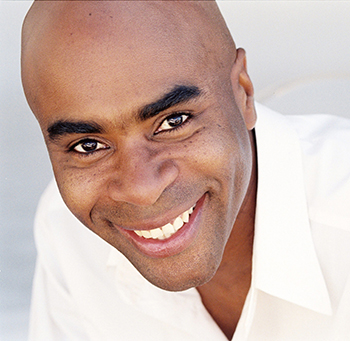 SUN 6
Ecstatic Dance @ Sacred Heart Church
Weekly group freeform dance with a spiritual flavor at the former church-turned event space. $15. 9am-12pm. Also Wed. and Fridays in Oakland and Fairfax. 554 Fillmore St. www.ecstaticdance.org

Expedition Reef
@ California Academy of Sciences
Exhibits and planetarium shows with various live, interactive and installed exhibits about animals, plants and the earth; Deep Reefs, Giants of Land and Sea, Gems and Minerals, and more. $20-$35. Mon-Sat 9:30am-5pm. Sun 11am-5pm. 55 Music Concourse Drive, Golden Gate Park. 379-8000. www.calacademy.org

Night Bloom @ Conservatory of Flowers
New evening exhibit of nocturnal plants, with light shows and music. $20-$39. 5pm, thru Jan. 6 (closed Dec 31-Jan 1). 100 John F. Kennedy Drive, Golden Gate Park. www.nightbloom.org https://conservatoryofflowers.org

Various Exhibits @ Asian Art Museum
Contemporary works by Kim Heecheon and Liu Jianhua; also, exhibits of sculpture and antiquities. Sunday café specialties from $7-$16. Free-$20. Tue-Sun 10am-5pm. 200 Larkin St. http://www.asianart.org/

Queer Tango @ Finnish Hall, Berkeley
Same-sex partner tango dancing, including lessons for newbies, food and drinks. $5-$10. 3:30pm-6:30pm. 1970 Chestnut St, Berkeley. www.finnishhall.org

Sprightly @ SF Public Library
Weekly hangout for LGBTQ youth, with crafts, snacks and activities. Dec 16: Jessie Sisannah Karnatz, aka money Witch, leads a financial workshop. 12:30pm-2:30pm. James C. Hormel Center, 3rd floor, 100 Larkin St. www.sfpl.org

That Don Reed Show @ The Marsh Berkeley
The acclaimed solo performer and playwright's sketch variety show, with stand-up, storytelling and music. $20-$100. Sat 8:30, Sun 5:30 thru Feb 2. 2120 Allston Way, Berkeley. www.themarsh.org

Various Exhibits @ Chabot Space & Science Museum, Oakland
Space, science and planetary exhibits, including planetarium shows and the Observatory; special nighttime events like meteor shower shows. Free-$18. 10000 Skyline Blvd., Oakland. www.chabotspace.org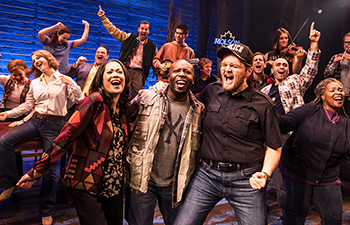 MON 7
Plant Collections @ SF Botanical Garden
Visit the lush gardens with displays of trees, flowers and shrubs from around the world. Monthly plant sales, plus art exhibits and gift shop. Free entry with SF proof of residency. $5-$10 for others. 7:30am-closing. 9th Ave at Lincoln Way. https://sfbotanicalgarden.org/

Westward @ City Hall
Exhibit of large-scale photos by women photographers focusing on West Coast communities. Thru May 2019. North Light Court, Ground Floor, 1 Dr Carlton B Goodlett
Place. www.sfartscommission.org

William Blake in Color @ William Blake Gallery
Exhibit of classic plates in the new gallery of historic art by the 18th- and 19th-century poet and illustrator. Mon-Fri 10am-5pm. Sat 11am-5pm. 49 Geary St. #205. www.williamblakegallery.com


TUE 8
Come From Away @Golden Gate Theatre
Touring production of Irene Sankoff & David Hein's Tony-winning Broadway musical about stranded passengers who landed in Newfoundland. $56-$256. Tue-Thu 7:30pm. Fri & Sat 8pm. Wed, Sat & Sun 2pm, thru Feb 3. 1 Taylor St at Market. www.shnsf.com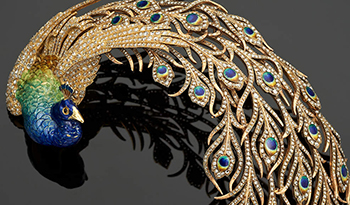 Connecting Threads @ JCCSF
Quilts From the Social Justice Sewing Academy, an exhibit of textile art by local youth, with political themes. Mon-Fri 8am-10pm, Sun 8am-8pm, thru Nov. SF Jewish Community Center, 3200 California St. www.jccsf.org

East Meets West @ Legion of Honor
Jewels of the Maharajas from the Al Thani Collection, thru Feb 24. Also, Séraphin Soudbinine, Lynn Hershman Leeson, Framing the Body, Mummies and Medicine and other exhibits of classical and modern art. Free/$30. Lincoln Park, 100 34th Ave. https://legionofhonor.famsf.org/

Friendly Fire @ Wessling Gallery
Group exhibit of vibrant works in various media by 14 artists. 440 Brannan St. http://wesslinggallery.com/

Various Exhibits @ The Beat Museum
Enjoy exhibits, a bookstore and gift shop that celebrates the era of 'Beatnik' literature (Jack Kerouac, Allen Ginsberg, William S. Burroughs, etc.), with frequent readings, walking tours and other events in North Beach. $5-$8. Daily 10am-7pm. 540 Broadway www.kerouac.com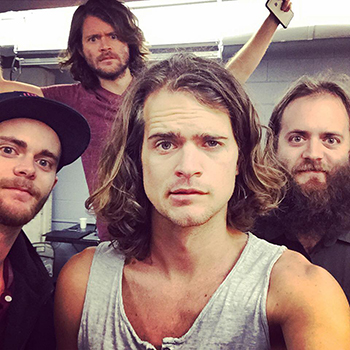 WED 9
Eternal Boy Playground @ Telematic
Liat Berdugo and Emily Martinez' multimedia installation that playfully explores the cultural tropes surrounding crypto-currencies like Bitcoin; thru Feb 2. 323 10th St. https://tttelematiccc.com/

Gaugin: A Spiritual Journey
@ de Young Museum
New exhibit of the French painter's Tahitian paintings, and works by artists who influenced him. Thru April 7. Also, Contemporary Muslim Fashions, an exhibit of stylish fashions in the Muslim world; thru Jan 6. Also, modern and historic art, including embroidery, Maori portraits and installations. Free/$15. 50 Hagiwara Tea Garden Drive, Golden Gate Park. www.famsf.org

Kongos @ Great American Music Hall
The popular South African brothers' folk-rock band performs. $25-$200 (VIP meet & greet). 8pm.859 O'Farrell St. https://slimspresents.com

Looking Through the Lens @ Diane Wilsey Center for Opera
The Glory of San Francisco Opera, Past and Present, an exhibit of historic productions photos from the San Francisco Opera's many productions. Free. Mon-Fri 9am-6pm. Veteran's Building, 401 Van Ness Ave. www.sfopera.com

Tom's Open Mic @ Shari Carlson Studio
Pianist Tom Shaw's sing-along creative music night; also Feb 6. $15. 6:30pm. 414 Mason St. #702. https://www.sfactingstudio.com/

Various Events @ Oakland LGBTQ Center
Social events and meetings at the new LGBTQ center include film screenings and workshops, including Bruthas Rising, trans men of color meetings, 4th Tuesdays, 6:30pm. Film screenings, 4th Saturdays, 7:30pm. Game nights, Fridays 7:30pm-11pm. Vogue sessions, first Saturdays. 3207 Lakeshore Ave. Oakland. https://www.oaklandlgbtqcenter.org/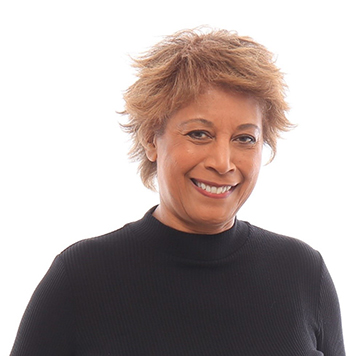 THU 10
Comedy @ Ashkenaz, Berkeley
Johnny Steele, Bernadette Luckett, Matt Gubser and host Lisa Geduldig share stand-up wit. $15-$20. 8pm. 1317 San Pablo Ave., Berkeley. www.ashkenaz.com

Exclusion @ Presidio Officers Club
Exhibit documenting the Presidio's Japanese-American incarceration during World War II; other exhibits show the history of the former military base and the SF peninsula. Free, Tue-Sun 10am-5pm. Thru Spring 2019. 50 Maraga Ave. https://www.presidio.gov/officers-club/exhibitions/

The Life and Times of Jo Mora
@ Cartoon Art Museum
New exhibit of drawing, maps, paintings and ephemera by the prolific illustrator of American culture (1876-1947). Thru April 28. 781 Beach St. www.cartoonart.org

The Match Book @ Tenderloin Museum
Tenderloin Historical Ephemera Project showcases artfully designed bar matchbooks through the neighborhood's history. Opening reception 6pm-9pm, thru March 31. Also, Urban Abstracts, Patricia Araujo's exhibit of urban paintings, thru Feb 3. 398 Eddy St. http://www.tenderloinmuseum.org/

Miss Coco Peru @ Oasis
Have You Heard? the witty drag queen's latest show. $27-$50. 7pm. Also Jan 11 & 12. 298 11th St. www.sfoasis.com

Modern Art @ SF MOMA
Wayne Thiebaud, Etel Adnan, Alexander Calder, Donald Judd, Louise Bourgeois and many classic Modern works. The Sea Ranch: Architecture, Environment and Idealism (thru April 28). Vija Celmins: To Fix the Image in Memory, thru March 31. Free/$25. Fri-Tue 10am-6pm. 151 3rd St. www.sfmoma.org

Patient Zero and the Making of the AIDS Epidemic @ SF Public Library
Join Richard A. McKay, the author of Patient Zero and the Making of the AIDS Epidemic, at a reading and Q & A, discusses the history and the overlapping lives of San Francisco journalist Randy Shilts and Gaétan Dugas, the man Shilts identified as "Patient Zero" of the North American AIDS epidemic. Dr. McKay will also be signing copies of his book, which will be on sale. 6pm-7:30pm. Hormel Center, 3rd floor, 100 Larkin St. www.sfpl.org


———————————————————————
To submit event listings, email events@ebar.com
Deadline is each Thursday, a week before publication.
Comments on Facebook