In what will undoubtedly be recalled as the biggest drag fundraiser in local history, Oasis nightclub's 12-hour three-camera marathon telethon more than doubled the initial goal by raising more than $253,000 through the club's March 6 online event.
March madness? No, not basketball, but the confusion we're all experiencing a year into the pandemic. Indoor? Outdoor? Keep calm, watch a play, listen to music new or classic, and tip a drag queen. The new normal's not known.
There's so much to recommend about 'Daddy's Country Gold,' the dazzling new album by out singer/songwriter Melissa Carper, it's hard to know where to begin. Carper's distinctive vocal style transcends a single genre description.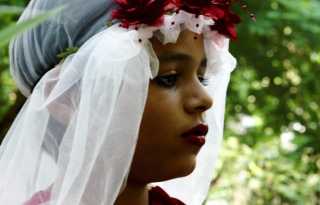 Set in Colombo, Sri Lanka during the mid-1970s and early 1980s, 'Funny Boy,' based on Shyam Selvadurai's acclaimed novel, is timely for a variety of reasons.
Shortlisted for the 2020 Booker Prize, Brandon Taylor's 'Real Life' is a reimagined campus novel from a fresh perspective, a gay African-American graduate student.
With an entire literary festival, from readings to panels, all online, the 18th annual Saints & Sinners LGBTQ Literary Festival, usually held in New Orleans, returns with a robust roster on March 11-14.
Two photo books, one new, the other re-issued decades after first being published, show stark differences, and similarities, in the depiction of their subjects.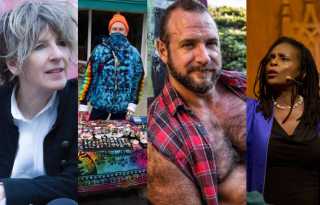 Step into the wonderful world of online arts, nightlife and community events. Take yourself to church, dance along with pros and gogos, or sing along to Broadway stars.
'Soul of a Nation' explores Black stories, 'It's a Sin' sears with '80s UK gay and AIDS stories, plus 'Tell Me Your Secrets' and 'Men in Kilts' tempt your television time.
Now in her seventh decade as an entertainer, Olivia Newton-John has proven herself to be a versatile artist, including recent duet with her daughter, and a recently published memoir.
In Mike Mosallam's affectionate Ramadan rom-com 'Breaking Fast,' Mo (out actor Haaz Sleiman) is a devout, disciplined Muslim doctor who has reconciled his religious dedication with his queer sexuality.
Sometime it feels like being the DJ on the Titanic II, part desperate distraction, part solemn duty, working to bring you entertainments and the strange dispiriting online version of community. Sometimes it doesn't.