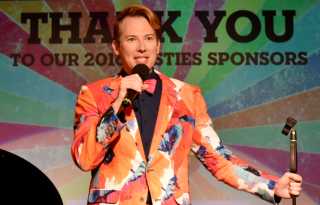 Thank you very much, it has been both humbling and encouraging receiving your generous support when so many are also in need of help. So far, we have raised just over $25,000 and are just 15% away from reaching our goal of $30,000.
Flurries of articles contrasting COVID-19 with HIV have been published in the past few months. None of them initially drew my attention, as the pandemics seem quite different from one another.
Bending and manipulating gender is not historically in my sexual wheelhouse. So, I put out a call to some friends and acquaintances asking if anyone would be willing to share their experiences playing with gender expression as part of their erotic lives.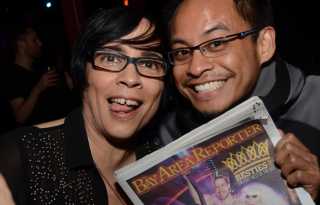 San Francisco is one of 11 US cities that is fortunate to have a legacy LGBT publication by us, for us, and about us. Help preserve the BAR as an historic and important community institution for the future.
Even though we, as a nation, are going through some very trying times, the winners in these categories, voted for by Bay Area Reporter readers, should inspire you to get your freak on once social distancing becomes a thing of the past.
while there are intersections between contests and other elements of kink, the contest world can effectually be a unique kink unto itself. Is it a fetish? I'm not sure, but it's been suggested it is or can be. What can we do to improve them?
In addition to workshops, play nights and the 15 Association anniversary, you'll find plenty of events in the San Francisco Bay Area for leather and other kinksters.
This year marks the 10th annual Bay Area Reporter readers' poll, the Besties, and voting begins Thursday, January 30.
Within the radical sex and relationships communities in which I navigate, there are few things that spark my anger more than shaming, which, in kink communities, is far too prevalent.
What might a modern day kinkster want to see happen in 2020 that could make their lives better while strengthening the kink communities overall? I'm sure you have your own list, but here's what I'd like to see transpire in the new year.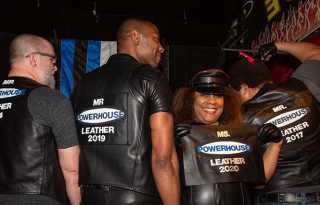 The Powerhouse also held its inaugural Ms. Powerhouse Leather contest recently. I'm using both new contests here as an illustrative point that San Francisco's leather bars are now officially shared space. Welcome to the modern queer leather bar.
If you're like many people who want to improve their sex and love quotients in the upcoming year, here are few selections for some sexy gifts, whether hung by a chimney or wrapped up with care.