This year marks the 10th annual Bay Area Reporter readers' poll, the Besties, and voting begins Thursday, January 30.
Within the radical sex and relationships communities in which I navigate, there are few things that spark my anger more than shaming, which, in kink communities, is far too prevalent.
What might a modern day kinkster want to see happen in 2020 that could make their lives better while strengthening the kink communities overall? I'm sure you have your own list, but here's what I'd like to see transpire in the new year.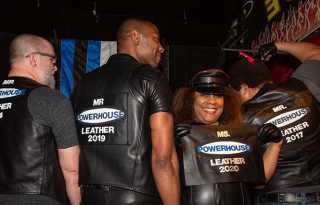 The Powerhouse also held its inaugural Ms. Powerhouse Leather contest recently. I'm using both new contests here as an illustrative point that San Francisco's leather bars are now officially shared space. Welcome to the modern queer leather bar.
If you're like many people who want to improve their sex and love quotients in the upcoming year, here are few selections for some sexy gifts, whether hung by a chimney or wrapped up with care.
Two events I attended this week made me consider giving gifts with meaning as we approach this holiday season; a grassroots fundraising effort for the victims of a recent Castro fire, and the annual Light in the Grove fundraiser.
It's that time of year again when we're all preparing to be thankful. Thanksgiving is around the corner and many of us will gather with family or friends, kinky or otherwise, and hopefully enjoy the holiday pondering that for which we're thankful.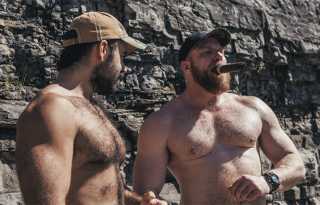 Any man who traveled within the gay leather world of the late 1970s to '90s likely read or knew of Drummer magazine. The last issue of Drummer was published in 1999, until now. Drummer is back. In early October a new iteration of the magazine debuted.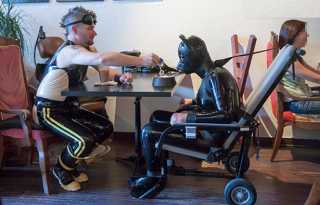 As autumn chills, leather warms. There's always a lot going on in the San Francisco Bay Area for leather and other kinksters.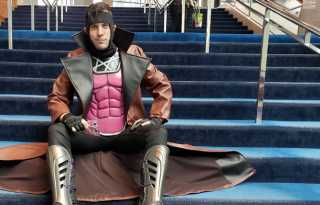 Since we're approaching Halloween, when many kinksters meld the erotic with what they wear in unique and alternative ways, this holiday gives many of us the opportunity to delve deeper into donning a wider range of sexual fantasy representations.
Being polite and having good manners will get you a long way in life. The same goes for kink. All manner of sexual outlaw creature might be great erotic fantasy, but even the most full-throttle players need to abide by standards of basic human decency.
Folsom Street Fair is just days away. Among the crowd will be throngs of people who have traversed past Fairs multiple times. For them, it's an annual gathering for which they already know the ins and outs.