Ross Mathews will MC a night of comic insults hurled at Sister Roma, but it's all in fun; the upbeat series regular on 'RuPaul's Drag Race' will serve as a tonic to the Jungle Red claw-like insults from Roma's drag pals on May 18 at the Castro Theatre.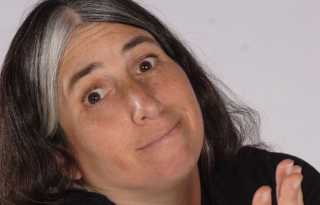 It's been ten years since comic extraordinaire and hostess with the mostess Lisa Geduldig began doing her monthly comedy shows at El Rio, and on Friday May 17 at 7pm, Geduldig will host a special show to celebrate this milestone year.
Alongside their film and television careers, Megan Millally and Stephanie Hunt lead the band Nancy And Beth (upper case A, thank you!), which returns to Feinstein's at the Nikko for three shows this weekend following a sold-out gig in 2013.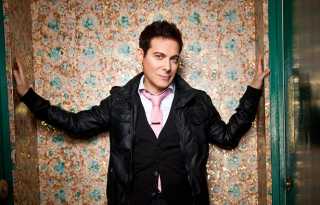 An esteemed interpreter of the Great American Songbook, Michael Feinstein will appear at the club which bears his name. Beginning May 9 (and just in time for Mother's Day), Feinstein will perform five shows at Feinstein's at The Nikko.
Ginger Minj is "the nicest bitch you'll ever meet," according to Joshua Eads, the actor who plays Ginger. But bitchiness is, in this case, not a sign of nastiness. Ginger performs at Oasis May 9 & 10.
Las Vegas-based illusionist Jack Alexander will bring his sleek new stage show, Express, to Oasis next weekend in two benefit performances for the Richmond/Ermet Aid Foundation (REAF).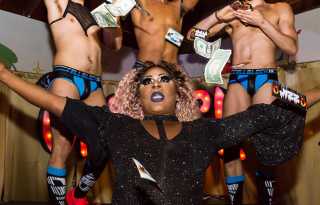 Oakland will be a real drag from Friday April 26 to Sunday April 28 when 100 drag queens, drag kings, and radical queer performers take to the stages in Oakland for a three day drag-a-thon which will include live performances, music, vendors, and art.
Brent Barrett, known for his performances in 'The Phantom of the Opera,' has not named his solo cabaret show after the half-masked man's signature number "The Music of the Night." Instead, it's called "Night Songs."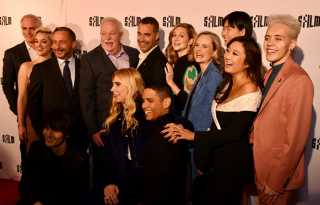 Stars shined brightly at the April 10 opening of the San Francisco International Film Festival, which featured a screening of the first episode from the new series, Armistead Maupin's 'Tales of the City.'
While fundraisers and drag queens are commonplace in the Castro, it's rare that 100 percent of the proceeds from a three-hour Friday event goes to a great cause. Enter The Disco Coalition.
Recently, a young gay man messaged me, stating, "I've tried the leather scene. It's not for me." I asked why. He said, "It's not about sex anymore. It's not even about anything erotic anymore." Was he correct?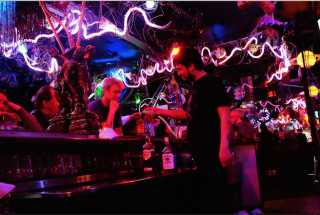 On Saturday April 13, the Hole in the Wall Saloon will celebrate its 25th anniversary with a party. The bar is best known for its colorful (some say surreal) decor, and for its rock music.