Steve Grand is returning to San Francisco for two concerts at Feinstein's at the Nikko. The adorably cute and openly gay singer-songwriter will appear on November 20 and 21 to perform a medley of hits from his two albums, and several cover songs.
Dance, prance, find romance. Revive, survive, enjoy being alive.
Beth Leavel, who was Tony-nominated for her role in 'The Prom,' appears at Feinstein's at the Nikko next weekend.
What's up with what's going down? Find out with our comprehensive LGBTQ nightlife listings!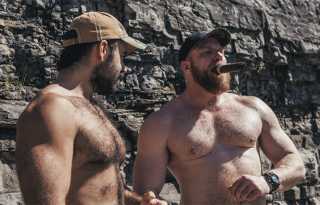 Any man who traveled within the gay leather world of the late 1970s to '90s likely read or knew of Drummer magazine. The last issue of Drummer was published in 1999, until now. Drummer is back. In early October a new iteration of the magazine debuted.
Celebrants in a multitude of creative costumes celebrated Halloween early on Saturday, October 26, in and around Castro district bars.
The recently reopened Café revved up Gus Bean's monthly tea dance (third Sundays), Circuit Sundays. With airy sunny dance and hangout areas, the new and improved Café is a new/old favorite in the Castro, day or night.
Get out and fall into nightlife revelry.
Margaret Cho is a Magenta. "At least I know I have that costume somewhere, so I'll probably be Magenta." The Emmy-nominated, Grammy-nominated stand-up comic and actor will host American Conservatory Theater's fundraiser gala at The Hibernia on Nov 2.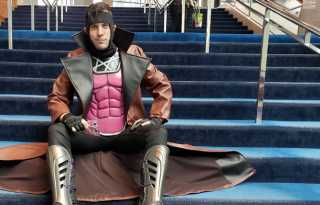 Since we're approaching Halloween, when many kinksters meld the erotic with what they wear in unique and alternative ways, this holiday gives many of us the opportunity to delve deeper into donning a wider range of sexual fantasy representations.
The GLBT Historical Society's annual gala took to the skies at the Saleforce Tower's leafy scenic 360-degree 61st-floor event space.
Whether you dress up in classy costumes or down to drag dregs, fun of all sorts of styles awaits.