Paranoia, red-baiting and homophobia swept across the United States in the early 1950s like a cold fire, and San Francisco was not exempt from its reach. The vile Joseph McCarthy and his toady Roy Cohn engaged the country in the Army-McCarthy hearings.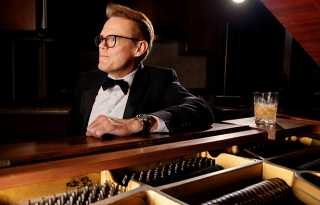 Tom Reardon returns to Feinstein's at The Nikko for his eighth show on May 16 and 17. The singer, who also performs in musical theater, will offer his usual eclectic mix of songs: everything from The Great American Songbook to Bob Dylan and Fleetwood Mac.
Steppin' out, dressing' up, getting' down, see ya 'round the town.
Ross Mathews will MC a night of comic insults hurled at Sister Roma, but it's all in fun; the upbeat series regular on 'RuPaul's Drag Race' will serve as a tonic to the Jungle Red claw-like insults from Roma's drag pals on May 18 at the Castro Theatre.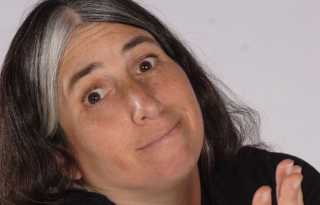 It's been ten years since comic extraordinaire and hostess with the mostess Lisa Geduldig began doing her monthly comedy shows at El Rio, and on Friday May 17 at 7pm, Geduldig will host a special show to celebrate this milestone year.
Where's fun? Here's fun. There's fun for everyone. Nightlife events under moon and sun.
Seek out fun adventures in your own zip code or across the Bay. Nightlife events keep your week gay.
Alongside their film and television careers, Megan Millally and Stephanie Hunt lead the band Nancy And Beth (upper case A, thank you!), which returns to Feinstein's at the Nikko for three shows this weekend following a sold-out gig in 2013.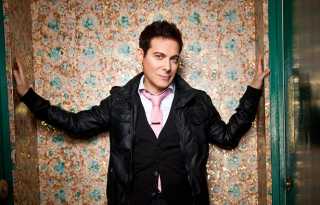 An esteemed interpreter of the Great American Songbook, Michael Feinstein will appear at the club which bears his name. Beginning May 9 (and just in time for Mother's Day), Feinstein will perform five shows at Feinstein's at The Nikko.
Ginger Minj is "the nicest bitch you'll ever meet," according to Joshua Eads, the actor who plays Ginger. But bitchiness is, in this case, not a sign of nastiness. Ginger performs at Oasis May 9 & 10.
Let the music play, let your body sway, let a drag queen slay. What the hey, nightlife's so gay.
Las Vegas-based illusionist Jack Alexander will bring his sleek new stage show, Express, to Oasis next weekend in two benefit performances for the Richmond/Ermet Aid Foundation (REAF).