Although you can't enjoy the terpsichorian talents of strippers at this year's Broadway Bares SF, Stripped Down for Equality, produced by the Richmond/Ermet Aid Foundation, brings the sexy benefit online, with proceeds aiding Black Lives Matter.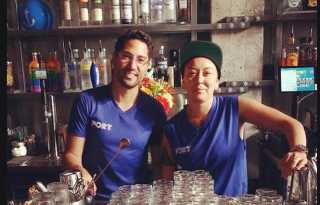 Need a bit of nightlife drinks and food in Oakland? The Port Bar offers To Go service every Tuesday, Friday and Saturday until they are allowed to move to the state's allowance for "Dine-In".
As Pride month continues, events multiply, from drag tributes to concerts and cultural and community events.
The second annual Pride Summit and Prom, sponsored by Billboard and the Hollywood Reporter and scheduled for June 13, features a lengthy list of LGBT celebrities, actors and music acts.
In the new video of his recent full stand-up set, gay Black comic Sampson McCormick balances insight and wit with his usual dexterity, finding a balance of political and social justice insight with punch lines.
Too pooped amid protests and a pandemic to prepare poultry? Bay Area Black-owned restaurants and Oasis' drag-hosted catered meals can nourish you through the revolution.
Dixie De La Tour is the founder and host of the renowned Bawdy Storytelling shows. "We are, as a species, addicted to story," she says. "Even when the body goes to sleep, the mind stays up all night, telling itself stories."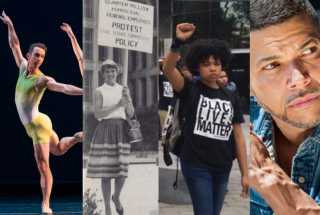 Amid protests and a pandemic, as Pride month gets underway, you can find a bit of relief with a rainbow of arts, nightlife and community events.
On June 5, 12pm to 12am, SF Pride and Eventbrite's 'We're Still Here,' a twelve-hour Pride month celebration, with DJs, drag acts film excerpts and discussions, has been postponed.
Whether you're cramped by the curfew, concerned about COVID, pressed after protesting, or just overwhelmed, queer comedy is one small remedy to help lighten your life. Wonder Dave hosts on June 1.
From museums to drag shows, male burlesque to Pride stories and film festivals, access upcoming and ongoing online arts, nightlife and community events.
The Stud is dead, but long live The Stud. The historic bar's collective owners are leaving the current location, planning a possible future, and a fabulous funeral.