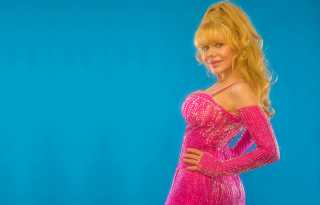 On Friday September 20 the incomparable legendary Charo returns to San Francisco for an evening of music and 'cuchi-cuchi' at the Herbst Theatre.
Yummy beats, tasty drinks, delicious dancers, are all on your nightlife menu.
Morgxn appears at the Rickshaw Stop on September 12. That "x" marks the spot on his lifeline when he decided to own his vulnerability as part of his creativity, just a few years ago.
On Sunday, September 8 comic Gina Yashere returns to Freight and Salvage in Berkeley for a hilarious night of gay comedy. Yashere will be joined by fellow funny people Sampson McCormick, Karinda Dobbins, and Lisa Gedudig.
"The First Time Ever I Saw Your Face," is one of those songs that's pretty much guaranteed to swell the emotions. Natalie Douglas sings it next weekend during her Roberta Flack tribute shows at Feinstein's at the Nikko, with a renewed family connection.
It's back to old school, with groovy retro nights, surf-psychedelic and prog-rock bands, solid house DJs and classic cocktail nights.
Cirque du Runway, the Gay Asian Pacific Alliance Foundation's 31st annual pageant and fundraiser, showcased a festive array of drag and male talents at the Herbst Theater on August 24.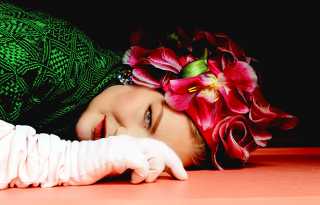 It's been several years since singer Veronica Klaus, for many years a fixture on the San Francisco cabaret scene, departed these shores for new adventures in upstate New York. But on August 31 and September 1, Klaus returns to the city where it all began.
The Richmond/Ermet Aid Foundation's 25th anniversary benefit concert, Help Is on the Way, held August 18 at the Herbst Theatre, included a super-talented array of Broadway and local cabaret singers.
Get out for nightlife fun, in the shade or under the sun.
'Whadda you wanna do, Marty?' 'I dunno, whadda you wanna do?' Your queries have been answered.
Samantha Sidley cuts to the chase in her just released single "I Like Girls." The song's video begins with a tight close-up of her face. "I like girls!" she proclaims, before she starts singing.