The Stud is dead, but long live The Stud. The historic bar's collective owners are leaving the current location, planning a possible future, and a fabulous funeral.
Viewing 1 thru 12 of 586 Stories
From museums to drag shows, male burlesque to Pride stories and film festivals, access upcoming and ongoing online arts, nightlife and community events.
The Stud, San Francisco's oldest continuously-operating LGBT club, will be closing its doors permanently, according to a news release from Honey Mahogany, a co-owner of the South of Market establishment.
Puerto Vallarta has long been a fun vacation spot for Bay Area folks, so Brian Kent Productions and Vallarta Pride will coshot 'PV STRONG,' a live-streamed YouTube and Facebook event to benefit the Puerto Vallarta Nightlife Relief Fund.
The SF Queer Nightlife Fund is now accepting applications for a second round of grants to those whose income has been impacted by the Covid-19. For many of the recipients, the grants they received have been a lifeline which helps them survive.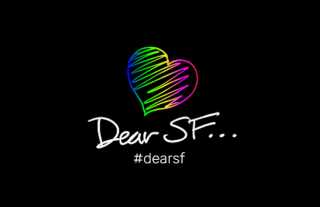 Mayor London N. Breed, the San Francisco Entertainment Commission, the Office of Economic and Workforce Development, the Office of Small Business, and the San Francisco Chamber of Commerce launched a digital storytelling campaign, #DearSF.
Arts, nightlife and community events continue online at a Zooming pace. From fundraisers to e-tip jar talents, we can support each other in many ways.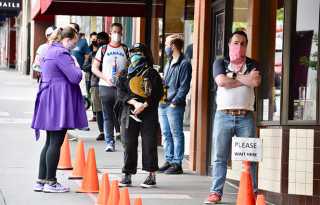 On San Francisco' Castro Street, many businesses are open for limited shopping, food and drinks take-out in makeshift window and doorway booths, amid a sparse open ambiance.
Enjoy the wonderful array of arts, nightlife and community events online. Also, many of these events are accepting donations to help keep their venues afloat during the shutdown.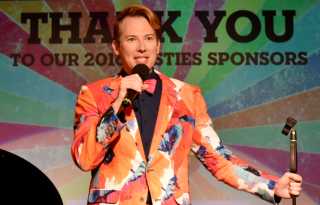 Thank you very much, it has been both humbling and encouraging receiving your generous support when so many are also in need of help. So far, we have raised just over $25,000 and are just 15% away from reaching our goal of $30,000.
Grants in the first round of applications for the San Francisco Queer Nightlife Fund are now being disbursed to 176 applicants, according to the organization that has thus far collected $160,000 in donations.
Enjoy the wonderful array of arts, nightlife and community events online, many of them also worthy fundraisers.
He's photographed countless events and local luminaries in Bay Area nightlife. Now Gooch, the charming ever-busy Brit whose photos have graced Bay Area Reporter pages for years, has unveiled his new website, with a special offer of prints for sale.
Viewing 1 thru 12 of 586 Stories