LGBTQ Agenda: 'Different' songwriter tells queer youth to think twice before doubting themselves
Tuesday Apr 20, 2021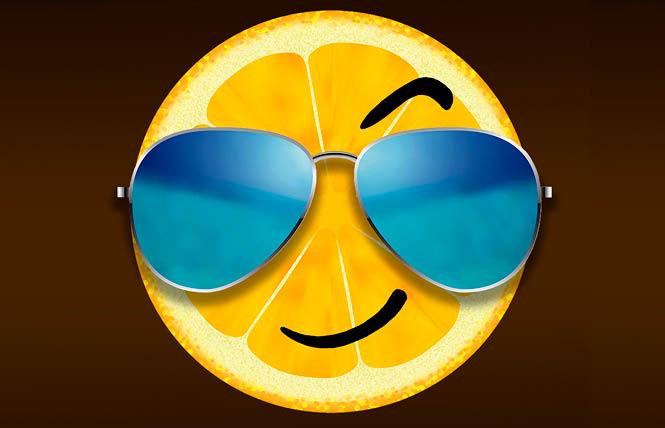 Bad Lemon, a group of musicians, singers, and producers, came out with its first single last month — a "fight song" for queer youth experiencing bullying.
Eden Vaschon, a gay man who lives in New York, is the songwriter and lead singer of "Different." The song was released March 21. The release of a music video is forthcoming.
Vaschon told the Bay Area Reporter April 16 that he is upset by much of the anti-bullying messaging he sees that is directed at bullies themselves, asking or telling them to change their behavior.
"It is a little frustrating for me that so many organizations and websites say 'Stop Bullying,'" Vaschon said. "Personally, I think that's ridiculous. Bullies will always be bullies, for the most part."
Instead, Vaschon wants to send the message that people should feel empowered to be themselves.
"Treat it like a wall. You don't walk into it; you ignore it," he said, adding he wants the song to speak to "people who are the underdog, and tell them to embrace everything that's weird about themselves."
Vaschon stated that he decided to write the song after hearing of a teenager, Nigel Shelby, who was bullied before he decided to end his life by suicide in 2019.
(The family of the late 15-year-old Alabaman, who was openly gay, announced plans April 12 to sue the Huntsville City Schools, alleging they were not informed about his struggles at school, and that administrators told him that homosexuality was a choice when he reached out for help.)
Vaschon said he hopes people not only embrace, but love what about themselves makes them unique and different.
"Fuck those people," he said of bullies. "Be proud of who you are!
"I want an opportunity to change the narrative," he continued. "I'm tired of people saying 'that's so gay.' People need to push back on that."
Bad Lemon is a new endeavor, Vaschon said, that came about after the onset of the COVID-19 lockdowns last spring. While the band is pop, Vaschon said that its members want to bring to the fore different topics than the heterosexual relationship stories that often define the genre.
"The whole concept overall of the band is to write nonconforming pop music ... to write music for people whose voices are not heard," he said.
To that end, the song "No Place Like Home" covers the experience of growing up in foster homes, in which system Vaschon said he has experience in, though the song is not fully about him. "Can You See Me" is from the perspective of the disabled, though Vaschon said no one in the group has a disability.
"Different" was co-produced by Vaschon and Michael Vail Blum, a music producer who has worked in the past with artists, including Madonna and Michael Jackson.
Blum, who declined to say how he identifies, told the B.A.R. that Vaschon reached out to him and wanted to collaborate for Bad Lemon.
"He is very talented and a really great artist to work with," Blum said of Vaschon. "I hope people relate to ["Different"]. I hope people will get something different out of the song — I'm not trying to specifically tell people what to think, so they can make up their own mind — but something of value."
Blum did say, though, that "everyone should be whoever or whatever they are. That's the song."
One of the characters in the song, Vaschon said, was a person he saw on the subway in New York.
"High heel shoes and a beard; Pearls in my ears; Sharp in a pinstripe suit and a briefcase," the lyrics go.
Vaschon said he feels if bullied queer youth had been around to see, too, they'd learn to feel more confident in themselves.
"It's not something I made up," he said. "I wish young people could see that. It'd make them think twice about doubting themselves."
LGBTQ Agenda is an online column that appears weekly. Got a tip on queer news? Contact John Ferrannini at j.ferrannini@ebar.com
Help keep the Bay Area Reporter going in these tough times. To support local, independent, LGBTQ journalism, consider becoming a BAR member.