Online Extra: Man sentenced to 18 months for gun possession at SF Pride
Thursday Dec 5, 2019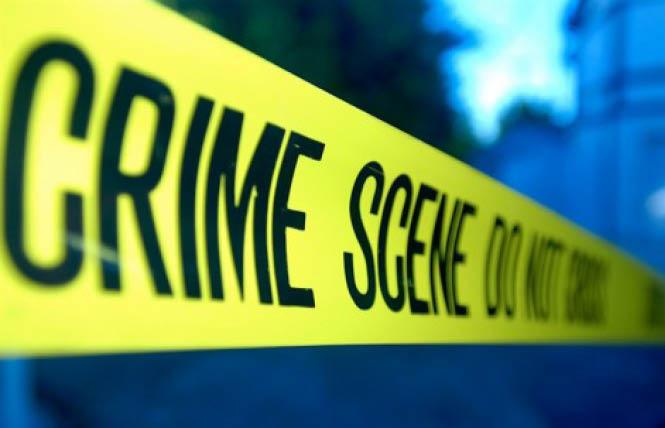 A man who was arrested for possessing a firearm during San Francisco Pride festivities this year has been sentenced to 18 months in federal prison.
Evonta Bailey, 22, was indicted on two counts of being a felon in possession of a firearm by a grand jury in the U.S. District Court for the Northern District of California on July 30 and was arrested days later, according to a copy of the indictment and Abraham Simmons, a spokesman for the U.S. Attorney's Office.
"What you're dealing with here is that a person previously convicted of a felony who carries a firearm commits a federal crime," Simmons said in a phone interview with the Bay Area Reporter Thursday.
The Mercury News first reported the story Tuesday.
Bailey was found to be in possession of a firearm twice — the first time being in March 2019. The second time was at the Pride festival at the Civic Center June 29. The firearm in question on the second occasion was a "a black Taurus Model G2C 9 mm semi-automatic firearm with a magazine capable of holding 12 rounds of ammunition, which was loaded with 8 rounds of ammunition," according to a copy of the indictment.
Bailey pleaded guilty August 22 in what the sentencing memo calls an "open plea," which Simmons said means there was no plea agreement. Bailey was sentenced November 8.
Bailey claimed to be carrying the firearm for self-defense purposes, but "the existence of that gun on Mr. Bailey that day in that venue posed a significant public safety threat and had the potential to harm a large number of people," federal prosecutors wrote in the sentencing memo.
"Bailey's decision to illegally carry that loaded firearm into that crowd created a real possibility that a high number of innocent bystanders would be harmed," the sentencing memo states. "Such conduct is extremely dangerous and should not be tolerated."
Bailey has previously been arrested for robbery, three separate batteries, receipt of stolen property "which somewhat understates the underlying conduct," providing false identification to law enforcement, and joining four others in "following a victim from a bus" before slamming their head into the ground and stealing their property, according to the sentencing memo.
When Bailey is out of prison, he will spend three years on federal supervised release.
There was at least one other person arrested for possession of a firearm during this year's Pride, according to the San Francisco Chronicle.
The Federal Public Defender's Office for the Northern District of California, which represented Bailey, did not immediately return a message seeking comment.
Comments on Facebook