Political Notebook: SF supes to Newsom: Induct drag icon into CA hall
Wednesday May 22, 2019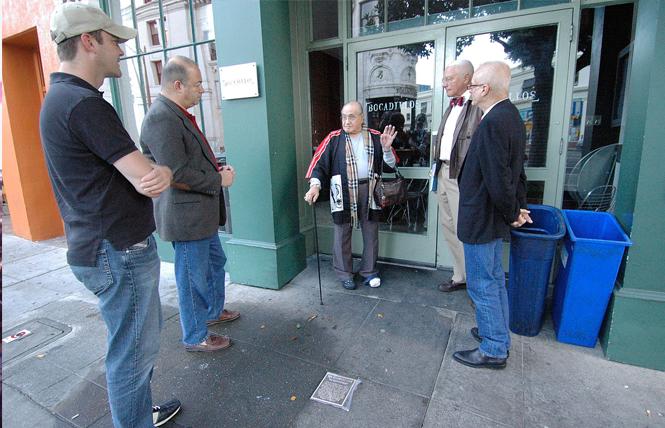 San Francisco's Board of Supervisors this week signed on to the effort to posthumously induct gay icon and drag queen Jose Julio Sarria into the California Hall of Fame.

At its meeting Tuesday, May 21, the board without comment unanimously approved a resolution introduced by gay District 8 Supervisor Rafael Mandelman urging Governor Gavin Newsom to include Sarria, a San Francisco native, among his first class of honorees for the hall. The former mayor of San Francisco is expected to announce his nominees later this year.

Sarria, who died in 2013 at the age of 90, made history in 1961 with his unsuccessful bid for a San Francisco Board of Supervisors seat. It marked the first time an out gay person had sought elected office in the U.S.

LGBT community leaders across the Golden State launched an effort to see Sarria be named to the hall in 2015 due to it being the 50th anniversary of the Imperial Court System. Sarria established the court in San Francisco, and it became a major LGBT philanthropic group throughout North America.

This week San Diego resident Nicole Murray Ramirez, who was elected an empress of the Imperial Court in 1973 and currently holds the title of Queen Mother I of the Americas, Canada, United States, and Mexico, informed the Bay Area Reporter that he had first submitted a nomination on behalf of Sarria in September 2013.

A number of San Diego leaders also sent in letters in support that fall, said Ramirez, as well as the national LGBTQ Victory Fund. With those entreaties ignored, they redoubled their efforts two years later in hopes that the court system's golden jubilee would provide added weight for why Sarria deserved to be included in the hall.

Despite the campaign on behalf of Sarria, who was also a veteran and a prominent Latino leader, receiving broad support, former governor Jerry Brown failed to induct him into the state hall. It was speculated that his advisers were uncomfortable with Sarria's being a drag queen as behind the snub.

With Newsom's election last November, friends of Sarria have renewed their efforts to see him be honored in such a way. A trio of members of the Legislative LGBTQ Caucus — chair gay state Senator Scott Wiener (D-San Francisco), vice chair gay Assemblyman Todd Gloria (D-San Diego), and lesbian state Senate Speaker Pro Tempore Toni Atkins (D-San Diego) — is co-chairing the campaign and recently had a positive discussion with Newsom about why Sarria deserves such recognition.

As Mandelman told the B.A.R. earlier this month, Sarria's importance as a "person in queer and San Francisco history" merits his placement in the hall.

Supervisors Aaron Peskin, Vallie Brown, Catherine Stefani, Sandra Lee Fewer, Norman Yee, and Gordon Mar all signed on as co-sponsors of the resolution, which hailed Sarria for being "a vocal critic of the criminalization of queer people and queer meeting places, and would promote a groundbreaking sense of gay pride and positive gay identity in performances at gay establishments such as the Black Cat Cafe in North Beach."

The board's vote comes several weeks after the City College Board of Trustees passed a resolution in support of Sarria's induction into the hall. Gay board president Alex Randolph and vice president Tom Temprano, who has a tattoo of Sarria on his left arm, initiated it. The B.A.R. also editorialized in support of seeing Newsom induct Sarria, as it did four years ago when Brown was in office.

The public can also nominate Sarria, or anyone else that meets the criteria for inclusion in the California Hall of Fame, via an online form found at http://www.californiamuseum.org/nomination-form.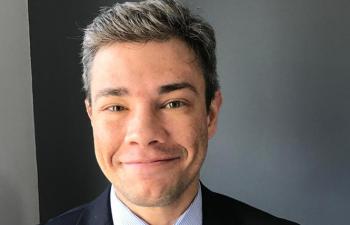 Trans judicial candidate falls short
A onetime Bay Area resident has again fallen short in his bid to be the nation's first transgender male judge.

For a second time Henry Sias failed to survive the Democratic primary for a seat on the Philadelphia Court of Common Pleas. The attorney, who lived in Antioch in the East Bay in 2000, had first run for the Pennsylvania bench two years ago.

This year Sias was aiming to be one of the six candidates to survive the May 21 contest in order to advance to the general election in the fall. Due to the city's heavy Democratic electorate, the party's sextet of judicial candidates are all but assured of winning the seats.

Based on the unofficial returns Wednesday morning, Sias came in 10th place out of 25 candidates with 4.60% of the vote. While disappointed with the result, Sias in a Facebook post focused on the example he had set for other transgender men, especially adolescents, by being an out and proud candidate.

"Waking up today, it's tough to see that the election results were not what we hoped for. But there is so much to be proud of," wrote Sias. "In the history of our city, a trans man has never received the support of an institution like the Democratic Party, until we did. Never before had a trans man's candidacy for Philadelphia judge been taken seriously, until we did."

He added that he was proud of the campaign he ran since "transgender men will be able to stand a little taller in Philadelphia today because of all of the work that we have done, and the justice system will be closer to recognizing that trans people will not be marginalized."

Out CA lawmakers update affinity group name
The affinity group for out lawmakers in California's Legislature has added queer to its name. The Legislative LGBTQ Caucus quietly made the change a few months ago.

Wiener, who was elected caucus chair in January, told the Political Notebook that the seven-member group did so to be more inclusive.

"We discussed it and decided it would be more reflective of the community," he explained.

Web Extra: For more queer political news, be sure to check http://www.ebar.com Monday mornings for Political Notes, the notebook's online companion. This week's column reported on two CA LGBT bills being shelved until 2020.

Keep abreast of the latest LGBT political news by following the Political Notebook on Twitter @ http://twitter.com/politicalnotes .

Got a tip on LGBT politics? Call Matthew S. Bajko at (415) 829-8836 or e-mail m.bajko@ebar.com.
Comments on Facebook