SF LGBT Dem clubs focus on D5 supe race
Wednesday May 8, 2019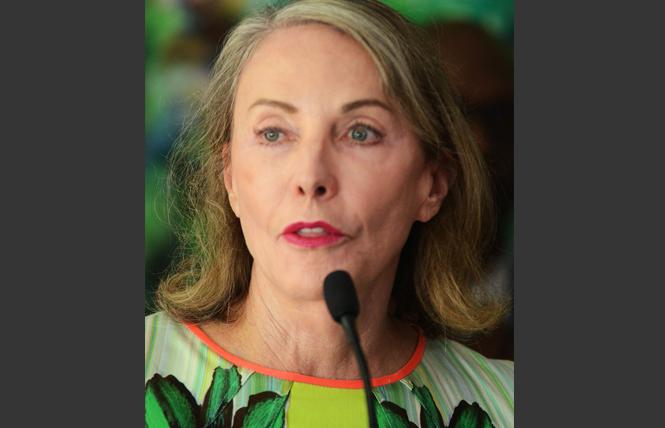 Six months before voters in San Francisco's supervisorial District 5 head to the polls to elect their representative at City Hall, the city's two LGBT Democratic clubs are turning their attention toward the race.

Monday, May 13, the more moderate Alice B. Toklas LGBT Democratic Club is hosting a debate with three of the candidates seeking the seat that covers the Western Addition and Haight-Ashbury neighborhoods. It has invited Supervisor Vallie Brown, whom Mayor London Breed appointed to the seat last July when she resigned after being elected in June, as well as two of her challengers, tenants rights activist Dean Preston and Ryan Solomon, a gay man who is a bartender at the Castro district bar Badlands.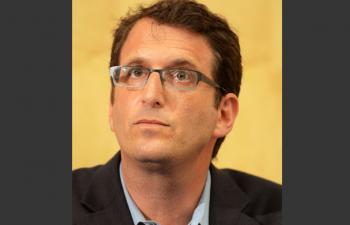 Preston, founder of the advocacy group Tenants Together, narrowly lost to Breed in 2016. In that race he was endorsed by the more progressive Harvey Milk LGBTQ Democratic Club and is likely to secure its early endorsement this year when the club's members vote at their May 28 meeting. Solomon and a third candidate, film producer Nomvula O'Meara, are also seeking Milk's early endorsement.

Whoever wins will serve out the remainder of Breed's term through 2020 and will need to run next November for a full four-year term. The outcome of the race will do little to change the balance of power on the Board of Supervisors.

Progressives are considered to hold a seven-person majority on the board, with Brown seen as being among the four more moderate supervisors. All three of the other members of the moderate bloc — Supervisors Catherine Stefani (D2), Shamann Walton (D10), and Ahsha Safai (D11) — have endorsed her, as has Board President Norman Yee (D7).

Preston meanwhile has the support of progressive Supervisors Gordon Mar (D4), Hillary Ronen (D9), Matt Haney, (D6), and Rafael Mandelman (D8), the lone LGBT member of the board. Three gay former city supervisors — Tom Ammiano, Mark Leno, and David Campos — are also backing Preston in the race.

Shanell Williams, a bisexual woman who serves on the city's community college board, had planned to seek the seat but dropped her bid this winter citing personal reasons for doing so. She has yet to endorse in the race.

Both Brown and Preston are well-known in the district and either could win the special election for the supervisor seat. Overshadowed already by the 2020 presidential race and competing for attention with the citywide district attorney and sheriff contests — it remains to be seen if there will be competitive races for mayor, city attorney, public defender, or treasurer — it will come down to who can get more of their supporters to vote.

Brown, 62, formerly worked as a legislative aide to Breed and is a longtime resident and community activist in the district. She has long had ties to the LGBT community and married a gay male friend during the height of the AIDS epidemic so that he would have health insurance.

She told the Bay Area Reporter that she sees herself as playing the role of Switzerland on the board, working with her colleagues in both political camps to address the city's issues.

"The city expects us to work together. They don't want us to fight and come to a stalemate; they want to see solutions. So that means we all need to come together and work together," said Brown. "And so that's what I've been trying to do on different issues is reaching out and having them come in and let's work together on this issue because I know we care a lot."

Preston, 49, grew up on the East Coast and moved west after meeting his wife, a fifth-generation San Franciscan, at college in Maine; the family lives near Alamo Square. He told the B.A.R. he is running again because the same issues he focused on three years ago continue to impact the district and city.

"The biggest issues to people I talk with in District 5 are housing, affordability, fear of displacement, and homelessness," said Preston. "Those issues are all related and continue to be big issues in District 5."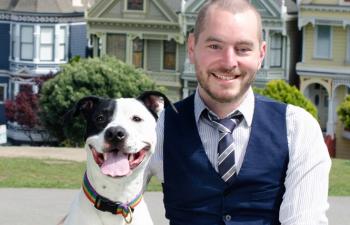 Solomon, 34, was born in Pennsylvania but moved with his family at an early age to the East Bay and lived in a number of cities there, including Antioch and Walnut Creek. When he turned 18, his parents cut him off and he moved into San Francisco within the year. A renter in the Haight, he's worked at Badlands for six years and was stabbed last year by a homeless man. He credits the staff at Zuckerberg San Francisco General Hospital for saving his life.

"I am quite aware running for anything is going to be difficult," Solomon told the B.A.R. "I thought I had a voice to give for everyday citizens, especially of this district. I am a working-class citizen; I rent and struggle. The majority of our constituents are in the same boat as I am."

Alice's candidate debate will take place Monday from 6:30 to 8 p.m. at the African American Art & Culture Center, located at 762 Fulton Street.
Comments on Facebook