Out singer and songwriter Ruthie Foster has the kind of voice that can give you chills and warms your heart at the same time. Soulful, sassy and as powerful as a transformer, her new Cd is a recorded live concert with big band style.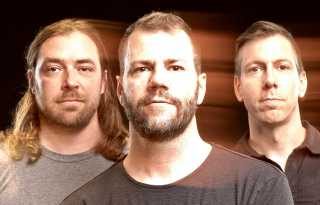 As musical genres go, slowcore (or sadcore, if you please) had its share of devotees and detractors. Early Day Miners' 2000 debut album Placer Found features the band's cofounder, now out and gay lead singer Daniel Burton.
There's a lot to like about 'Trinidad,' the new album by Austin-based Sweet Spirit. Of course, these songs wouldn't have the firepower they possess if not for the incredible vocal abilities of lead vocalist Sabrina Ellis.
Five singer-songwritrs and bands -Eliza Gilkyson, Lilly Hiatt, Justin Townes Earle, Frankie Cosmos and Echosmith- share a familial connection to other artists.
No Place Like Home, a local music online festival and fundraiser, features numerous bands, including (May 5) K Flay.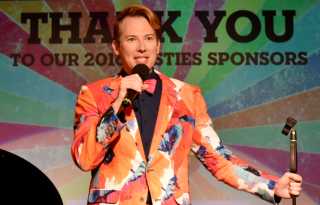 Thank you very much, it has been both humbling and encouraging receiving your generous support when so many are also in need of help. So far, we have raised just over $25,000 and are just 15% away from reaching our goal of $30,000.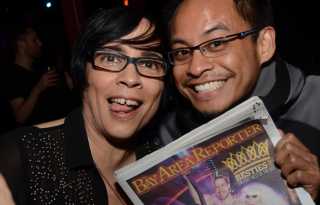 San Francisco is one of 11 US cities that is fortunate to have a legacy LGBT publication by us, for us, and about us. Help preserve the BAR as an historic and important community institution for the future.
Like virtually all performing artists, Lena Hall, best known for her Tony-winning turn as Yitzhak in the Broadway run of 'Hedwig & The Angry Inch,' has had her music and acting career set on pause.
What would queer San Francisco be without our nocturnal animals, the revelers and entertainers and service stars? Let's raise a glass (make it a double), to this year's Nightlife People Bestie winners.
Rachel Garlin's music harkens back to another era. Her soft, gentle voice, poetic lyrics and acoustic guitar conjures up memories of great folk singer/songwriters from a generation ago such as Judy Collins and Joni Mitchell.
On March 14 three very queer bands will join forces for a night of queer rockin' and rollin' at Bottom of the Hill on 17th Street. GayC/DC, Middle Aged Queers and The Homobiles will rock out in a totally out way.
It's been 27 years since Stephan Jenkins put together the first lineup of Third Eye Blind here in San Francisco. Before the band plays Oakland's Fox Theater next Friday, March 13, he shared several LGBT influences in his music.