Outside Lands' super-queer notables
Wednesday Jul 31, 2019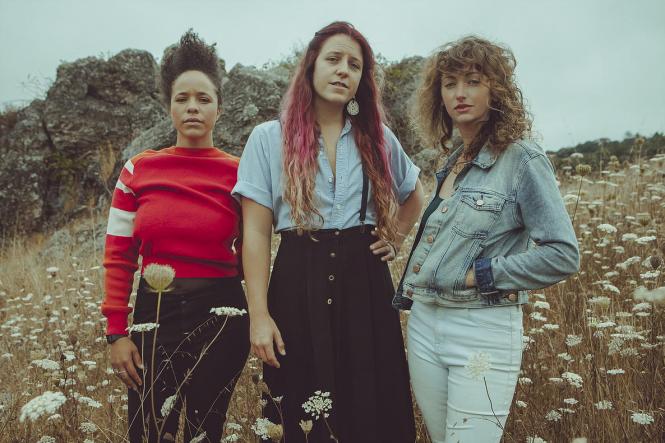 The annual huge outdoor, multi-stage music festival includes headliners Paul Simon, plus food, drinks, comedy, all in lovely Golden Gate Park. Here are a few select, lesser-known bands and events, including a few queer notables.

From the double-barrelled opening notes of the Rainbow Girls and Taylor Bennett's early afternoon sets on Friday, August 9, LGBTQ-friendly performances, musical and otherwise, will be sprinkled through the weekend of Outside Lands' twelfth annual festivities in Golden Gate Park.

While this year's edition lacks iconic presences like Janelle Monáe, whose billowing vulval pantaloons were a visual highlight of last year's event; or Elton John, who headlined in 2015; or even a nostalgic gay crush-source like Duran Duran, who played in 2016, there are glittery pink treasures to be found if you sift through the three-day line-up (Not to mention a now rare opportunity to catch Paul Simon, semi-retired at 77). Here are a few of the queerest acts to watch out for.


Friday, August 9
Rainbow Girls, 12pm
Exactly one month after this local gig, the Bodega Bay-based alt-folk trio of Vanessa May, Erin Chapin and Caitlin Gowdey will be playing to a women-only audience in Lesbos, Greece. For now though, you can catch their lush singing and accomplished finger picking as they play the very first set of the weekend.

With a mellow twang and impressive three-part harmonies, Rainbow Girls deliver socially urgent lyrics within hummable, toe-tapping melodies. From songs that touch upon topics from Black Lives Matter to Native American rights, the women's 2017 album, American Dream, sets powerful subject matter within a spacious, acoustic aesthetic that allows the content to reverberate and recalls last century's classic San Francisco protest music. It's a sound they've described as "a gang of sweet angels punching you in the heart."

Having started as a quintet in 2010, they just released a second album in their current three woman format, Give The People What They Want. It's an earthy collection of covers, including "Smoke Rings" (previously recorded by Sam Cooke and The Mills Brothers, among others) and lovely renditions of "Tennessee Waltz" and John Prine's "Angel from Montgomery" that would fit in just as well at Hardly Strictly Bluegrass festival as at Outside Lands. www.rainbowgirlsmusic.com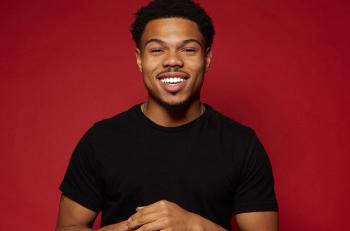 Taylor Bennett, 12pm
A far cry from the nepotistic likes of pop star siblings Rebbie Jackson and Aaron Carter, Taylor Bennett is more in the Solange lane. Yes, he's the 23-year-old kid brother of chart-topping Chance the Rapper, who plays the Chase Center next month.

But if he was only after coattail chasing hits, it's unlikely that Bennett would release songs like "Be Yourself" in which he announces "I'm an outstanding Afro-American bisexual" and proudly shoos away naysayers: "N_____s still call me faggot, but bitch, my shit lookin' fabulous."

In the similarly titled "Know Yourself," he poignantly observes that "To be black's to be different, to be gay is to be hidden, to be both is to go missing."

Bennett delivers his rhymes in a jazzy, unpredictable zig-zag, just as often slow as speedy. Accompanied by out-and-out pretty music full of unexpected twinkles and chimes, he's a disarming charmer and a welcome presence on the rap scene. www.taylorbennett.co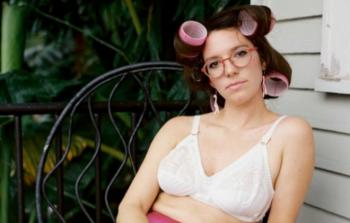 Boyfriend, 1:20pm
(Also performing a night show with Cherry Glazerr at the Rickshaw Stop at 9:30pm on Saturday)

Born Suzannah Powell in Nashville and currently expanding her musical horizons in New Orleans, Boyfriend is not the likeliest of rappers. The daughter of a country singer and holder of a degree in creative writing, Boyfriend has said she turned to the form because it allows her to work with lots more words than other musical genres.

The pansexual artist has less in common with Nikki, Cardi or (god forbid) Iggy than with electro-clash diva and longtime gay favorite Peaches. Boyfriend's glitchy augmented vocals are complemented by an arch performance style and clever songwriting that's closer to cabaret than hip-hop.

"Wash That," her recent single, is a paean to female beauty rituals that turns the cosmetic-industrial complex on its head and cheekily lifts a few bars from Rodgers and Hammerstein's "I'm Gonna Wash That Man Right Out of My Hair."

Boyfriend is returning to Outside Lands after a 2017 festival debut that featured a coterie of dancers frolicking along with the artist in her trademark giant plastic glasses and hair curlers. Since then, she's done a command performance for designer Marc Jacobs in Tokyo, and developed an annual music theater production which is performed in New Orleans' Preservation Hall and features unlikely ragtime arrangements of her songs. This is a queer and quirky can't-miss.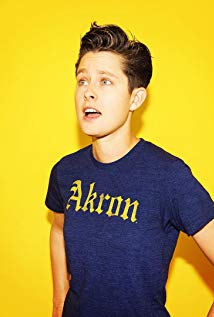 Saturday, August 10
Rhea Butcher, 4:10pm & 7:10pm
The Ohio native and San Francisco stand-up favorite, Butcher will perform two sets at the Barbary comedy tent and there's plenty of bittersweet and fascinating new fodder for humor: While Butcher is best known for collaborating with then-spouse Cameron Esposito in live shows and in the autobiographical Seeso sit-com Take My Wife (available on iTunes), the couple split last year.

Butcher, who as recently as two years ago referred to herself in interviews as a "butch lesbian" now identifies as non-binary and uses they/them/their pronouns. Butcher also hosts Three Swings, a terrific podcast about baseball.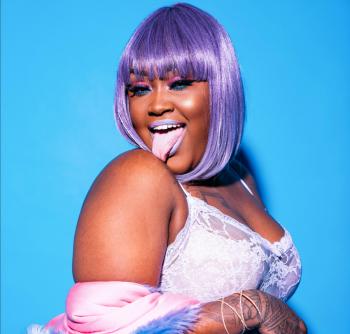 CupcakKe and Andy Baraghani, 4:25 pm (CupcakKe solo set at 6:10 pm)
Raunchy 22-year-old Chicago rapper CupcakKe was last in town just two months ago for a performance at Oasis. While not queer herself, the former Elizabeth Eden Harris has become a cult figure in the LGBTQ nightlife scene, in part due to the in-your-face sex-positive content of her songs and videos including "Deepthroat" and "Vagina."

Her recent remix of gay rapper Lil' Nas X's runaway hit "Old Town Road" is called, of course, "Old Town Hoe." As is the trend in pop music these days, fandoms require monikers (Beliebers, Swifties, Katykats) ad nauseam: CupcakKe has deemed her followers Slurpers.

So, as part of Outside Lands' GastroMagic culinary events, Her Cakiness will be preparing a selection of slurpable dishes under the tutelage of the sweet and unquestionably slurp-worthy Andy Baraghani, the senior food editor of Bon Appétit. Baraghani told his coming out story in a beautiful essay that appeared in the magazine last year (https://www.bonappetit.com/story/andy-baraghani-cooking-and-identity) and regularly cooks up a storm in BA's online videos.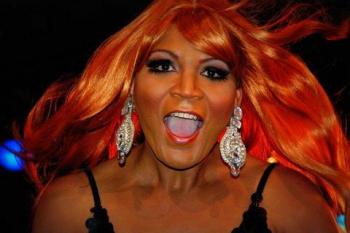 Sunday, August 11
Katey Red with Brenda's Soul Food, 5:40pm
Since its first incarnation in 2014, the Beignets and Bounce event has become a staple of Outside Lands Sundays. And from then until 2017, it featured a performance by Big Freedia, the best known queer ambassador of sissy bounce, the queer-centric subgenre of New Orleans' signature rap style, marked by its shout-sung call and response choruses.

Last year, Freedia couldn't make it to town, but a more than capable substitute flew in and has taken up the mantle again this year: Katey Red. There would be no Freedia without Red, the statuesque transgender mother of sissy bounce; young Freddie Ross began his career as one of her backup dancers. She may not have made it to Outside Lands until a year ago, but Red's first album was released way back in 2000, or Y2Katey as the title puts it.


Outside Lands
Fri., Aug. 9 — Sun., Aug 11
Golden Gate Park
Tickets: One day passes from $155, weekend passes from $385
www.sfoutsidelands.com
Comments on Facebook