After a few years away from music, singer-musician Colton Ford has returned with new songs and new perspectives on art, life and yes, politics.
Smooth jazz superstar Dave Koz has a new album and a fresh take on the holidays with a one-night 'Greatest Hits of Christmas ' concert online.
The Queen of Bounce will share stories from his new book, 'God Save the Queen Diva.' The New Orleans musician and reality show star will chat with hosts of bookstores nationwide, from Philadelphia, to Tulsa, Austin, Fairfield and Los Angeles.
Miss Faye Caro will perform with Poet Avotcja & Youth A Cappella Ensemble Vocal Rush, in a concert celebrating Black LGBTQ+ music pioneers like Billy Strayhorn, Little Richard and Sylvester.
People expressed shock and sadness when it was announced on Facebook that transgender performer Bambi Lake had been diagnosed with cancer and was receiving treatment at Zuckerberg General Hospital. She died on November 4.
June Millington is the very definition of a living music legend. A founding member of celebrated '70s all-female rock band Fanny, Millington and her bandmates, including sister Jean, paved the way for everyone from the Runaways to the Go-Go's.
While live concerts are mostly still on hold, LGBT and nonbinary musicians continue to release music at a steady pace. Whether you're into folk-rock, dance grooves or R&B hip hop blends, these twelve queer artists and allies are making music for any mood.
On her exceptional second album 'Eno Axis,' the North Carolina-based H.C. McEntire expands on the promise of her first record, delivering ten breathtaking songs on one of the best albums of 2020.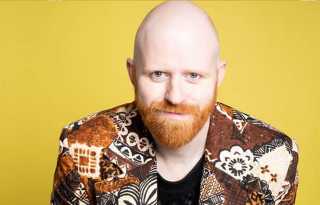 With references to the TV show 'Dark Shadows,' Kyle Motsinger's musical stylings range from playful goth to inspiring pop in 'Any Way I Want It To,' his just-released second album.
Listen up for new music from Maria McKee, Evangeline Gentle, Kim David Smith, Rachel Garlin, Bonnie Whitmore and other LGBTQ+ musicians.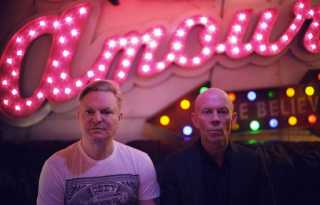 Erasure, Sabrina Chap, Matt Lovell, Rituals of Mine and other queer and trans musicians deserve to be on your playlist. Listen up.
If gay modern rock legend Bob Mould isn't the hardest working man in music, he's definitely one of them. To prove that point, he's wasted no time in following up 2019's 'Sunshine Rock' with the new 'Blue Hearts.'