It is bittersweet that I am announcing I will no longer be writing this column. The legacy of this column is something I have tried to honor by elevating discourse about LGBTQ adventurous sex and the cultures and relationships they spawn.
How does one have sex without having been sheltered in place exclusively with someone? How does one have sex when the virus is potentially passed by the most casual of unmasked contacts?
Dixie De La Tour is the founder and host of the renowned Bawdy Storytelling shows. "We are, as a species, addicted to story," she says. "Even when the body goes to sleep, the mind stays up all night, telling itself stories."
"How are you dealing with all this?" is a frequent questions. 'This' of course being the pandemic and the sudden restrictions it has put on our lives. And surprisingly, many of us are doing okay.
What constitutes being a kinkster? In what way is being a leather person different from being kinky? With the ever-growing categories of emerging sex subcultures, how do we clearly demarcate someone's sexual identity? Is that even important?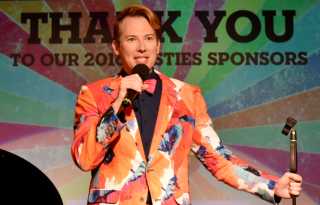 Thank you very much, it has been both humbling and encouraging receiving your generous support when so many are also in need of help. So far, we have raised just over $25,000 and are just 15% away from reaching our goal of $30,000.
Bending and manipulating gender is not historically in my sexual wheelhouse. So, I put out a call to some friends and acquaintances asking if anyone would be willing to share their experiences playing with gender expression as part of their erotic lives.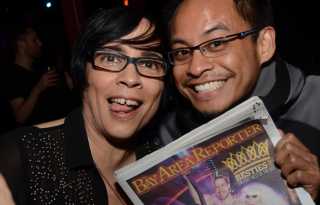 San Francisco is one of 11 US cities that is fortunate to have a legacy LGBT publication by us, for us, and about us. Help preserve the BAR as an historic and important community institution for the future.
How to handle sexual urges in social distancing? Let technology give you a helping hand, as it were. But even solo-sex online needs precaution.
Well, life has sure changed in the past two weeks. COVID-19, also known as the novel coronavirus, has affected all of us dramatically, certainly for the short term.
Peruse the many events going on in the San Francisco Bay Area for leather and other kinksters. But due to public health concerns, some events may be cancelled or postponed. Contact the venue(s) in advance.
while there are intersections between contests and other elements of kink, the contest world can effectually be a unique kink unto itself. Is it a fetish? I'm not sure, but it's been suggested it is or can be. What can we do to improve them?