The Mr. San Francisco Leather and San Francisco Bootblack 2020 contest took place this past weekend. You might be thinking "Didn't we just have this contest in March?" You would be correct. That was for the 2019 titleholders.
Baby-face hunks, lucha libre bears, gay heroes and hilarious heels flew in and out of the ring at the eleventh SF Slam/Wrestling For Charity, the pro wrestling night and fundraiser held at El Toro nightclub on August 8.
San Francisco bars often serve as more than a space for drinks and entertainment, but also for community gatherings. On a beautiful sunny Sunday afternoon, August 11, two crowds gathered to wish their loved-ones Godspeed.
Under slightly foggy August 3 skies, fans of outdoor grooves and artistic splendor enjoyed the fourth annual Playa in the Grove, produced by the queer Burning Man camp Comfort & Joy, and held at the National AIDS Memorial Grove.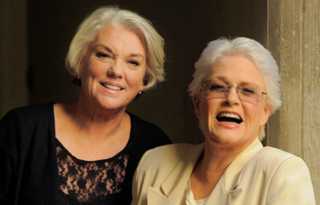 On Sunday, August 18, Tyne Daly and Sharon Gless, stars of the iconic 1980s police show Cagney and Lacey, will reunite onstage at the Herbst Theater for Help Is On The Way 25, a concert and gala which will raise money for two good causes.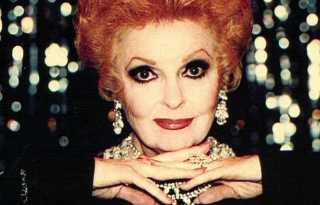 Carole Cook, the veteran actress who toured Australia as Dolly Levi, who played "everything from Medea to Mame," returns for her twenty-fifth performance at the REAF Help is on the Way benefit concert, August 18 at the Herbst Theatre.
San Francisco's annual Drag King Contest returns to Oasis on August 4 for its 24th year, with a grand celebration of fantasy, thrones and bones.
The Sisters of Perpetual Indulgence celebrated Pride in the Westfield San Francisco Center on Friday June 28 with a happy hour disco party at Bespoke.
"Wham!" "Blam!" Thank you ma'am (and sir). On Sunday night, The Richmond Ermet Aid Foundation sponsored its fourth annual Broadway Bares. San Francisco Strips IV, the Comic Strips edition, wowed a sold-out crowd at DNA Lounge on Sunday June 16.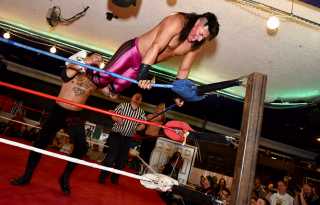 On Thursday, June 13, pro wrestlers fly into the center ring for a Pride event that offers something a little bit different. Pro wrestlers at El Toro's SF Slam10: Pride On The Line, with host Pollo Del Mar!
Fabulous frocks and fashions, and talented entertainers highlighted the St. James Infirmary gala, held at Terra Gallery on June 3. Performers included singers Jennifer Holliday and Lawrence Beamen, comic Marga Gomez, and the Justin Rock Trio.
The makers of local beer Anchor Steam are stepping up their support of San Francisco's LGBT Center, with a portion of sales through June going to the Center.