MORE! in 2020: Looking back — and forward
Monday Dec 30, 2019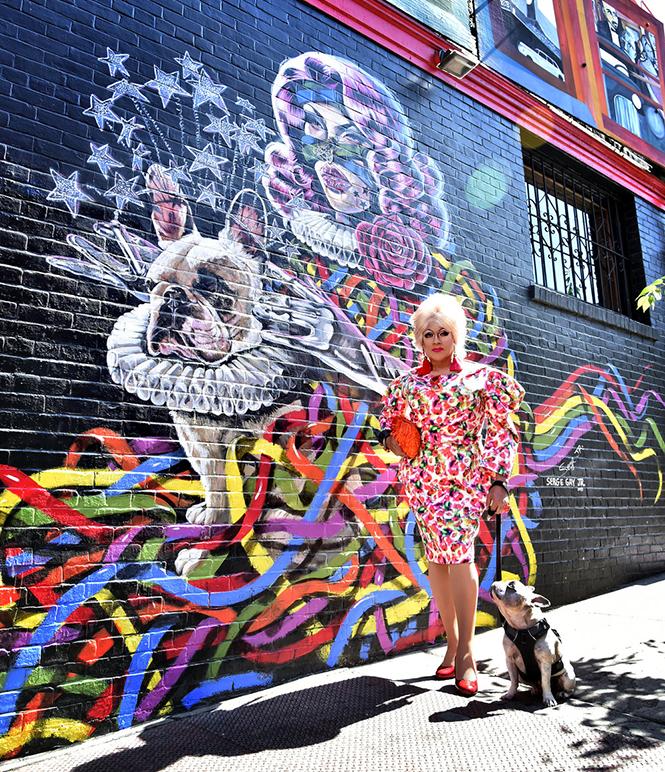 I first off want to start off by saying to the person that I disappointed this year: you're welcome. I am not perfect. However, I am a perfectionist and strive for it in both my professional and personal life. On the other hand, when I'm in the right place and put my mind to it you can be sure you are getting everything I got. And, on occasion this past year I did just that. As we wrap up in 2019, there are things to be proud of, plenty to continue fighting for and even more to be mad about.

Best DJ, Bay Area Reporter Besties and Best Drag Queen, 48 Hills Best of the Bay
It was an honor to be named Best Drag Queen of 2019 and Best DJ in San Francisco by the Bay Area Reporter and 48 Hills respectively. Remaining a leader means being a great listener, and, too, a great teacher.

I have said this before, family means many different things. For some, a family is what you are born into. For others, it is the community of people you choose to surround yourself with, one that shares in the joys and sorrows that life presents you.

I've inherited a rich line of responsibility from my past, and I have an obligation to share it forward with my family to ensure our community's future.

Violence Against The Transgender & Gender Non-Conforming Community
It is devastating how many lives have been lost this year to transgender people and gender non-conforming people. This epidemic must end. While the trans community has always faced violence—for much longer than the current administration's re-doubling of efforts to make that violence into law— the rate and magnitude of recent attacks on trans people's civil rights are unprecedented.

The Trump administration has taken quiet steps to dismantle LGBTQ health initiatives by defunding key fields of research, prohibiting the use of the word "transgender" informal studies and removing protections for LGBTQ workers and patients.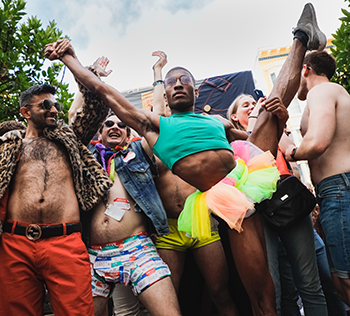 JM! PRIDE 2019
This past summer, my annual Pride party raised over $115K for the GLBT Historical Society. Since the inception of the event sixteen years ago, over $600,000 has been donated to some of San Francisco's most impactful LGBTQ non-profit organizations.

Thank you to everyone that continues to support it. Alas, there will be some great changes in 2020, and I look forward to your help in making the event a huge success.

Juanita MORE! Mural Project
This year I became San Francisco's newest painted lady. The new female-owned tequila brand 21seeds commissioned artists J. Manual Carmona and Guilherme Lemes Cardoso e Silva to create a mural that includes Jackson and me in one of San Francisco's most photographed and beloved neighborhoods. The mural captures the optimistic, eye-catching spirit and personality that both 21seeds and I share, bringing to life the inspiring, yet tongue-in-cheek, call-to-action, #GirlsCallTheShots - the tequila brands motto.

Looking forward to 2020
Consider the Prop D Storefront Vacancy Tax in San Francisco. The LGBTQ community relies on locally-owned and community-oriented small businesses. They are vital contributors and safe havens to the entire city of San Francisco and our LGBTQ community.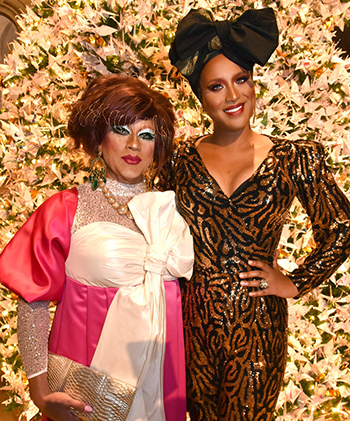 Right now, LGBTQ shop owners need your help. They face increasing threats of eviction or business-ending rent hikes. And the growing problem of vacant storefronts is making it more difficult for us to care for each other. Please vote Yes on D on the March 2020 ballot, and remember to shop local at LGBTQ-owned businesses!

Some Are Camp
In August, right after Pride, we put the 'Camp' in Some Are Camp by pitching a tent and staying on a meadow next to the Russian River. This annual weekend-long retreat to Guerneville is a must! I judged the Wet Kaftan Contest, which revealed more than kaftans! The weekend was a fabulous outdoor freak show, with dancing, drinking, games, shows and MORE!

Lower Polk Navigation Center
Finally, I have some exciting news: this month there will be a series of community meetings to launch a Navigation Center providing services to Transitional Age Youth in the Polk Gulch neighborhood.

Supervisor Aaron Peskin has submitted a proposal for a 75-bed Navigation Center at 888 Post Street, with ground floor space leased to Goodwill for workforce development and job training. What is much needed is a Navigation Center in every neighborhood of San Francisco. Email me (juanita @ juanitamore.com) if you would like more information about the next meeting and how to get involved.

For more info, visit www.juanitamore.com
Comments on Facebook