GLBT Historical Society Gala @ Salesforce Ohana Floor
Wednesday Oct 23, 2019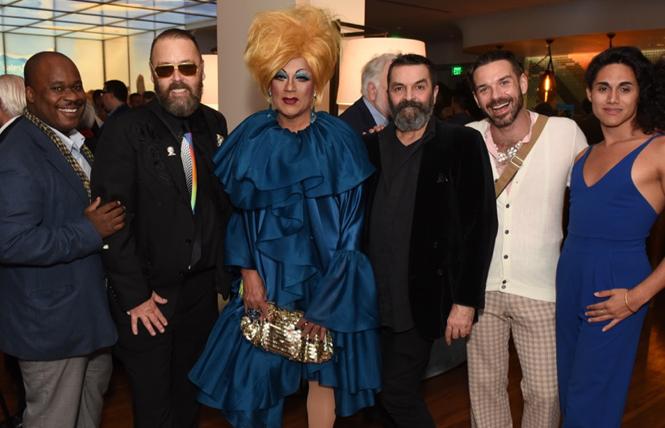 The GLBT Historical Society's annual gala took to the skies at the Saleforce Tower's leafy scenic 360-degree 61st-floor event space.

Juanita MORE's entertainment stars included Katya Smirnoff-Skyy, Leigh Crow, Lambert Moss, pianist Tammy Hall and Dulce De Leche. Betty Zlatchin Catering's ample array of food and drinks were delicious.

Senator Scott Weiner presented Cornelius Van Aalst with the Clio Award, SF Mayor London Breed expressed support for the planned bigger LGBT History Museum, and all guests enjoyed the amazing views. www.glbthistory.org

See more nightlife photos on BARtab's Facebook page, www.facebook.com/lgbtsf.nightlife.

For more of Steven Underhill's photos, visit www.StevenUnderhill.com.
Comments on Facebook