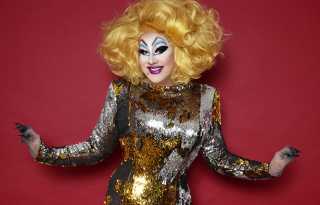 On December 14, drag superstar Peaches Christ brings her own unique take on Joe Dante's 'Gremlins' in what promises to be a wild and wacky drag extravaganza, titled 'Femlins.'
Found treasure that tells the tale of personal history is a story that has been repeated many times. When some silkscreens of drag performer Doris Fish were discovered, a lost legacy became reborn.
Cirque du Runway, the Gay Asian Pacific Alliance Foundation's 31st annual pageant and fundraiser, showcased a festive array of drag and male talents at the Herbst Theater on August 24.
What is a drag performer or performance worth? The question is at the heart of a movement, still in its infancy, to set a minimum booking fee for drag queens and kings in the Bay Area.
San Francisco's annual Drag King Contest returns to Oasis on August 4 for its 24th year, with a grand celebration of fantasy, thrones and bones.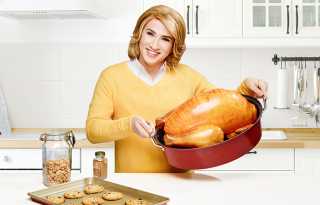 Comic actor Ryan Raftery's one-man musical, 'The Rise and Fall (and Rise) of Martha Stewart' brings recipes and song parodies to Feinstein's.
The Sisters of Perpetual Indulgence celebrated Pride in the Westfield San Francisco Center on Friday June 28 with a happy hour disco party at Bespoke.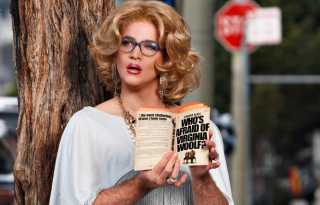 Alleged thespian Martha T. Lipton will be teaching an acting class in the Fez Room at Oasis on June 24. It will be a class like no other, because Lipton is a failed actress.
Ross Mathews will MC a night of comic insults hurled at Sister Roma, but it's all in fun; the upbeat series regular on 'RuPaul's Drag Race' will serve as a tonic to the Jungle Red claw-like insults from Roma's drag pals on May 18 at the Castro Theatre.
Ginger Minj is "the nicest bitch you'll ever meet," according to Joshua Eads, the actor who plays Ginger. But bitchiness is, in this case, not a sign of nastiness. Ginger performs at Oasis May 9 & 10.
The Sisters of Perpetual Indulgence celebrated Easter Sunday and their 40th anniversary on April 21 by returning to Dolores Park for a well-attended picnic-filled party of thousands.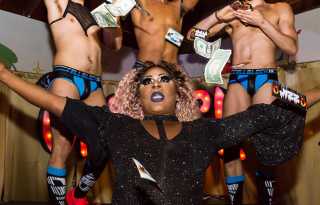 Oakland will be a real drag from Friday April 26 to Sunday April 28 when 100 drag queens, drag kings, and radical queer performers take to the stages in Oakland for a three day drag-a-thon which will include live performances, music, vendors, and art.