In honor of LGBTQ History month, HBO Max has produced a new limited four-episode docudrama series called Equal about the trailblazers and unsung heroes who fought for queer justice and equality in the pre-Stonewall era.
50 Years of Fabulous, Jethro Patalinghug's stirring documentary about the half-century history of the Imperial Council of San Francisco, shows the past five decades of the council's growth and glamorous moments, including founder José Sarria.
Skip Arnold's historic drag act became one of many fascinating anthropological subjects by scholar Esther Newton, whose groundbreaking dissertation, once ignored, has found new readers.
What? You missed San Francisco drag icon and DJ Juanita MORE! and her lip-synch DJ event fundraiser? Never fear. It's still here, online, of course.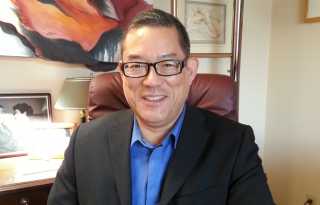 In a continuing effort to receive support from readers, the Bay Area Reporter has launched its membership program.
Matthew Simmons, known to many as his drag persona Peggy L'Eggs, died peacefully and unexpectedly on Tuesday, September 8 at his Oakland apartment. Friends and colleagues offered a stream of tributes and remembrances.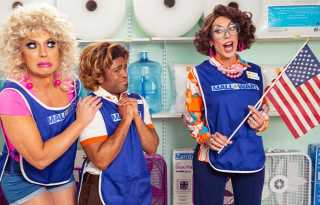 Fort Mason just announced a drive-in movie plan for its parking lot. Frameline's fab opening night world premiere of D'Arcy drollinger's sexploitation satire, Sh*t and Champagne, is a perfect selection for the Concord Solano Drive-In.
Inspired by Wigstock, but with a decidedly East Bay edge, the third annual Oaklash Drag Festival goes online September 4 through 6 with more than 100 performers.
What is the future of local LGBT nightlife and how can businesses, employees and patrons continue to stay active in pandemic times? This and other questions were discussed in the first Queer Nightlife Fund talks series, held online, of course.
With so many businesses closing, it's great news to learn of an opening. Roma's Ristorante Italiano, which opened on August 4. In a unique nod to the LGBT community, its namesake is 'nun' other than Sister Roma.
Erasure's new video for their latest single, "Nerves of Steel," features more than 20 LGBTQ stars, including several best known for their appearance on 'RuPaul's Drag Race.' But as always, the music duo's work stands on its own.
Good news for nightlife fans. Oasis, the popular SoMa nightclub, announced plans to re-open its rooftop bar on August 14, with proper social distancing rules in effect Fridays through Sundays. D'Arcy Drollinger is also now the sole owner of the nightclub.