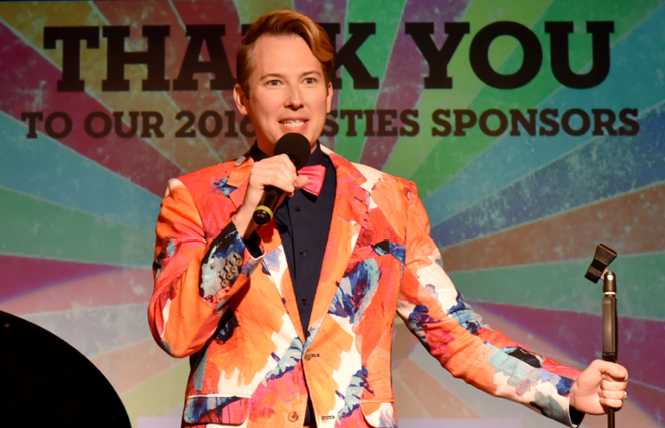 Thank you very much, it has been both humbling and encouraging receiving your generous support when so many are also in need of help. So far, we have raised just over $25,000 and are just 15% away from reaching our goal of $30,000.
Viewing 1 thru 12 of 66 Stories
The Stud is dead, but long live The Stud. The historic bar's collective owners are leaving the current location, planning a possible future, and a fabulous funeral.
The SF Queer Nightlife Fund is now accepting applications for a second round of grants to those whose income has been impacted by the Covid-19. For many of the recipients, the grants they received have been a lifeline which helps them survive.
He's photographed countless events and local luminaries in Bay Area nightlife. Now Gooch, the charming ever-busy Brit whose photos have graced Bay Area Reporter pages for years, has unveiled his new website, with a special offer of prints for sale.
Bending and manipulating gender is not historically in my sexual wheelhouse. So, I put out a call to some friends and acquaintances asking if anyone would be willing to share their experiences playing with gender expression as part of their erotic lives.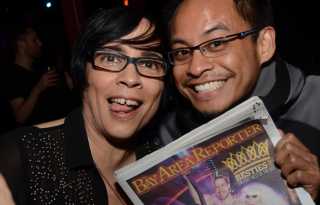 San Francisco is one of 11 US cities that is fortunate to have a legacy LGBT publication by us, for us, and about us. Help preserve the BAR as an historic and important community institution for the future.
Half a century ago, a bedazzled assortment of psychedelically-influenced, collective-living, sexually experimental, and inherently theatrical gay men and straight women forever transformed the Bay Area's cultural landscape. They were The Cockettes.
The arts and nightlife communities have been hit particularly hard, with venues including Oasis and Manny's in San Francisco and The Alice Collective in Oakland seeing their revenue streams disappear overnight.
What would queer San Francisco be without our nocturnal animals, the revelers and entertainers and service stars? Let's raise a glass (make it a double), to this year's Nightlife People Bestie winners.
Feeling drag-deprived? Many performers are hosting online numbers, but SF icon Heklina's got her own show!
If we're going to get through this situation successfully, we're going to have to be able to laugh at it. Alaska provides a giggle amid our crisis.
Vilen Gabrielyan is a documentary photographer and native of San Franciscan who focuses on subcultures and stories on fringe lifestyles, including his recent subjects, drag performers at the intimate Aunt Charlie's.
Beginning Saturday, March 7, drag artist Poly Poptart will be presenting Poly Poptart and the Queerios, a weekly drag brunch at The Alice Collective in Oakland.
Viewing 1 thru 12 of 66 Stories