Drag Queens on Ice @ Safeway Holiday Ice Rink
Wednesday Dec 18, 2019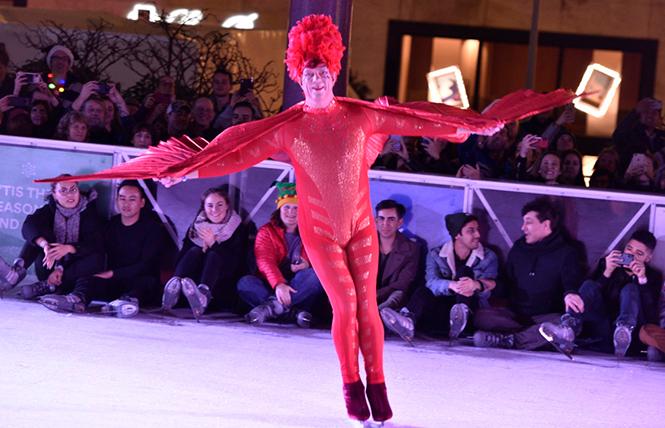 The tenth annual Drag Queens on Ice, held on December 5 at the Safeway Holiday Ice Rink in SF's Union Square, included talents Mutha Chucka, Paju Munro, Kylie-Pop, BeBe Sweetbriar, Dusty Porn, Kylie Minono, Mahlae Balenciaga, Khmera Rouge, and Tara Lipsyncki. Special guests Sister Roma of the Sisters of Perpetual Indulgence and Queen Dilly Dally joined MC Donna Sachet in celebrating a decade of iced queen fun.

See more nightlife photos on BARtab's Facebook page, www.facebook.com/lgbtsf.nightlife.

For more of Steven Underhill's photos, visit www.StevenUnderhill.com.
Comments on Facebook