Lauren Molina and Nick Cearley spend about half their working life in their underwear. Collectively known as The Skivvies, they'll perform 'Touch My Elf,' a one-night-only concert of holiday and pop song mashups at Feinstein's, with special guests.
Emily Skinner, the singer-actress known for a her breakout role in the underrated cult favorite 1997 musical 'Sideshow' performs a 5pm show on December 8 as part of the intimate Orinda Theatre cabaret series.
Steve Grand is returning to San Francisco for two concerts at Feinstein's at the Nikko. The adorably cute and openly gay singer-songwriter will appear on November 20 and 21 to perform a medley of hits from his two albums, and several cover songs.
In the depths of the New York winter, Caissie Levy will be defrosted. Bay Area audiences can preview the thaw as Levy brings a mix of backstage stories and folk-pop arrangements of theater songs to Feinstein's at the Nikko.
Andy Mientus takes to the elegant stage of Feinstein's At the Nikko on October 12 and 13, for an evening of song devoted to the great folk rocker Joni Mitchell.
Tom Orr will sing for his supper at Martuni's when he offers The Greatest Showqueen, an evening of wild parodies of classic Broadway hits. The October 13 show is a comeback of sorts for Orr.
Michael Longoria, best known for his star turn as Frankie Valli in 'Jersey Boys' on Broadway, takes to the elegant stage of Feinstein's at the Nikko on October 16 for an evening of songs taken from the silver screen.
On September 27 and 28, Broadway baby Frances Ruffelle brings her show Frances Ruffelle Live(s) in New York to the elegant stage of Feinstein's at The Nikko, a show she performs monthly at Feinstein's in New York.
On Sunday, September 8 comic Gina Yashere returns to Freight and Salvage in Berkeley for a hilarious night of gay comedy. Yashere will be joined by fellow funny people Sampson McCormick, Karinda Dobbins, and Lisa Gedudig.
"The First Time Ever I Saw Your Face," is one of those songs that's pretty much guaranteed to swell the emotions. Natalie Douglas sings it next weekend during her Roberta Flack tribute shows at Feinstein's at the Nikko, with a renewed family connection.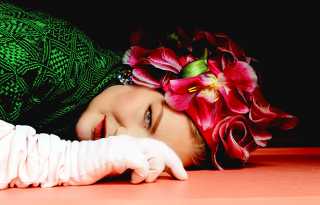 It's been several years since singer Veronica Klaus, for many years a fixture on the San Francisco cabaret scene, departed these shores for new adventures in upstate New York. But on August 31 and September 1, Klaus returns to the city where it all began.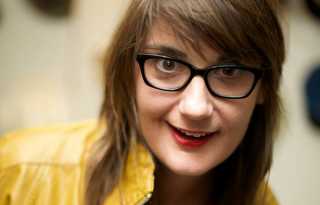 Stand-up comic and former San Francisco resident Caitlin Gill returns to the scene of the crime on Friday August 16, when she'll appear with fellow comics Jackie Kashian and Chris Fairbanks at the Verdi Club.