On Saturday May 18, funny lady Maureen McVerry will perform 'Verry McVerry 2019,' her ever-evolving, long-running cabaret act, at Oasis. It's a show that she has performed for an impressive 25 years.
Alongside their film and television careers, Megan Millally and Stephanie Hunt lead the band Nancy And Beth (upper case A, thank you!), which returns to Feinstein's at the Nikko for three shows this weekend following a sold-out gig in 2013.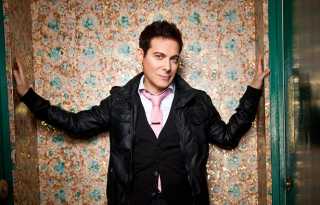 An esteemed interpreter of the Great American Songbook, Michael Feinstein will appear at the club which bears his name. Beginning May 9 (and just in time for Mother's Day), Feinstein will perform five shows at Feinstein's at The Nikko.
Brent Barrett, known for his performances in 'The Phantom of the Opera,' has not named his solo cabaret show after the half-masked man's signature number "The Music of the Night." Instead, it's called "Night Songs."
Singer-actress Alysha Umphress, who plays Feinstein's at the Nikko on April 12 and 13, remembers the exact date that she flew to San Francisco for her first gig at the club: It was November 8, 2016.
Just last week, Telly Leung ended a two-year stint in the demanding title role of Aladdin on Broadway. Next week, Leung, a Bay Area cabaret favorite, will perform next month in the Live at the new Orinda series of cabaret concerts.
'Hedwig' star and Tony winner Lena Hall brings her unusual tales of show business to Feinstein's at the Nikko in her new cabaret show, 'The Art of the Audition.'
Singer Kristine W pairs up with 'Queer Eye' celeb Carson Kressley for a night of music and comedy at Feinstein's at the Nikko, Jan. 25 & 26.
Susan Werner is waxing lyrical about Carmen Cusack, the Tony-nominated singer-actress (Bright Star) with whom she'll share a sublime Bay Area Cabaret double-bill at the Venetian Room this Sunday afternoon.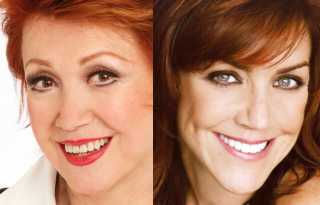 On January 18 and 19 Broadway legends Donna McKechnie and Andrea McArdle will reunite for an evening of song at Feinstein's at The Nikko. The two performers will pay tribute to two songwriting giants: Stephen Sondheim and the late Marvin Hamlisch.
It's been a while, and it may be a while longer before Connie Champagne returns, but her subtle, witty and endearing portrayal of Judy Garland takes place to Oasis on December 15.
You better think twice if you're expecting anything less than silly fun holiday camp from the consummate piano and vocal duo Amy & Freddy, when they play at Oasis on Sunday, December 16.