"Wham!" "Blam!" Thank you ma'am (and sir). On Sunday night, The Richmond Ermet Aid Foundation sponsored its fourth annual Broadway Bares. San Francisco Strips IV, the Comic Strips edition, wowed a sold-out crowd at DNA Lounge on Sunday June 16.
The third annual Clusterfest, presented by Comedy Central, takes over the Bill Graham Auditorium and Civic Center Plaza this Friday through Sunday. The notably diverse three-day line-up features some of the most interesting queer comedians working today.
There's a feeling of celebration around the return cello-vocal duo, husbands Branden James and James Clark., for this year's Pride. They'll play Friday and Saturday night shows at Feinstein's at the Nikko, and bring a new style to favorite songs.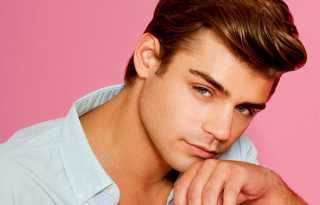 "It's the worst thing to watch someone jerking off their ego on stage," says actor Garrett Clayton, discussing how he came up with his non-jerky shared debut cabaret act which he brings to Feinstein's at the Nikko on June 21 and 22.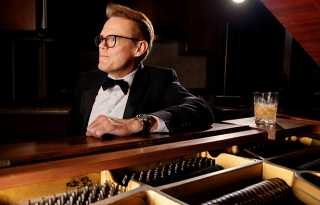 Tom Reardon returns to Feinstein's at The Nikko for his eighth show on May 16 and 17. The singer, who also performs in musical theater, will offer his usual eclectic mix of songs: everything from The Great American Songbook to Bob Dylan and Fleetwood Mac.
On Saturday May 18, funny lady Maureen McVerry will perform 'Verry McVerry 2019,' her ever-evolving, long-running cabaret act, at Oasis. It's a show that she has performed for an impressive 25 years.
Alongside their film and television careers, Megan Millally and Stephanie Hunt lead the band Nancy And Beth (upper case A, thank you!), which returns to Feinstein's at the Nikko for three shows this weekend following a sold-out gig in 2013.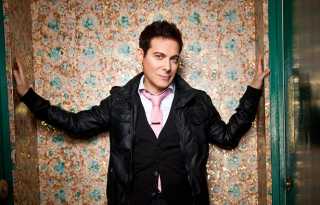 An esteemed interpreter of the Great American Songbook, Michael Feinstein will appear at the club which bears his name. Beginning May 9 (and just in time for Mother's Day), Feinstein will perform five shows at Feinstein's at The Nikko.
Brent Barrett, known for his performances in 'The Phantom of the Opera,' has not named his solo cabaret show after the half-masked man's signature number "The Music of the Night." Instead, it's called "Night Songs."
Singer-actress Alysha Umphress, who plays Feinstein's at the Nikko on April 12 and 13, remembers the exact date that she flew to San Francisco for her first gig at the club: It was November 8, 2016.
Just last week, Telly Leung ended a two-year stint in the demanding title role of Aladdin on Broadway. Next week, Leung, a Bay Area cabaret favorite, will perform next month in the Live at the new Orinda series of cabaret concerts.
'Hedwig' star and Tony winner Lena Hall brings her unusual tales of show business to Feinstein's at the Nikko in her new cabaret show, 'The Art of the Audition.'