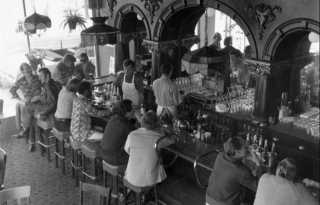 A Castro district institution for decades, the historic Twin Peaks Tavern is the subject of a 2019 documentary, to be screened as an online fundraiser July 10.
The town of Guerneville and the Russian River area are lovingly portrayed in Mark Abramson's latest, 'River Days, River Nights.' The memoir covers the period from 1976 through 1984, an era of considerable change for the region.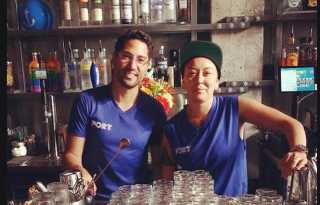 Need a bit of nightlife drinks and food in Oakland? The Port Bar offers To Go service every Tuesday, Friday and Saturday until they are allowed to move to the state's allowance for "Dine-In".
The Stud is dead, but long live The Stud. The historic bar's collective owners are leaving the current location, planning a possible future, and a fabulous funeral.
The Stud, San Francisco's oldest continuously-operating LGBT club, will be closing its doors permanently, according to a news release from Honey Mahogany, a co-owner of the South of Market establishment.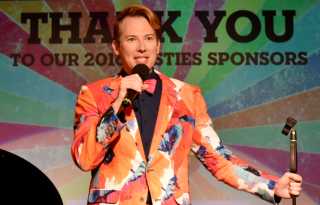 Thank you very much, it has been both humbling and encouraging receiving your generous support when so many are also in need of help. So far, we have raised just over $25,000 and are just 15% away from reaching our goal of $30,000.
He's photographed countless events and local luminaries in Bay Area nightlife. Now Gooch, the charming ever-busy Brit whose photos have graced Bay Area Reporter pages for years, has unveiled his new website, with a special offer of prints for sale.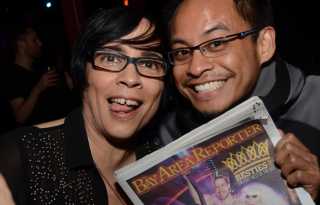 San Francisco is one of 11 US cities that is fortunate to have a legacy LGBT publication by us, for us, and about us. Help preserve the BAR as an historic and important community institution for the future.
The long illustrious life of the Mission bar Esta Noche, its recent closure and the more recent loss of Club BnB marks a loss of LGBTQ People of Color venues.
The arts and nightlife communities have been hit particularly hard, with venues including Oasis and Manny's in San Francisco and The Alice Collective in Oakland seeing their revenue streams disappear overnight.
They say absence makes the heart grow fonder. Celebrating the past year and with an eye toward the future, let's bring on this year's Bestie-winning events.
What would queer San Francisco be without our nocturnal animals, the revelers and entertainers and service stars? Let's raise a glass (make it a double), to this year's Nightlife People Bestie winners.