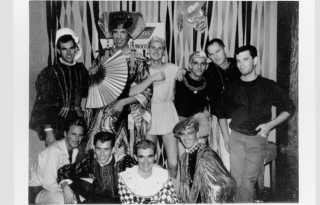 James "Robbie" Robinson visited San Francisco while stationed at Parks Air Force base in the East Bay in 1957. After being cruised on Market Street, the man led him to the Silver Dollar Bar. His visit began a gay journey in creating community.
San Francisco bars often serve as more than a space for drinks and entertainment, but also for community gatherings. On a beautiful sunny Sunday afternoon, August 11, two crowds gathered to wish their loved-ones Godspeed.
Pull up to the bumper for auto-motivated amusements; meaning, get yourself out to have fun.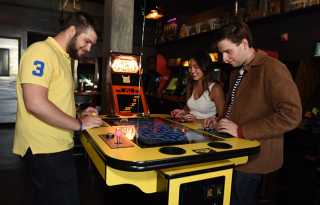 The new Detour, the formerly named Brewcade (2200 Market St.), held re-opening parties in mid-July as their expanded arcade and video games bar took over the former Hecho restaurant space.
Fourteen years after the original Detour Bar closed, mention of it evokes strong memories for patrons, especially after news of a new very different bar taking its name. Let's recall the sexy, cruisy original.
Unlike 1969's Stonewall, disturbances in San Francisco started over job rights. Because the disturbances spread and issues multiplied, they would eventually include at least three bars, including Oakland's White Horse.
"Through the Windows," a new documentary about the historic Twin Peaks Tavern at the corner of Castro and 17th Sts., will premiere at this year's Frameline LGBTQ Film Festival (Castro Theatre, June 24, 1:30 p.m.).
Paranoia, red-baiting and homophobia swept across the United States in the early 1950s like a cold fire, and San Francisco was not exempt from its reach. The vile Joseph McCarthy and his toady Roy Cohn engaged the country in the Army-McCarthy hearings.
Don Cavallo, a multi-talented restaurateur, actor and singer was also one of the first writers for the Bay Area Reporter. He seized the scene in San Francisco and made it his own from his 20s on, including opening the Fickle Fox.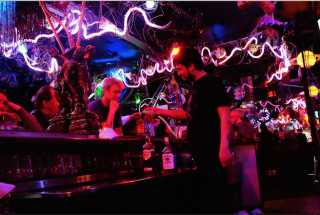 On Saturday April 13, the Hole in the Wall Saloon will celebrate its 25th anniversary with a party. The bar is best known for its colorful (some say surreal) decor, and for its rock music.
The Besties give us an opportunity to visit some longtime favorite watering holes, to visit some of the newer venues in town and unfortunately to note the passing of one venue.
They love the nightlife, they love to boogie. And this year, our creatures of the night like to mix it up. We've got all new winners in the bartending category, a ladies rout in the comedy club, and a wake-up call in the gogo guys competition.