Frank Schumacher memorial @ The Edge
Monday Aug 12, 2019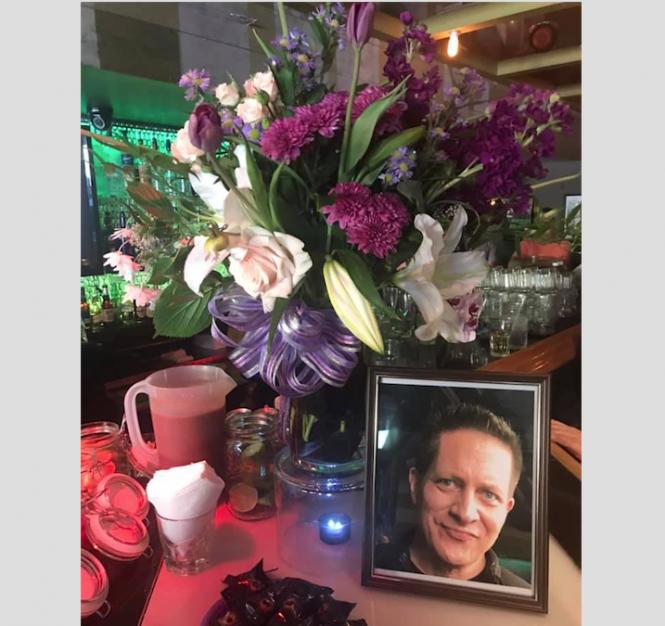 San Francisco bars often serve as more than a space for drinks and entertainment, but also for community gatherings. On a beautiful sunny Sunday afternoon, August 11, two crowds gathered to wish their loved-ones Godspeed.

At the Mix, a Dixieland band marched up 18th Street surrounded by friends of Paul Montwillo, a beloved Castro fixture. Montwillo worked at The Mix and other bars for many years.

West of Castro Street, a few dozen members of the SF Gay Men's Chorus gathered outside the Edge where family and friends of Frank Schumacher had already come from far and wide to remember him. According to his Hidatsa tribe relatives, Frank was a direct descent (Blood Relative) of Sacagawea.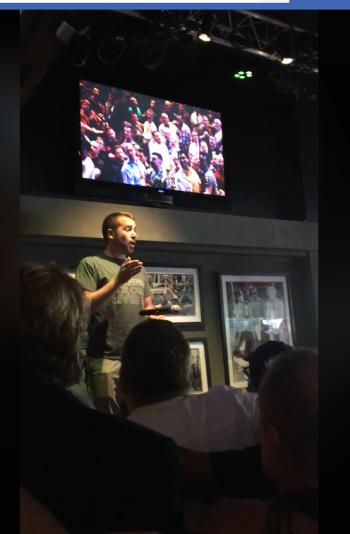 Chorus members crowded into the bar and filled it with their voices, singing the old Irish Blessing, "May the road rise to meet you..." because Frank had been a proud member of the Chorus for many seasons of concerts. "

At the memorial, retired chorus member Kelly Shannon emceed, and I spoke about my friendship with Frank, emphasizing a book he left behind, a fictionalized memoir titled Son of a Prairie Chicken.

The story tells of a New York advertising executive who gets a letter from his birth mother, a formerly teenage blue-eyed blonde '50s rodeo queen who conceived a child with a Native American boy from the Hidatsa tribe in North Dakota. He travels back to meet his biological family and hilarity ensues, especially during the interactions with his devoted and loving adoptive parents.

Son of a Prairie Chicken will be published posthumously, after Schumacher's estate is settled, with all proceeds going to the San Francisco Gay Men's Chorus in Frank's name.


Frank Schumacher obituary: https://www.ebar.com/index.php?279259
Comments on Facebook