Fickle Fox's founder, Don Cavallo - The multi-talent also created community
Wednesday Apr 10, 2019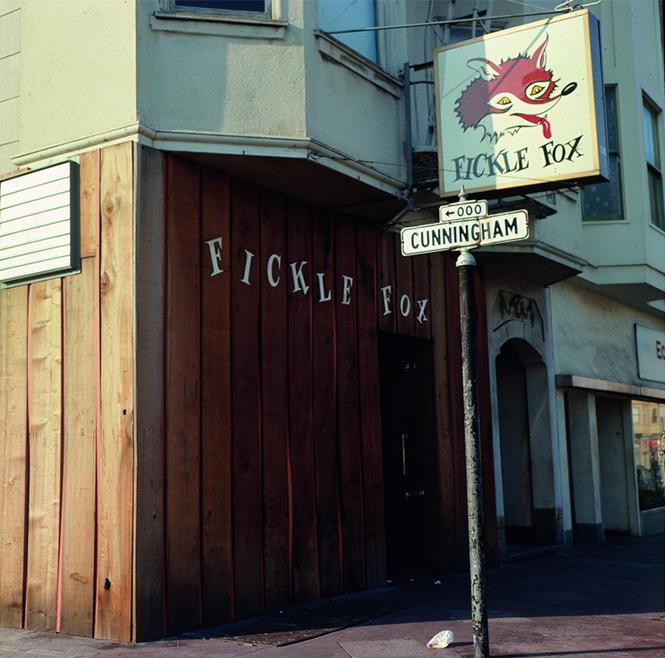 Don Cavallo, a multi-talented restaurateur, actor and singer was also one of the first writers for the Bay Area Reporter. He seized the scene in San Francisco and made it his own from his 20s on. Cavallo was not an immigrant to the Bay Area, but a native. He was born Domingo Don Carabello in Oakland's Highland Hospital in 1933 and grew up in the East Bay.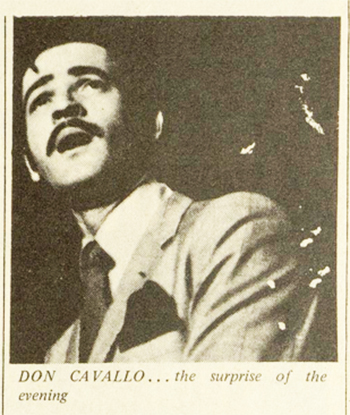 Don's Restaurant (1192 Pine), Cavallo's first business venture, captured the heart of San Francisco when it opened in 1957. Often called Coffee Don's, the GLBT Historical Society's newsletter referred to it as a "notorious gay afterhours club."

GLBT Historical Society founding member Gerard Koskovich explained how a 24-year-old could afford to open a restaurant in San Francisco. "The barriers to entry in businesses were much lower then. You could start a business with just a couple of hundred dollars."

Cavallo excelled as an entrepreneur and in 1958 joined forces with José Sarria to form El Club Internacional, which used Don's Restaurant's address and put on a Halloween Masquerade Ball at California Hall in 1958.

Don's Restaurant served a vital function for restaurant and bar workers as well.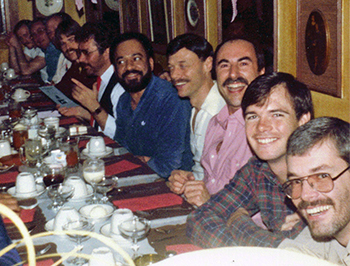 In James (Robbie) Robinson's self-published memoir, My Story, One Gay's Fight From Hate To Acceptance, Robinson, a bartender from the Hideaway, wrote, "The Hideaway was close to Don's Coffee Shop on Pine and Leavenworth. It was an after-hours place where bartenders, waiters and other nighttime workers would gather after their shifts. Don's was a safe place to socialize and be oneself ... Don's was, in some ways, a substitute for the emotional support of a family."

Cavallo's restaurant lasted until January 1, 1962. Closing night served as a benefit for the League for Civil Education (publisher of the L.C.E. News) and, perhaps coincidentally, there was a fight outside of the restaurant. Cavallo was arrested for disturbing the peace, but was cleared of all charges.

It was not Cavallo's first brush with the law. On Halloween 1961, Cavallo threw a party at Primrose Lane (567 Sutter) with Keno Clark, a vaudevillian who had run the underground nightclub Keno's 47 Club (47 Golden Gate) which closed in 1956. The party at Primrose Lane was raided and some attendees were arrested, including Cavallo.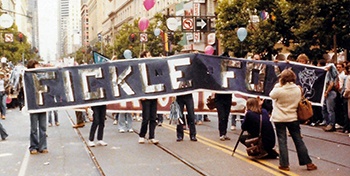 After closing Don's Restaurant, Cavallo opened another venue which lasted for about a year. Original Don's (226 Embarcadero) was a restaurant that Cavallo ran out of the Edgewater Hotel with George Bauman, former proprietor of Jack's Waterfront Hangout. Original Don's was open from 1963 to 1964. As Bauman was one of the primary accusers in the city's "Gayola" scandal (which revealed police bribery) it was a gutsy move for Cavallo to start a new business with him.

Before opening the Fickle Fox, Cavallo worked for a number of years as the host at Jackson's (2237 Powell). This period at Jackson's brought a new discovery for Cavallo, but it wasn't business-oriented. It was at Jackson's that he met a popular busboy and waiter, Henry Soares, who became Cavallo's lifelong partner.
In November 1967, Cavallo opened the Fickle Fox (842 Valencia), for which he is perhaps best remembered. It was the kind of restaurant that had reviews in the San Francisco Chronicle from other restaurant owners. In 1980 the Owl ran a review in his After Nightfall column mentioning that the owners of longtime Mission restaurant Bruno's dined there, and he praised the prime rib and the service.

The Underground Gourmet (R.B. Read) often ran reviews of the Fickle Fox in his Thanksgiving Day options column. In a book derived from his columns, Read said of the restaurant in 1980, "A total remodeling of the dining area has added a very handsome back garden room with working fireplace, the whole done in French antiqued wood paneling with a gallery-sized collection of 19th-century prints — as charming an ambience as any in the city. The personable host, Portuguese-American Don Cavallo, is genial to all; so long as they behave decorously....There's a piano bar, well removed from the dining area."

The piano bar was one of the big draws of the business as well. I spoke with Denis Moreen, who performed there for 14 years, from 1971 to 1985. He met Cavallo and Soares when they worked together on the musical revue Spoonful of Sugar, for which Moreen arranged the music and Cavallo was the choreographer. Cavallo and Soares were also involved with a theatrical troupe known as the City Players.

The Fickle Fox was known for their open-mic nights and also for the group of entertainers who performed there as well (many of whom became known as The Fickle Fox Chorus). Moreen remembers Cavallo as "an extremely generous employer who took pride in looking after his staff."
Moreen performed there for 14 years, from 1971 to 1985 and continues to perform in Palm Springs.

Beginning with the first issue of the Bay Area Reporter, Cavallo was a regular columnist. In the first year he wrote Auntie Mildred's Gourmet Capers, which began as a campy restaurant review column.
As the column evolved, Cavallo started offering opinions. In the second year of the paper he began to write editorial content. He wrote a column, "Why You Should Support Your Local Restaurant" on how hard it was to keep a restaurant profitable and why readers should therefore support their community's restaurants. Another column, "The Politically Lazy Homosexual," noted how political apathy was the enemy of the community.

Perhaps the most surprising was "Where Do Homosexuals Come From," in which he took on objections to gay sex educators (which was going on in 1972 San Francisco). His point was that the families who were objecting should be aware that gay people come from straight families.

Cavallo was the subject of articles as well as an author. In a review of the City Players, Jay Noonan wrote, "Don Cavallo as Bob Baker was the surprise of the evening — and a pleasant one too ... Mr. Cavallo made the best of a poorly-written part and sang well. "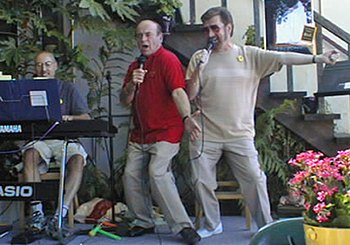 Cavallo remained co-owner of the Fickle Fox with Soares through 1981, when he sold the business to Read Gilmore. Gilmore would ask him back to act as host even though Cavallo moved to the Russian River in the early 1980s with boyfriends Soares and Rocky Bradford. Cavallo worked at the Woods and 'Bout Time in Guerneville. Soares died in 1991 and Cavallo in 2003. The Fickle Fox became the Crystal Pistol in 1986.
It may be difficult to understand the importance of gay restaurants from the 1950s to the 1980s, but R.B. Read gives a good idea in his book The Underground Gourmet.

"The whole point of these places — what has brought them into being — is that here is a subculture that feels itself, not without justification, to be discriminated against and that they may have 'a place of their own' where members may relax and act naturally."

If only for providing that space, Cavallo deserves to be remembered. That he did so much more for so many years makes him all the more remarkable.


Special thanks to Denis Moreen for his input and photos. For more on his musical story, see http://www.butchie.com