Mart Crowley, whose landmark 1968 play "The Boys in the Band" became the first American stage production to deal openly and candidly with gay lives, over a year before the Stonewall Riots, died March 7 at age 84.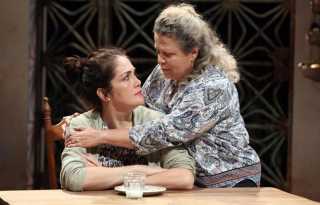 The fruit is forbidden, but the pulp is irresistible. That's the tension that playwright Ricardo Pérez González, director David Mendizábal and a cast of five extraordinarily well-cast actors play with in "Don't Eat the Mangos."
Let's go to the replay. Seriously. Last Wednesday's opening night performance of "Toni Stone" at A.C.T.'s Geary Theater was a near-perfect game.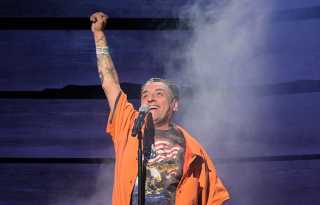 Richard Montoya, Ricardo Salinas and Herbert Siguenza are currently presenting a sort of Greatest Hits show called "Culture Clash: (Still) in America."
"Drag Becomes Her," a mad satire of the Meryl Streep/Goldie Hawn supernatural comedy "Death Becomes Her," promises to leave audiences in stitches.
"The Last Ship," the autobiographically inspired, collaboratively created musical that Sting stars in at the Golden Gate Theatre, ultimately founders in toothless protest fantasy.
"Gloria" is a must-see. Or a must-not-see. If you relish daring, smartly written, sharply performed theater that digs into the pith of contemporary American culture, you'll be blown away by Branden Jacobs-Jenkins' harrowing workplace drama.
If you don't think you know who Keala Settle is, a single song title will make you realize otherwise: "This Is Me."
Some of the most compelling performances in Bay Area Musicals' crowd-pleasing production of "The Full Monty" go unseen.
Longtime dinner theatre-circus-extravaganza Teatro ZinZanni is coming back to San Francisco!
It's a good thing that Theatre Rhinoceros has been presenting its recent readings and productions in the cozy ad-hoc confines of the Spark Arts gallery on 18th Street.
"The SpongeBob Musical" briefly graced the Golden Gate Theatre last week, touring after its hit Broadway run, then just as quickly swam away. Bubbles trailed in its wake.