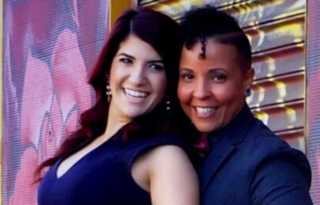 The Fresh Meat Festival is an annual San Francisco performance celebration of transgender talent in diverse areas, from musical and vocal acts to dance performances, performance arts, theater pieces, and beyond.
Berkeley Repertory's opening night of comic and playwright John Leguizamo's 'Kiss My Aztec' brought out local luminaries like Rita Moreno, director Tony Taccone, and of course the cast members and musicians in the show.
The latest revival of Bizet's "Carmen," which opened the San Francisco Opera's summer season last week, proves something we always knew.
You'd need an awfully thick skin to resist being tickled by the production of "Rhinoceros," Eugene Ionesco's 1959 classic now at the American Conservatory Theater.
Aztec society worshipped the sun. "Kiss My Aztec" frenetically proves the adage that there's nothing new under it.
Puck yeah! Relishing his role as Fairyland's mischief chief and occasional cur, Robin Goodfellow, aka Puck (Robyn Kerr) — already the doubling is dizzying! — delights in his assignment to confuse and befuddle.
"Kings," Sarah Burgess' engagingly unsavory behind-the-scenes D.C. drama now being staged by Berkeley's Shotgun Players, is a sort of Capitol Hill "Jurassic Park."
Make like a wise man and follow the beckoning star. You'll end up not in Bethlehem, but at the Gateway Theater.
There's an all-too-familiar glimmer of today's San Francisco in "American Psycho," the musical adaptation of Bret Easton Ellis' black comic 1991 novel about a white-collar murderer, now making its West Coast debut.
"I wish we had a bar like this," one of my companions exclaimed upon seeing Devin Kasper's irresistibly inviting set for "The View UpStairs."
In his latest collection of essays and performance pieces, Tim Miller demonstrates a well-honed sense of humor, a passion for queer history, and the kind of melodrama only a true performance artist can exude.
Miriam, the sharp-witted atheist academic played by Annette O'Toole in "The Good Book" now at Berkeley Rep, is the kind of professor whose bravura makes a lecture hall come alive.