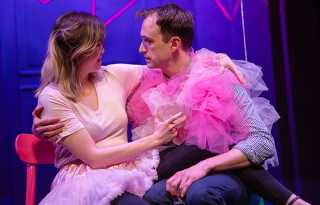 The title of "Significant Other," playwright Joshua Harmon's curdled romantic comedy now in its local premiere at the San Francisco Playhouse, refers not to one of the play's many soon-to-be-spouses but to Jordan Berman (Kyle Cameron).
Possibilities for engagement with the arts and culture of the Bay Area do sometimes seem infinite. Take Out There's last week, for example — please!
Joe Trace and his wife Violet tell two sides of the same story in "Jazz," an adaptation of Toni Morrison's 1992 novel now in its West Coast premiere at the Marin Theatre Company.
There's plenty of unsavory behavior on display in this American Conservatory Theater co-production with Washington, D.C.'s Shakespeare Theatre Company.
Joshua Harmon has seen his share of romantic comedies. "You often have this gay sidekick to the female lead who will come into a scene, say something funny or supportive, then disappear for a while."
In the national touring production of "Charlie and the Chocolate Factory" now playing at the Golden Gate Theatre, there isn't anything the Candy Man can do to compensate for the Vegetable Woman.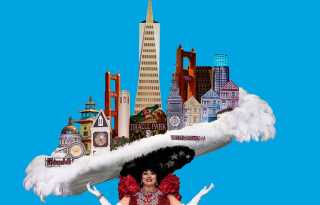 Breaking news from our long-term client and San Francisco institution, Steve Silver's Beach Blanket Babylon
"The Gentleman Caller," a toothsome morsel at NCTC, is playwright Philip Dawkins' booze-soaked bonbon of a two-hander.
"It's been a while now, but I really stumbled into the world of musical theater," says Broadway star Joshua Henry, who plays the Bay Area Cabaret series at the Venetian Room on April 28.
In his new memoir, gay actor Andrew Rannells tells the contemporary Candide-like adventure of a Midwestern boy relocating to New York City to fulfill his dream of being on a Broadway stage.
"The Jungle," now at the Curran theater, is a flight simulator: It places you amidst the mass migration of thousands of refugees fleeing poverty, misogyny, terrorism and religious fanaticism.
The piquant relationship and tart-tongued dialogue between its two cantankerous septuagenarian characters is the most appealing aspect of "In Old Age," Mfoniso Udofia's latest installment of her "Ufot Cycle."