Whether you're new to the hilarious camp play, film and series, or a diehard fan, be sure to tune in May 31, when The Del Shores Foundation presents a one-night-only benefit reading of Shore's comedy, 'Sordid Lives.'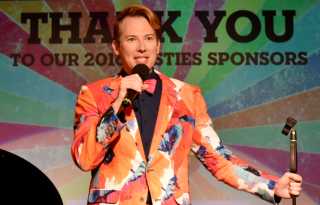 Thank you very much, it has been both humbling and encouraging receiving your generous support when so many are also in need of help. So far, we have raised just over $25,000 and are just 15% away from reaching our goal of $30,000.
The other shoe dropped last week as the San Francisco Opera joined the growing list of music institutions cancelling the rest of their spring and summer seasons. SFO and other opera companies are sharing their productions online.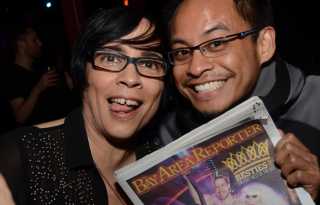 San Francisco is one of 11 US cities that is fortunate to have a legacy LGBT publication by us, for us, and about us. Help preserve the BAR as an historic and important community institution for the future.
Half a century ago, a bedazzled assortment of psychedelically-influenced, collective-living, sexually experimental, and inherently theatrical gay men and straight women forever transformed the Bay Area's cultural landscape. They were The Cockettes.
Terrence McNally, the playwright, librettist, and screenwriter who portrayed gayness to a mainstream theater audience, died March 24th at 81, becoming one of the first celebrities to succumb to COVID-19.
Although born in Detroit, Elaine Stritch was essentially a New Yorker. She performed on TV, film, and cabaret, but Broadway was the venue for which she is best remembered by two generations of theatre cognoscenti. She triumphed in musicals and dramas.
Talk about a living legacy. Singer and actress Lucie Arnaz is the daughter of Lucille Ball and Desi Arnaz. Go ahead, try and top that!
Mart Crowley, whose landmark 1968 play "The Boys in the Band" became the first American stage production to deal openly and candidly with gay lives, over a year before the Stonewall Riots, died March 7 at age 84.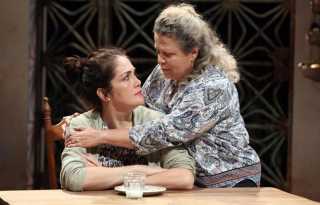 The fruit is forbidden, but the pulp is irresistible. That's the tension that playwright Ricardo Pérez González, director David Mendizábal and a cast of five extraordinarily well-cast actors play with in "Don't Eat the Mangos."
Let's go to the replay. Seriously. Last Wednesday's opening night performance of "Toni Stone" at A.C.T.'s Geary Theater was a near-perfect game.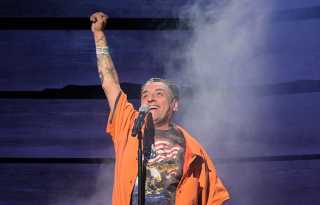 Richard Montoya, Ricardo Salinas and Herbert Siguenza are currently presenting a sort of Greatest Hits show called "Culture Clash: (Still) in America."