Heartfelt, harrowing work: Queer Black theater in the Bay Area
Tuesday Mar 9, 2021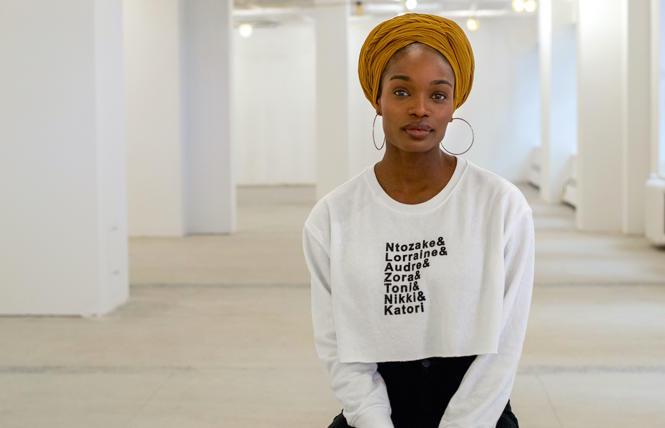 Playwrights, actors and voices in support of the arts, queer Black artists are bringing heartfelt and sometimes harrowing work to the Bay Area and national theater scene in the week ahead with streaming audio and video productions.

First things first
According to rising playwright Erika Dickerson-Despenza, New Orleanians who spoke out about government neglect and unpreparedness in the wake of Hurricane Katrina were prophets. "They were prophets," she emphasizes, "who were not listened to."

In San Francisco last week for rehearsals and filming of the SF Playhouse/Lorraine Hansberry Theater production her play [hieroglyph], about a 13-year-old New Orleanian girl displaced to Chicago in the wake of Katrina, Dickerson-Despenza, herself black and queer with an extended family based in New Orleans, pointed to the devastating 2005 storm as a harbinger of things to come—from the institutional unpreparedness that led to America's embarrassing year- long coronavirus fumble; to the blithe blindness about climate change that has left thousands of Mississippi households still without potable water after last month's unseasonable Southern freeze.

Asked whether she felt audiences would be willing to focus on one national trauma in the midst of another, Dickerson-Despenza said she thought it was essential. And she suggested that we need to pay attention to overarching themes in our national conduct rather than chopping history into momentous individual events.

"There's a difference between remembering something and learning from it," she stressed. "Nationally, we have learned nothing. Government failure has only gotten worse since Katrina."

While Dickerson-Despenza currently lives in New York, over the past year she's spent more time than usual in her family's historic hometown of New Orleans.

"I've developed an even deeper understanding of how the poor response to Katrina continues to impact life there, even today."
[Editor's note: errors in this section have been corrected.]

Second things first
[hieroglyph] is actually the second play in Dickerson-Despenza's planned 10-part series about the post-Katrina diaspora. But echoing the disorderly jumble of life amidst disaster, its world premiere production —staged for cameras last week and streaming on-demand from this Saturday night through April 3— will be available to most audiences before they've had a chance to see the first installment, shadow/land. (Despite their connections, the two plays are written to work as stand-alone shows).

First staged in New York in 2019, shadow/land, which takes place as Katrina bears down on New Orleans, was significantly rewritten by Dickerson-Despenza to work as an audioplay, which will be offered as a free on-demand stream and download from The Public Theater beginning on April 13.

[hieroglyph] Video on demand, 3/13 — 4/3. Tickets from $15. http://lhtsf.org and http://sfplayhouse.org
shadow/land Audio on demand, from 4/13. Free. http://publictheater.org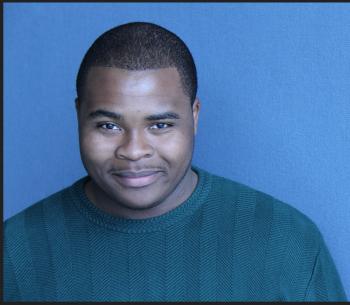 An intimate soliloquy from NCTC
"Do I want a new world, or is my problem that I'm still pining for the old one?" These ambivalent overlapping questions are posed by Jesse, the avatar of playwright Harrison David Rivers in the plaintive, intimate wash of introspection accompanied by a stream of associated visuals in Interlude, a tender, inventive new monologue produced by the New Conservatory Theatre Centre and streaming through March 24.

H. Adam Harris' sweet, vulnerable tenor speaking voice effortlessly pulls the listener in to the present-day story of a politically active gay Black man who, under the pressure of the pandemic, needs to move back to Kansas to shelter in place with his conservative parents in the home he grew up in.

While many listeners will relate to specific details of Jesse's sometimes conflicted intersectional identity, it's hard to imagine anyone who has lived through this past year not connecting with the sense of eddying frustration, swirling self-examination and moments of eerie stillness that Rivers captures in the rhythms and recursions of his writing, smoothly brought to life by Adams and director ShawnJ West.

The collage-like video component of the production is attractive, but inconsequential, unnecessary gilding on a lovely sonic lily.
Interlude; Video and audio, streaming on-demand.
Through March 24. Pay what you can. www.nctcsf.org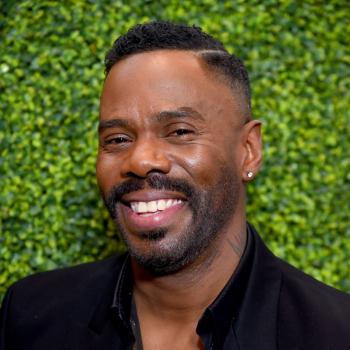 Mime time
This Saturday only, from Noon to 1pm, The San Francisco Mime Troupe welcomes all-comers to its 2020 online fundraiser, cheekily titled The Red Star at the End of the Tunnel. Even if you're not personally ready to go the Full Commie (I'm keeping my red star to myself), log in for a keynote address from Colman Domingo.

The openly gay star and sometime director of television's Fear the Walking Dead has a long history in Bay Area theater, including originating roles in Passing Strange at Berkeley Repertory (which later moved to Broadway), performing with Theatre Rhinoceros, American Conservatory Theatre, Theatreworks, and the San Jose Rep.

Some of Domingo's earliest stage appearances were with the Mime Troupe's Youth Theater Project, which celebrates its 25th anniversary this year. Live music and a real-time episodes of SFMT's satirical radio drama Tales of the Resistance will also be featured.

The Red Star At The End of the Tunnel video and audio-streams Saturday, March 13. 12pm-1pm. Free tickets, donations encouraged. www.sfmt.org

Help keep the Bay Area Reporter going in these tough times. To support local, independent, LGBTQ journalism, consider becoming a BAR member.