We've compiled a list of series that you can watch to make the rest of your Pride and Stonewall 50 the queerest, right from the comfort of your own home, phone and TV.
Over nearly three-quarters of a century, North Carolina-born and -raised author Armistead Maupin has cultivated a large and loyal following as the author, screenwriter, TV and film producer of multiple versions of his award-winning "Tales of the City."
Happy World Pride, dear readers. Happy 50th anniversary of the Stonewall Rebellion and Days of Rage. Happy gayness, lesbianity, biness, transness and queerness.
Four hours. That's how long we were riveted to CSPAN watching the debate over the Equality Act on May 17. It was an extraordinary event of historic proportions.
"All in My Family," a new documentary from Netflix, began airing on May 3 and is continually available for streaming. It deals with a culture, mainland China, not often examined in an LGBTQ context.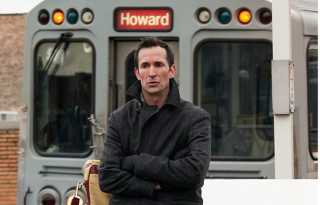 We've been thinking about CBS' new series "The Red Line" since it debuted.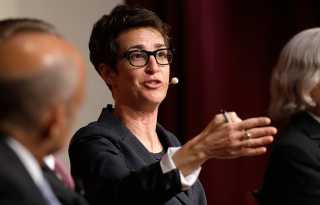 In the same week we got new brilliant Beyoncé, a new Madonna, one head-swiveling episode of "Ru Paul's Drag Race," "Pose"'s luminous Indya Moore as one of the Time 100, and the redacted Mueller Report dropped.
ALL CAPS are somehow fitting for our column about the 2019 San Francisco International Film Festival's opening night and first week.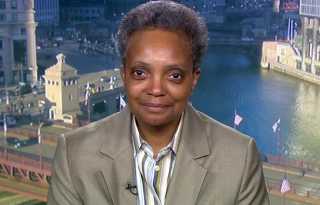 The best thing we saw on TV this week was Lori Lightfoot kissing her wife, Amy Eshelman. Lightfoot was elected as Chicago's first black woman and first out LGBTQ mayor in a landslide victory.
For years we have wondered if Karen (Megan Mullally) on "Will & Grace" was really bisexual, or if that was just a trope. On the March 21 episode we discovered she is. She kissed a girl, and she liked it.
We retreat into the safety of non-political TV as a break from our day job, which is writing about politics and the unending corruption, scandal, racism, misogyny, homophobia, transphobia and whatever else spews forth out of the Trump White House.
HBO airs "Leaving Neverland" and "After Neverland," a three-part, five-hour docudrama-talk show featuring conversations with two men who claim to have been sexually abused by Jackson when they were grade-school-age children.