We retreat into the safety of non-political TV as a break from our day job, which is writing about politics and the unending corruption, scandal, racism, misogyny, homophobia, transphobia and whatever else spews forth out of the Trump White House.
HBO airs "Leaving Neverland" and "After Neverland," a three-part, five-hour docudrama-talk show featuring conversations with two men who claim to have been sexually abused by Jackson when they were grade-school-age children.
LGBTQ feminist singer-composer-activist Holly Near, one of the founders of the 1970s Women's Music movement, is profiled in a new "American Masters" episode that premiered on PBS March 1.
The Jussie Smollett story has been a lead news item on every network and tabloid outlet. The last time anything queer got so much MSM hype was when 49 LGBTQ people were murdered and 53 wounded as they danced at Orlando's Pulse nightclub in June 2016.
It's Black History Month — unless you're in Virginia, in which case it's Blackface History Month.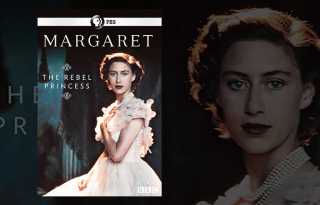 Princess Margaret, sister of Queen Elizabeth II, is having her moment, a remarkable feat considering she's been dead for 17 years.
We have been enjoying Netflix series we should have watched a year or more ago, like the superb British crime series "Paranoid," "The Five" and "Happy Valley."
Fox will air a new, live production of the classic musical "Rent" on Sun., Jan. 27.
We try to give TV series three episodes before we decide a show is irredeemable. We're trying to give 2019 at least a month before we make the same decision, but this new year doesn't look so shiny and fresh.
We will still need lots and lots of scripted TV to distract and amuse us from the DC reality show in 2019.
Filmmaker Jayan Cherian and his cast throw caution to the wind with the tale of a gay artist and a feminist who rebel against the societal norms of their conservative Indian city in "Ka Bodyscapes."
Gay literary fiction devotees await a new novel by Alan Hollinghurst the way fans of George R.R. Martin await his latest, if more politely.