Deja View: The Lavender Tube on crimes, queens and cool kids
Tuesday Jun 2, 2020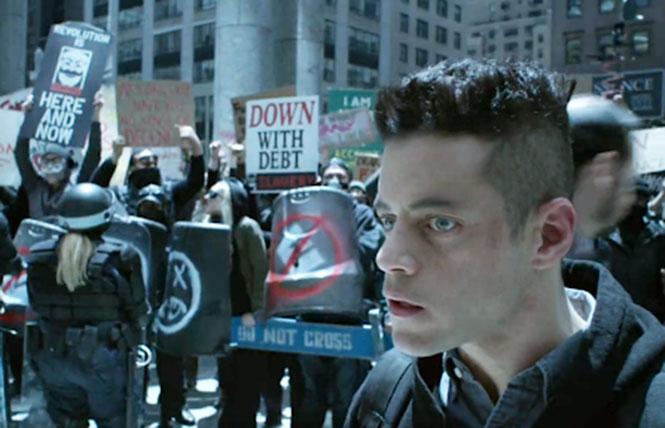 Happy Pride, everyone! This is going to be a rough Pride Month, between the pandemic that still rages around us and the turmoil across this country wrought by the epidemic of racist violence.

Let's take a moment to acknowledge the import of TV news as protests have exploded nationally. CNN has done spectacular work—despite several of their reporters being arrested and others being injured at the scenes of various protests over the brutal killing of George Floyd, notably in Minneapolis and Atlanta.

There were no iPhones taking video at the Stonewall Inn 51 years ago as Stormé DeLaverie and Marsha P. Johnson confronted police. But we have seen brutal executions on live feeds in recent years. George Floyd is the latest.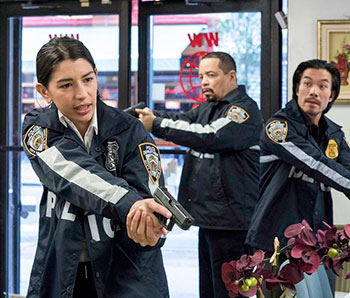 CNN's out gay anchor Don Lemon hosted I Can't Breathe: Black Men Living & Dying in America on May 31. It is available online. Please watch it. LGBTQ people are at much higher risk for police violence than their straight peers. That risk becomes exponentially higher for black and brown and disabled LGBTQ people. Our intersectionality is always our point of greatest solidarity.

Since so much of public Pride has been cancelled, watch some queer TV to celebrate.
SyFy and USA networks have partnered with GLAAD for Pride Month to highlight LGBTQ visibility.

On June 7, USA network will air a Law & Order: SVU marathon with LGBTQ episodes hosted by out actor BD Wong (Mr. Robot). The longest-running drama on prime time TV, Law & Order: SVU finally has a main queer character after 21 seasons in bisexual Detective Kat Azar Tamin (Jamie Gray Hyder). But central detective Olivia Benson (Mariska Hargitay) has always been a lesbian icon and a TV character who should have come out queer.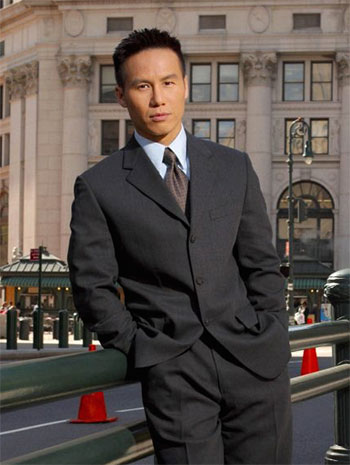 USA will also run several seasons of the sit-com Modern Family, starring out actor Jesse Tyler Ferguson (Mitchell) and Eric Stonestreet (Cameron). The on-screen couple are credited with having enlightened America about gay relationships. The duo and series are reliably hilarious. Modern Family ended its 11 season run on April 8.

Wynonna Earp, SyFy's supernatural Western horror premiere, has been a lesbian favorite throughout its three seasons. Wynonna's (Melanie Scrofano) half-sister, Waverly (Dominique Provost-Chalkley) and Nicole Haught (Katherine Barrell) are a top fandom super couple. SyFy is re-running the series in preparation for season 4, which premieres later this summer. Also available on Netflix.

The four seasons of USA's queer-forward Mr. Robot, starring Oscar- and Emmy-winning Rami Malek and Tony-winner BD Wong, is also available.

And for Pride #TBT, USA is running Thursday morning marathons of Xena: Warrior Princess. The network will have discussion spots with stars Lucy Lawless (Xena) and Renee O'Connor (Gabrielle) on queer representation.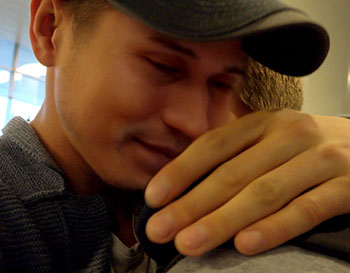 New for Pride is PBS's Prideland, which premieres Friday, June 12 on PBS and is already available on PBS Voices, YouTube. Actor Dyllón Burnside hosts the one-hour documentary exploring LGBTQ in the South. There is also a six-episode, short-form series on PBS Voices, which is a new documentary-focused YouTube Channel by PBS Digital Studios. Burnside's own personal story is the debut episode.

Welcome to Chechnya premieres June 30 on HBO. This compelling documentary was directed by Academy Award-nominated director David France (How To Survive A Plague). Welcome to Chechnya shadows a group of LGBTQ activists risking their lives to confront the ongoing anti-LGBTQ persecution in the repressive and closed Russian republic of Chechnya. They confront Russian leader Ramzan Kadyrov and his government-directed campaign to detain, torture and execute LGBTQ Chechens. (Kadyrov, when confronted, says the torture and killings can't be true because "there are no such people here."

Welcome to Chechnya is a real-life thriller, which makes viewing unnerving as hell. The underground network to protect young lesbians and gay men from certain death at the hands of their families or the state is a stark reminder that in much of the world, coming out can be a death sentence.
Who doesn't love a gay rom-com? Love Victor premieres June 19 on Hulu and is a spin-off of the film Love, Simon. The dramedy follows Victor (Michael Cimino), a new student at Creekwood High School who reaches out to Simon to help him navigate being queer in high school.

HBO is trying hard to challenge Netflix with several new and different platforms. On its HBO Max platform is a new series, Legendary, which is Pose for cash. Voguing houses must compete in classic ball culture over-reach to achieve "legendary" status. Eight diverse "houses" will compete in nine balls for a $100,000 prize every Thursday. Judges include Jameela Jamil, Megan Thee Stallion, Law Roach and Leiomy Maldonado. Check out the trailers before you buy.

Sissy that walk! RuPaul's Drag Race All-Stars premieres June 5 on VH1. In this exciting mashup, 10 of the top queens from Drag Race will return for a second (or third, in the case of Alexis Mateo and Jujubee) reach for that oh-so-elusive crown.

This season RuPaul will select one winner from the challenge. The will lip-sync against a "mysterious lip-sync assassin,"former queens. If the All-Star prevails, she wins $10,000 and the power to send a competitor home. If the assassin wins, the bottom queen (yes, we said bottom queen) picked from a secret group vote must go and the prize money rolls over. Expect the queens to scream. Ricky Martin is guest judge in the premiere episode.

With the world in crisis and our country at a crossroads, you must stay safe and stay tuned.

Editor's note: If you liked this article, help out our freelancers and staff, and keep the B.A.R. going in these tough times. For info, visit our Indiegogo campaign. To donate, simply claim a perk!
Comments on Facebook