High crimes and 'dyketronic' dramedy - 'Dead to Me,' 'Hightown' and media moments
Tuesday May 19, 2020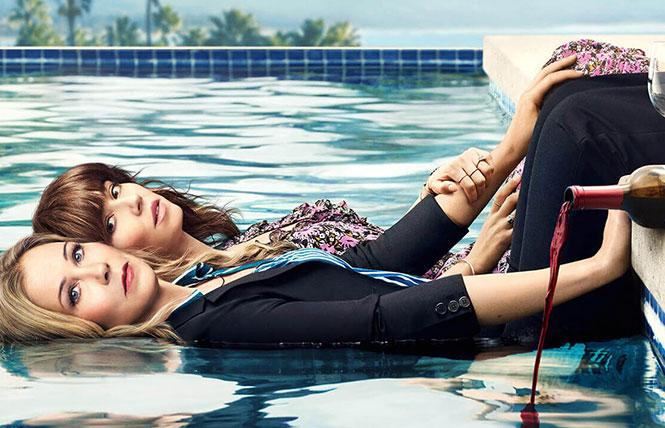 Our friend Campbell X, trans filmmaker and producer (Stud Life), said of Netflix's dark, darker, darkest dramedy, "Dead to Me is really a homoerotic dyketronic smash the patriarchy horror comedy, amirite?" A perfect, spot-on description.

Dead to Me is definitely the amuse bouche or binge-all-at-once series for the pandemic. It's about death, dying, retribution, loss, grief and the rage that accompanies grief (the part we don't talk about)—a panoply of things we are all experiencing now.

Netflix describes the series: "Dead to Me is about a powerful friendship that blossoms between Jen (Christina Applegate) and Judy (Linda Cardellini). Jen is a recently widowed real estate agent trying to come to terms with her loss through therapy, exercise, and other methods. Jen uses anger and resentment as an outlet for her grief. She meets Judy in a therapy group for bereft spouses. Jen mourns her husband, who was killed by a hit-and-run driver, while Judy grieves for her fiancé, who died of a heart attack."

The women face their loss differently: Jen is in a very dark, angry place and lashes out at everyone. Judy wants to reach out to everyone—even the irascible Jen. But Judy has a dark secret and Jen becomes more unhinged as she unravels the mystery of her husband's death.

This is a series where the spoilers come fast and furious, so that's as much as you need. Applegate (Married with Children) and Cardellini (Bloodline) are absolutely brilliant as Jen and Judy become more and more deeply emotionally involved with each other. Season 2 dropped on Netflix last week, but you must watch Season 1 first.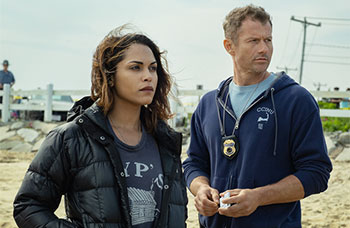 High crimes
If you love lesbians, hardcore detectives, crime dramas, miss the beach and have a stalker shrine to Monica Raymund (Chicago Fire, The Good Wife), you'll love Hightown, the new thriller on STARZ that debuted May 17.

We adore Raymund and she is superb in Hightown. The out bisexual actress tears up the screen here, where she finally gets the leading role she has long deserved. Raymund told TV Guide May 17, "Any time I get to play a member of my community, I jump on it."

Jackie Quiñones (Monica Raymund) is a hard-partying butch on the prowl in Provincetown, the gayest spot outside San Francisco. She's a National Marine Fisheries Service Agent, who has a hidden yearning to be a real cop, but she mostly uses her gun and badge to seduce women tourists; many women tourists, with terrible pick-up lines.

Hard-drinking and drugging —we see her do coke right on the street and she is always a little high on booze- Jackie is a quick-to-anger woman on the edge with no real direction. Then she stumbles drunkenly onto the beach on Cape Cod Bay where she finds the body of a young woman who's been dumped there.
From there out, Jackie is on a mission: get sober and solve the murder no one else seems to care about.

Hightown is beautifully shot and incredibly vivid. As Jackie finds herself at the epicenter of the Cape's grim heroin epidemic, she has to take a hard look at her own life and the lives of the people —especially the women— around her. The 12-Step scenes will resonate for anyone who's been in one.

There are some misses. The show needed more Latinx characters and there is too much attention on the male detective also working the case who has a penchant for strippers. And like most police procedurals, there is too much rough sex with sex workers. We don't need to see that. We need to see that it's wrong.

Riley Voelkel is exceptionally good as a stripper involved in the case who is married to a minor drug lord, Mike Pniewski (The Good Wife, The Good Fight) is also good as Jackie's protective partner.

Hightown is created and written by Rebecca Cutter (Gotham). In January at the Television Critics Association panel, Cutter said she wanted to tell a "tough guy" story with "ball-breaking language" through the female lens. The series is executive produced by Cutter, Gary Lennon (Power, Euphoria) and king of police procedurals, Jerry Bruckheimer.

The series is directed by out lesbian cinematographer Rachel Morrison. In 2017, Morrison became the first woman ever nominated for an Academy Award for Best Cinematography in the Academy's then-90th year history (shameful, but cool that a lesbian was the first) for her work on out lesbian director Dee Rees' film Mudbound.

Watch Rees' Pariah, if you haven't seen it; an extraordinary film about a young black lesbian. It's available on YouTube, as is her film Bessie, about Bessie Smith, starring Queen Latifah.

Morrison was also cinematographer on Fruitvale Station, the award-winning documentary about the BART police shooting of Oscar Grant.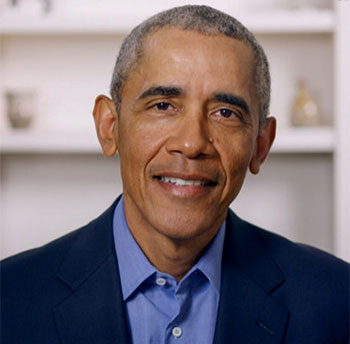 Media moments
We sobbed our way through President Barack Obama's commencement speech to 2020's high school graduates on the all-network Graduate Together special May 16. The effortless compassion, encouragement and guidance in Obama's speech was a keen reminder of what's at stake in the months ahead and how critical our votes are come November.

Graduate Together reminded us of what presidential looks like. But we also watched because we were expelled from our all-girls high school at 16 for being a lesbian, got put to a mental hospital for conversion therapy, and subsequently attempted suicide. We never had that high school graduation event.

All these years later, it was a deeply emotional (and surprisingly cathartic) hour. You can watch on YouTube or CNN. It's definitely another marker in this pandemic era.

The tributes continue to pour in for Lynn Shelton, who died suddenly of a blood disorder May 15 in Los Angeles. Shelton was a superb, award-winning indie filmmaker (Humpday, Your Sister's Sister) and also directed some of the best TV of the past decade, including Mad Men, Fresh Off the Boat, GLOW and most recently, Little Fires Everywhere.

Shelton's work was accessible, ironic, messy and fun. May her memory be as a blessing to those who loved her and loved her work.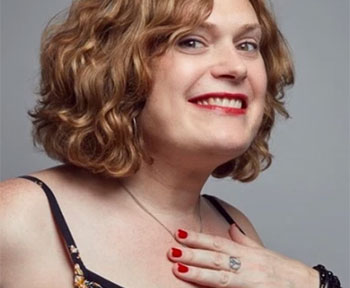 Tweetathon
Trans director Lilly Wachowski took on creepy billionaire entrepreneur Elon Musk and cyborg first daughter Ivanka Trump when they quoted Wachowski's film The Matrix on Twitter May 17.

Musk tweeted, "Take the red pill," to which Ivanka responded, "Taken!"

The line references the famous early scene in The Matrix, but "red-pilling" has been adopted by conservatives as well as a misogynist subreddit group to mean embracing far right "values."

Wachowski tweeted, "Fuck you both." The badass response went wildly viral. So Wachowski suggested Twitter users donate to Brave Space Alliance, an organization that supports trans and gender-nonconforming people in the Chicago area.


Editor's note: If you liked this article, help out our freelancers and staff, and keep the B.A.R. going in these tough times. For info, visit our IndieGoGo campaign.
Comments on Facebook