Online Extra: Complaint filed against Castro Street pop-up
Monday Jan 13, 2020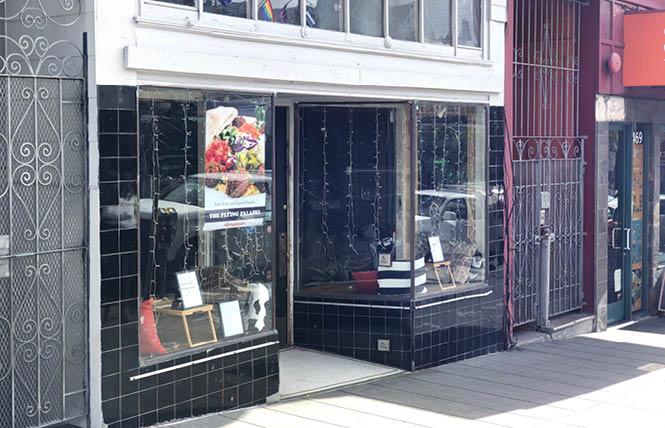 A complaint was filed with the San Francisco Planning Department January 9 about a pop-up business that is occupying the space at 463 Castro Street.
A description of the complaint on sanfrancisco.buildingeye.com states that while the space is supposed to be a restaurant, it is operating as a private club.
"Property permitted as Limited Restaurant but is operating as General Entertainment, private social club that is not open to the General Public. Attendance to facility requires a membership," the description reads.
Indeed, Socialhaus quietly opened January 8, according to its Facebook page.
Socialhaus bills itself as "your city's living room," according to its website. The idea is that people can come and make conversation with strangers, or join them for games and team-building activities.
According to www.meetup.com, Socialhaus is hosting "board game night with strangers" Wednesday, January 15, at 6 p.m. and a "work with strangers" day January 17 at 10 a.m.
After an initial free visit, Socialhaus visitors can access the space for a monthly fee. There are three membership options ranging from $49 to $159 per month, according to the Socialhaus website.
The site had been a longtime retail space, the former home of the All American Boy and Outfit clothing stores.
The location is slated to become a Flying Falafel Vegan Sandwich Bar, which bills itself as the only vegan restaurant in the Castro.
Flying Falafel is owned by Assaf Pashut, a pansexual man. The eatery has three other locations in the Bay Area — 1051 Market Street and 211 Sutter Street in San Francisco, and 2114 Shattuck Avenue in Berkeley.
For a time last fall, a pop-up branch of Indigo Vintage Cooperative operated in the space. Pashut indicated at the time his intention to have another pop-up business operate in the space before it is converted into a restaurant.
As the Bay Area Reporter reported October 25, the planning department had declined to take discretionary review of the property in anticipation of Flying Falafel opening there.
The owner of Gyro Xpress at 499 Castro Street had filed a request for discretionary review by the planning commission to prevent Flying Falafel from opening.
"The Castro district is losing its key retail spaces," Cem Bulutoglu of Gyro Xpress wrote in the request. "There are three falafel shops on the 400 block of Castro."
Pashut, Socialhaus representatives, and the planning department have not returned requests for comment as of press time.
Comments on Facebook